Inverness, Scotland: Where to Stay, Eat, & Visit!
Inverness, Scotland: Where to Stay, Eat, & Visit! Tour the unofficial capital of the Highlands that played a significant role in Scottish history. Visit the Culldon Battlefield, Clava Cairns, stroll through Cawdor Castle gardens, and stay at an 18th century mansion. Inverness is not to be missed!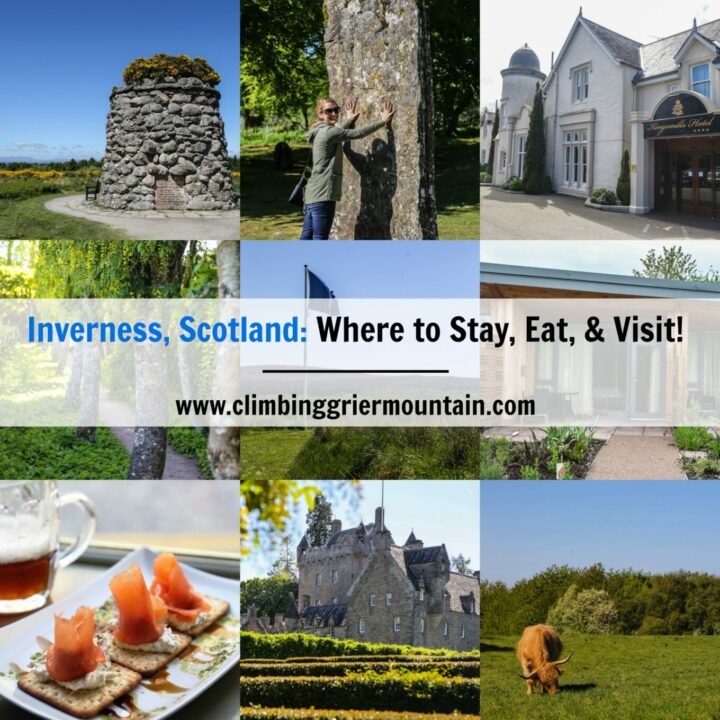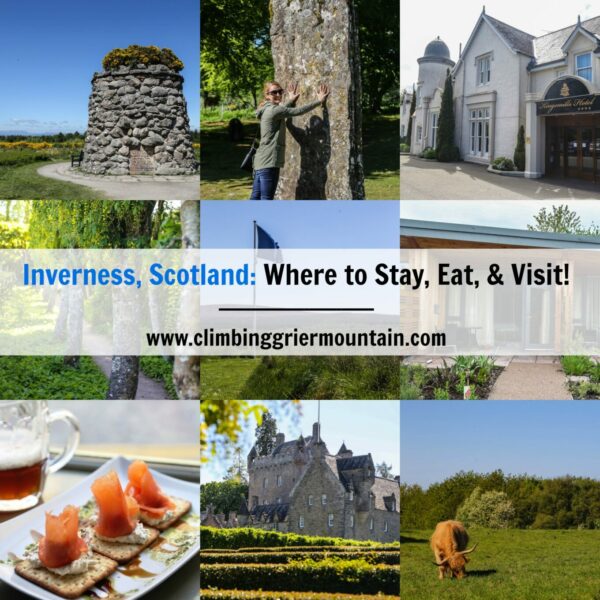 Inverness, the crown jewel and unofficial capital of the Highlands region.
This northern coastal town is not only beautiful, but plays a significant role in Scottish history.
If you are just joining this mini series on Scotland make sure and read my recaps of Edinburgh and Oban, Glencoe, & Glenfinnan. I don't want you to miss a single detail.
When you picture Scotland the Highlands is what you typically vision first. Mountain peaks, lush rolling hills, slender country roads, clans, kilts, and a Gaelic spoken more frequently.  We only had a quick slumber at our hotel and half a day to spend in Inverness. I wish we had more time enjoy this city and all of its history. But with the time we had, I feel like we covered a lot of ground.
However, before we take stroll down history lane, I need to tell you about our gorgeous hotel. The Kingsmills Hotel was the perfect spot to recharge after a long day in the car touring. This hotel was originally a mansion built back in 1786. It wasn't until 1946 that it was turned into a hotel complete with a golf course.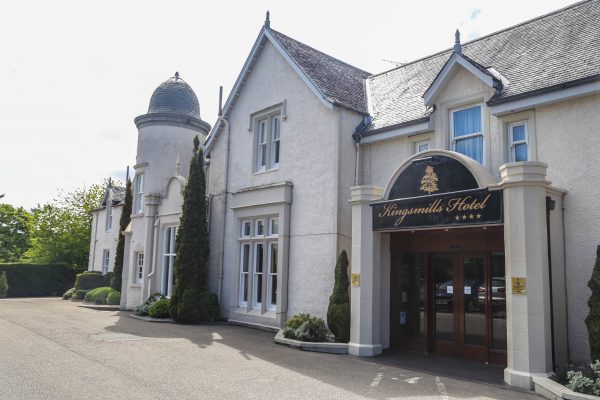 Our garden room was located in the back of the hotel complete with our own terrace and (you probably guessed it!) a private garden. The room was luxurious  – it boasted a king-size bed, couch, a large desk, and the most epic rain shower head ever! I could have marinated here our entire trip.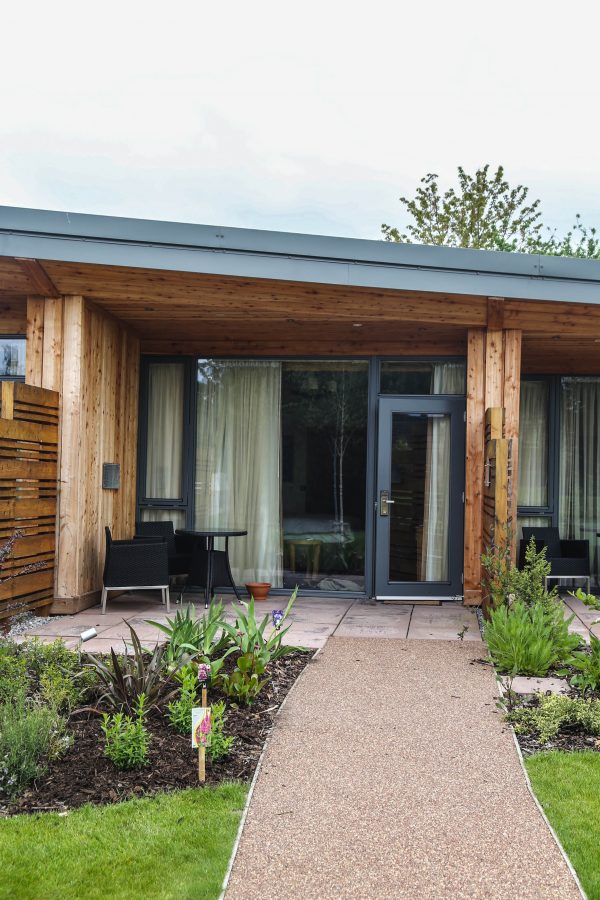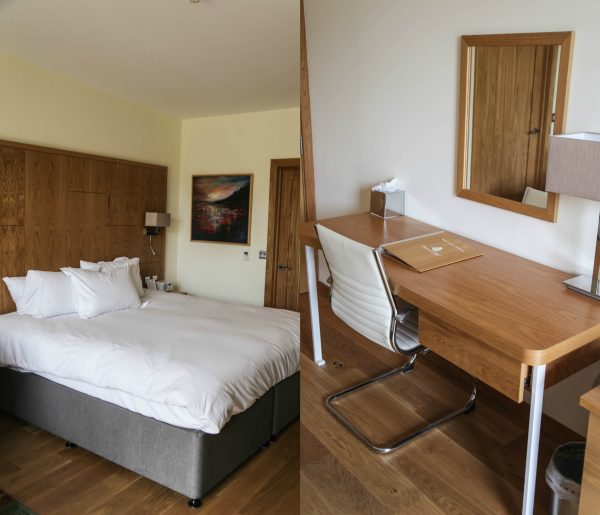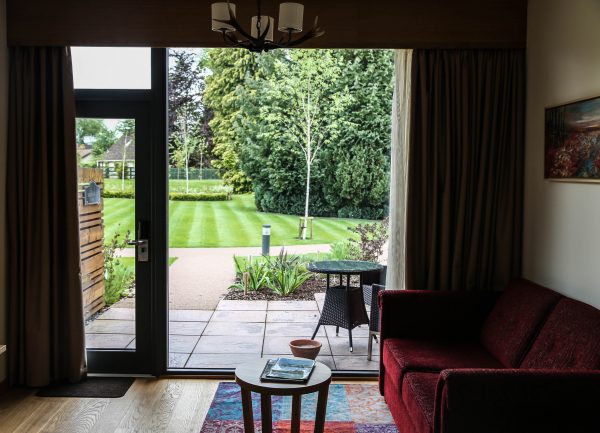 With a much-needed restful night sleep and a full Scottish breakfast in our bellies, we set out to visit the Culldon Battlefield. The battlefield itself is a 10-minute drive from downtown Inverness. I have been to many memorial sites in my lifetime and I must say, the Scots did a magnificent job. The tour is self-guided, but the amount of knowledge, organization, and thoughtfulness that went into this memorial is captivating. You can spend about an hour inside learning how the battle came to fruition with the Jacobite  uprising thanks to the Bonnie Prince Charlie. You'll quickly learn why the Scots wanted freedom and independence from Britain, and how the clans were ultimately outnumbered and overmatched.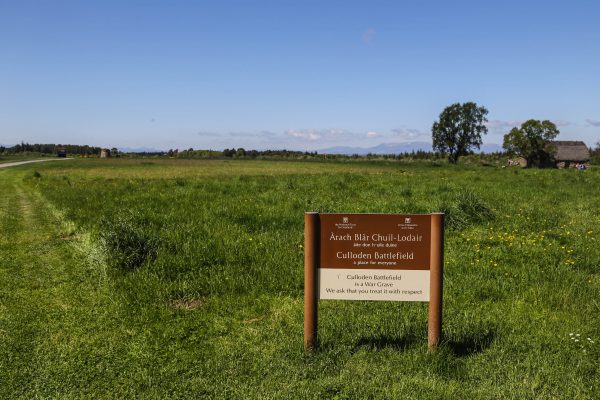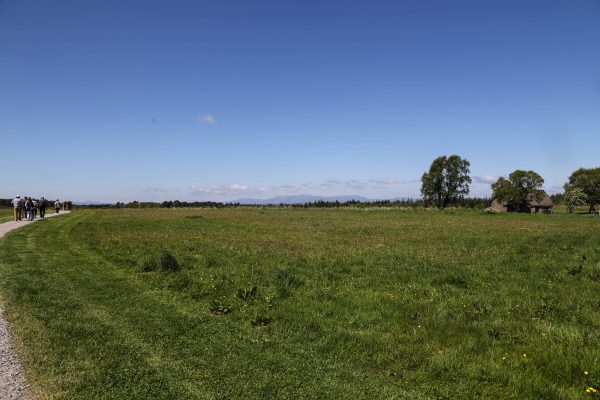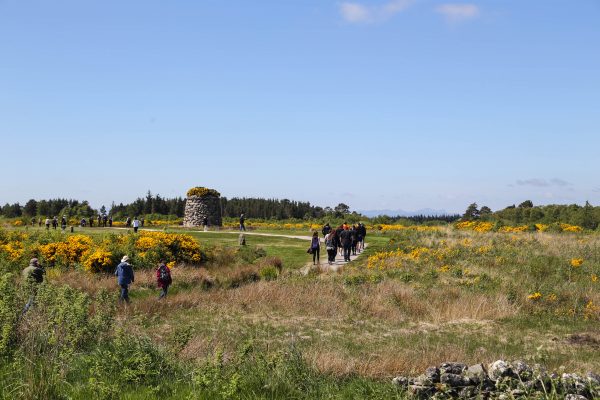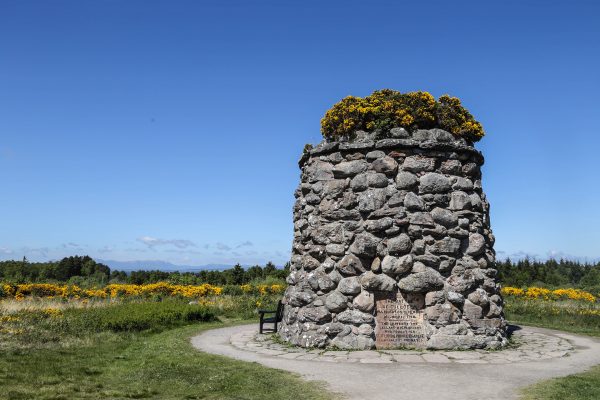 If it were a nice day outside, I would spend time outside walking to the pivotal points on the battlefield. The Jacobites are identified in blue and "the government" as they call the English is in red. The whole battle lasted less than hour and was a turning point in Scottish history, as they never were liberated from English monarchy.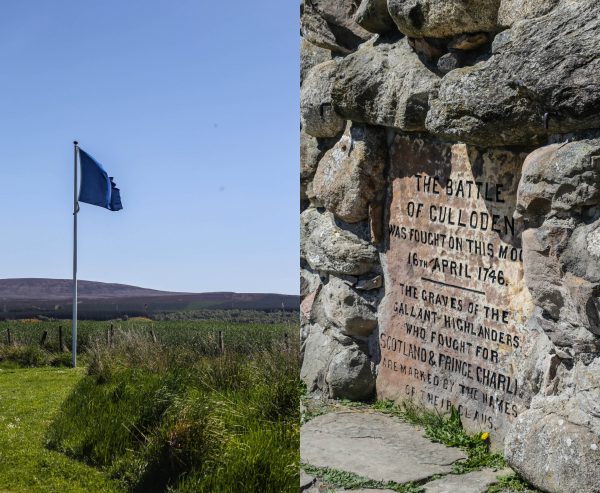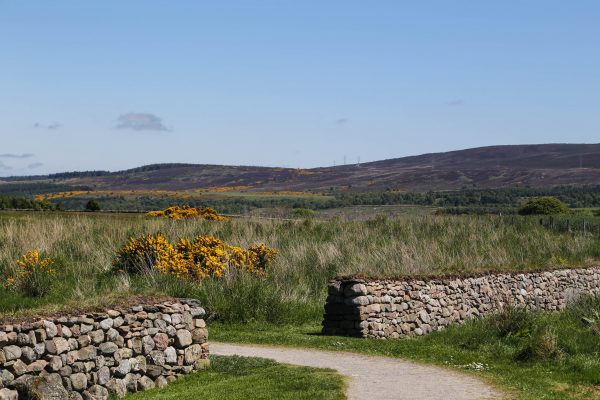 To go back even further in history you have to visit the Clava Carns, which is a hop, skip, and jump from the battlefield. You can walk from the memorial center, but it's quicker to drive. Clava Carns was the inspiration behind the TV series Outlander. Mind you, Culloden doon is fiction, and the place where they filmed Claire being transported back in time was actually filmed a another town. But! If you have a hot second, it's worth checking out because these circular chamber tombstones are almost 4,000 years old.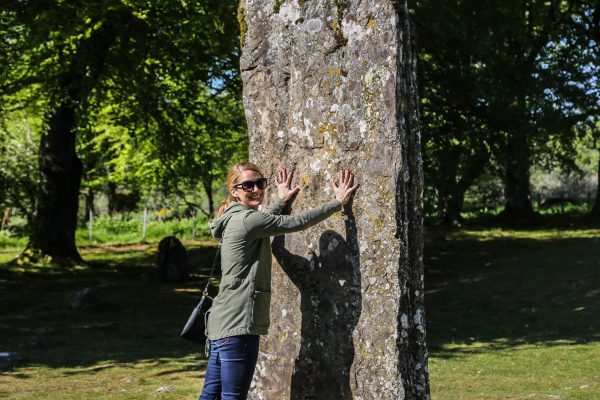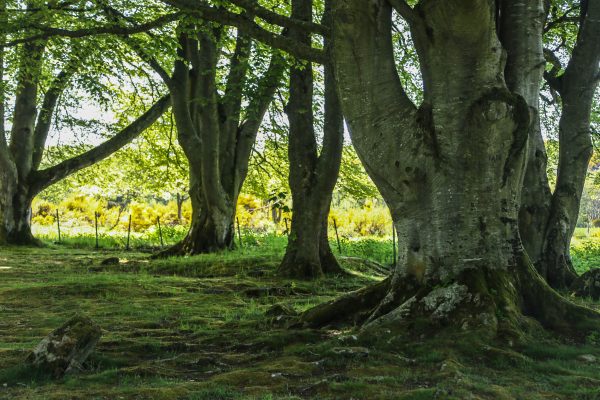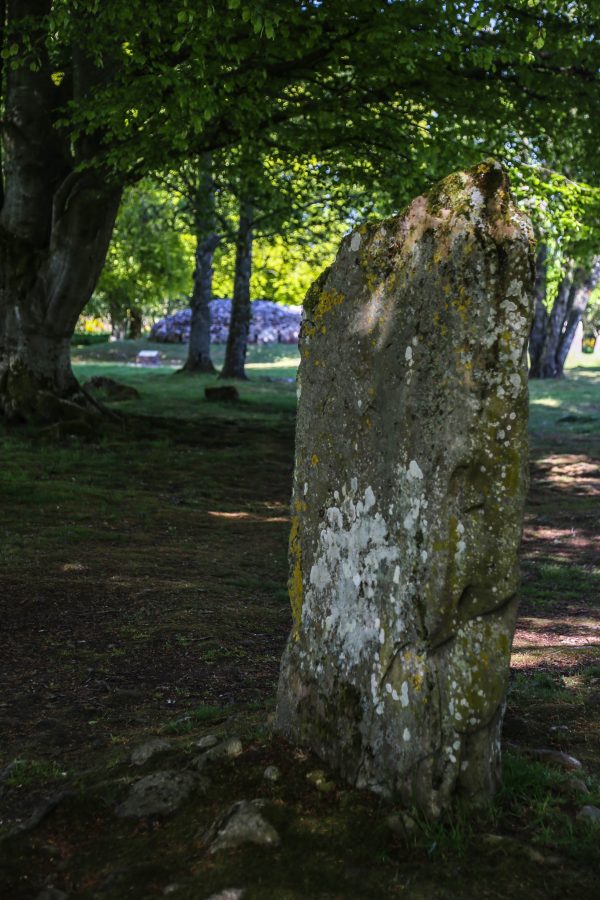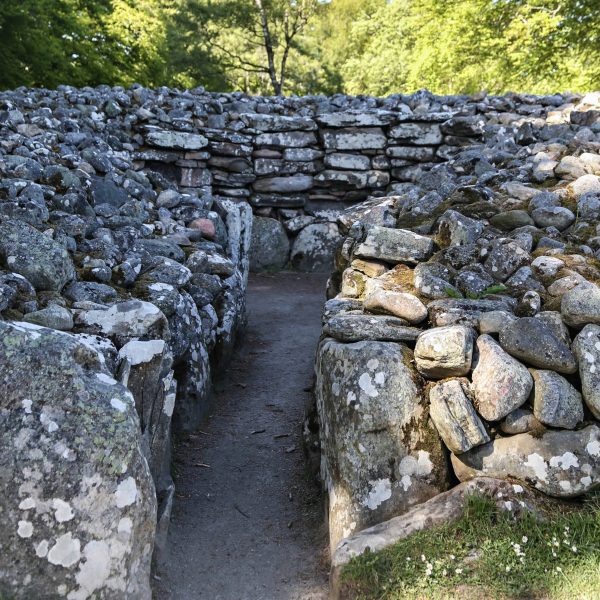 If you drive past the Clava Cairns about five or so miles, you will run into Cawdor Castle. This 14th-century castle is set on one of the most gorgeous pieces of land I've seen. Complete with a drawbridge and sprawling, flush gardens this castle is still used today. The Cawdor family has lived in this castle for over 600 years! Weather permitting, I would spend as much time in the gardens as possible. The inside of the castle is neat, but not worth the money in my opinion. Take a stroll through the hedge maze and say hello to one of the longhaired steer grazing in the pasture next door.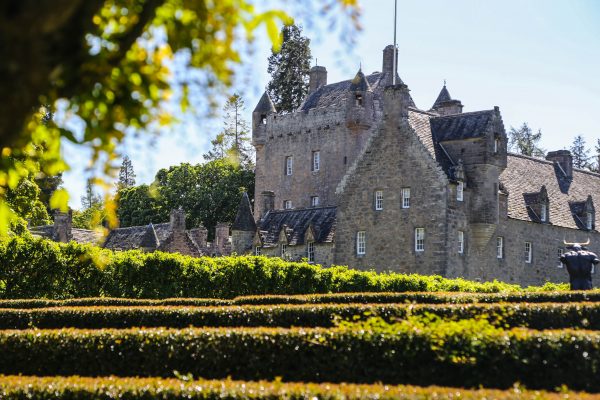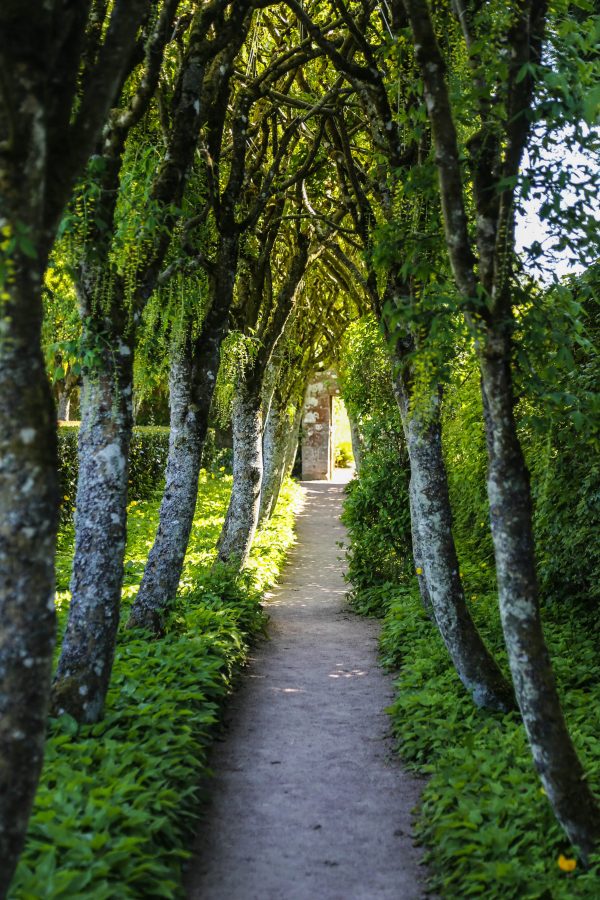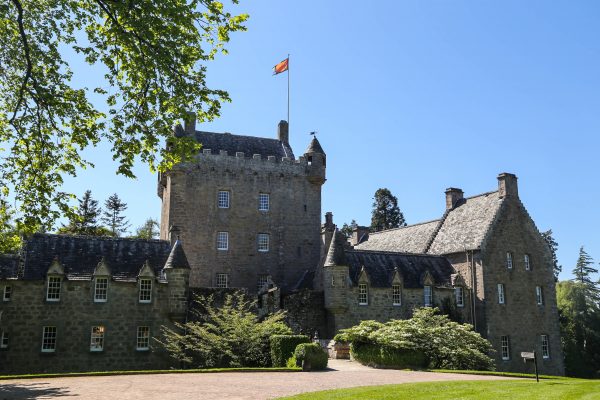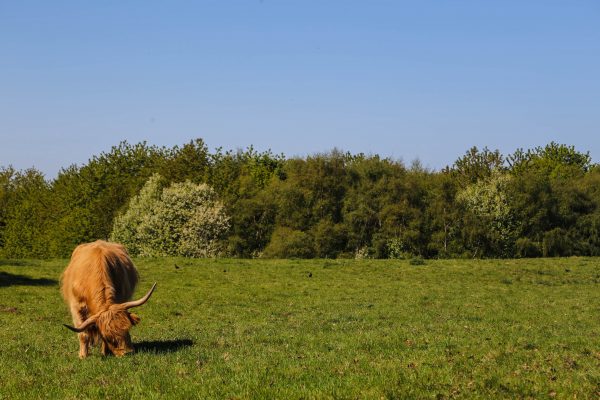 Like I mentioned above, we didn't have a whole lot of time to spend exploring the city of Inverness. I would love to go back and visit Urquhart castle, which is, were the Lochness monster is believed to be! Other notable points of interest in Inverness – Inverness Cathedral, The Highlanders' Museum, and Inverness Castle.
After Inverness, we head to eastern Scotland on A9 towards Perth. Fly fishing, racing a formula car, and visiting the palace of Scottish kings brings our trip to Scotland to a whirlwind end.
Stay tuned for more!
***This post was sponsored by Scotland Board of Tourism and The Kingsmills Hotel. As always all opinions expressed are 100% my own.***