Oban, Glencoe, & Glenfinnan, Scotland: Where to Stay, Eat, & Visit!
Oban, Glencoe, & Glenfinnan, Scotland: Where to Stay, Eat, & Visit! Tour the western coastal town of Oban known as the "gateway to isles." Drink whisky and watch the sunset over Oban Bay, hike through the majestic mountains in Glencoe, and catch a glimpse of the train over the Glenifnnan viaduct that made the Hogwarts Express famous! 
Time to hit the open road.
If you are just joining this mini-series on our travels to Scotland, make sure and check out our first post on Edinburgh. I set the stage on why Scotland needs to be at the top of your must visit list, as well as, a few details that will make your trip a breeze!
Good? Great!
In maritime climates, the days are short in the winter and long in the summer. While traveling in Scotland, the sun never appeared to really set until way past ten o'clock; so with the sun, and bright-eyed and bushy-tailed, we were up with roosters on our second day in Scotland. Even though our internal clock was telling us to go back to bed, seeing the sunshine was huge motivator to hit the road towards our first stop, Oban.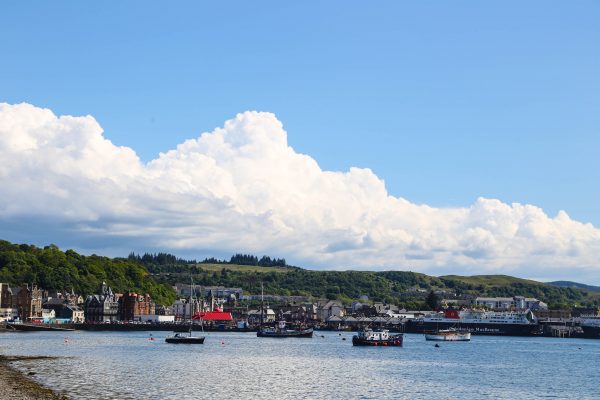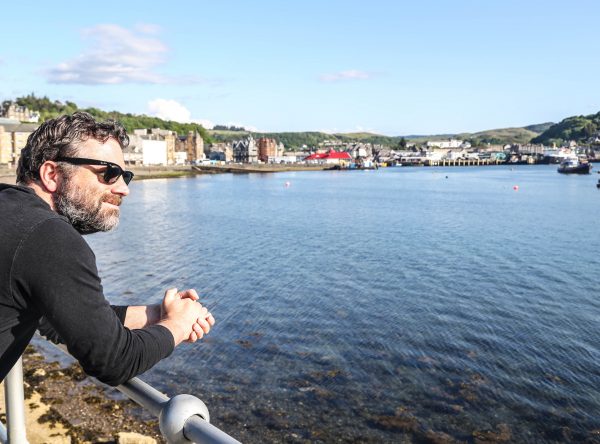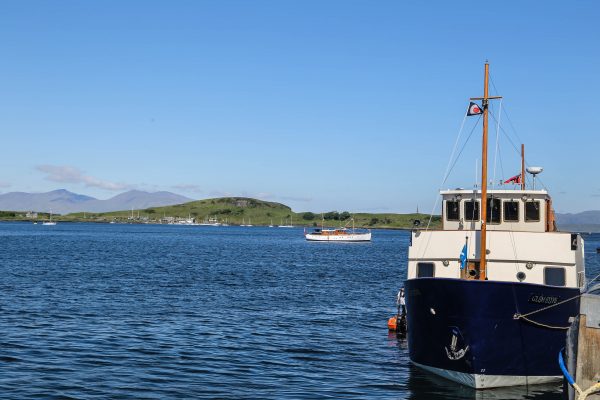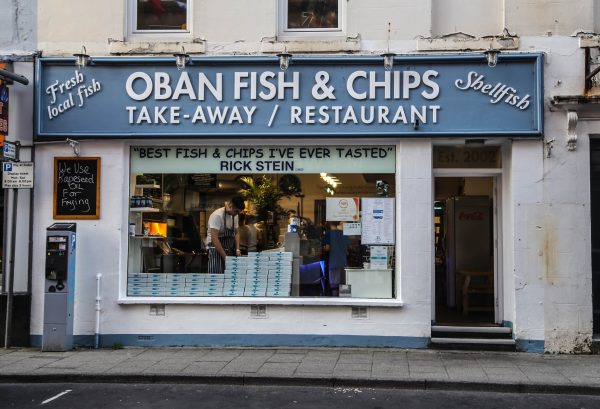 Oban (pronounced OH-Bin) is a known as the "gateway to the isles" and is located on the western coast of Scotland about 2 1/2-hour drive from Edinburgh. As a Pisces, I am naturally drawn to the water, but this quaint town was built because of the famous Oban Distillery. This distillery was built in 1794 and is unusual because most Scottish distilleries are built on large acres outside of town, whereas Oban distillery was built first, and then came the city.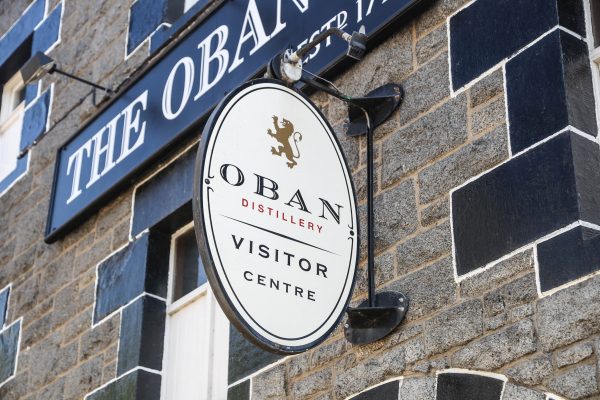 We arrived at Oban after a splendid drive through the Scottish countryside, and went straight to the distillery for a tour. Sadly, you can't photograph and video the tour, but for an hour we learned the ins and outs of Scottish whisky. When you hear the term single-malt, it means the whisky was aged in a single barrel. And it when you hear people say Scottish whisky, it means it was only barreled in Scotland.
Since the distillery is right smack in the city center, it made for checking into our bed and breakfast a breeze. The Glenrigh House is a seven-minute walk from city center and has the most amazing view of Oban Bay. Our cute room came with a king sized bed, full shower, and a sitting space to enjoy whiskey and admire the views.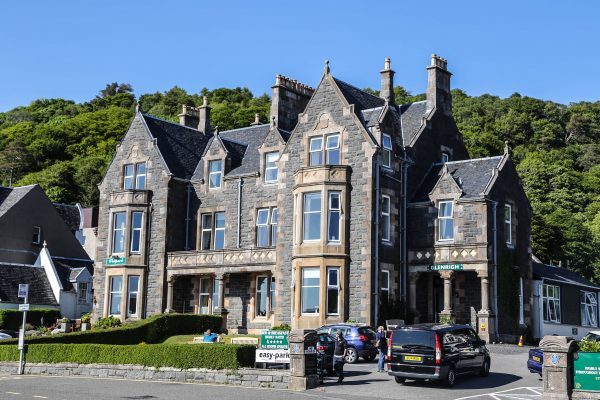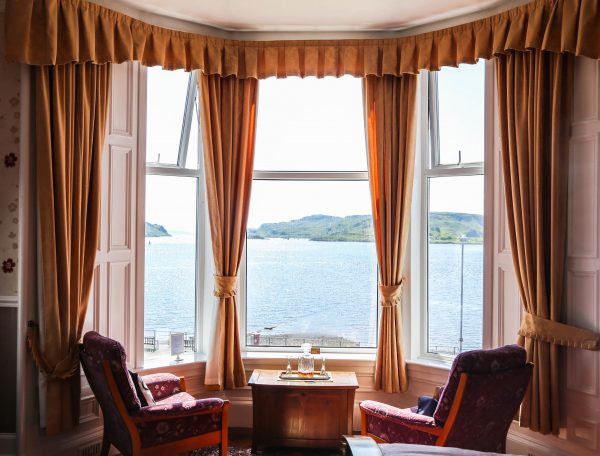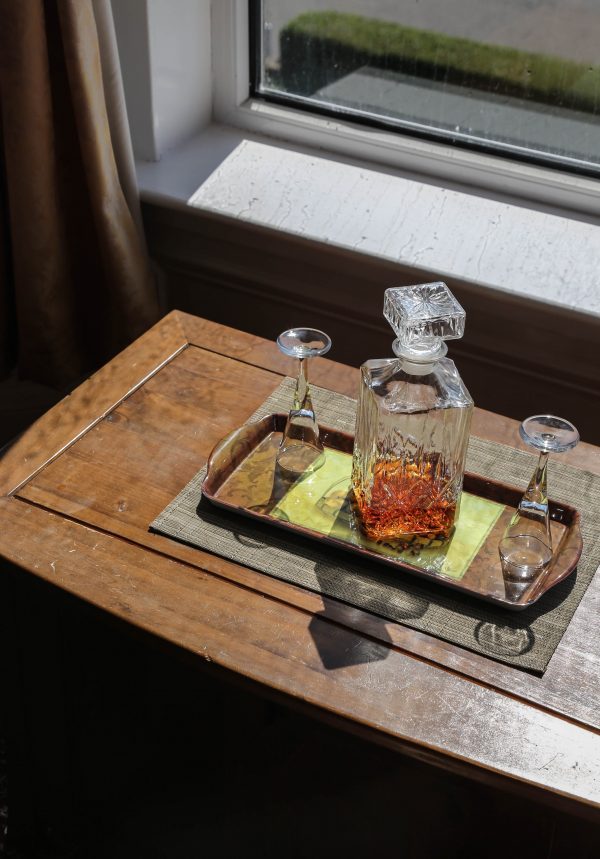 Oban is the "gateway to the isles" so many folks use the city as home base for short periods of time while they enjoy excursions out to the many isles during the day. Oban isn't big by any means so finding a place to eat isn't difficult. Since it's on the coast, fresh seafood abundant. We walked from our bed and breakfast to dinner at The Waterfront Fishouse, which also overlooked the bay. The food was spectacular. Fresh oysters, sea bass, cod, and local whisky to boot!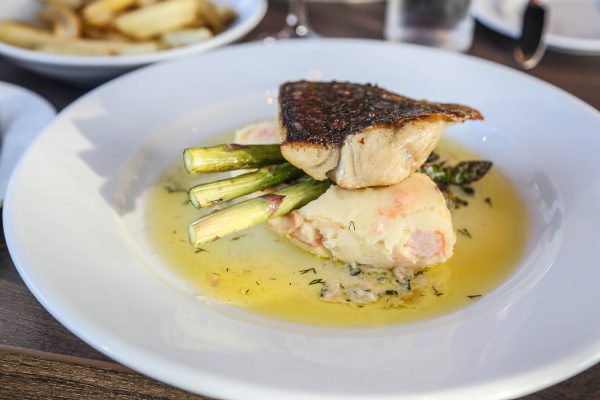 With the sun still up, we decided to walk off dinner and head uphill to McCaig's Tower. This tower sits high above the city on Battery Hill and is only a 15 minute walk from city center. The tower was built in the late 1890's and modeled after the design of the Coliseum in Rome. The purpose of the tower was to provide work to idle masons during the winter months. We were lucky enough to make it in time to watch the sunset – absolutely breathtaking.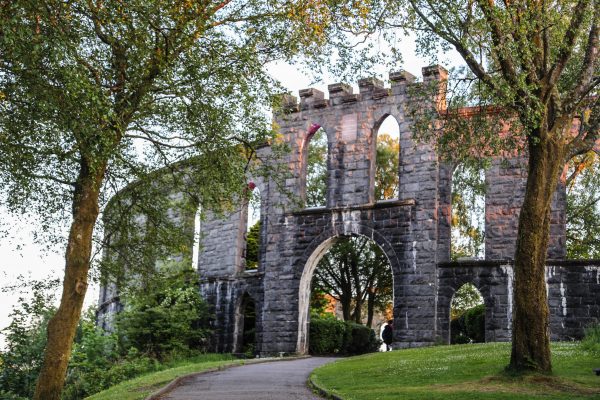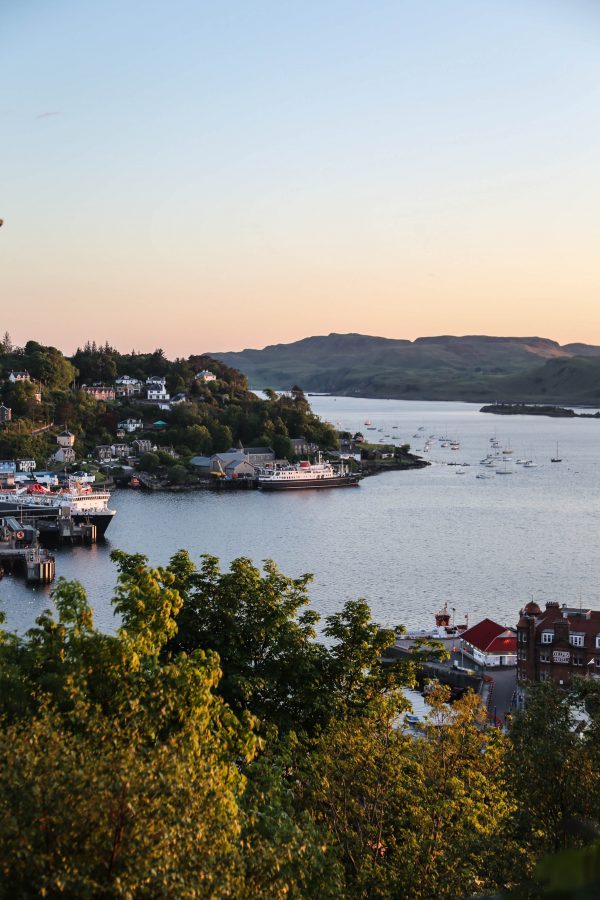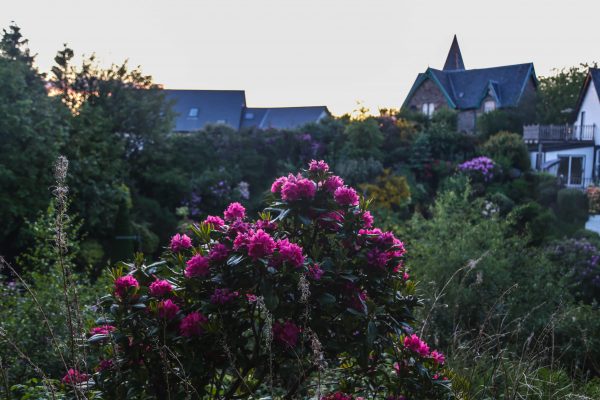 The next morning we bid adieu to our fabulous bed and breakfast and made a quick stop at Dunollie Castle just a five-minute walk down the road. This castle was owned by the MacDoughall clan, and although isn't much to see as it is in restoration; the views are worth the price of admission. Plus, there is a lovely hiking trail leading up to the castle that makes you fee like you are in the movie Robin Hood.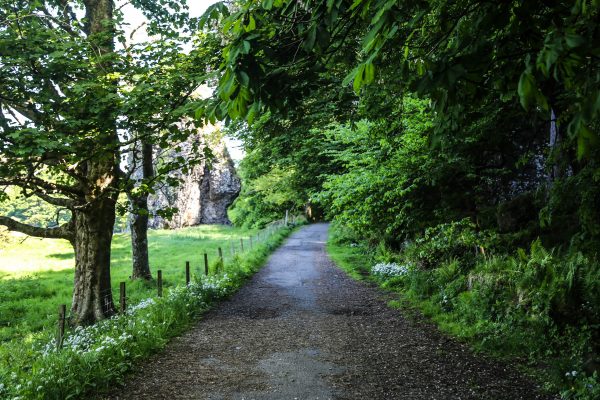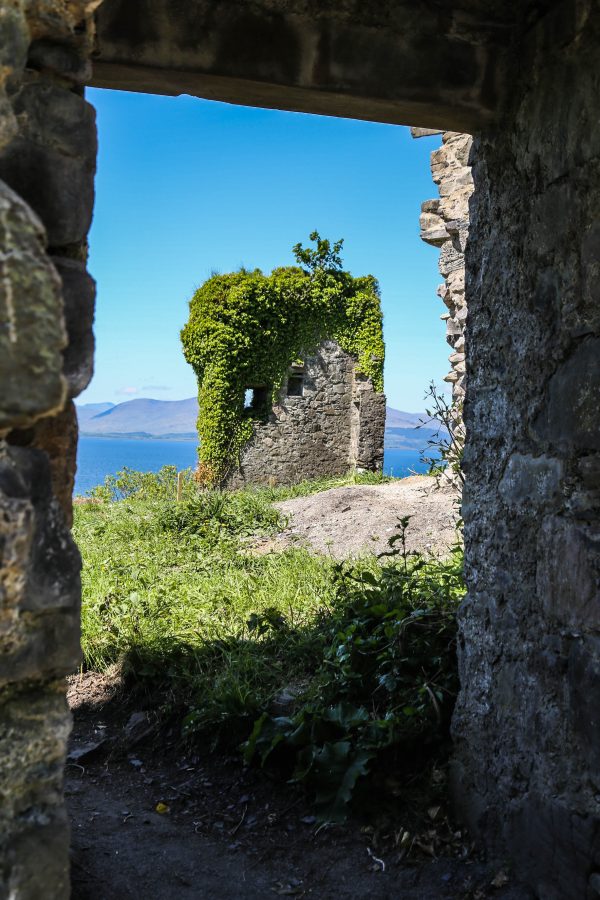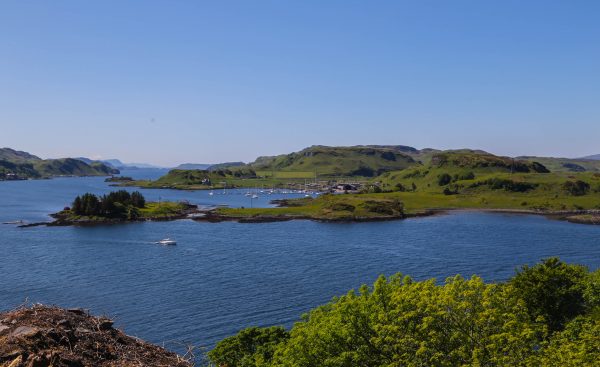 We left Oban with our hearts jonesing for more Scottish history. From Oban we traveled north along the famous A82 motorway. Living in Colorado I am used to seeing rolling hills and mountains, but in Scotland nothing compares to the stunning scenic views along A82. Beautiful lochs (lakes) around every turn, quaint little towns with roadside cafes, castles, and green as far as the eye could see.
Our goal for day three was to arrive in Inverness by nightfall (Oban to Inverness is only a two and half hour drive) with stops along the way. The first stop was at Castle Stalker only 30 minutes north of Oban. This island loch castle has been around since the 13th century and still inhabited today. Unfortunately, we were supposed to have a tour, but it got canceled due to high winds.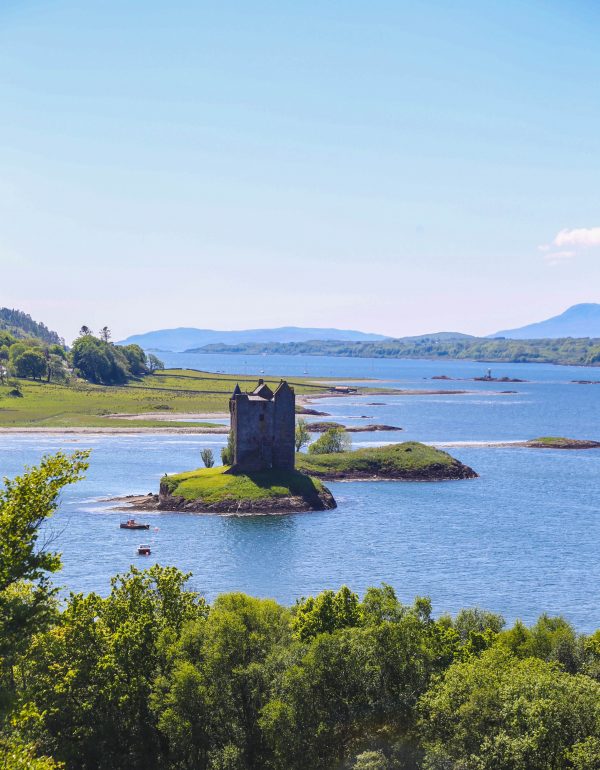 We continued our journey further north to the town of Glencoe. Although the town of Glencoe isn't much to see, the history here is very important. The famous Glencoe Massacre took place in 1692 where 120 troops of Captain Campbell took shelter for 10 days at the Clan MacDonlads and then later by order of King William I slaughtered and killed over 38 men, women, and children. On a more positive note, Glencoe attracts hikers, nature lovers, and film production companies. Harry Potter, James Bond, The Highlander, etc. have had scenes filmed with these majestic peaks in the background.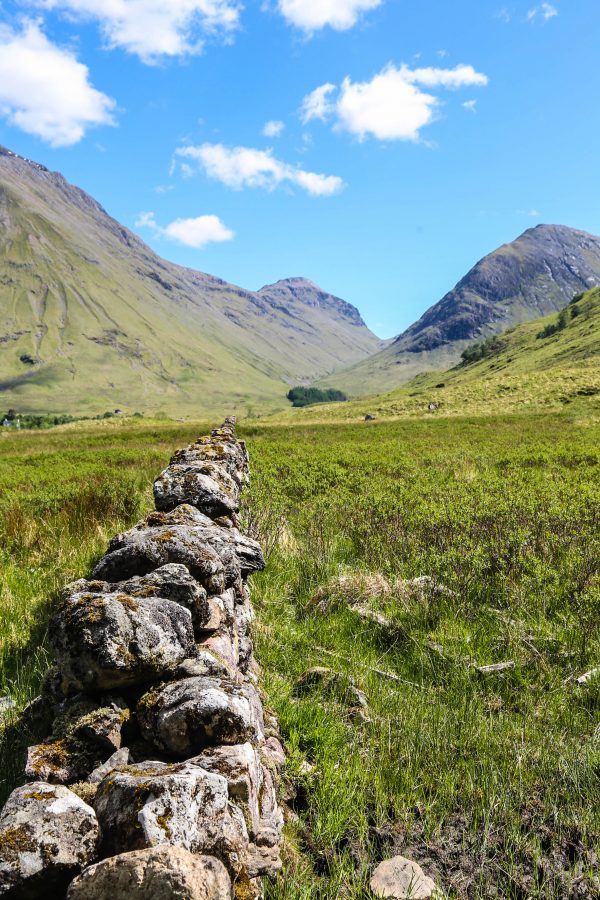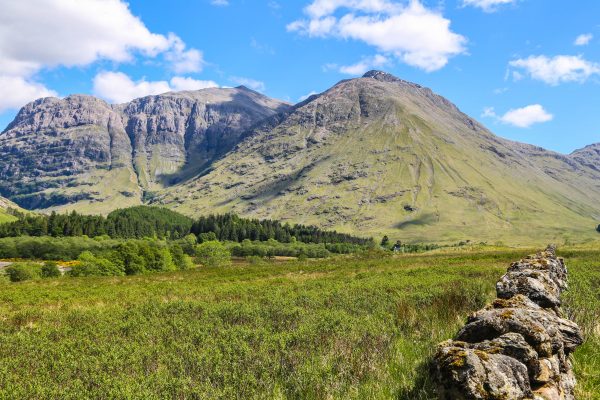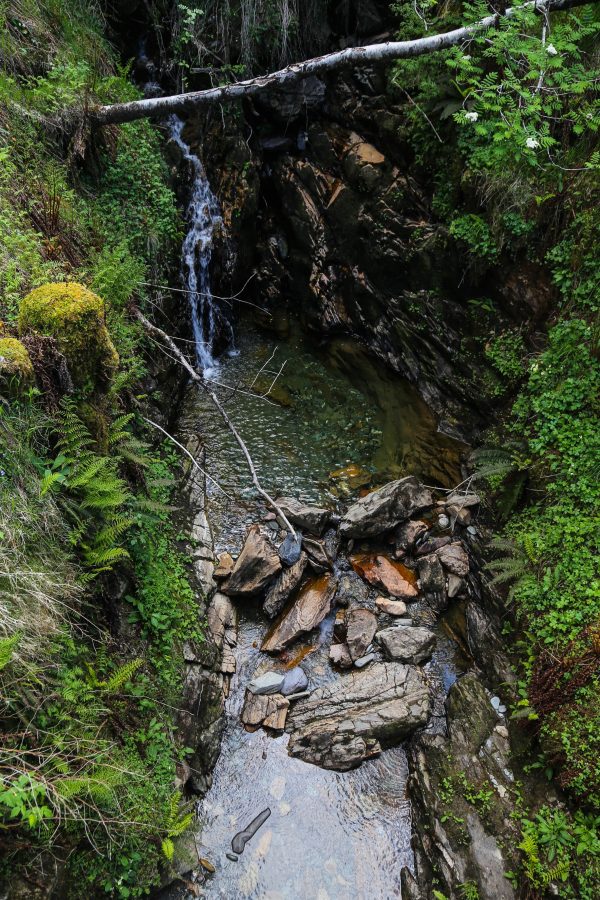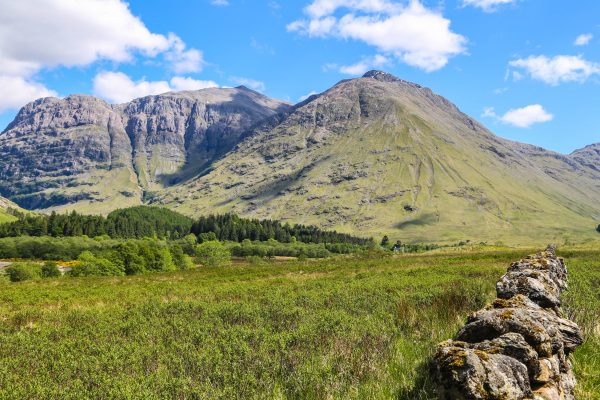 Since we were short on time we headed straight to the Visitors Center to breathe in some fresh mountain and take in a hike. There are several options for hikes around the center, just pick one that works for your fitness level. You can also drive further down from the Visitor Center to several famous hikes if you have more time. I hear Devil's Staircase is killer!  We picked a medium-to-hard trail that led us to a pretty high altitude. With gorgeous streams, views, and sunny skies, Scotland was really starting to feel like back home.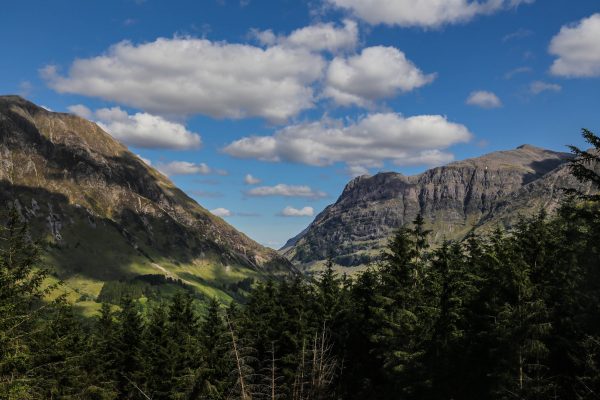 Our hike took about an hour and then we jumped back into our car headed north to Fort William about 30 minutes north of Glencoe. We didn't spend anytime in Fort William, but if you have time it's worth checking out with the history of fort, etc. The reason we ventured through Fort William was to make our way to Glennifian, which is 10 miles west of Fort William. I thought we might not have time to see the famous viaduct, but we did! I can't tell you how excited I was to see what made Harry Potter's Hogwart Express so famous.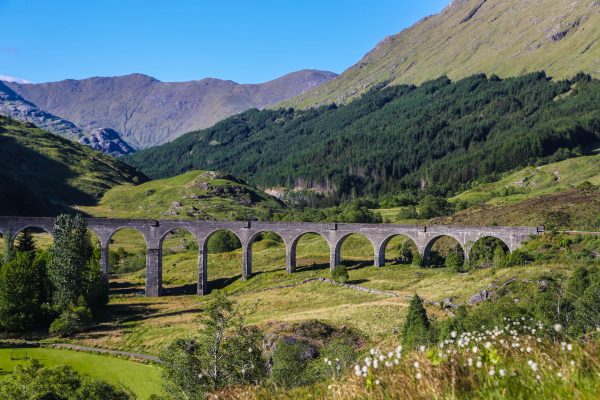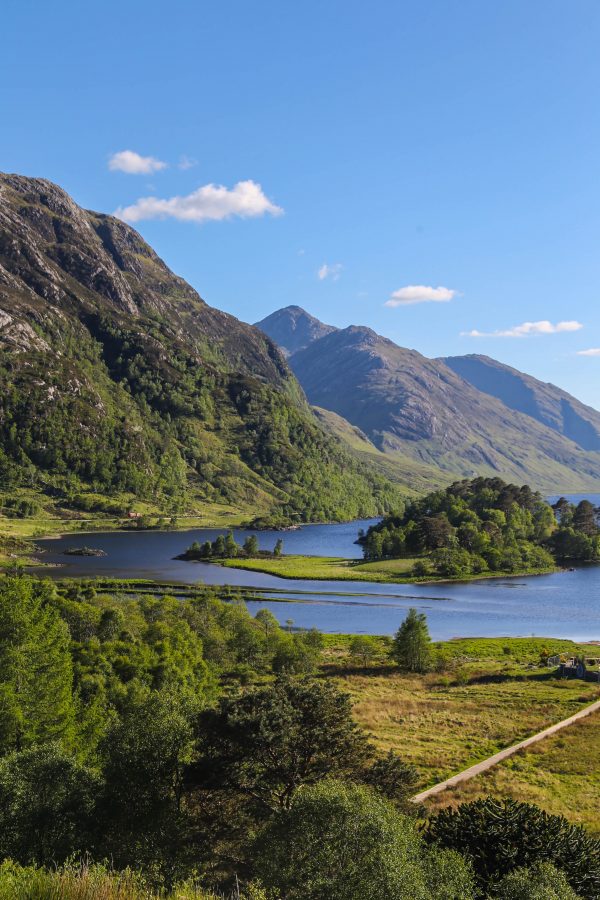 Here is a tip if you do go and see the viaduct – find the path next to the parking lot that has the trail to the top. Go to the top, but then go a little further across the grassland (you'll see tons of footprints so it's hard to miss) to get the best photo shot!
After Fort William we made a mad dash to get to Inverness before nightfall. Eateries and restaurants close up by 10 pm, so make sure to call ahead to your hotel if you are going to be late. Thankfully we made it to Inverness with minutes to spare.
Next up, a tour of the Highland capital! Stay tuned because you don't want to miss out!
***This post was sponsored by Scotland Board of Tourism and The Glenrigh Guest Hotel. As always all opinions expressed are 100% my own.***