Teriyaki Chicken and Shishto Skewers
Teriyaki Chicken and Shishto Skewers are an easy and delicious meal to cook during the summer! Juicy chicken marinated in a teriyaki sauce with shishto peppers make for a fun and delightful meal!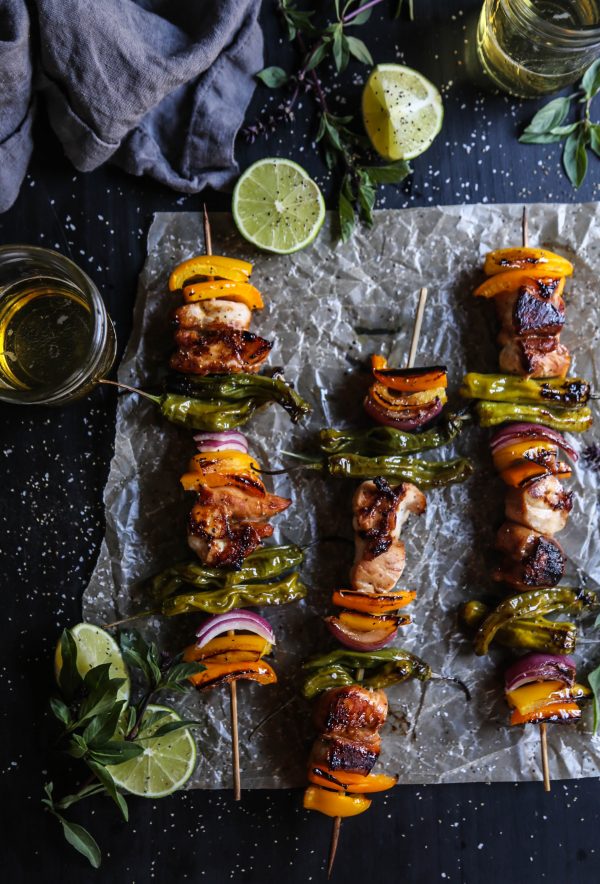 Can I get a high-five?!
Why?
Because 1) giving someone a high-five always makes them feel instantly better, and 2) it's a short work week! HOLLA. I am super stoked for this short week because I am headed to Traverse City, Michigan tomorrow. Whoa. That burped up fast. A few other fabulous food bloggers and I are working with the folks who put on the famous National Cherry Festival. Crazy to think this festival has been going on since 1925!
Our weekend is going to be packed full of fun events like – attending the festival, visiting Black Star Farms Winery, dinner at the Boathouse, and viewing the Cherry Royale Parade. This will be my first trip to Michigan so if you have any suggestions on things that I must see and do while I'm there, send me your comments!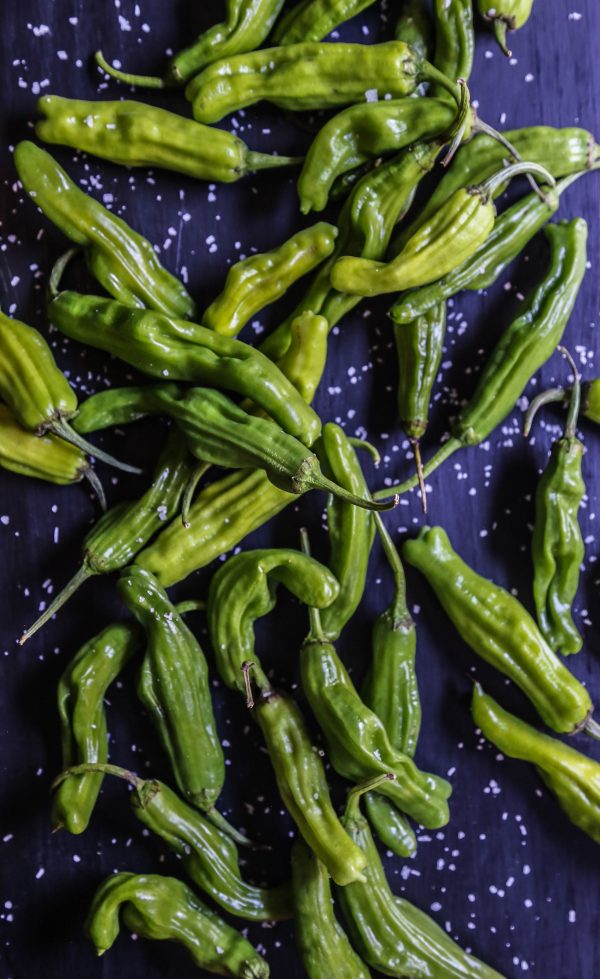 Well, before I dive into a bucket of cherries, let's talk real quick about these Teriyaki Chicken and Shishto Skewers. With all of this travel and being gone from Mr.B, I try to keep the fridge stocked with stuff he can either reheat or toss onto the grill. For some reason, the oven is still a mystical creature that doesn't exist in his cooking world. So, I figured if I can leave a few skewers that are ready to be thrown on the grill, I am wining at this spouse game!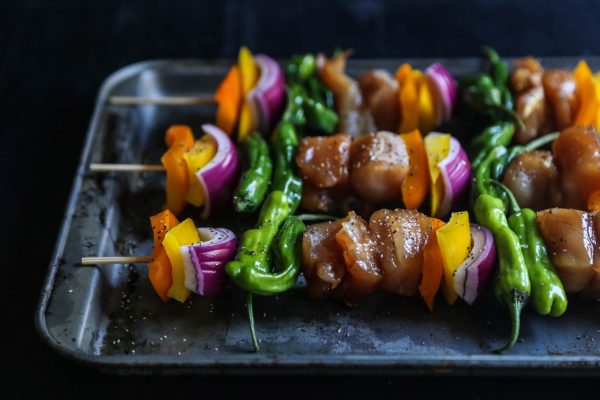 These skewers are pretty straight forward. You can use whatever ingredients you'd like, but I am so in love with these shishto peppers. They give a little more texture and spice! Don't worry they are hot-hot. Put them together with some teriyaki chicken, peppers, onions, and you've got a healthy, ready to-go meal in minutes!
Now, can I get high-five?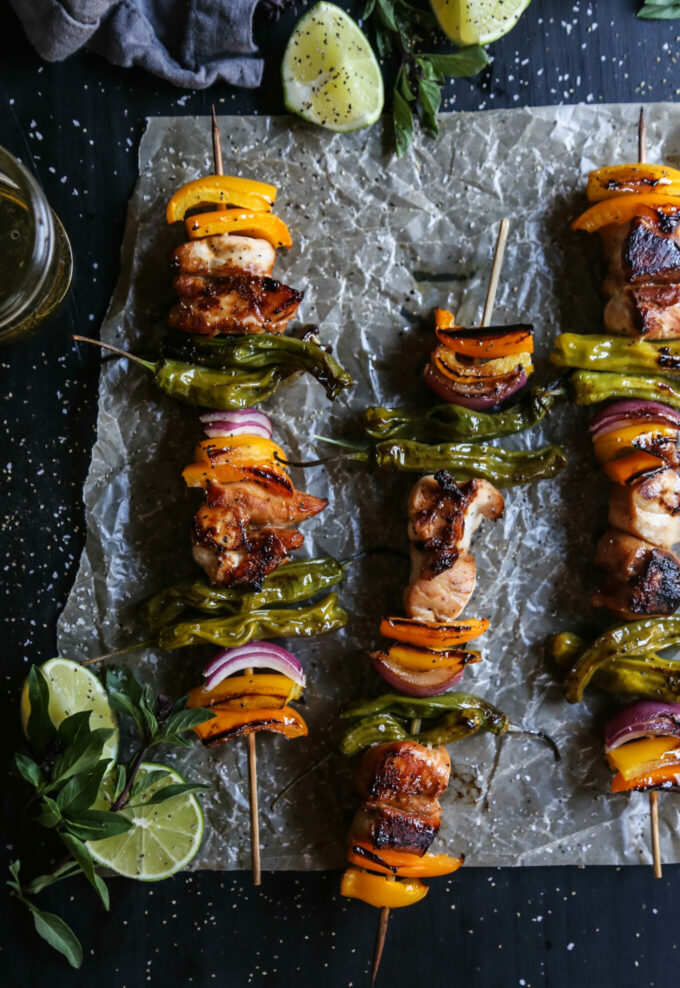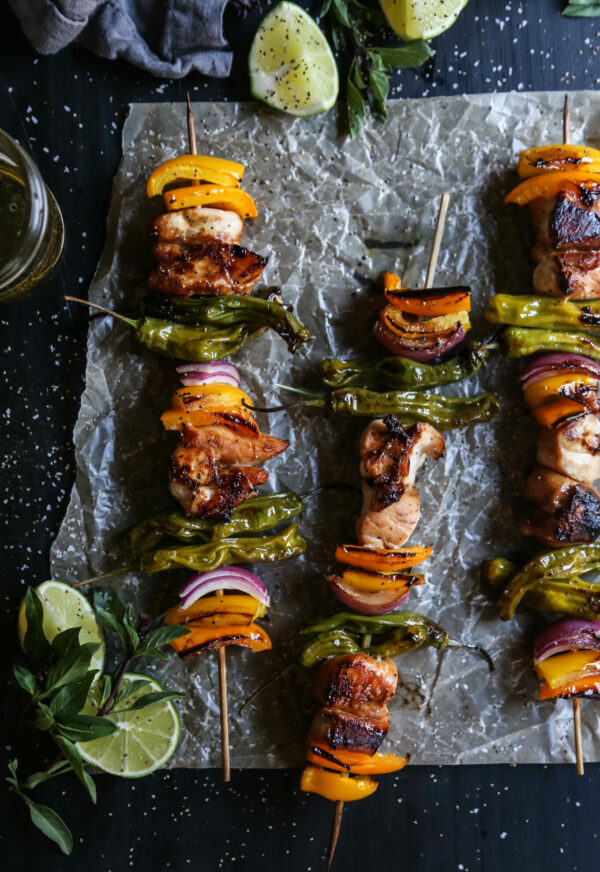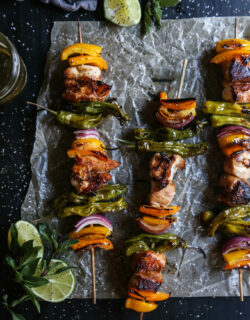 Teriyaki Chicken and Shishto Skewers
Ingredients:
2 cups teriyaki marinade (*any kind will do!)
1 1/2 pounds one-inch chicken breast cubes
3 cups yellow peppers, cut into one-inch square slices
3 cups orange peppers, cut into one-inch square slices
3 cups red onions, cut into one-inch square slices
3 cups whole shishito peppers
Olive oil
Salt and pepper to taste
Parsley, garnish
Lime juice, garnish
Directions:
In a gallon-sized Ziploc bag, add the teriyaki marinade along with the chicken cubes. Place in the fridge for at least an hour or overnight. Meanwhile, soak 8 bamboo skewers in water for at least 30 minutes.
To make a skewer, take one orange pepper slice followed by one yellow pepper slice followed by a red onion slice two shisito peppers and one chicken cube. Repeat process again on same skewer. Using up the reaming skewers, repeat process. You might have leftover ingredients and that's okay! Just use them up anyway you would like.
Preheat the grill to medium-high heat. Drizzle the skewers with olive oil making sure they are coated well. Sprinkle with salt and pepper. Place skewers on the grill and cook rotating each side after three to four minutes. Remove from grill and let cook before serving and garnishing with parsley and lime juice.
All images and text ©