Perth, Scotland: Where to Stay, Eat, & Visit!
Perth, Scotland: Where to Stay, Eat, & Visit! Perth is a beautiful, historical city located in eastern Scotland. Visit Scone Place, fly fish on the River Tay or Tweed, race formula cars, and relax in the countryside! Perth is not to be missed!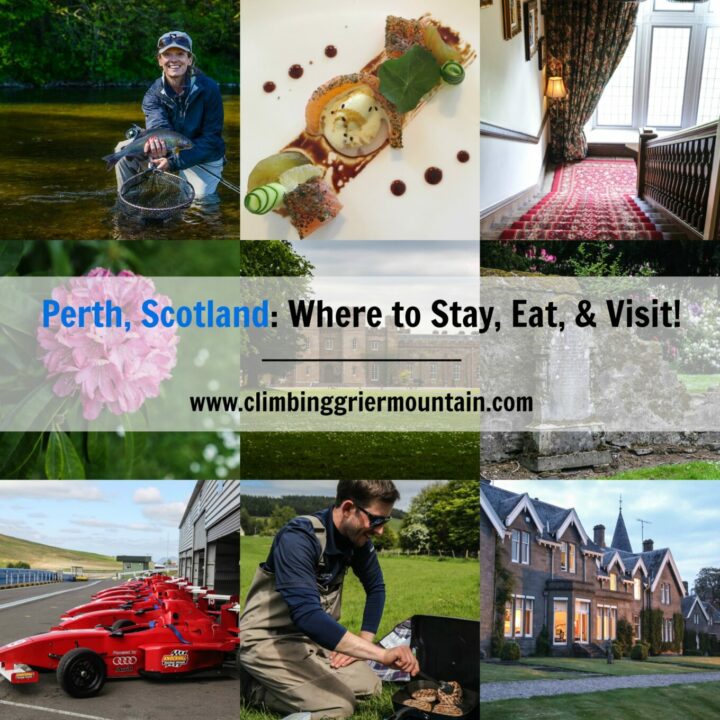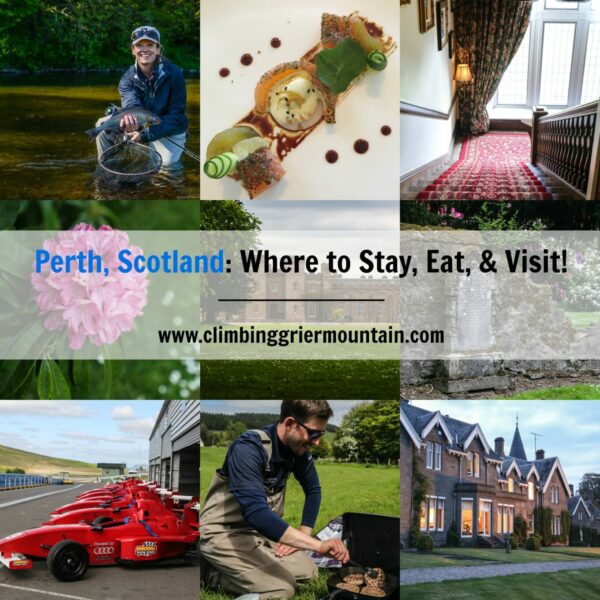 The final stretch.
As we approached Perth on A9 motorway, I didn't know what to expect in the eastern region of Scotland. Inverness does get a majority of the attention, but there is something captivating about this city that rests along the River Tay.
If you are just joining this mini series on Scotland make sure and read my recaps of Edinburgh, Oban/Glencoe/Glenfinnan, and Inverness. I don't want you to miss out a single detail.
Perth was the capital of Scotland back in the 12th century and you can learn more about its history at Scone Palace (pronounced "Scoon"). This palace was the grounds for coronations of many Scottish kings dating back thousands of years and is the location of the Stone of Destiny (a giant square redstone) where kings sat as the crown was placed on their head.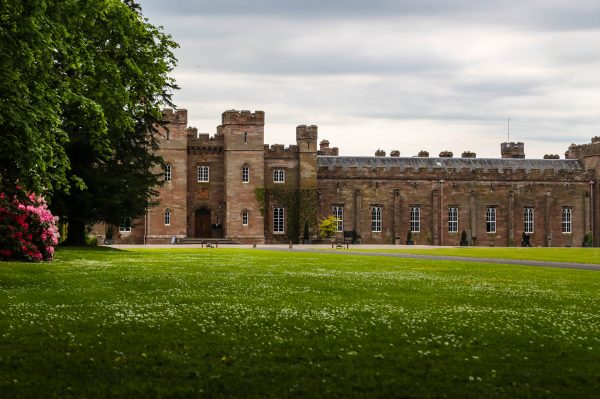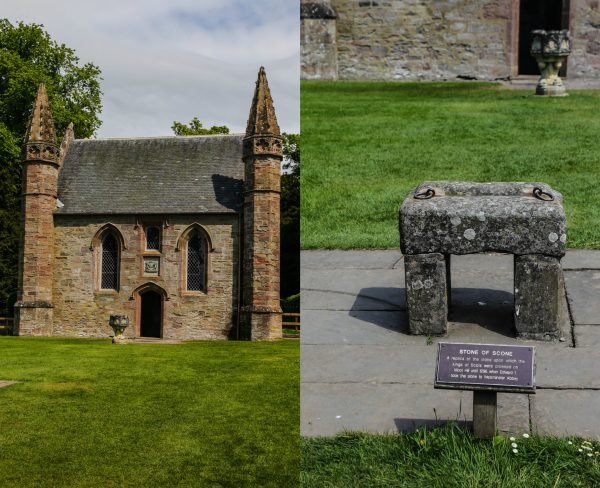 If you have a couple of hours to commit, I highly suggest touring the inside of the castle. It's breathtaking. And believe it or not, the Murray family (Earl of Mansfield) still has residence here going on nine generations. Even though the inside is full of fascinating historical factoids – such as the palace holds the longest room in Scotland- don't miss touring the gardens, especially pine village! The palace and gardens expand over 100 acres so bring your comfy walking shoes.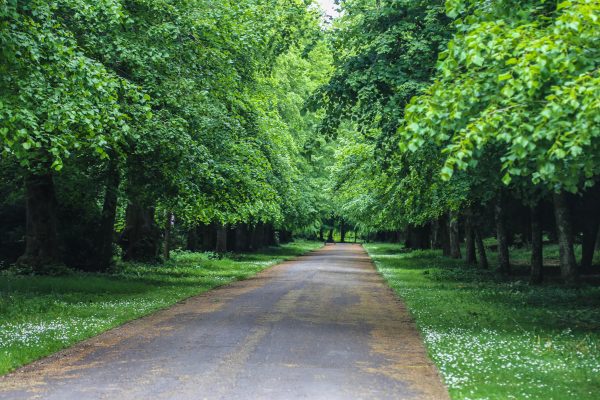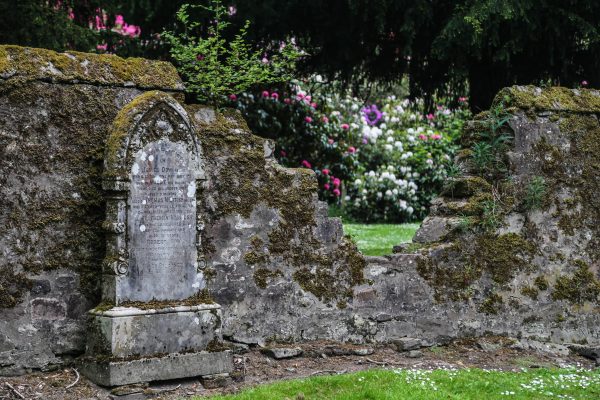 Besides royalty and history, there are a couple of activities in Perth that don't require a sword and monarchy status to enjoy. We had the pleasure of taking a full day to experience Scotland's fresh water streams with the help of Scotia Fishing. Owner Callum Conner was our trusty and extraordinary fly fishing guide on the River Tweed.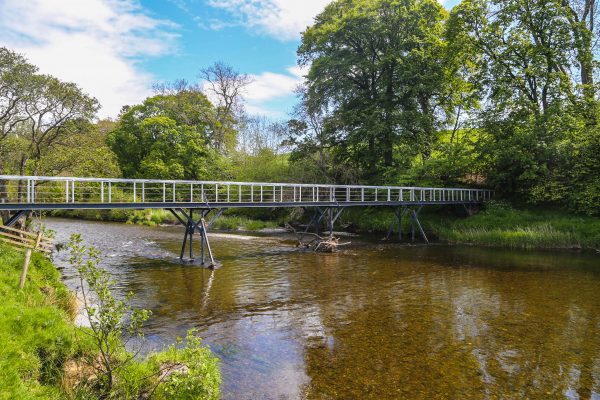 I can't say enough wonderful things about Callum and what he offers as a guide. Whether you are looking for salmon, trout, grayling, or pike, nothing is off limits when it comes to making a five-star fishing experience. Callum picked us up bright and early as we made our down to the river. Our first entry into the water was behind this lovely countryside estate complete with pheasants and lamb roaming the pastures.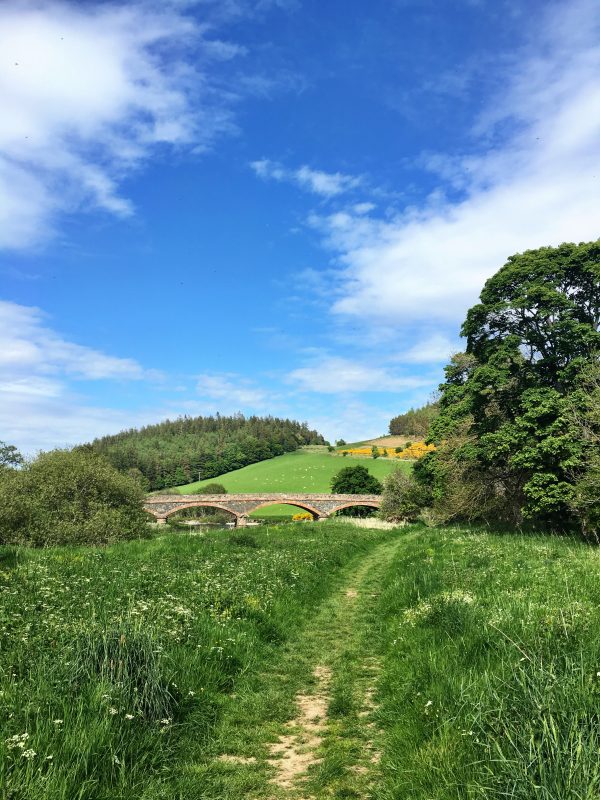 Since we were at the tail end of salmon fishing season, we opted to try for trout and grayling to give us a fighting chance on catching something. With the sun shining (which it did our entire trip!), I thought the chances of catching anything was going to be difficult. Well, leave it to yours truly and Callum's expertise because within I would say 20 minutes I landed a nice sized grayling!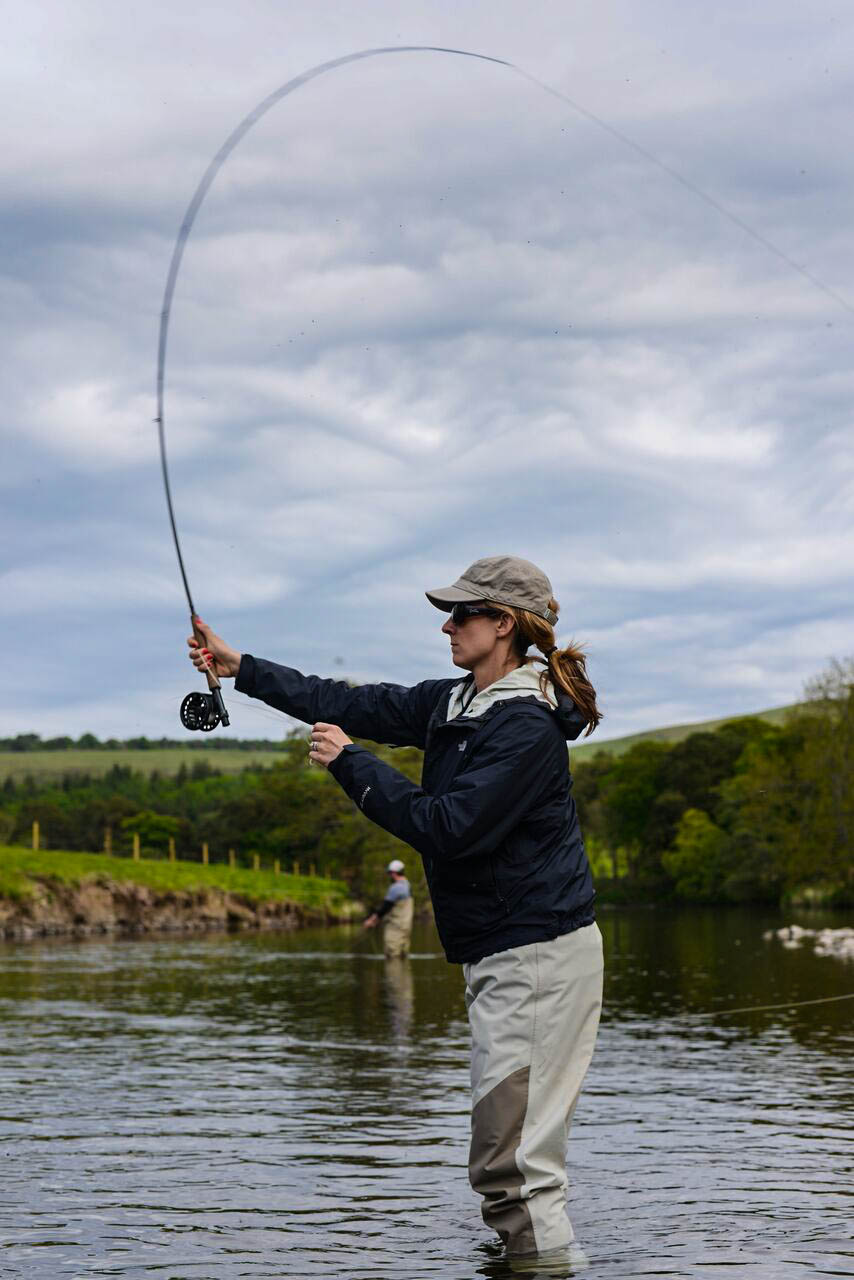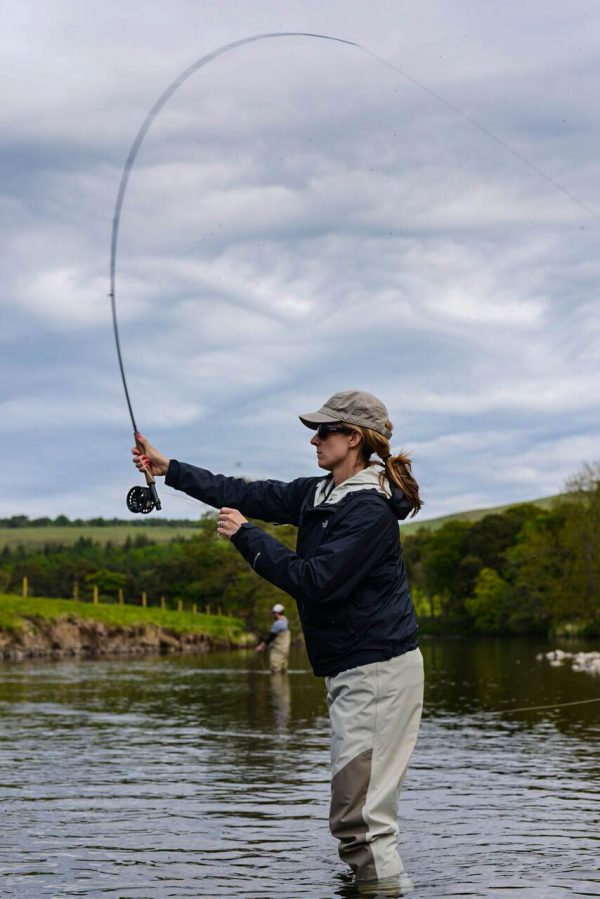 (photo credit: Callum Conner)
(photo credit: Callum Conner)
Our adventure continued down stream with the hopes of Mr. B catching a fish. Sadly, no action was to be seen. So we made our way back up stream and soon Callum spotted a grayling that had broken away. This part was completely fascinating to me. He had Mr. B gently walk up stream as he stayed in front being a lookout. Callum told him exactly where he should cast his line. After about 30 minutes or so of back and forth, Mr. B had a strike, but the fish ultimately got away.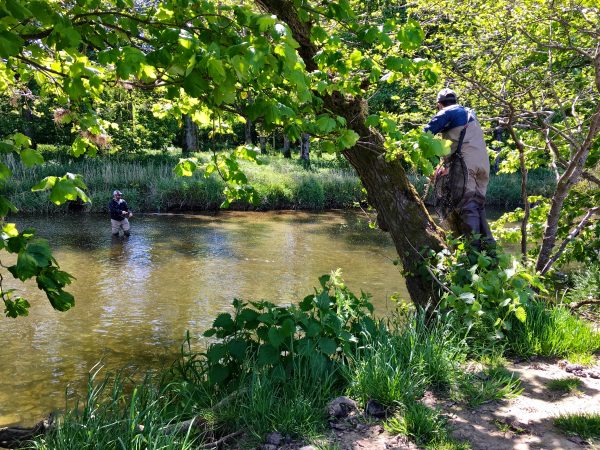 With the morning not a total bust, Callum pulled out all the lunch stops. He set up a picnic area along the river and grilled venison burgers with the most delicious toppings. Along with a cold, local ale to wash everything down this was my idea of five star fly-fishing!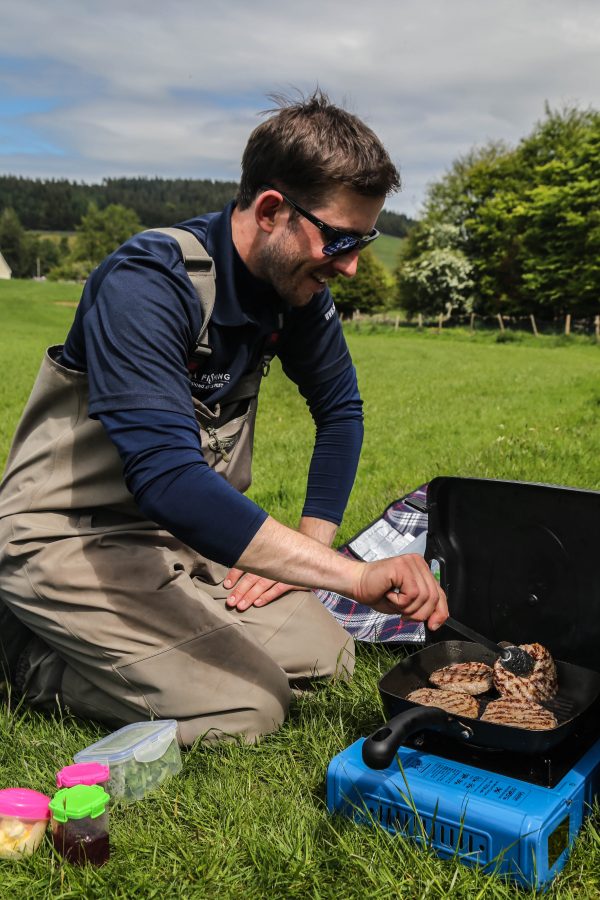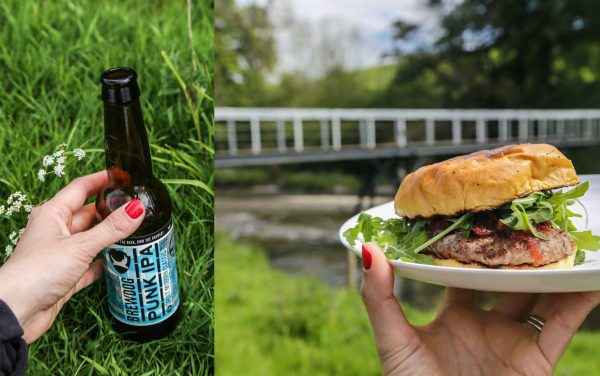 We cast a few more lines in the afternoon but with no such luck. To us it didn't matter. Being on the river surrounded by beautiful scenery was nothing short of amazing. Also, Callum is a wonderful photographer and took some lovely photos of us!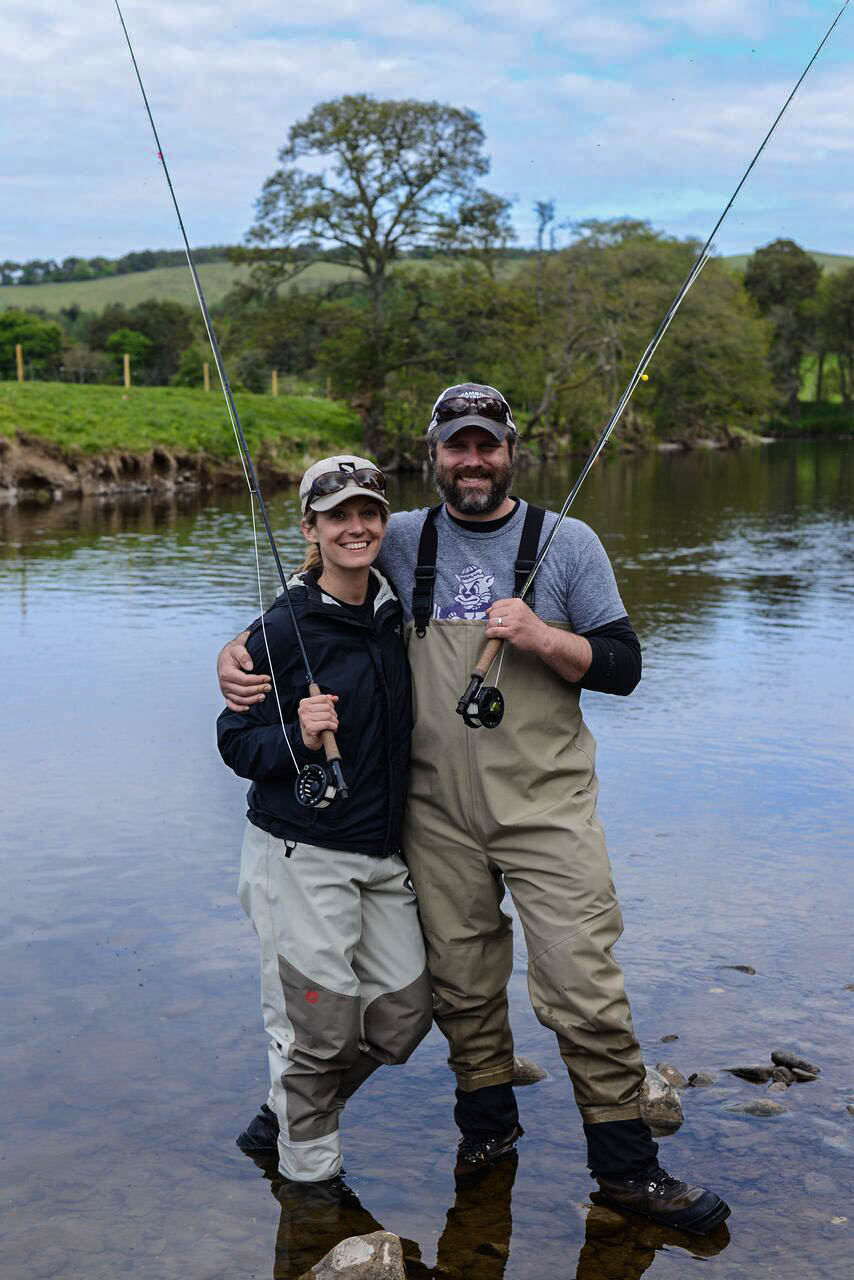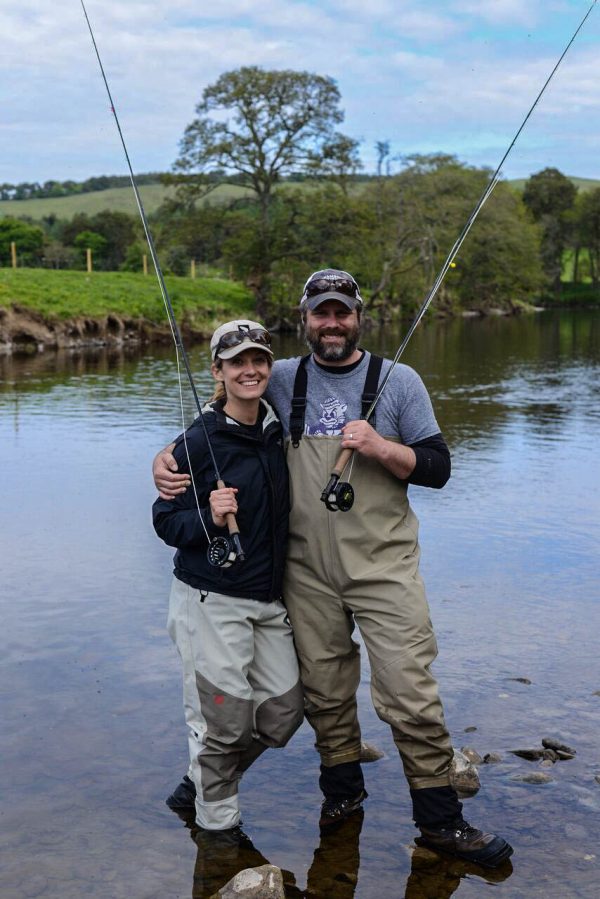 (photo credit: Callum Conner)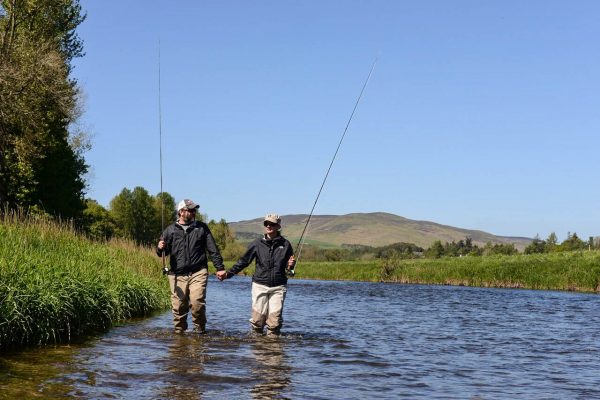 (photo credit: Callum Conner)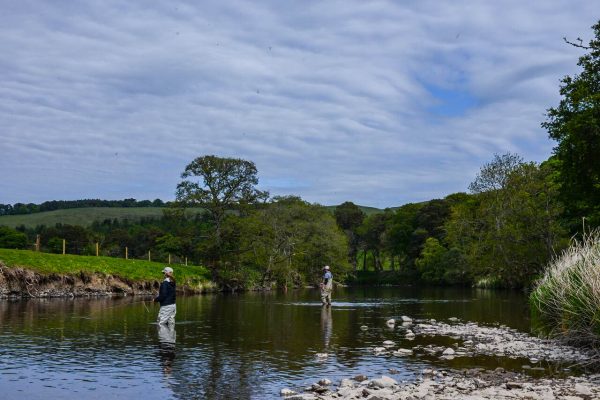 (photo credit: Callum Conner)
If fly-fishing is too laid back for you , then our next activity will have you raring to go. We ventured to Knockhill Racing Circuit to check out what was going on under the hood when it comes to Scottish open wheel racing. Located about 15 miles south of Perth in a town called Dunfermline, Knockhill is one of the top racing circuits in Scotland. Boasting 1.3 miles of track, we got a first hand look at each of the various turns.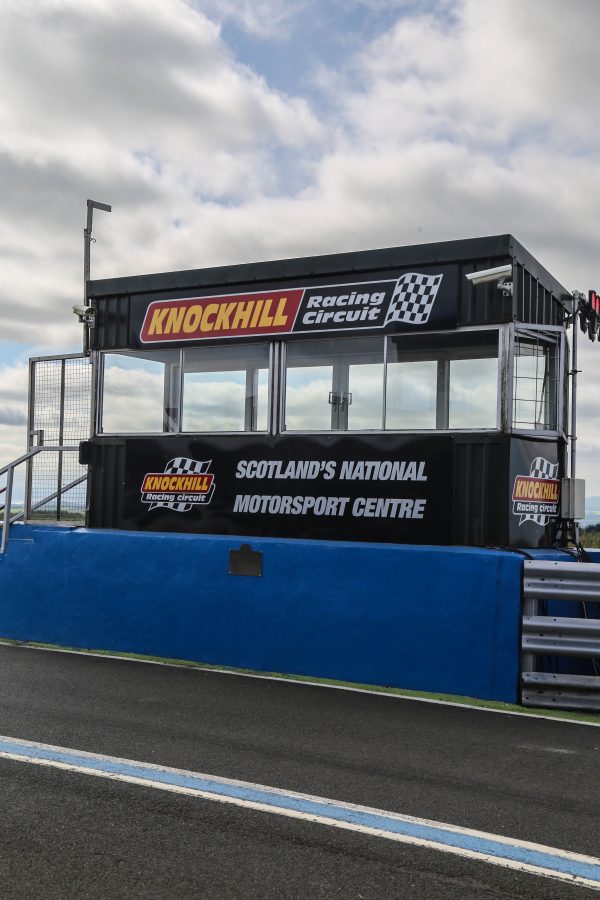 First up, Craig (who was a circuit driver and instructor) took us for a ride in a Honda Rally car. This car looks like it wouldn't be very thrilling but looks can be deceiving. This bad boy whipped through those turns and made me giggle the entire time! Next up, a formula race car! I was beyond giddy to have a chance to experience sitting in one of these cars. Going 120 mph through the straightaway while doing 90 mph into a curve made me want to relive my dream of becoming a race car driver. If you have a chance to visit Knockhill Racing, it's worth every second. They have different car experiences you can enjoy or even drive. Next time, we will have to test drive the Ferrari.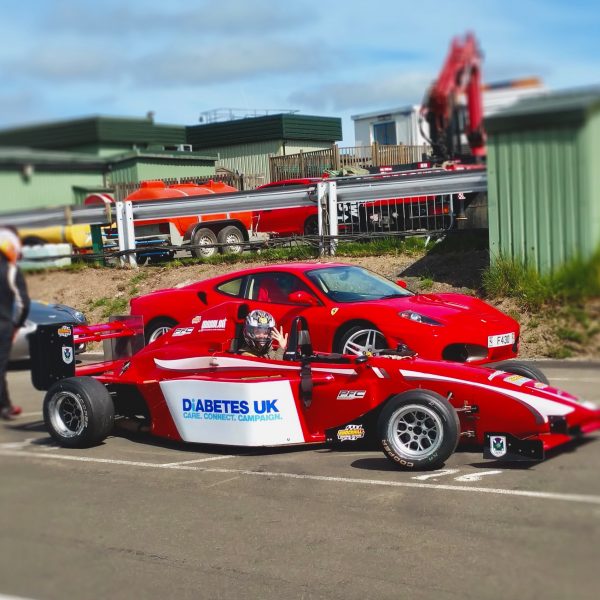 After our big day of events, we were glad to be staying at the Balltahie House Hotel for the evening. I have never been more excited to explore, relax, and soak in the Scottish countryside then at this estate. Located just 10 miles north of Perth in the most exquisite part of Scotland if you ask me, this country house hotel was built in 1880 and overlooks the River Tay.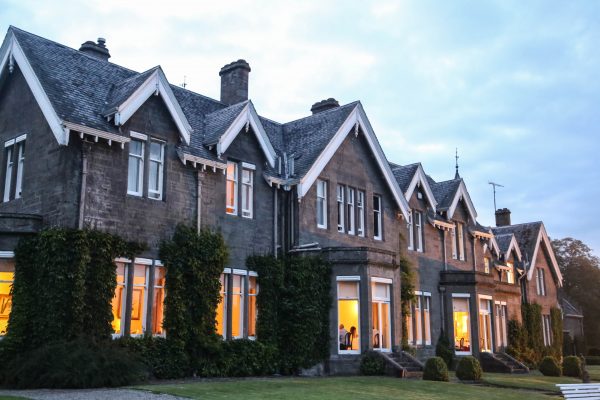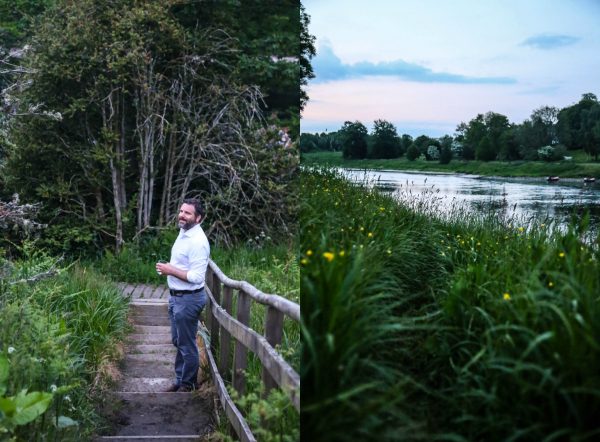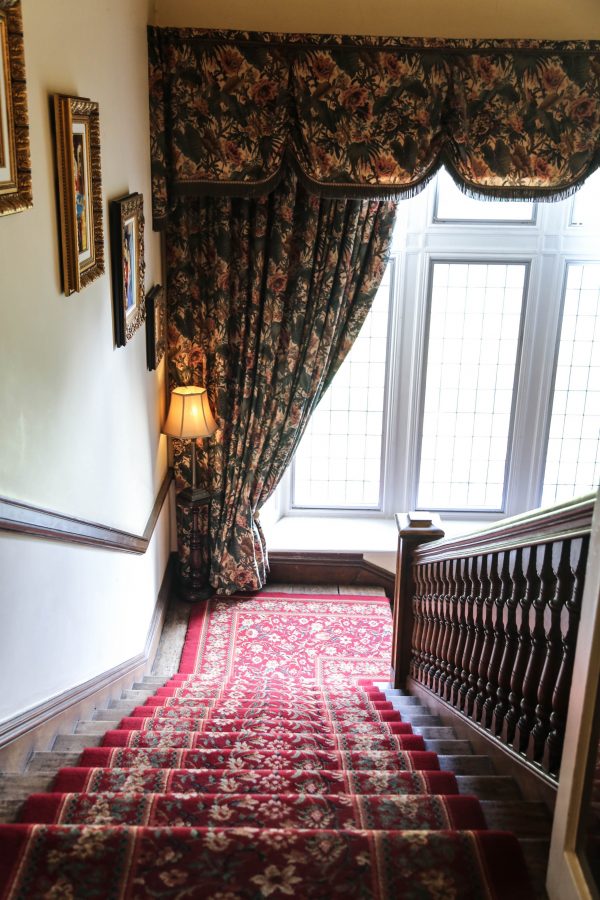 Our room was located in the main area of the house with the most gorgeous views of the river. A simple king bed, large bath and shower, a private vanity, and a sitting area was just what we needed to wind down after a long day.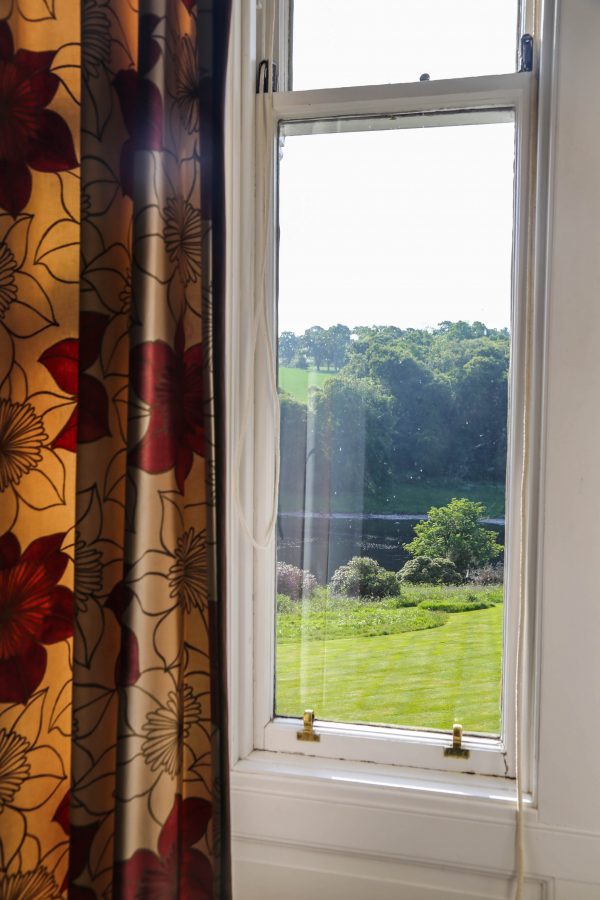 Since the Ballathie House is located further outside of town, you'll find everything you need for a complete dining experience. A gentleman's themed pub offers an array of cocktails, fresh pints, and endless amounts of Scotch. If you are taking part in the wide varieties of activities that the hotel offers – fishing, clay shooting, etc. this bar is a great way to sit and have a pint before dinner.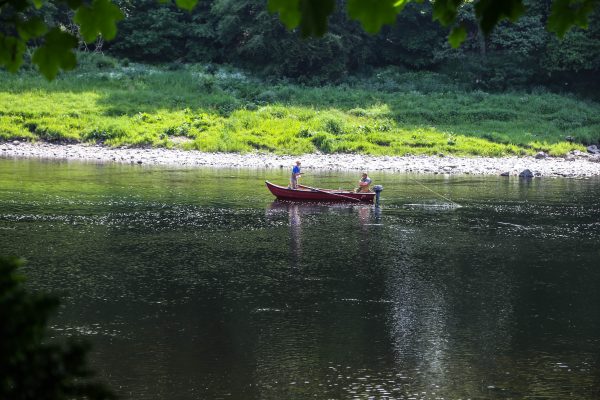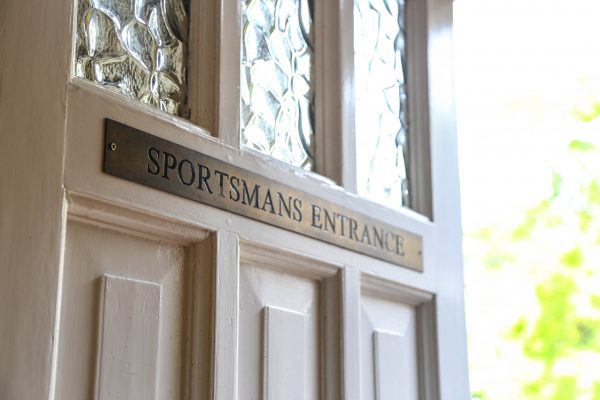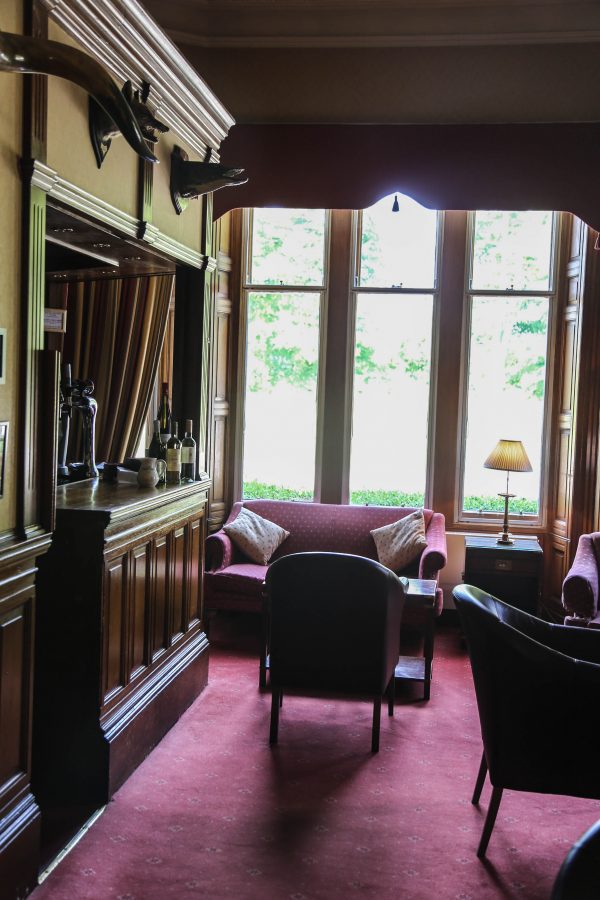 As a food blogger, I had a hard time finding words to describe the extraordinary meal while dining at the Ballathie House. Chef Scott Scorer left no detail untouched and prepared every dish with perfection. We enjoyed fresh salmon with wasabi ice cream, grilled octopus with veggies, local short rib with buttery potato stack, seared cod, and to finish it all, chocolate waffles for dessert. I also highly recommend their fresh Scottish breakfast, complete with freshly brewed coffee. I was ready to move in.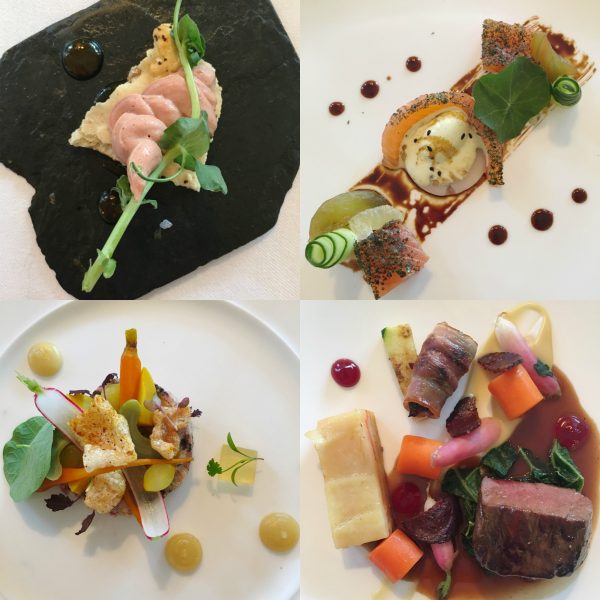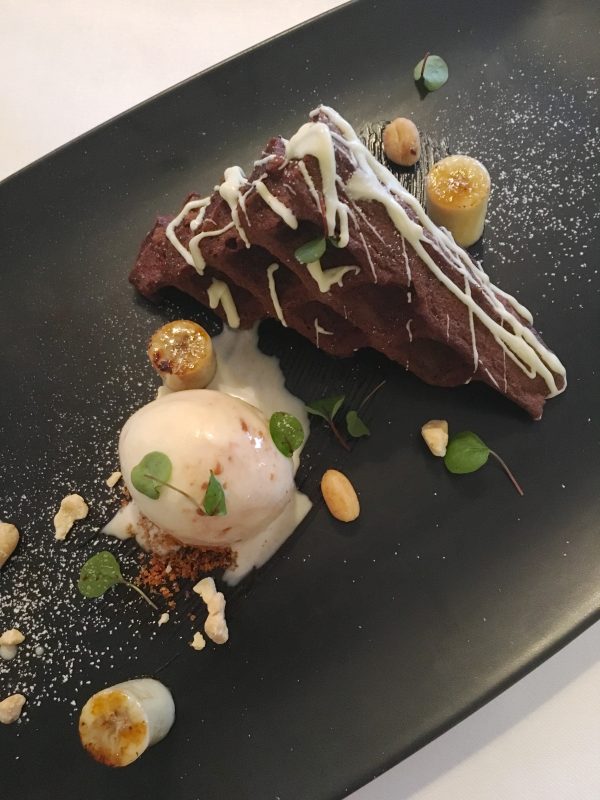 And as they say, all good things must come to end.
We had a marvelous time in Scotland and look forward to the day when we can return. Scotland you have won our hearts and bellies. Until next time!
***This post was sponsored by Scotland Board of Tourism , Scotia Fly Fishing, The Ballathie House Hotel. As always all opinions expressed are 100% my own.***