Korean BBQ Pulled Pork with Cornbread Topping
Korean BBQ Pulled Pork with Cornbread Topping is a super flavorful dish perfect for game day or weeknight dinner!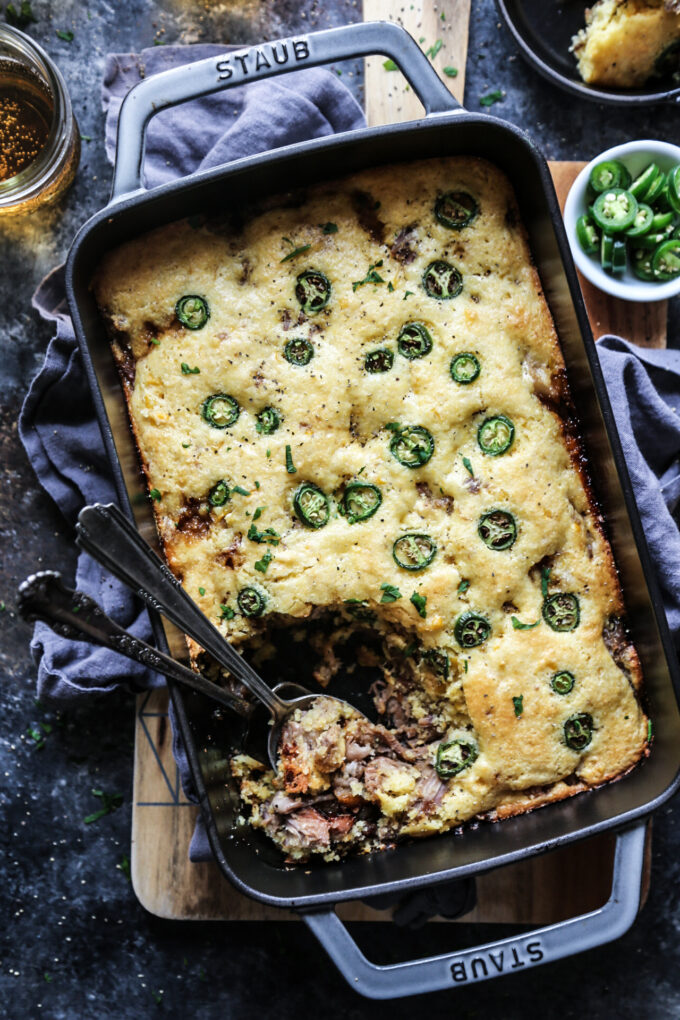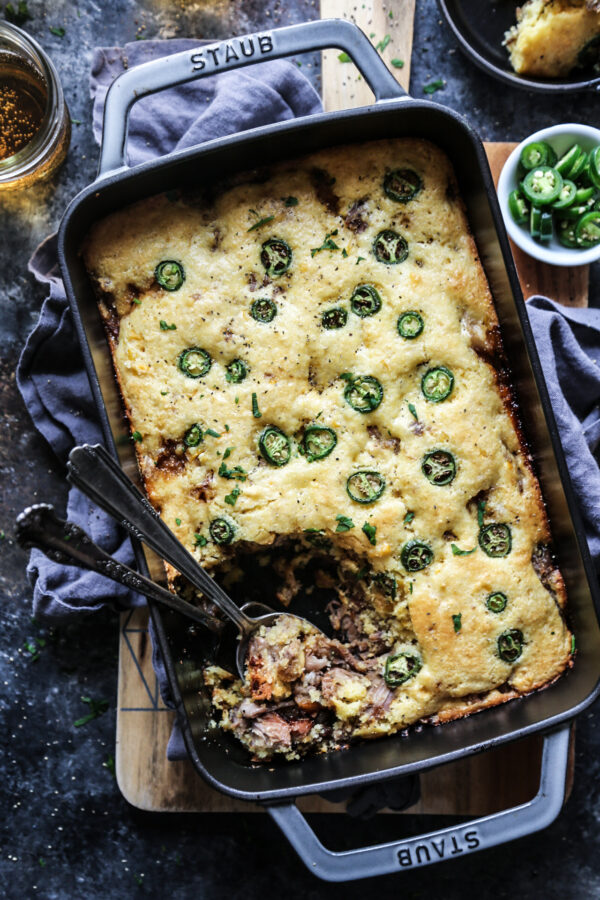 Well, we are two weeks in.
How is your new year going? Does this mean we can get back to a regular eating schedule? I kid. Kind of. Don't get me wrong, I understand that re-setting and starting the new year off feeling good is important.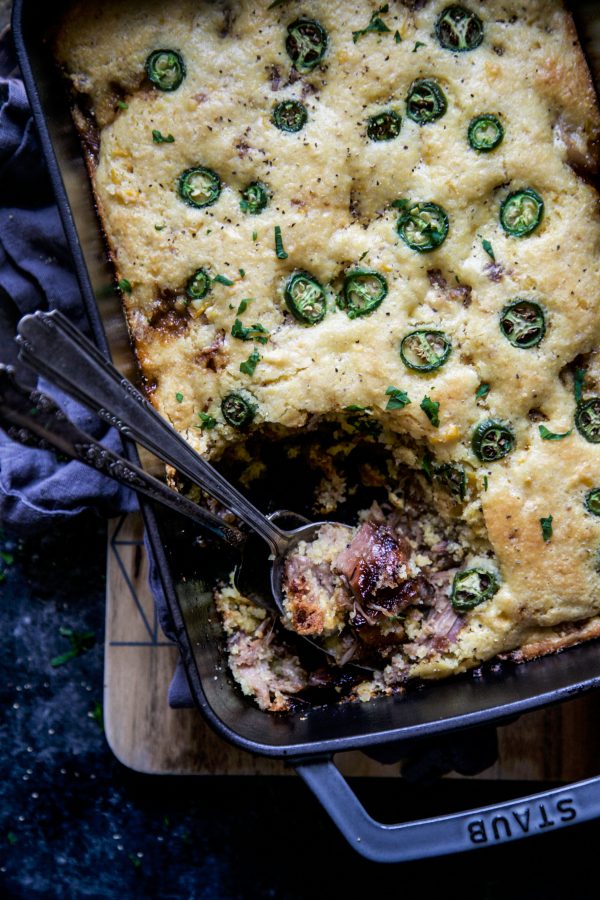 BUT! I also believe in things of moderation. Yes, I may have a smoothie for breakfast but if you want me to not shank you in the middle of the night you can bet your sweet tookus I'm devouring things like this Korean BBQ Pulled Pork with Cornbread Topping.

You guys. I am obsessed with this Korean BBQ pulled pork. The flavors you get from the Bulgogi marinade might just beat some KC barbecue. Might. Don't got hostile on me. You can find a collection of marinades and sauces at your local grocery store. I went with Bibigo brand simply because of volume and taste. I remember using this marinade when I testing recipes for the cookbook.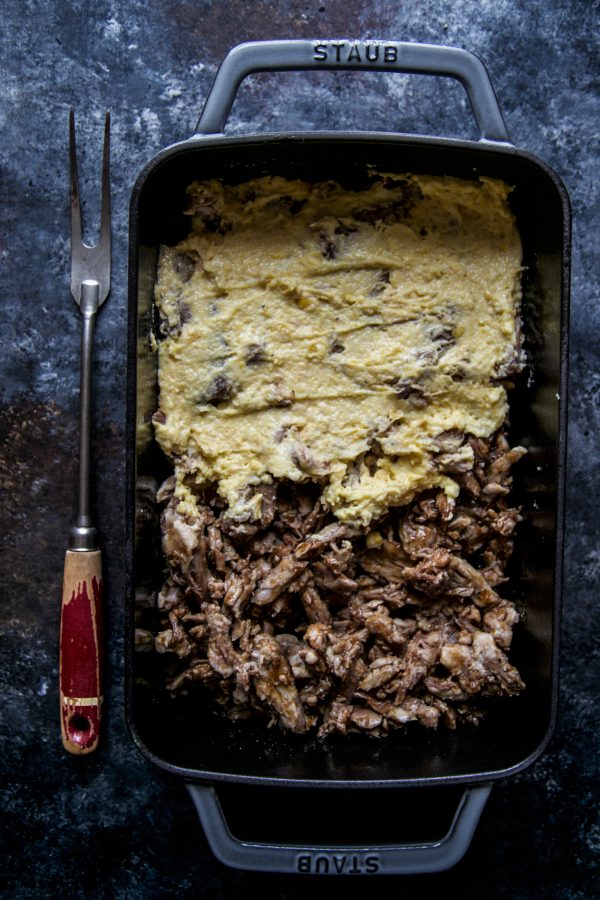 Once you've identified your favorite marinade pour it over boneless pork shoulder in a slow cooker. Set it and forget it. I will warn you when it's done it's really hard to not want to eat it straight out of the slow cooker. Be patient because once you put that cornbread topping on. OMG.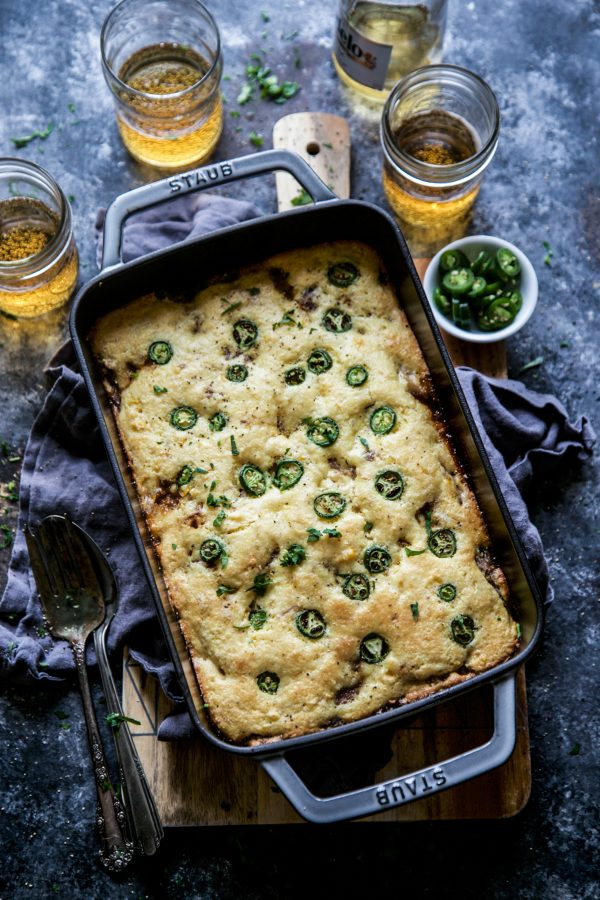 I might need to bring this dish to the mountains this weekend. Seriously, it would pair so well with the caramelized onion dip y'all recommended from Trader Joe's. So glad I bought two containers because it's amazing. Also, that green dragon sauce is the tits.

And on that note, I hope y'all have a great Wednesday!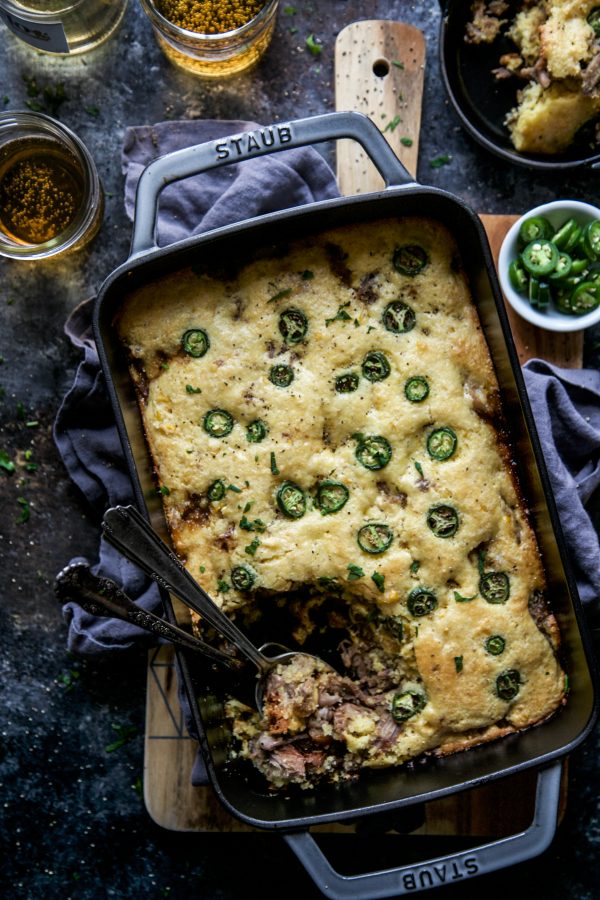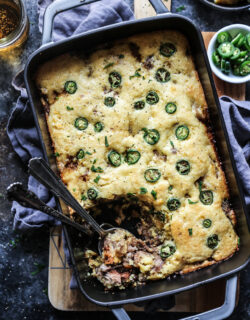 Korean BBQ Pulled Pork with Cornbread Topping
Ingredients:
3 lbs boneless pork shoulder
2 cups Korean BBQ sauce
1/3 cup water
1/3 cup cream corn
1 egg
2 tbsp sour cream
1 8.5 ounce box corn muffin mix
Jalapenos, slices
Directions:
In the bottom of a slow cooker place the boneless pork shoulder. Cover the pork with about 1 1/4 cups of the Korean BBQ sauce. Next, add the water to the slow cooker to help keep the pork from sticking to the bottom. Set the slow cooker on high for 4 hours or on low for 8 hours.
Once the pork is finished cooking shred the pork using two forks.
Next, preheat an oven to 400 degrees. Spray a 9X13 baking dish with non-stick cooking spray. Place the shredded pork into the prepared baking dish.
Next, toss the pork with the remaining 3/4 cups Korean BBQ sauce.
In bowl combine the creamed corn, egg, and sour cream. Next, fold in the muffin mix. Spoon the batter over the pulled pork and garnish the top with jalapeno slices.
Bake the cornbread for about 20 minutes or until a toothpick inserted comes out try.
Remove from oven and serve!
All images and text ©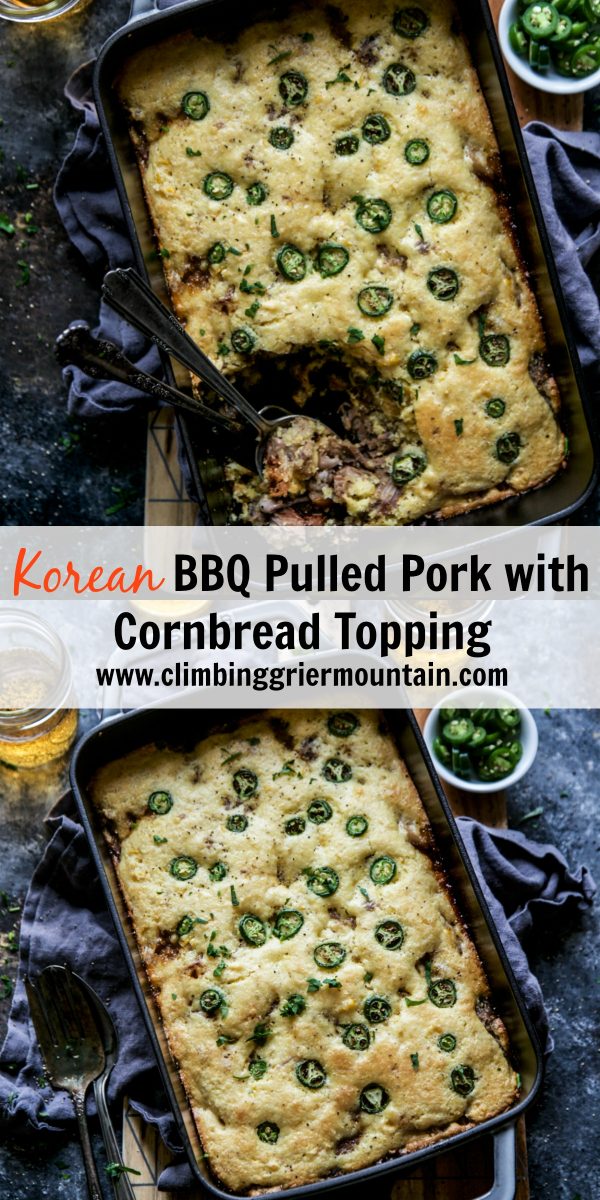 In conclusion, our Korean BBQ Pulled Pork with Cornbread Topping is a culinary masterpiece that combines the richness of BBQ pulled pork with the comforting allure of cornbread. Delight in this mouthwatering fusion of flavors today!