lemon and strawberry spring mojito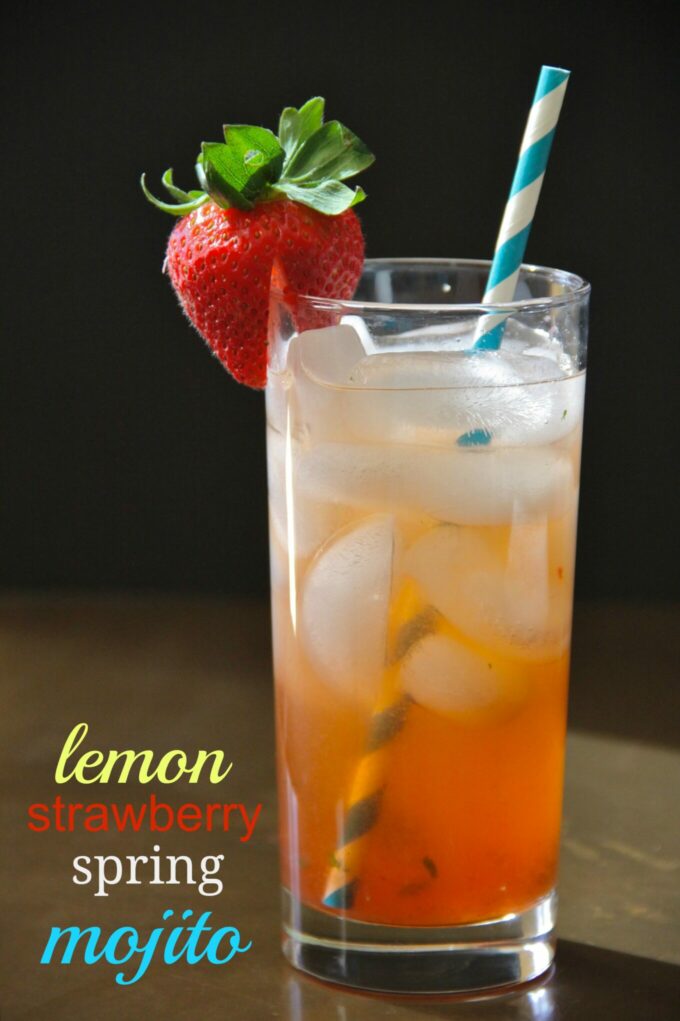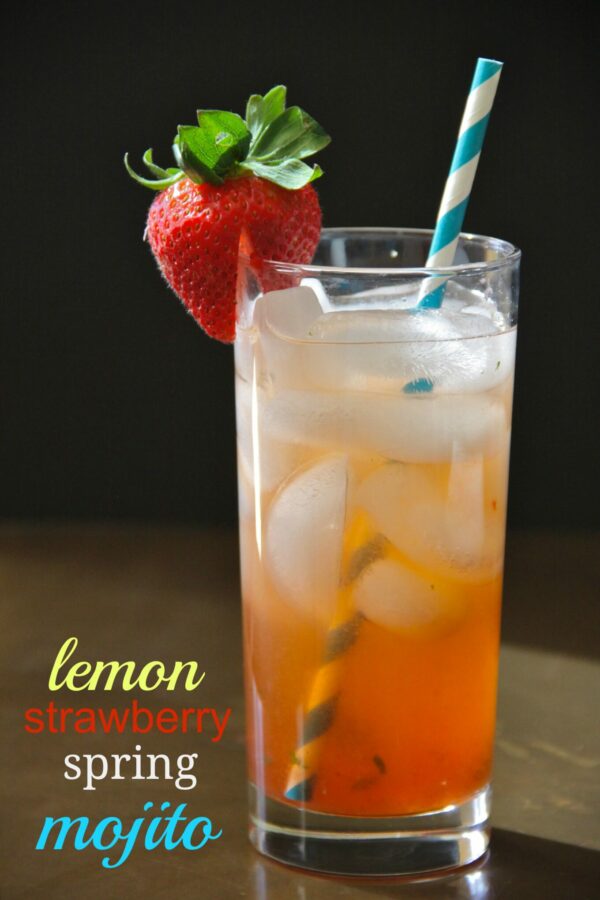 {hillbilly accent}: "Well. . . look who dragged their lazy bones out of hibernation (eyes green spring grass}. We was wonderin' when you were gonna' show. The flowers sure ain't going to show without you." {spits into tin can}
Poor, Spring.
Many of us, including me, have a hard time being patient for spring to arrive. Sure, today is technically the first day of spring, but let's be real. Even though we are impatient for spring to arrive, we are really impatient when it comes to waiting for summer to arrive. Can you blame us? Backyard barbecues, flow-y sundresses, freshly painted pedicures, and flippy-floppies! What more could a girl want?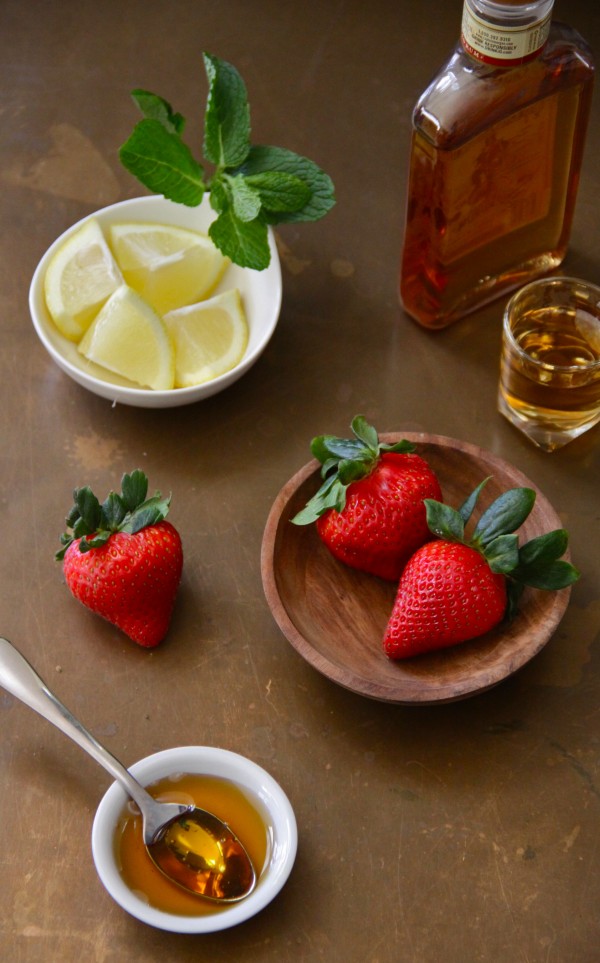 Okay, before I go off into another I-can't-wait-another-single-minute-for-summer-temperatures tangent, I need to talk to you about this spring mojito. I realize that if I clicked my heels three times every time I wished a season would quickly pass, I wouldn't full appreciate what each has to offer. So, I figured that why not wet the palate with a fun, springtime mojito that will keep spring from getting it's feelings hurt, but will get you pumped for hot town.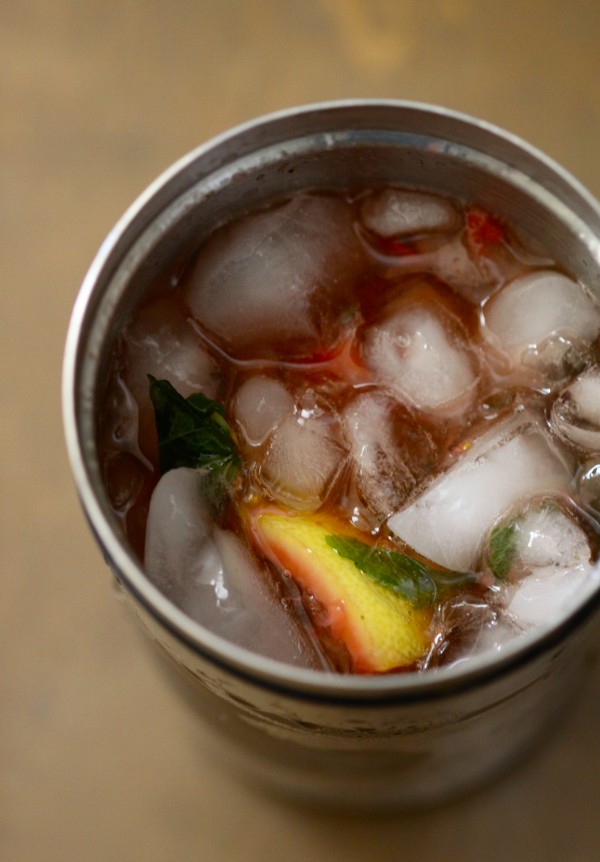 I am a huge fan of the traditional mojito – mint, lime with a little simple syrup, and rum. Hello, heaven. One of favorite restaurants in Denver, Cuba Cuba, serves up a brilliant mojito. But, y'all know that I like to mix things up on CGM. I thought it would be fun to use more fresh fruits since they are popping up everywhere! Strawberries in particular are looking pretty darn sweet if you ask me.
So, I decided to mix the strawberries with a few lemon wedges, lemon juice, agave nectar, and of course, rum and mint. Friends, what you have is a spring explosion. This drink would be perfect for brunches, bridal showers, or just rendezvous on your front porch while watching the sunset. If this drink doesn't bring May flowers, I don't know what will.
Cheers to Spring!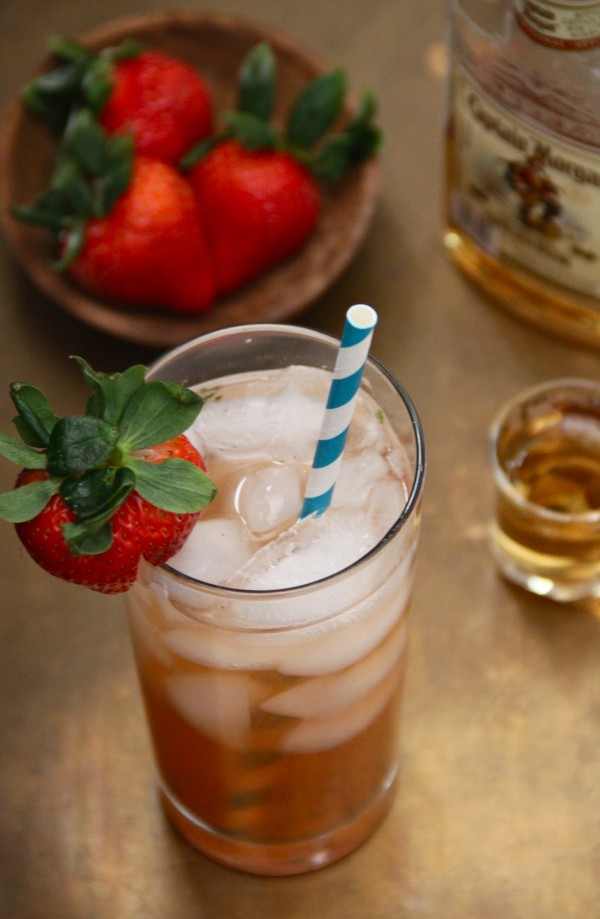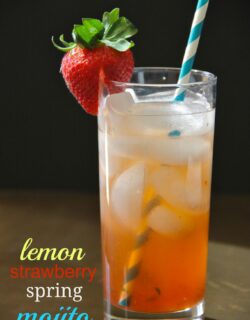 Lemon and Strawberry Spring Mojito
Ingredients:
4 lemon wedges
12 mint leaves, plus more for garnish
2 strawberries, halved, plus more for garnish
4 ounces of your favorite rum
1.5 ounces fresh lemon juice
1 ounce agave nectar
Ice cubes
Directions:
Place lemon wedges, strawberries, and mint leaves in the bottom of a cocktail shaker. Muddle away for a few moments. Then add the ice cubes, rum, lemon juice, and agave nectar. Shake it up!! Fill a tall glass with ice cubes and pour strained mixture into glass. Garnish with strawberry, more mint leaves, and a super cute straw!
recipe from Food and Wine Magazine
All images and text ©