orange sesame pork noodle bowl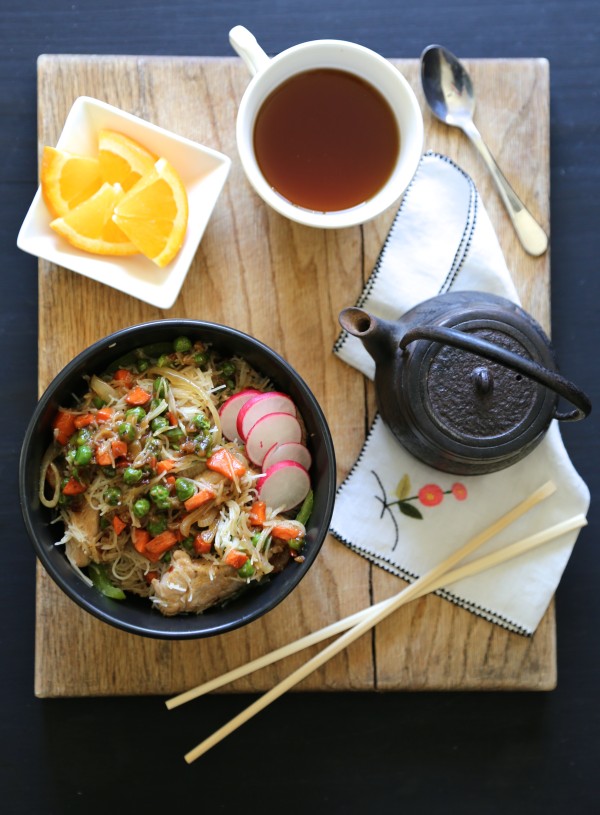 Sooooooo…..have you guys seen this?
Oh, oh, oh. It's the coolest thing to hit the app world since Shazam (which I still think is the greatest app ever even if it is so 2007). Call me easily amused, but when my friend Listy, told me about this crazy app, I almost peed my pants with excitement.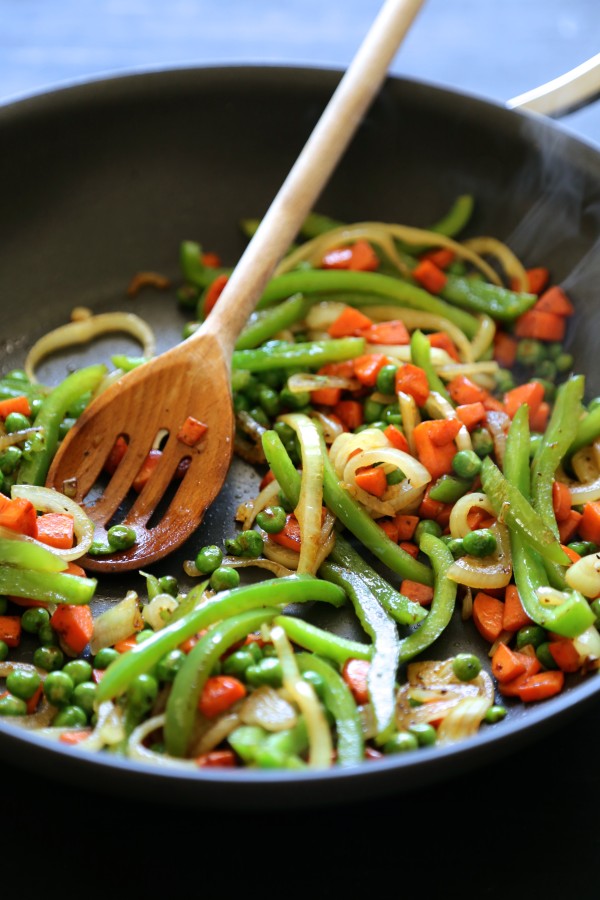 Right. I should probably tell you the name. The app is called Pop Key and is a collection of animated gif's based on your mood and conversation. The app is set up the same way as your emoji, but instead of texting someone a picture of clapping hands, you can text them a picture of this…..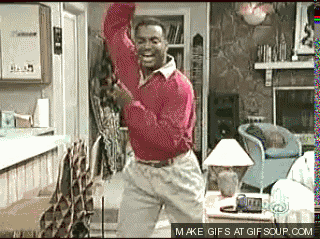 Genius, right?
Now that I have totally blown your mind. Wait, you're still here, right? How about we talk about this sassy orange sesame pork noodle bowl? Anytime I hear the word noodle, I automatically think of that scene in Patch Adams where the old lady wants to swim in a pool full of noodles. Honestly, I think she is onto something.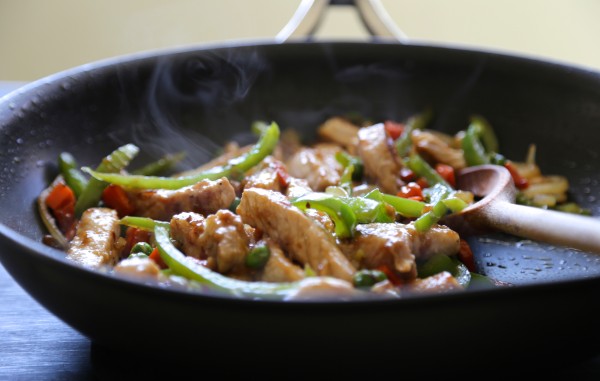 Although you could possibly dive into, and swim around in these noodles, I highly recommend you give them a taste first. Sauteed carrots, onions, peas mixed together with soy sauce, orange juice, toasted sesame oil(!!), and pork makes this meal a go-to during week when you don't want to stand in line at your local ramen place for two hours. How do people wait that long? I'd get HANGRY!
So, for your homework tonight, download Pop Key and text me how you are feeling while eating some noodles.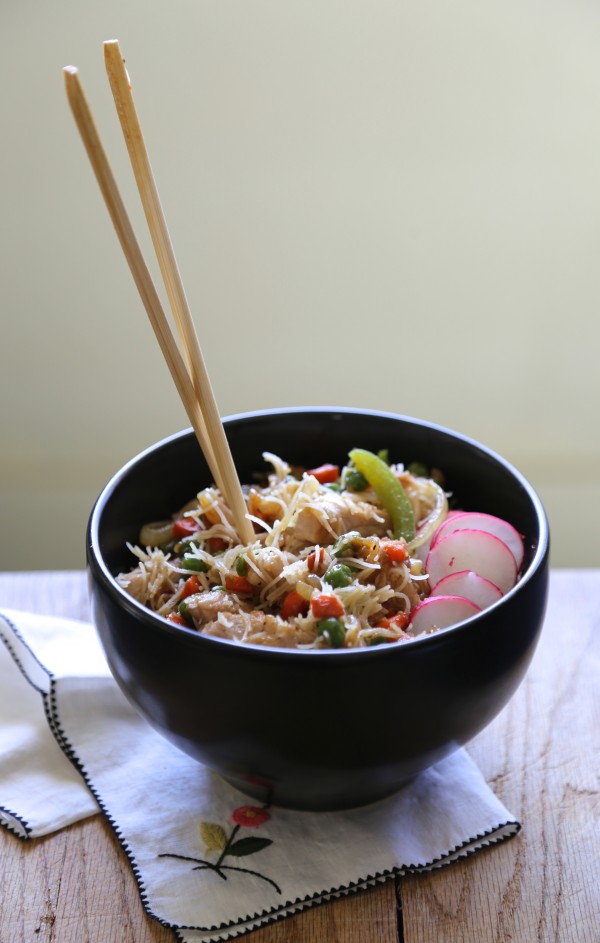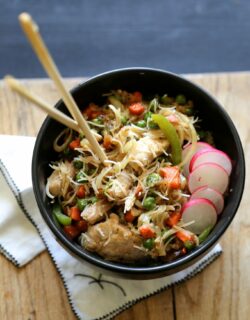 Orange Sesame Pork Noodle Bowl
Ingredients:
2 tablespoons orange juice
1 1/2 tablespoons oyster sauce
1/4 teaspoon red pepper flakes
1 tablespoon sesame oil
2 teaspoons soy sauce
1 tablespoon cornstarch
1/4 teaspoon black pepper
1.5 lbs pork cubes
2 tablespoons olive oil
1 package of rice noodles
1 large carrot, diced
1 yellow onion, diced
1 cup peas
radish slices, garnish
salt and pepper to taste
Directions:
Fill a large bowl with cold water, add the rice noodles to soak for at least 15 minutes. Once the rice noodles have fluffed, drain, and fill a large stock pot with water and bring to a boil. Add the rice noodles and cook for about 5 to 7 minutes. Drain again and set aside.
In a large bowl, combine the first seven ingredients. Add the pork, toss, and set aside. Meanwhile, heat a large skillet to medium high heat and add the olive oil. Next, add the carrot, onion, and peas to the skillet. Saute until the veggies have soften. Then add the pork with all the liquid. Saute for another five minutes until brown. Add the reserved rice noodles to the pan and toss to combine. Turn off the heat. Divide between bowls and garnish with radish slices.
adapted from Cooking Light Magazine
All images and text ©