Roasted Strawberry & Rosé Margarita with Coconut Whipped Cream
Roasted Strawberry & Rosé Margarita with Coconut Whipped Cream is a refreshing cocktail that is good until the very last drop! Roasted strawberries, rosé, lime juice blended into a perfect margarita and then topped with a coconut whipped cream. This is your new summer cocktail!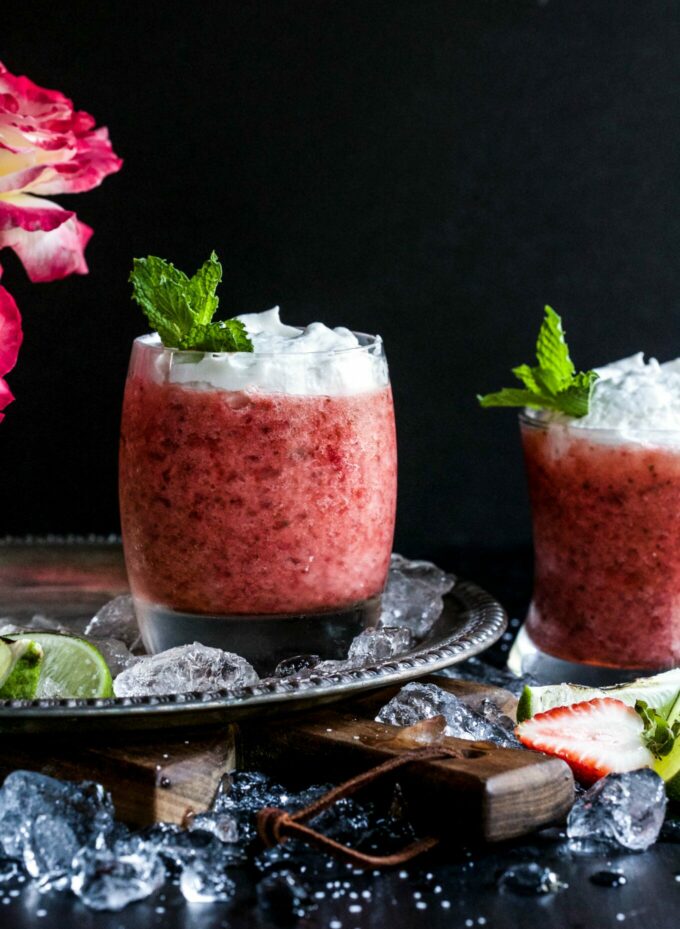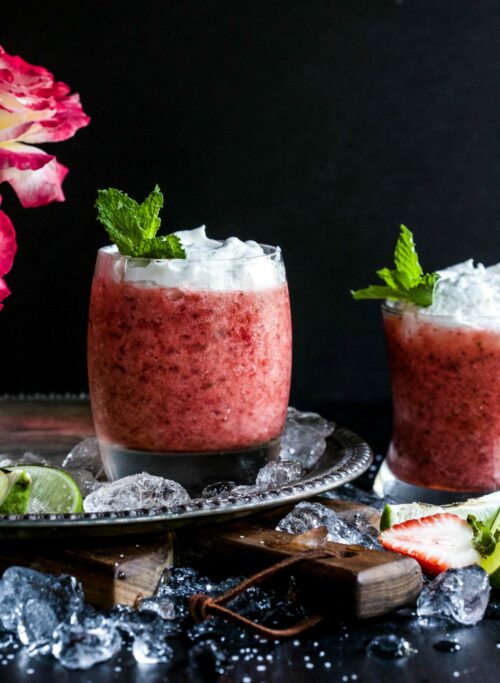 Howdy, friends!
We are officially back after spending a glorious week in Nantucket. I wasn't exactly sure what to expect from the island, but let's just say she did not disappoint.
Not only did we get to celebrate the nuptials of our good friends Aaron and Shannon, we also got to have a semi-mini vacation that included – marinating on the beach, riding mopeds, sipping frozen sangria, and exploring lighthouses! Nantucket was so charming and the weather was spot on that I definitely see us going back there again soon!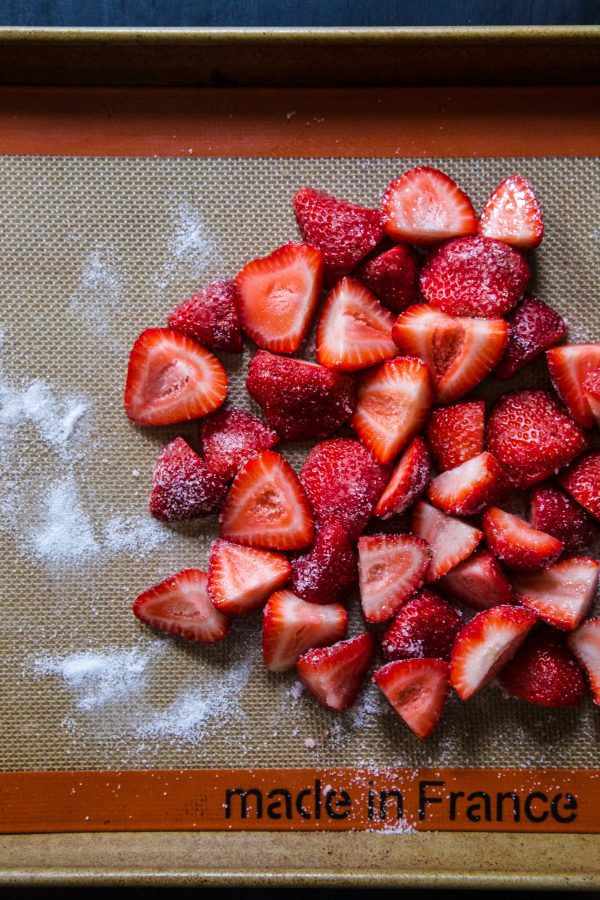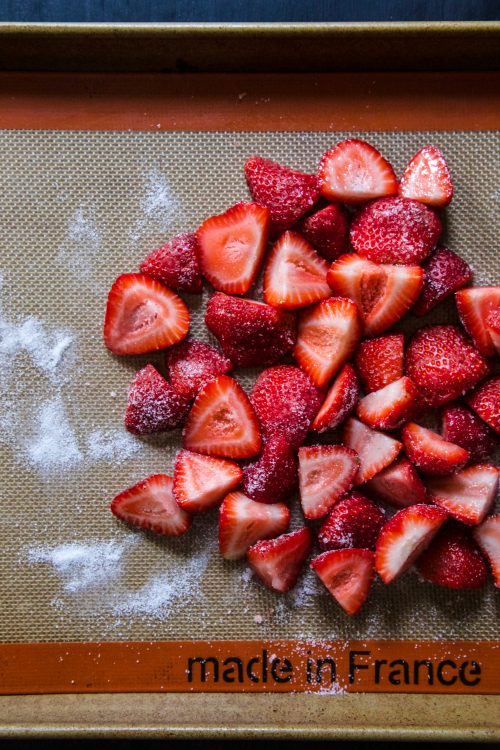 But like I've mentioned before June is our crazy travel month and thankfully our next excursion is only two and half hours away. We are headed to Steamboat Springs for a week this Friday. I can't wait to breathe in some fresh mountain air and escape this current heat we are experiencing here in Denver. Es no bueno!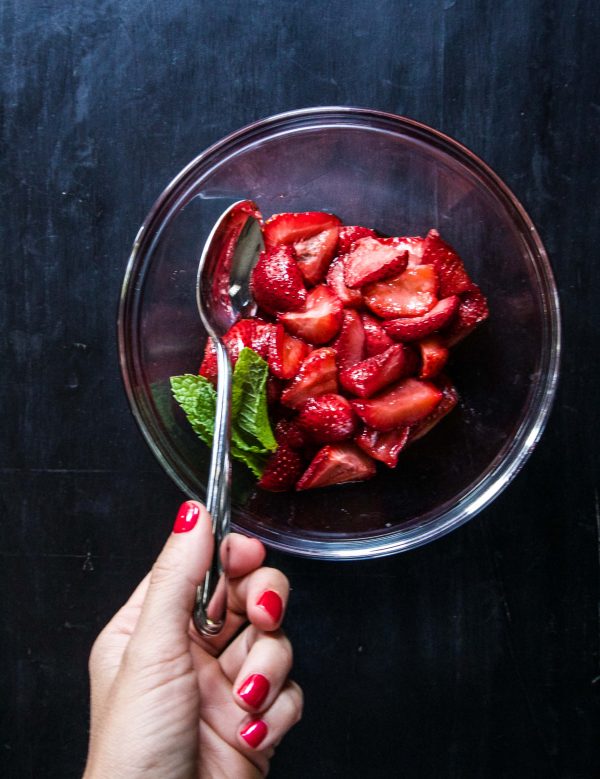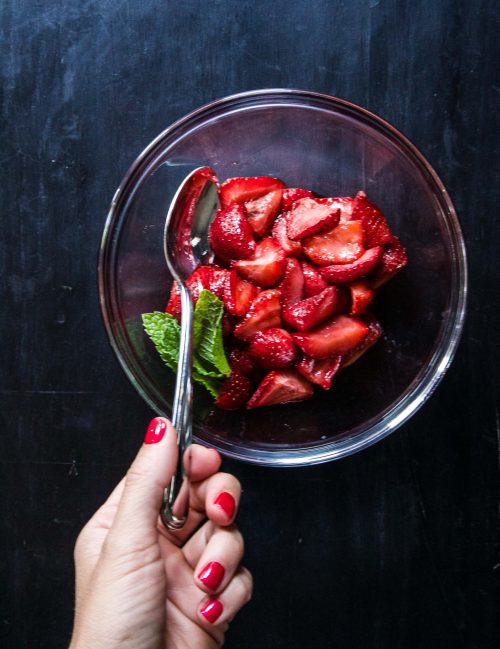 Even though it's HOT my plan is to whip up a few of these Roasted Strawberry and Rosé Margaritas with Coconut Whipped Cream over the holiday weekend. This was my first time roasting strawberries. Can you believe that? I guess better late than never because I am hooked.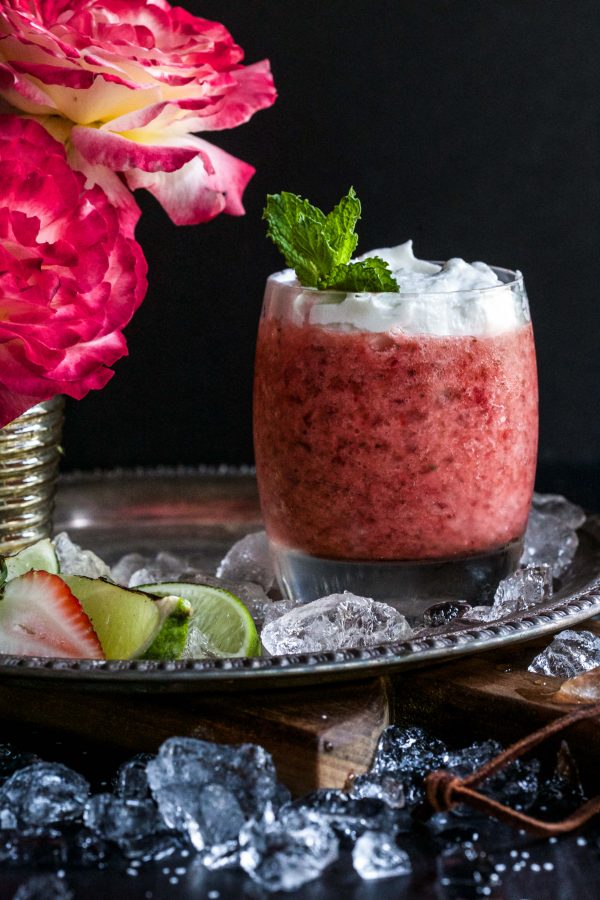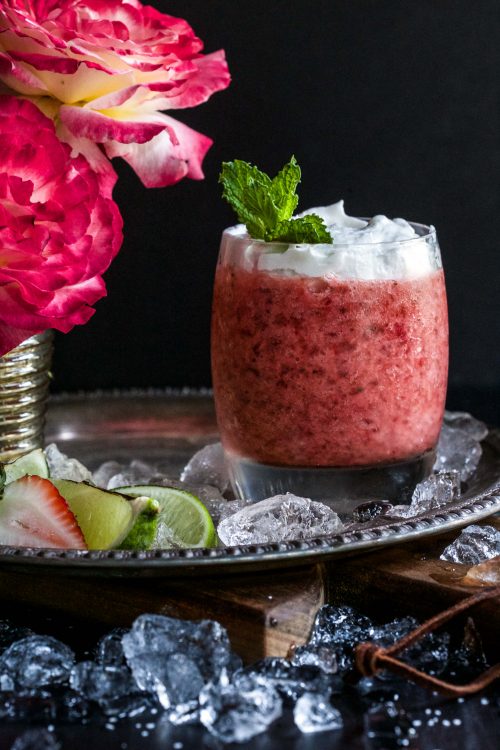 The roasted strawberries provide a luxurious base along with my favorite summer sipping wine, rosé. Between these two the sweltering heat doesn't stand a chance. Add in a splash of lime, ice, and give this pulse in the blender and you will have a 11/10 cocktail ready lickety split. Just don't forget the coconut whipped cream!
Alright, off to do laundry and repack. On second thought, will someone just pass me a marg? K. Thanks!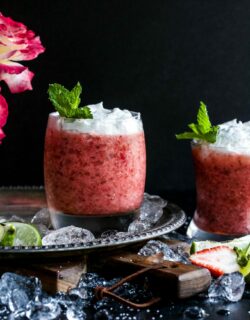 Roasted Strawberry & Rosé Margarita with Coconut Whipped Cream
Ingredients:
2 lbs fresh strawberries, hulled and halved
2 tbsp granulated sugar
1/4 tsp kosher salt
6 cups of ice
1 cup tequila
1/3 cup rosé
2/3 cup fresh lime juice
1/3 cup fresh mint leaves + more for garnish
3 tbsp honey
Coconut whipped cream, for garnish
Directions:
Preheat an oven to 375 degrees. Line a baking sheet with foil and spray with non-stick cooking spray. In a large bowl add the strawberry halves, sugar, and salt. Toss to combine and then place the strawberries on the baking sheet into an even layer. Bake the strawberries for about 25 minutes or until roasted. Remove the strawberries from the oven and let cool slightly.
Once the strawberries are cool, add them to a blender or food processor. Next, add the ice, tequila, rosé, lime juice, fresh mint leaves, and honey. Process everything together on ice until creamy. Pour the mixture into serving glasses. I was able to get about 4 to 6 depending on your glass size.
Take each glass and dollop some of the coconut whipped cream on top and garnish with more fresh mint leaves! Slurp away!
inspired by Cooking Light Magazine
All images and text ©