salmon crostini with fava bean ragout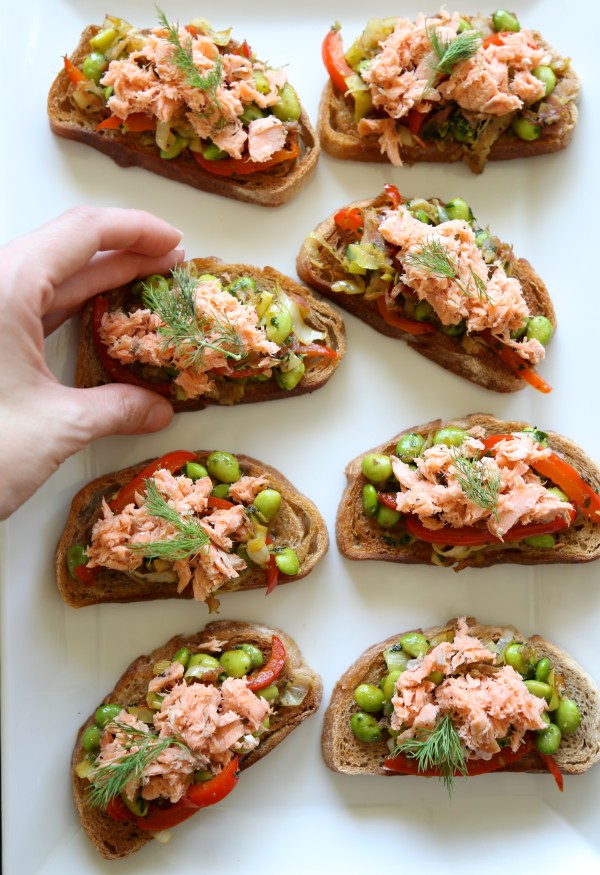 Today is opening day for the Rockies!
Raise your mitt if you are going?
In the eight years since I have lived in the Mile High City, I have never attend opening day. Not once. Is that bad? I kind of feel like it's bad. You would tell me, right? RIGHT? RIGHHHHHT?!!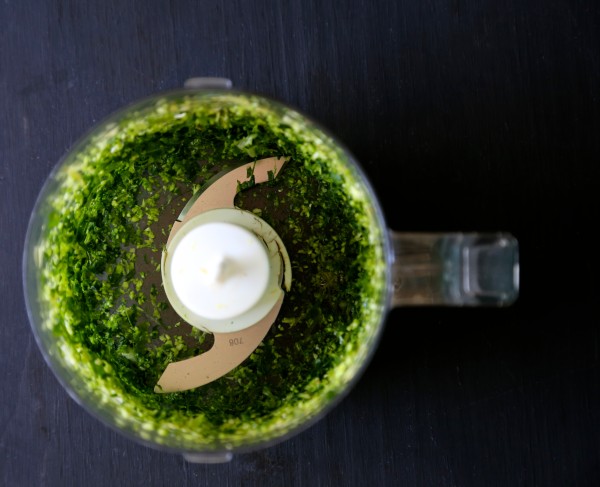 I should have at least attempted to go, but something always burps up. Or it could be that tickets in the rock pile which are normally 50 cents go for $1,498 just for opening day. Trying to justify spending that kind of scrilla is hard when I could be biking around downtown with the village on cruisers checking on the game at different pubs. I'll take the latter, pa-lease.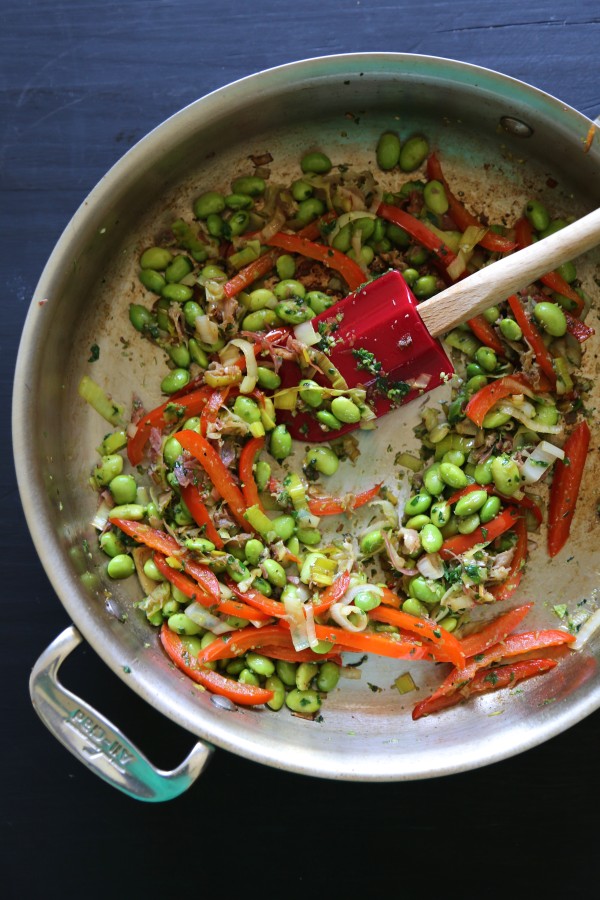 Now, you may be thinking, what on earth does this have to do with salmon crostini? Not a darn tooting thing. What? Baked salmon on top of crispy bread and a fava bean ragout doesn't scream baseball to you? It reminds me of that scene in the movie Big Daddy where the deliver guy says to Adam Sandler, "What? You are more comfortable with tuna and meatball?"
Even thought this isn't entirely game day food material, I like to think of it as a go-to in spring appetizers. Pour a glass of champagne, plant your tookus in the park for a picnic and dive into these crostini's. I'm telling you, they are a home run.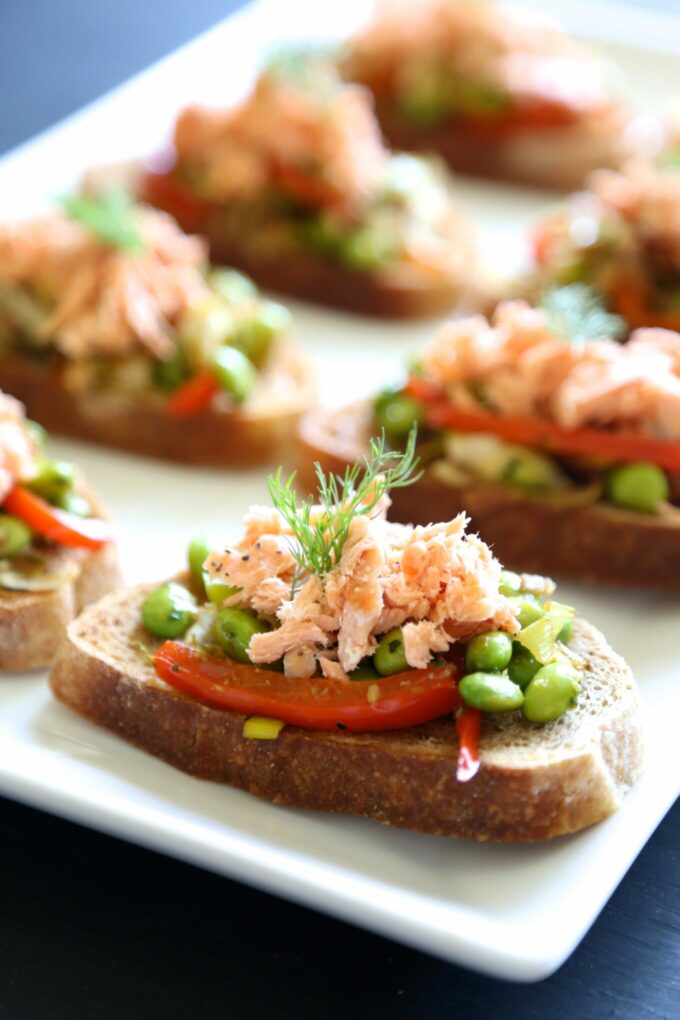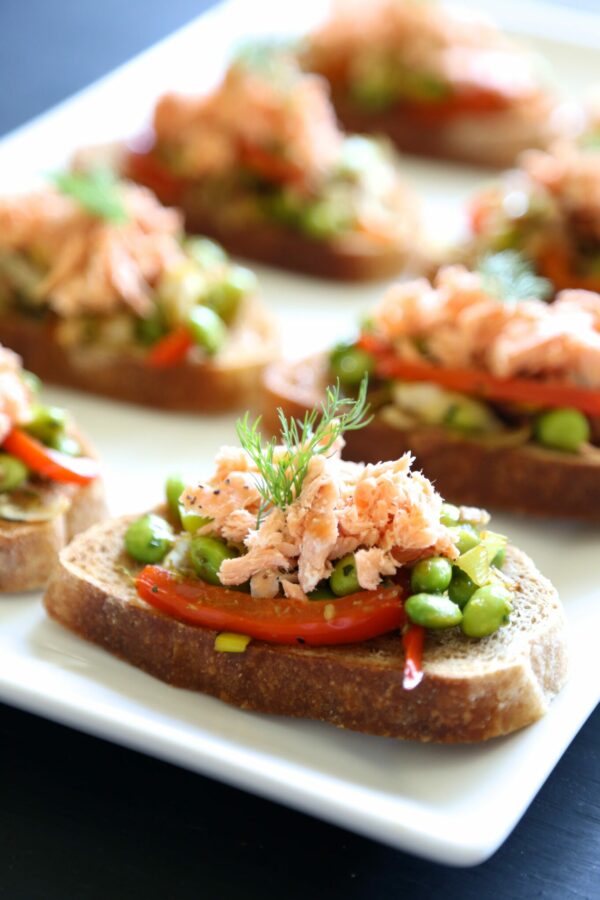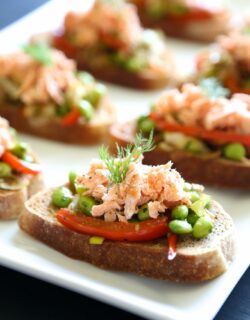 Salmon Crostini with Fava Bean Ragout
Ingredients:
for the salmon:
1 6oz piece salmon fillet
1 tablespoon olive oil
12 crostini
Fresh dill, garnish
salt and pepper to taste
for the fava bean ragout:
2 cups fava beans, peeled and blanched
1 leek, cleaned, julienned
1 red pepper, julienned
1/3 cup pancetta, diced
1 lemon zested
1/4 parsley
3 garlic cloves
salt and pepper to taste
Directions:
for the salmon:
Preheat oven to 400 degrees. Spray a baking sheet with non-stick cooking spray. Place salmon on baking sheeting. Drizzle top with olive oil and s&p. Bake for about 12 to 13 minutes. Remove from oven and set aside. Once slightly cooled, take two forks and shred the salmon lightly.
To serve: place crostini on a serving plate. Top each crostini with about a tablespoon of the ragout. Next, top the ragout with some of the salmon and garnish with dill. Serve immediately.
for the fava bean ragout:
In a skillet preheated to medium-high heat, add the pancetta. Cook until slightly crispy about 5 minutes. Add leek and red pepper; continue to cook until softened another three minutes. Next, add the fava beans with a little s&p. Stir to combine if you need to add olive oil to keep the veggies from sticking you can do that now. In a food processor, combine lemon, parsley, garlic cloves, and s&p. Pulse until smooth. Add the parsley mixture to the fava beans; gently stir and remove from heat.
recipe adapted from Cook Street
All images and text ©