chocolate tres leches pull-apart pizza bread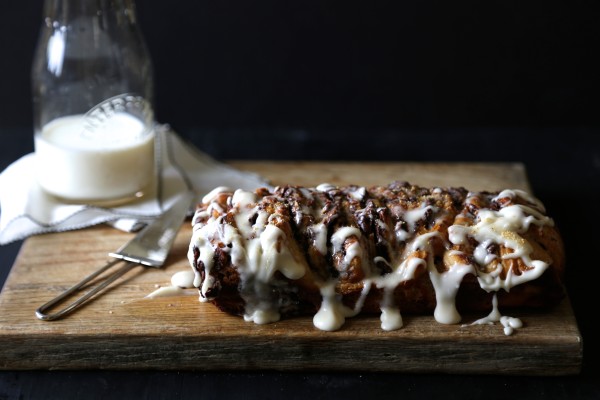 Dessert pizzzza.
As in, a pizza that you eat for dessert.
Is there anything better?
Wait. Dessert pizza served to me on a deserted island by the extraordinary, mega hot Chris Hemsworth shirtless. Now, that would be an 11/10 situation. Can we just stay in this visual for a moment? Ahhhhhh…………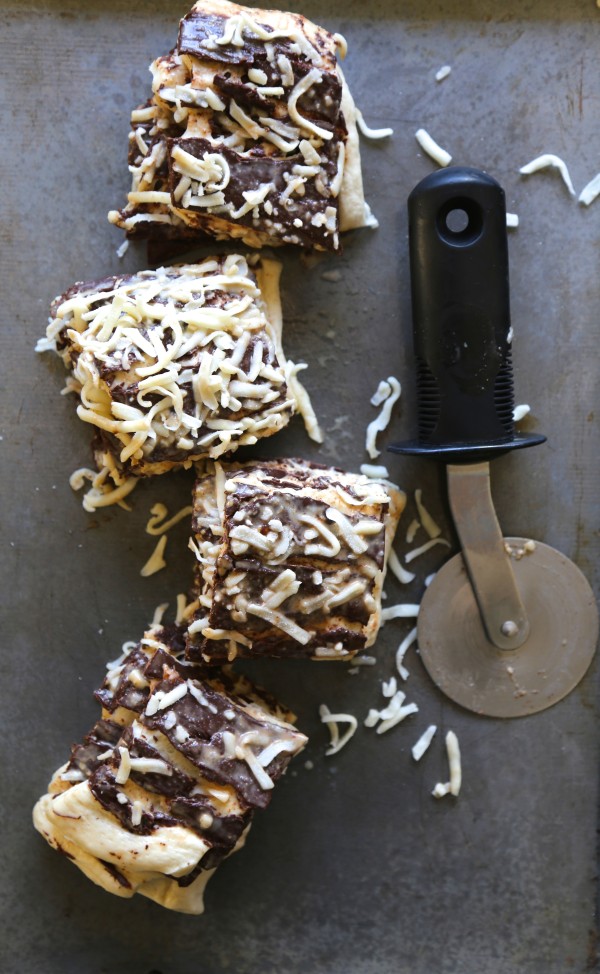 Growing up, I used to eat dessert pizza all the time. We had this local pizza joint in our hometown called Big Cheese Pizza that served up this incredible chocolate chip breadstick pizza. Warm, golden crust bread topped with melted chocolate. Just thinking about it makes my inner PHAT kid drool.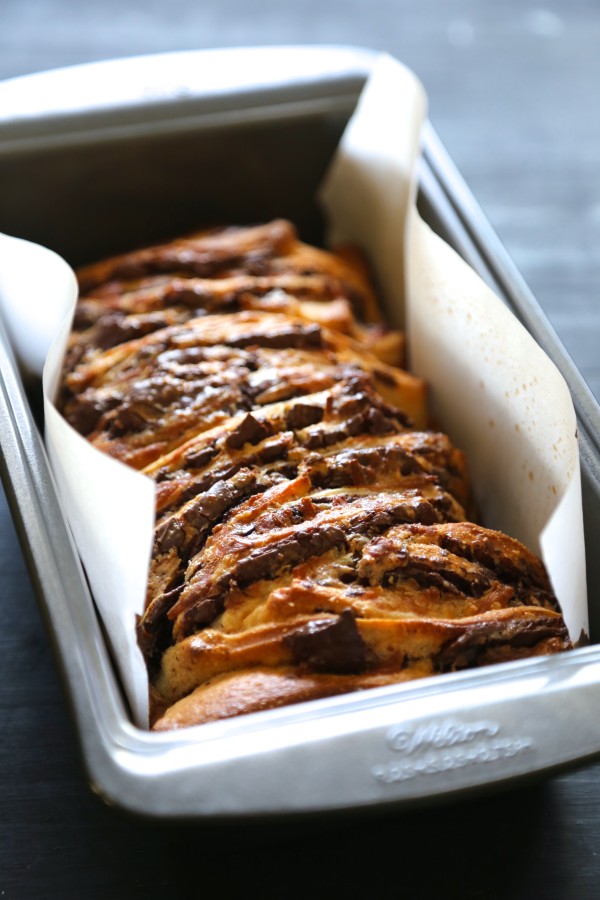 Once Easter concluded my stomach and mind immediately began thinking about Cinco de Mayo food. As a food blogger, I must say, it's one of my favorite food holidays. Anyways, with dessert pizza images dancing in my head, I thought why not a tres leches pizza? I know it sounds a little bonkers, but it flipping works. The melted chocolate, layer of tres leches, and a sprinkle of cheese. This pizza deserves some major fist pumping!
Now, if only I could get Chris Hemsworth to pull apart the bread for me.
A girl can dream.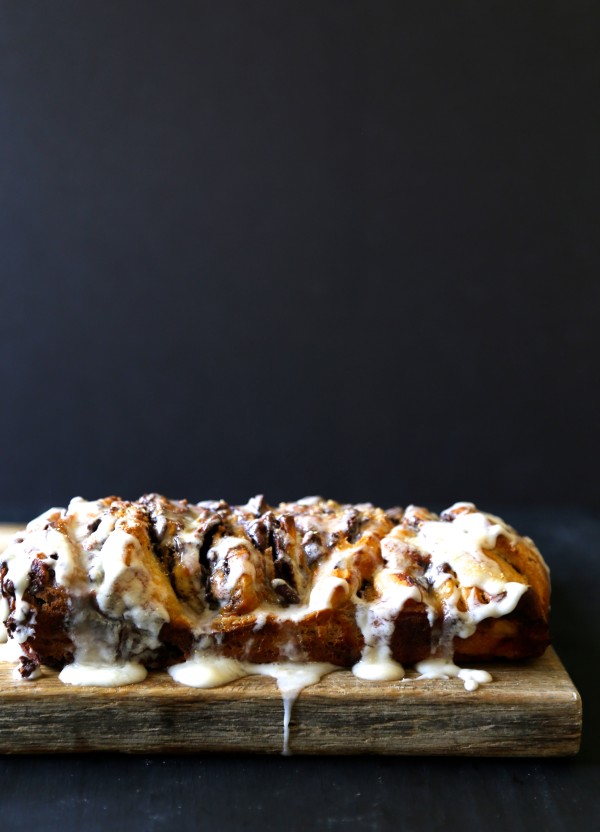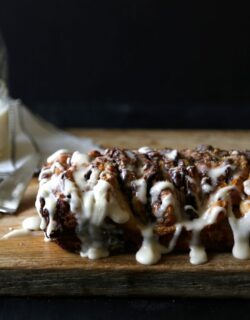 Chocolate Tres Leches Pull-Apart Pizza Bread
Ingredients:
for the pizza:
1 package store bought or homemade pizza dough
1 cup semi-sweet chocolate chips, melted
1/3 cup evaporated milk
1/3 cup sweetened condensed milk
2 tablespoons heavy cream
2 tablespoons crushed fine graham crackers
splash of rum
1/3 cup mozzarella, shredded
for the glaze:
3 tablespoons milk
2 cups confectioners sugar
1 teaspoon vanilla extract
splash of rum
Directions:
for the pizza:
Preheat oven to 350 degrees.
Spray a large loaf pan with non-stick cooking spray. You'll want to place some parchment paper in the loaf pan that over hangs by two inches so it's easier to pull out the bread. Take the dough and roll out into a 12 x 20 inch rectangle. Pour the melted chocolate all over the pizza. In a large bowl, combine milk, condensed milk, cream, and graham crackers. Spoon the milk mixture over the melted chocolate. You will not use all of the milk mixture. If it runs off the chocolate a little that's okay. Sprinkle the top with the mozzarella.
Cut the rectangle into 5 equal sized strips. Put the strips on top of each other and cut into five or six stacks. Place stacks against each other in the loaf pan. Bake for 30 minutes and then pour butter over the top. Bake for another 30 minutes. Remove from oven and then pour icing over the top before serving.
for the glaze:
In a large bowl, whisk all the ingredients.
All images and text ©