Smoked Apple Walnut Macaroni and Cheese
**This post is sponsored by Harry & David. As always, all opinions expressed are 100% my own.**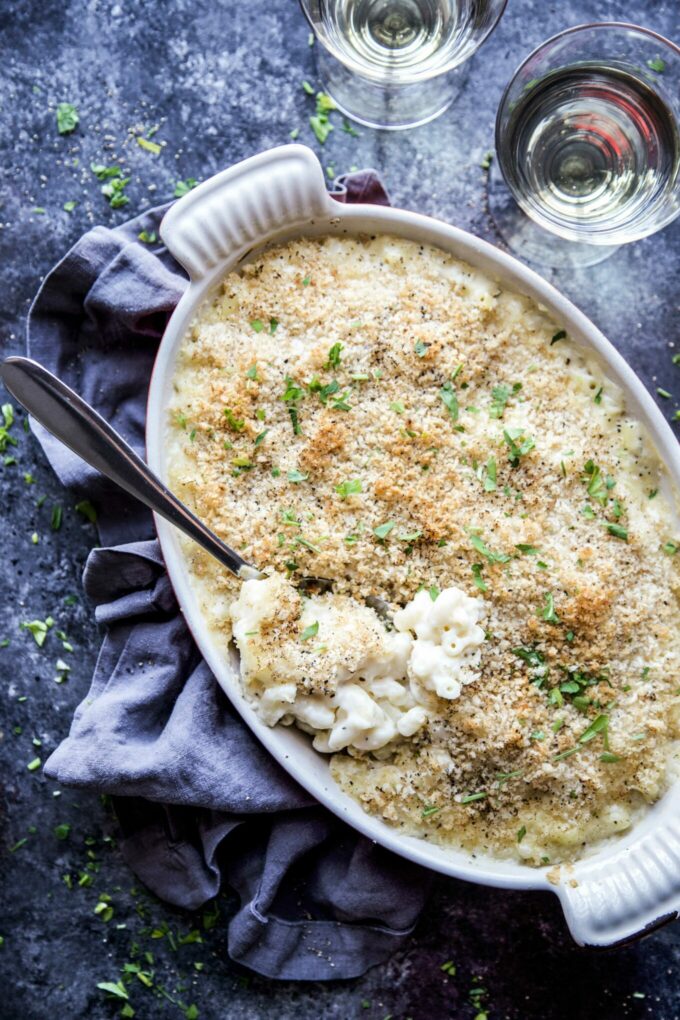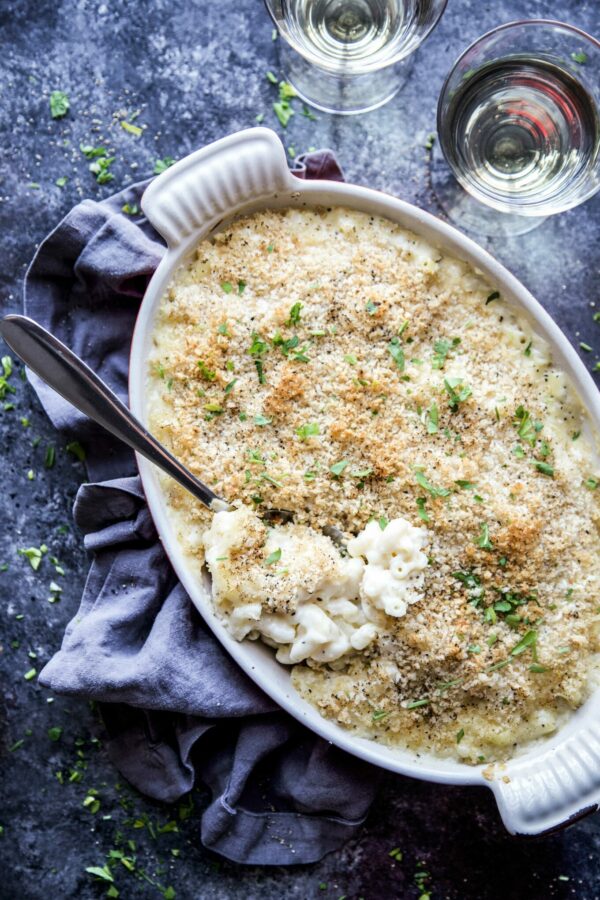 Comfort food.
This time of year I can't get enough. Whether it's a bowl full of warm chicken noodle soup, a pot of braised beef stew, or my personal favorite, homemade macaroni and cheese. Just go ahead and pass me seconds!
Well, with the holidays approaching, I know we are all looking for easy, make-at-home meals that are simple to make, but still gourmet. That's why y'all have to try this Smoked Apple Walnut Macaroni and Cheese.
What makes this Smoked Apple Walnut Macaroni and Cheese gourmet?
So glad you asked! My good friends over at Harry & David reign supreme when it comes to gourmet cheeses. Their collection of artisan cheeses range from classic gouda and cheddars to Beehive Cheeses that are infused with bourbon, espresso, or for today's recipe smoked with apples and walnuts.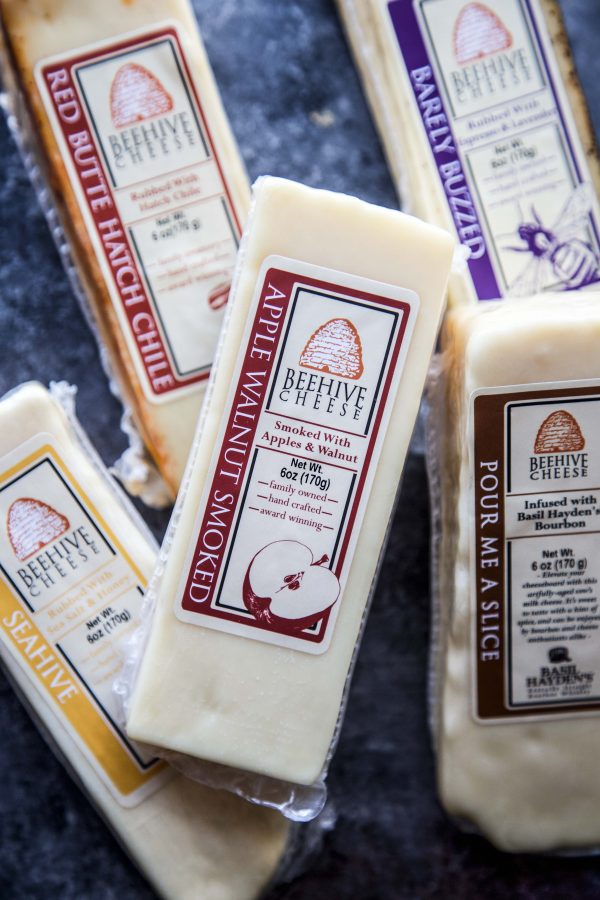 Besides the gourmet Beehive Smoked Apple Walnut Cheese, what else is in this recipe?
All it takes to make this macaroni and cheese are a few pantry staples. You'll need:
– Elbow macaroni
– Flour
– Unsalted butter
– Cheddar cheese (*extra bite from the cheddar pairs well with the apples and walnuts)
– Whole milk
– Panko breadcrumbs
– Pinch of cayenne
Can I make this Gluten Free?
You bet! Simply substitute the all-purpose flour for gluten free flour or almond flour. They even make gluten free panko breadcrumbs which is amazing!
Also, feel free to use whatever kind of pasta on hand. Lentil pasta would be delicious if you wanted more of a plant based option!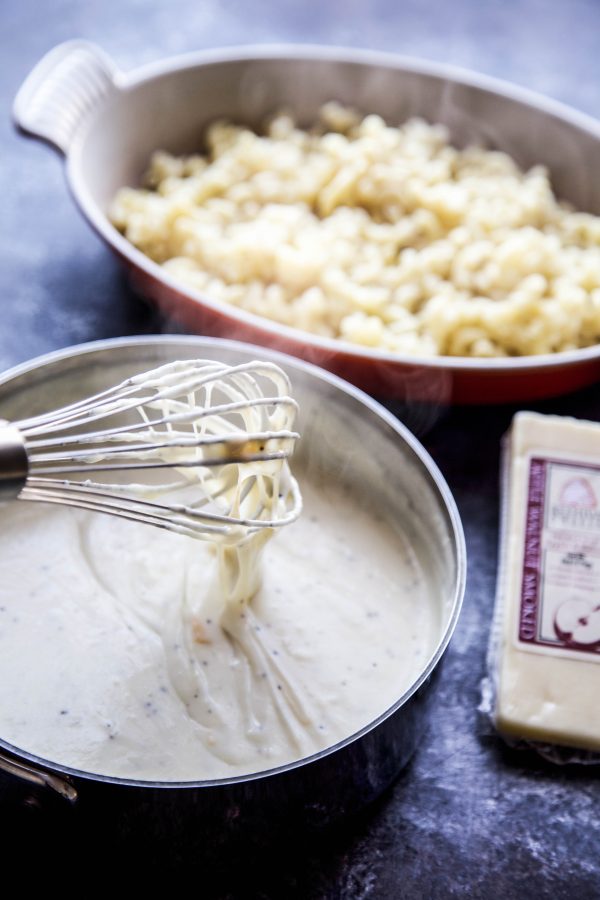 Stovetop vs Oven
You can certainly make this version on the stovetop minus the breadcrumb topping. You'll make the recipe up to the point of where you stir everything together and just serve. BUT! I highly recommend tossing this bad boy into the oven with the panko topping. It gives the macaroni and cheese this crunchy, golden taste that will knock your socks off!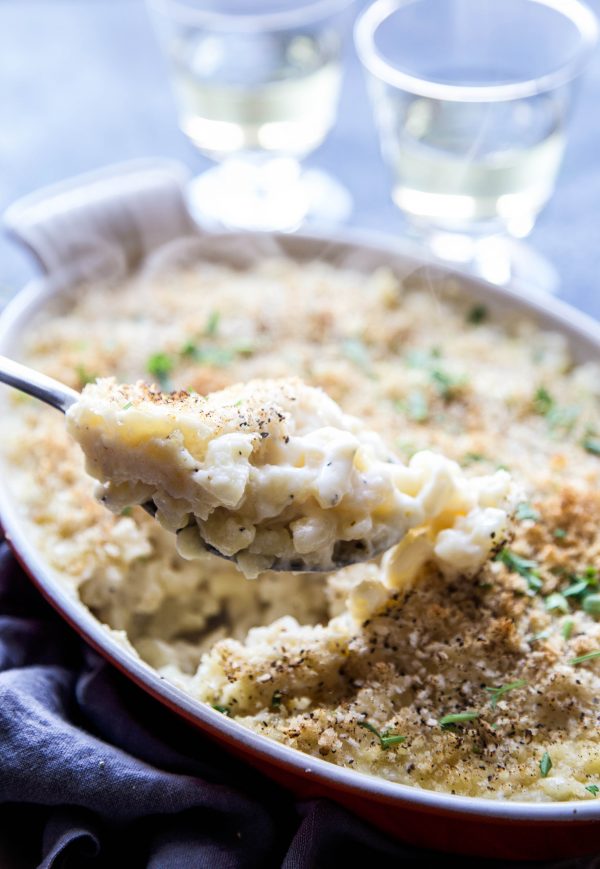 Harry and David Gourmet Cheeses
The best part about incorporating and using Harry & David gourmet cheeses is that by having their cheese within arm's reach means you can be fancy and gourmet all year round. Need a little inspiration? Charcuterie and Harry & David are always an option. So many delightful, tasty and gourmet options! I mean, how gorgeous would it be to celebrate the holidays with a few friends over this gorgeous spread.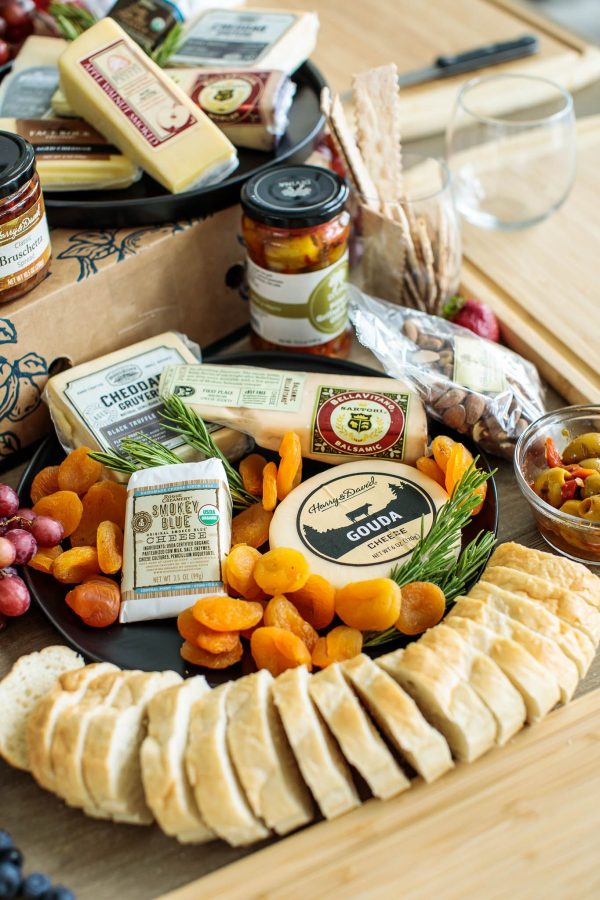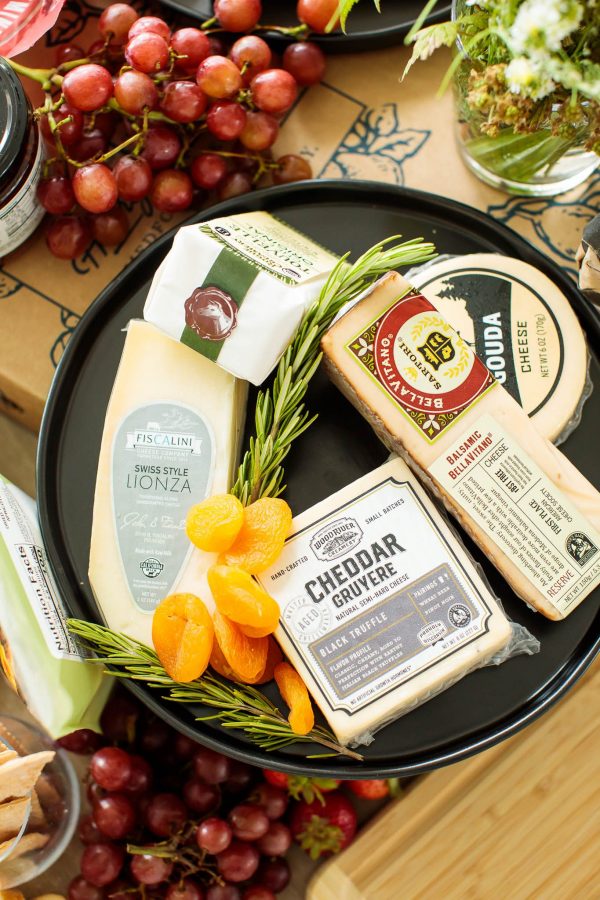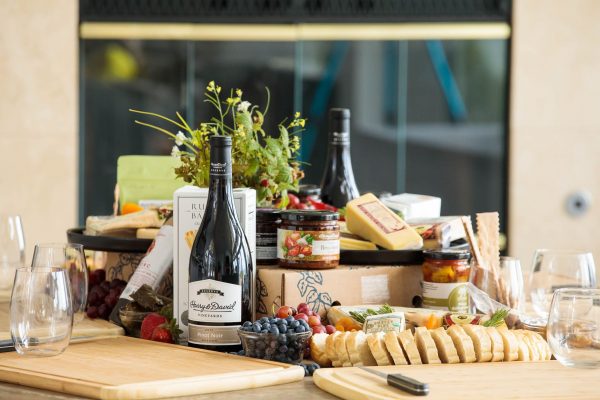 Just don't forget a big helping of the Smoked Apple Walnut Macaroni and Cheese!
For more information about Harry & David make sure to check out their website: www.harryanddavid.com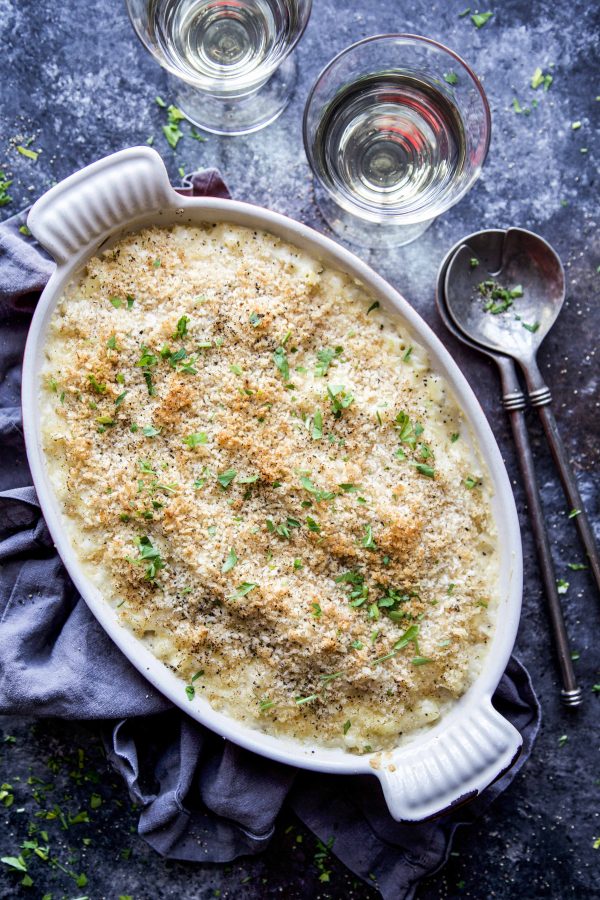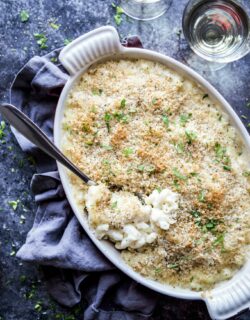 Smoked Apple Walnut Macaroni and Cheese!
Ingredients:
1/2 lb elbow macaroni
5 tbsp unsalted butter, divided
4 tbsp all-purpose flour
2 1/4 cups whole milk
1 cup shredded Beehive Smoked Apple & Walnut Cheese
3/4 cups shredded mild cheddar cheese
3/4 cup panko
1 tsp ground cayenne
salt and pepper to taste
Directions:
Preheat your oven to 400 degrees. Spray a 9X13 baking dish with non-stick cooking spray. Set aside.
Bring a large pot of water to a boil. Cook the pasta according to the package directions. Drain it and pour the pasta into the prepared baking dish.
Next, preheat a medium saucepan to medium heat. Melt 4 tbsp butter. Add the flour and begin to whisk for about a minute. Gradually pour in the milk and continue to whisk until thickened about four to five minutes.
Once thickened add the cheeses and turn off the heat. Continue to whisk until the cheese sauce is smooth. Pour the cheese sauce over the pasta. Gently stir to combine.
Melt remaining one tbsp butter in the microwave. Add it to a bowl with panko and cayenne. Stir to combine Place the panko mixture on top of the pasta and bake for about 15 to 20 minutes or until golden brown. Serve and enjoy!
All images and text ©