solitude mountain resort: hidden ski destination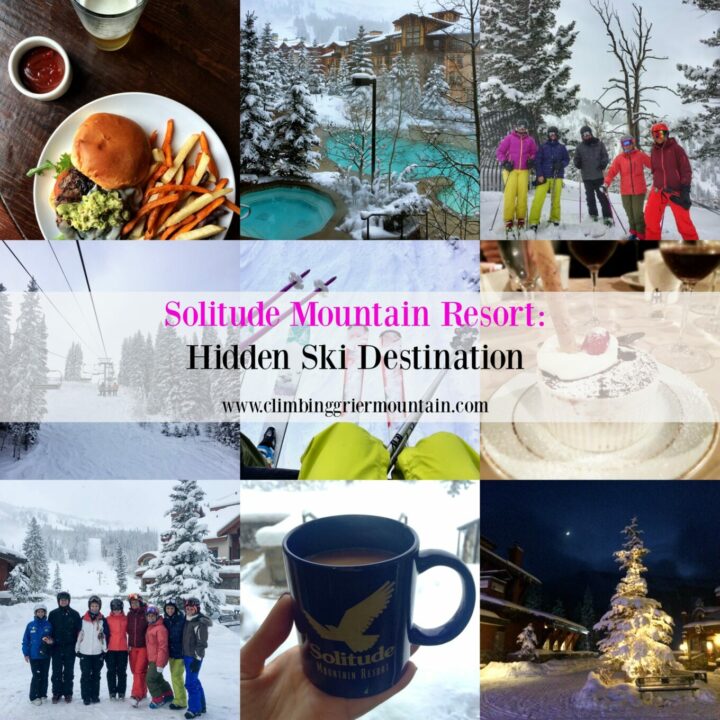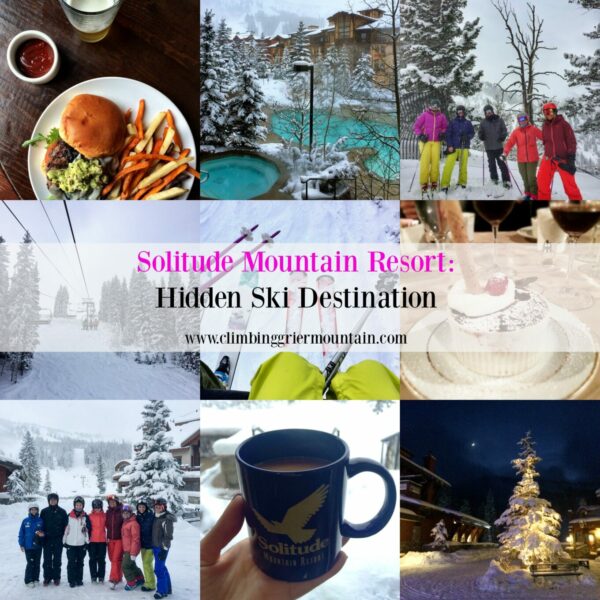 A girl can never have enough options.
Whether it's a closet full of shoes, yoga pants, nail polish colors, ski boots, ski's, or places to ski, options are always a good thing.
Living in Colorado, I enjoy hundreds of options when it comes to ski resorts. Breckenridge or Keystone? Vail or Beaver Creek? All of these mountains have their perks, but sometimes, you need to go shopping. As in – resort shopping. You know, break from the norm and find the next best mountain, which happens to be right next door.
A month ago, I had a chance to head west again to Utah to ski Deer Valley Resort, and its new sister resort, Solitude Mountain Resort. I had no idea what to expect with this "local's approved" mountain. To my delight, what I found was a diamond in the rough thanks to the Deer Valley touch.
If you've never been to Solitude, let me introduce you to your new best friend.
Solitude Mountain Resort, nestled in Big Cottonwood Canyon, is located just thirty minutes west of Salt Lake City. The mountain is a local legend in Utah, where the atmosphere is casual and also boasts the best snow. With over 77 runs, 1,200 acres of skiing, and some of the best bowl skiing around in Honeycomb Canyon, there is something for everyone at this laid- back resort.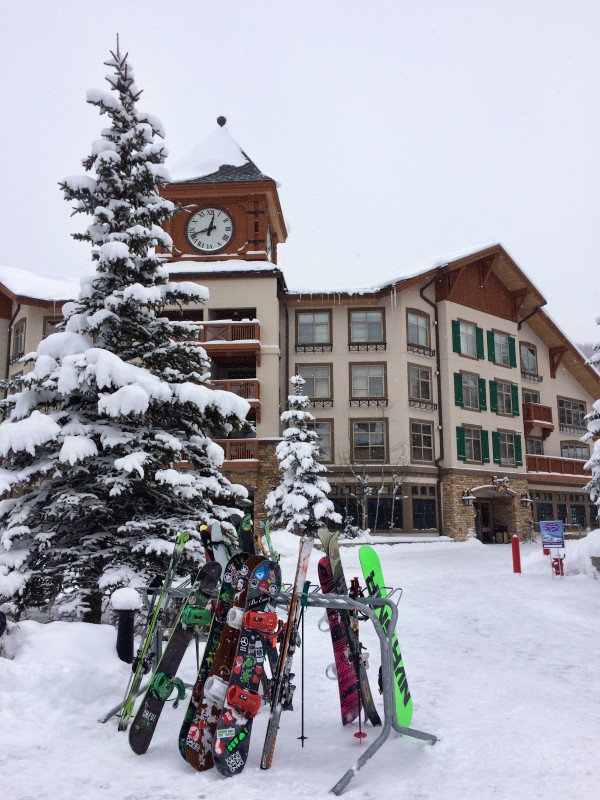 A gaggle of us food bloggers (Heidi, Monique, Becky, Erin, Dara, Barbara) arrived at the village of Solitude, which is small, quaint, but comfortable. It's not a long way from The Thirsty Squirrel, where a pre-ski is a must to your condo at Powderhorn Loge or hotel room at The Inn at Solitude.
My sleeping establishment for the night was at the Powderhorn Lodge. Within walking access to the lifts, comfy beds, and heated pools, I was in ski heaven.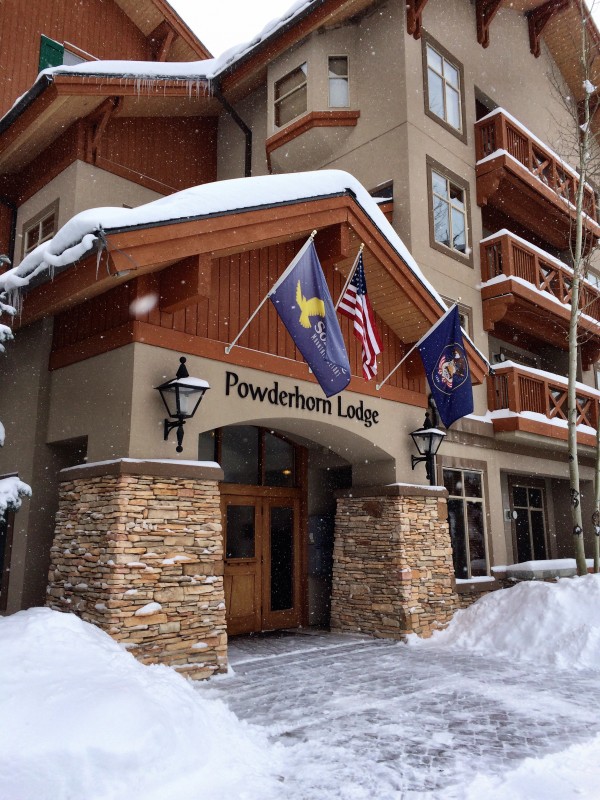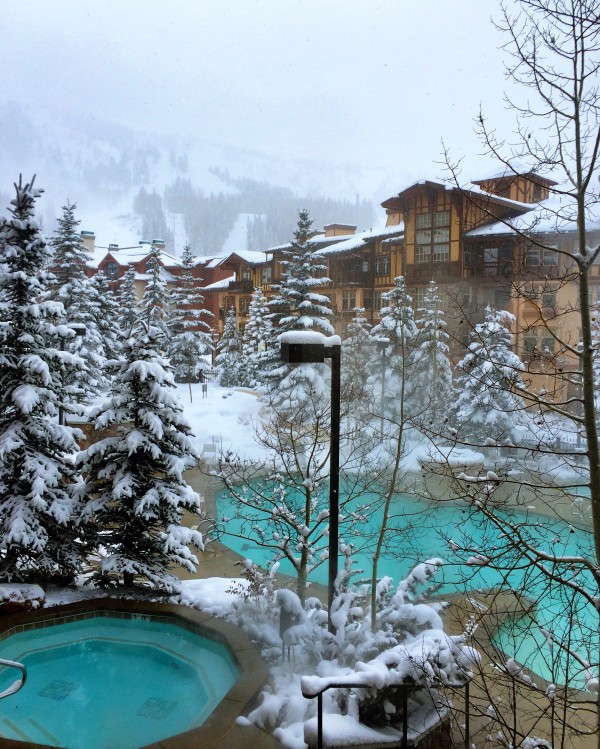 Dinner that evening was located at a yurt less than a half-mile from the village. We were outfitted with snowshoes thanks to Solitude Snow Sports Academy who also let us demo skis the following day. As we geared up and headed to the yurt, we were met with beautiful falling snow and a crescent moon!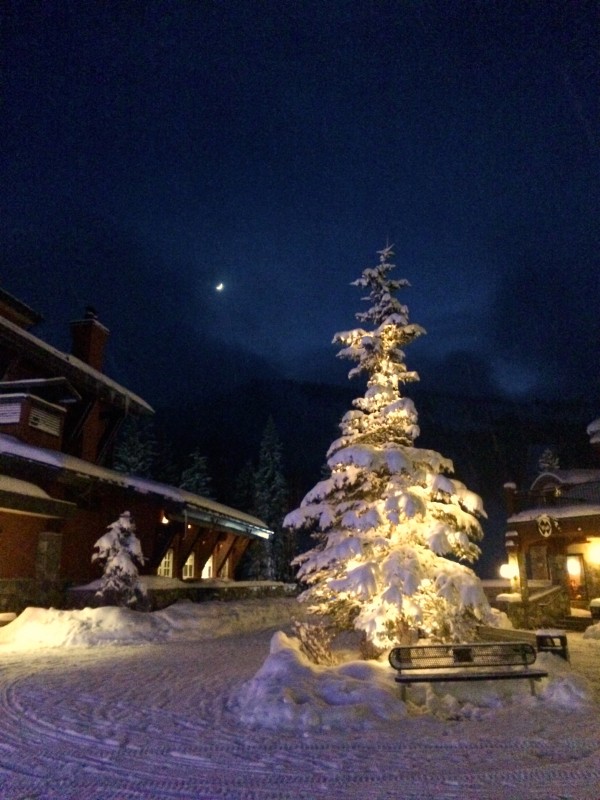 Once we arrived at the yurt we were greeted with a hot toddy to warm up. The atmosphere of the yurt was inviting, but with a rustic touch. Y'all know how much I love yurts! Dinner was nothing short of fantastic thanks to our French chef. We dinned on carrot & orange butternut squash soup, fresh winter salad, scallops, pheasant, and the most decadent chocolate ganache. It was a feast to remember!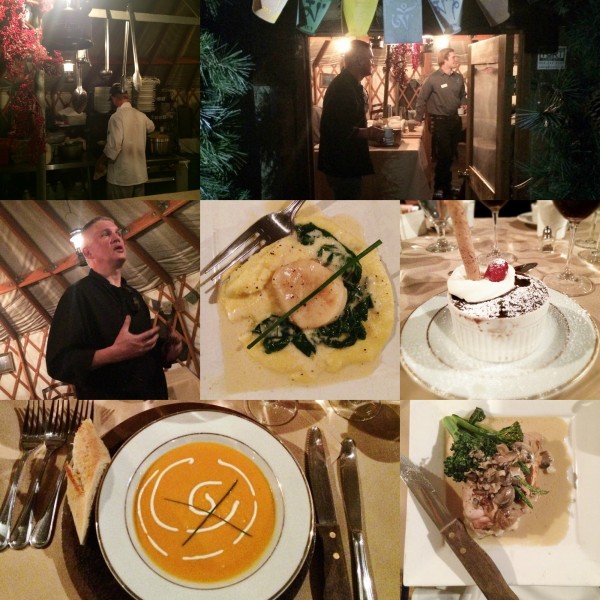 I could hardly wait for our ski adventure the following morning. It had dumped snow for the past two days so needless to say, I was jonesing for some fresh tracks. But first, breakfast. With a hop, skip, and jump we meandered to a hearty skier's breakfast at St. Bernard's located in the village. We ate hash browns, fresh crescent rolls, quiche, and sipped fresh brewed coffee by the fire.
Then, it was slope time! Here was our ski crew of the day!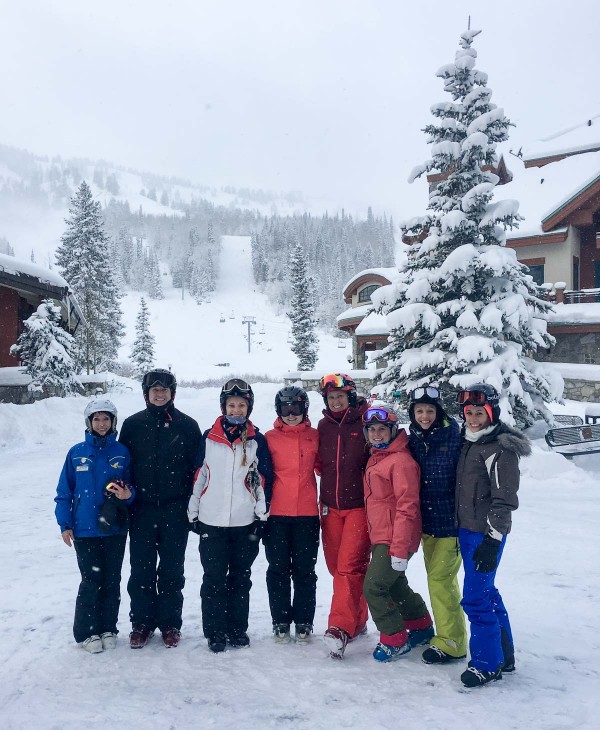 (JD, Monique, Ashley, Heidi, Emily, Me, and Erin (picture credit))
We split up into two groups and dashed to the lift. I couldn't believe all the snow! A fun factoid about Solitude is the ancient trees that date back like 1,200 years. Crazy, huh?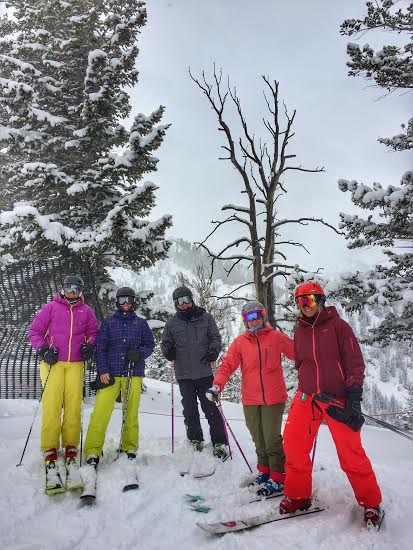 Back to the snow! We skied, skied, and skied some more. Since it was the beginning of the season, Honeycomb Canyon wasn't open so that means I will definitely be back! Also, one of things as an avid skier I want you to know: Solitude is not crowded! We never waited in line or felt like another ant on a sugar cube.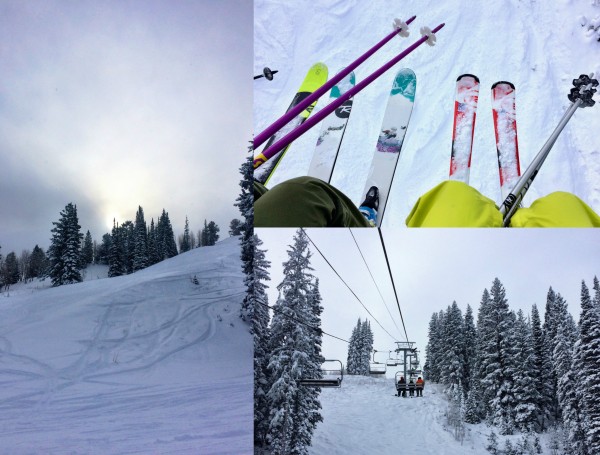 JD (who is an awesome guy and serious traveler) took a few videos of us enjoying the fresh pow. What do you think? Did I crush it?
I didn't want to leave the mountain, but my belly was hungry so we ventured to another hot spot in the village called Honeycomb Grill. They have everything under the sun from salads to soups to fresh trout dip to my favorite classic burger with these most gorgeous fries. And a delicious local ale to wash it down.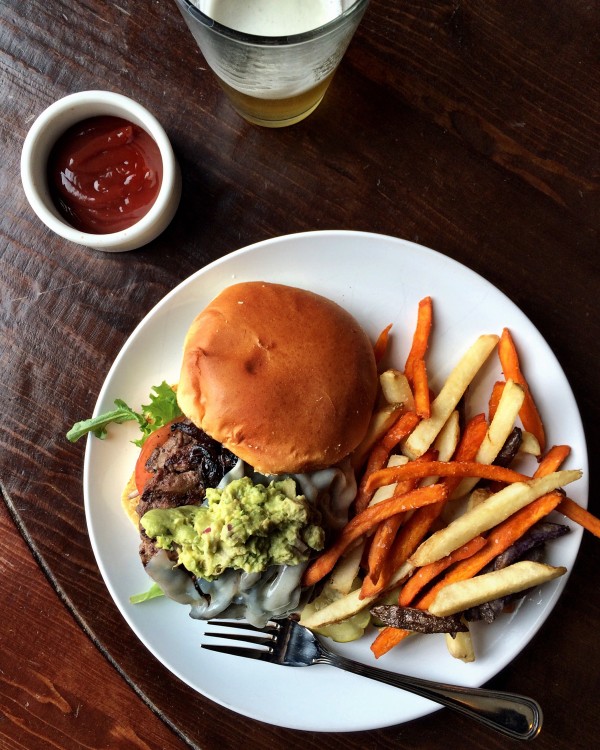 And just like that my time at Solitude came to an end! If you are looking for a new ski adventure that is full of snowy, delicious opportunities, you need to give Solitude a try. You never know, you might become one of the locals.
Also, if you are interested in another fabulous, five-star resort make sure to check out Solitude's sister resort, Deer Valley. Below are a few posts from my time spent there when I skied with an Olympian, sipped Blueberry Mojitos, and enjoyed a sleigh ride in the mountains. It's not to miss!
Girls' Ski Weekend Getaway at Deer Valley
Until next time, Utah!
***Disclosure: I was not compensated for this press trip. A huge thanks to Deer Valley and Solitude for hosting us. As always, all opinions expressed are 100% my own!***