spiced couscous galette with queso fresco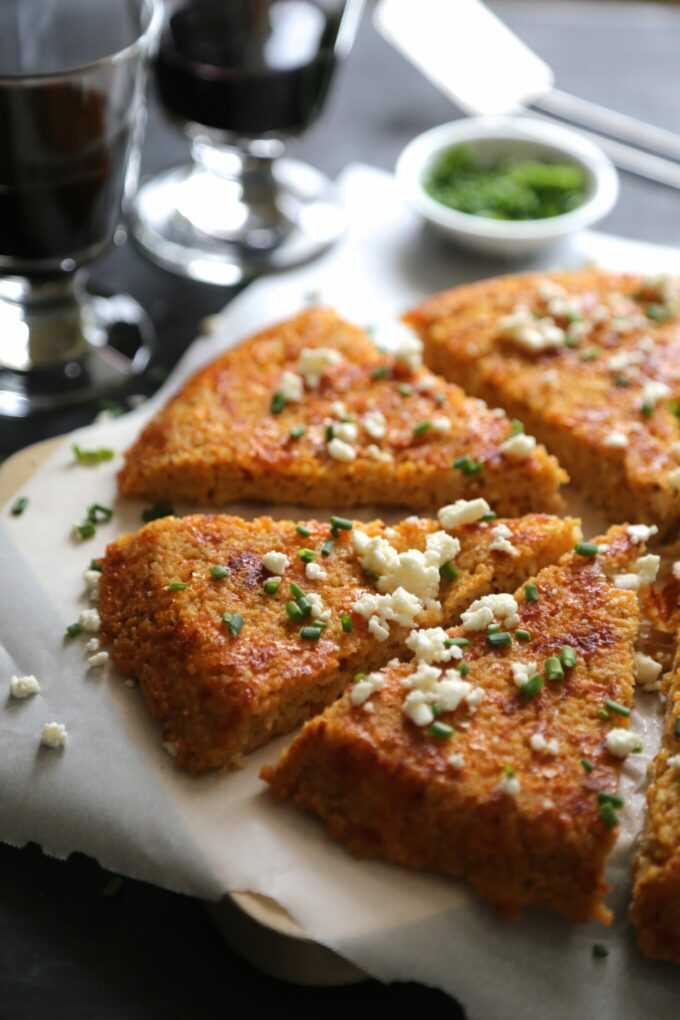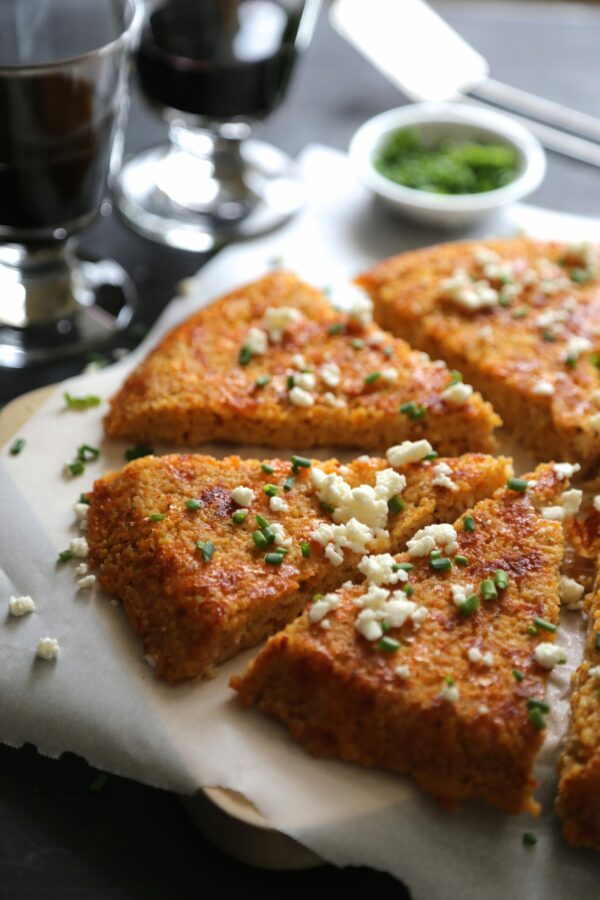 I can't even deal.
As in, trying not to binge watch.
After last season's complete "meh" fest, I honestly thought House of Cards was dunzo. Mr. B and I both thought season two was heavy and a little far fetched. The entire time we kept saying, "We get it. Just make Franics POTUS already. Geeeez."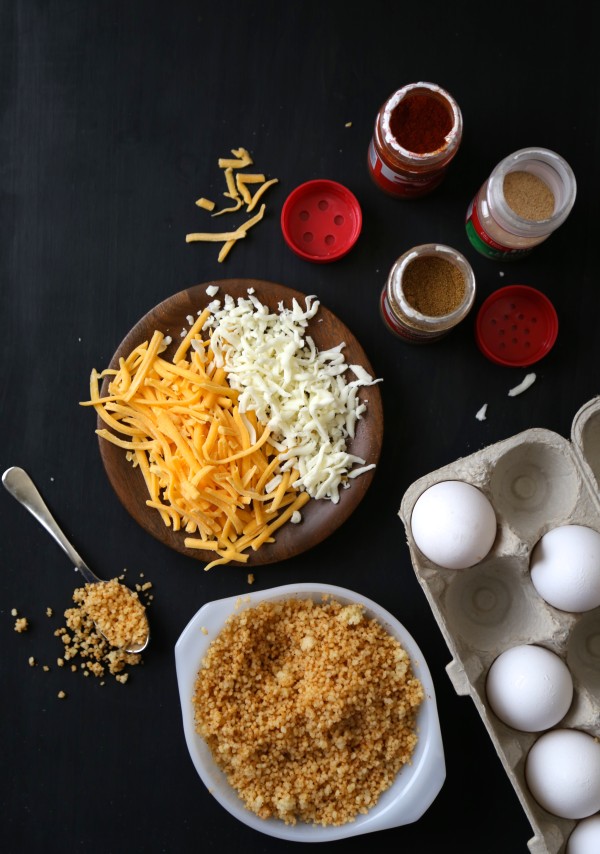 Well, thankfully the writers got their Big Chief tablet out and started really writing because I am flipping obsessed with season three. I won't give away any details, but I love how Claire is kicking ass and taking names. Plus, her wardrobe this season….so fierce. Also, one of the best lines so far…….."You can't get from no to yes without a maybe," from Francis Underwood.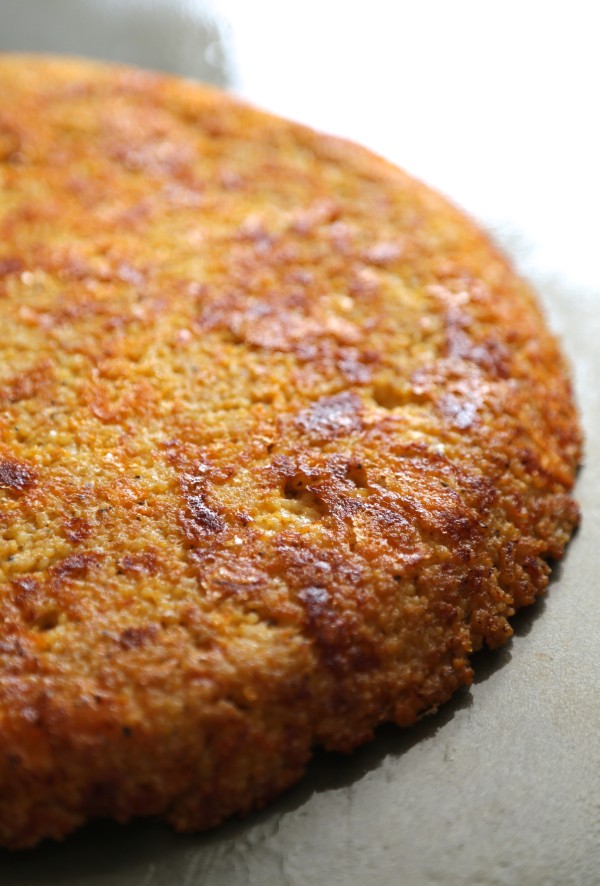 So, to keep me from watching the entire season in one setting, I thought a slice of Spiced Couscous Galette would keep me distracted. I found this recipe on Food and Wine and was instantly intrigued. Not only does it take less than 20 minutes to make, the whole dish is made in one skillet. Yep! Just combine the couscous with egg, cheese, and my favorite spices: chili powder, paprika, garlic powder, and cumin. Spread everything into an even layer in the skillet and boom! A sassy, spicy galette.
Totally POTUS approved.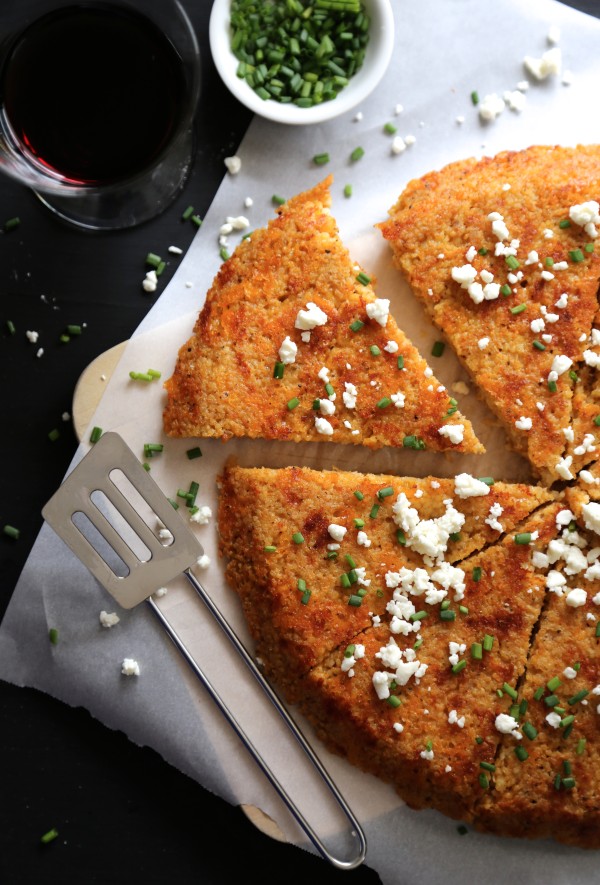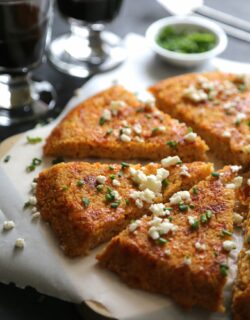 Spiced Couscous Galette with Queso Fresco
Ingredients:
1 tablespoon unsalted butter
3 teaspoons chili powder
1 teaspoon paprika
1 teaspoon coriander
1 teaspoon cumin
1 teaspoon garlic powder
2 cups couscous, cooked
3 large eggs
1 cup mozzarella, shredded
1 cup cheddar cheese, shredded
queso fresco, garnish
cilantro, garnish
salt and pepper to taste
Directions:
In a large bowl, combine the first nine ingredients. Preheat a large non-stick skillet to medium-high heat. Melt the butter and then add the couscous mixture to the skillet spreading into an even layer. Cook until golden brown on bottom about 5 minutes. Remove from heat and place skillet under a broiler for about 5 minutes or until golden brown. Remove skillet from oven and invert a plate over the skillet, flip and serve. Garnish with queso fresco and cilantro.
adapted from Food and Wine Magazine
All images and text ©