trip recap: girls' ski weekend at deer valley
(pic by Annalise)
A couple of weeks ago, I headed west to spend the weekend in Park City, Utah. This was my third trip to my neighboring state and to say that I am smitten with Utah would be an understatement.
The purpose of my visit was to hang with a fabulous group of food bloggers (Annalise, Becky, Megan, Erin, Liz, and Meagan), ski Deer Valley Resort, drink wine, devour a grilled-cheese bar, chit-chat, have impromptu fashion shoots with our colorful Tieks, and of course, relax! What more could a girl want?
So, let's take a look back at all of shenanigans, shall we?
We all arrived Friday morning and headed downtown to Salt Lake City. Even though this was my third visit to Utah, I've never spent any time in the city. Annalise and Becky threw us in the car and we ventured to La Barba Coffee, which is owned by Becky and her husband.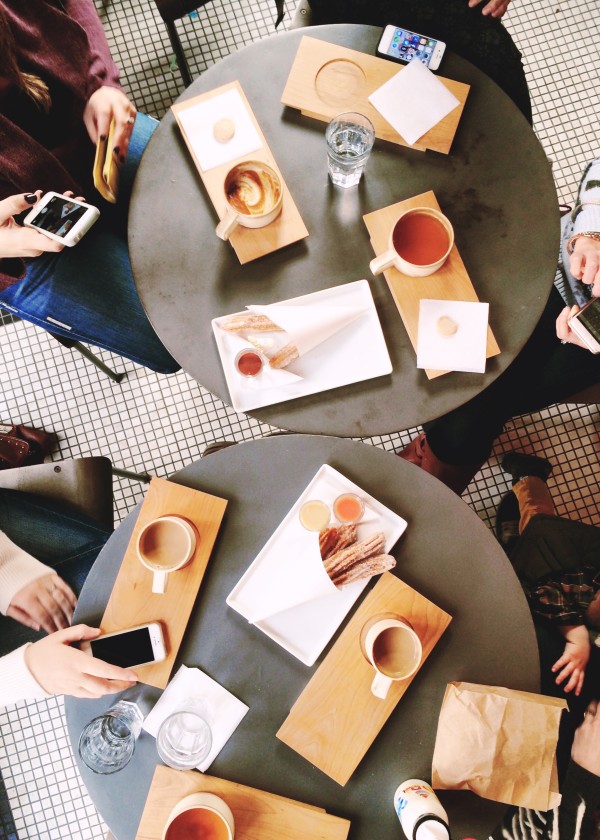 I immediately fell in love with the space, but the freshly brewed coffee, churros, and orange ginger chocolate tea makes this spot the perfect hidden gem. I highly recommend it when you visit the area.
Lunch was consumed at East Liberty Tap House and all I can say is – whoa. We ordered a few local micro brews, corn dog nuggets(!!), and house pickles to share. But the piece de resistance was the Sloppy Joe Lamb Burger and fries. Have effing mercy!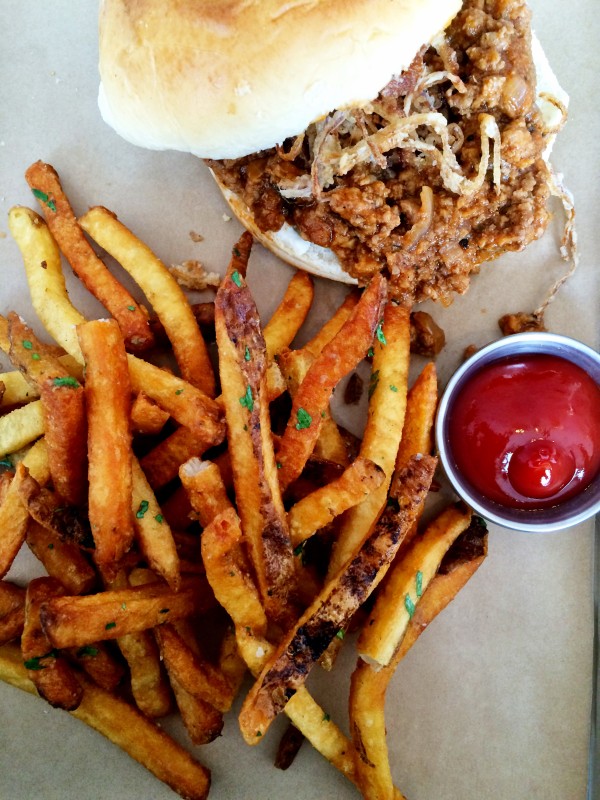 To the mountains!
One thing I love about Utah's geography, is the mountains are only 30 minutes away from downtown and with little to no traffic. Babe, we need to move to SLC! Fo' reals.  We arrived at Deer Valley – The Lodges just in time to check in and grab our rental ski gear. Deer Valley is hand's down one of my favorite resorts. From the five star services to gourmet eating, it's the perfect ski oasis!
Anyways, they put the whole gaggle up in a beautiful giant condo with comfy beds, an A+ kitchen, and a cozy fire to warm our tookus'. Check out the crib!
Dinner that night was located at the premier Fireside Dining located at the base of Empire Canyon. Imagine watching the snowfall outside while you dine on roasted leg of lamb, freshly made salads, hearty soups, local trout, and a raclette. Just look at that cheese!!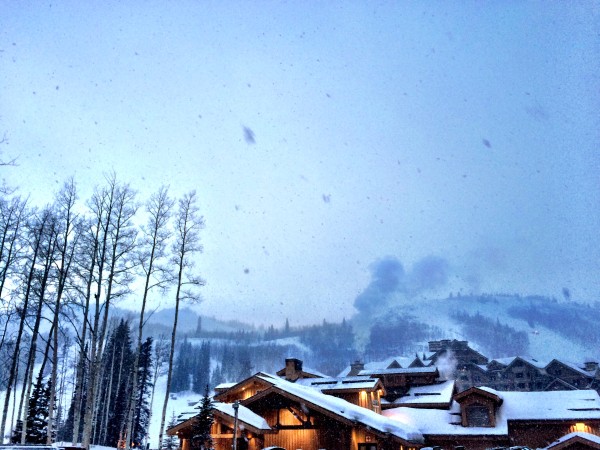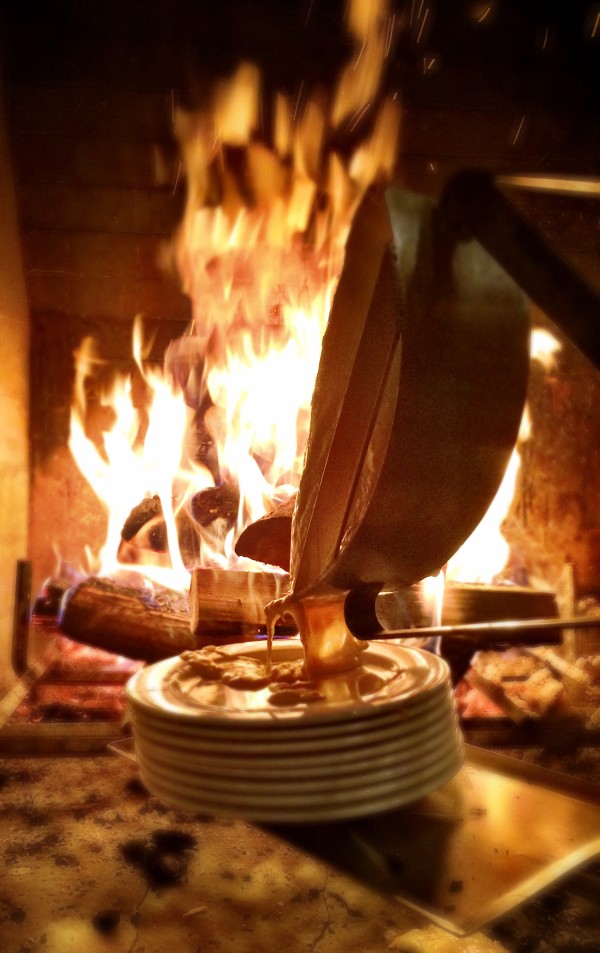 But before you dive into dessert, a sleigh ride awaits. We pilled into the sleigh, topped ourselves with 27 blankets, and then suddenly, we started doing donuts…in a sleigh!! Do WHUT? I may have peed from laughing hysterically, but I guess there's a first time for everything!
Rise and shine, it's pow-pow time. So glad we arrived in Deer Valley just time for freshly fallen snow. Annalise, Emily, and I ventured around the mountain and found a few runs that made us giddy! I mean, double the birthday means double the diamonds, right?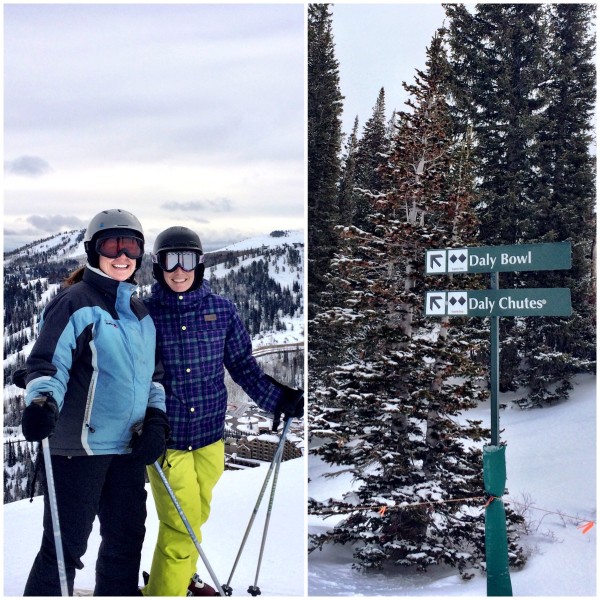 Everyone met up at Royal Street Café for lunch. Blueberry mojitos and a bowl of turkey chili hit the spot!
Skiing pow is hard work so we all ventured back to the condo to warm up, nap, and chit-chat. One of my favorite things about these small retreats is the one-on-one you get with everybody. You learn so much sharing your failures and successes. Oh, look, it's apre ski time! Whole Foods Park City spoiled us with a giant spread of cheeses, fruits, chocolates, hummus, and more!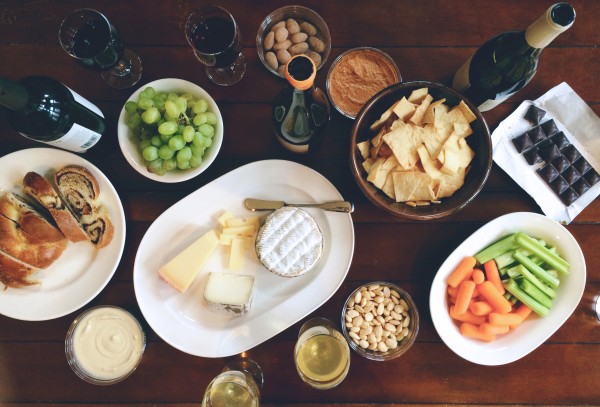 Before we ventured to dinner, we had a little fashion shoot with our brand new Tieks!  Have you heard of Tieks? These unique, split sole design flats were great for this trip because we all had a quick stylish option whether you lounge on the coach, head out to dinner, or walk through the snow. Besides comfort, the best part about Tieks are the colors! Everyone had their favorite – ballerina pink, mint, lilac, and yours truly went with coral. Bring.on.spring.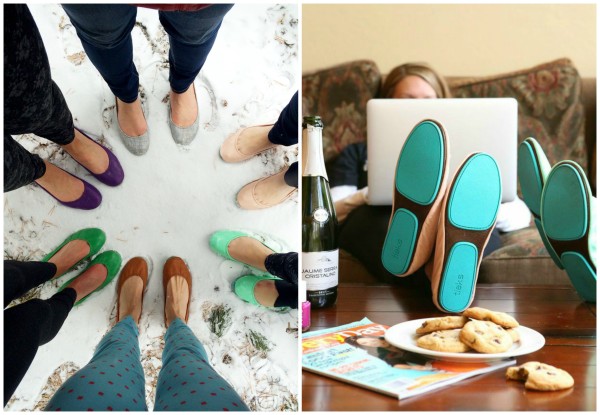 (pic on right by Annalise)
Dinner was at another fantastic Deer Valley restaurant called Brass Tag. It's actually located in The Lodges so we didn't have to take our Tieks too far. First up, cocktails! They had quite the cocktail list, but I went with an oldie but a goodie, the Old Fashioned. We ended up ordering an assortment of things – roasted Brussels sprouts, cheese stuffed naan, chorizo skillet, pork chops, and quail. But my favorite was the chimmichuri chips!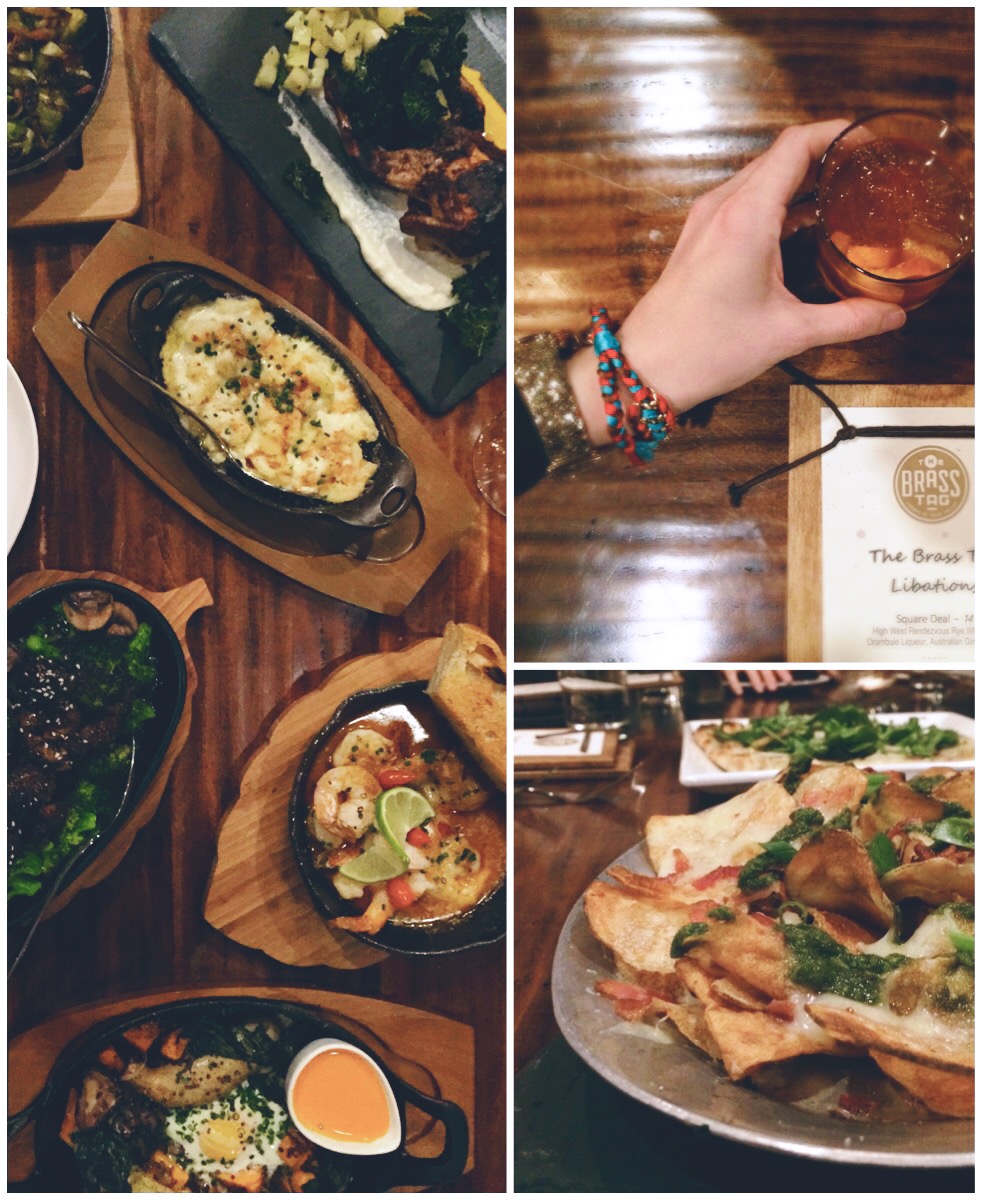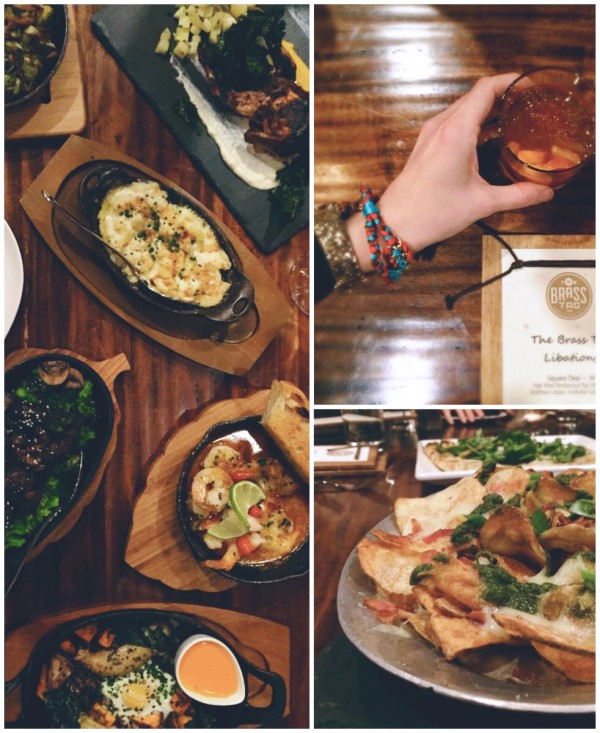 The next morning we awoke to more snow! Yipppee! I mean who doesn't love their Sunday morning breakfast with freshly fallen snow outside.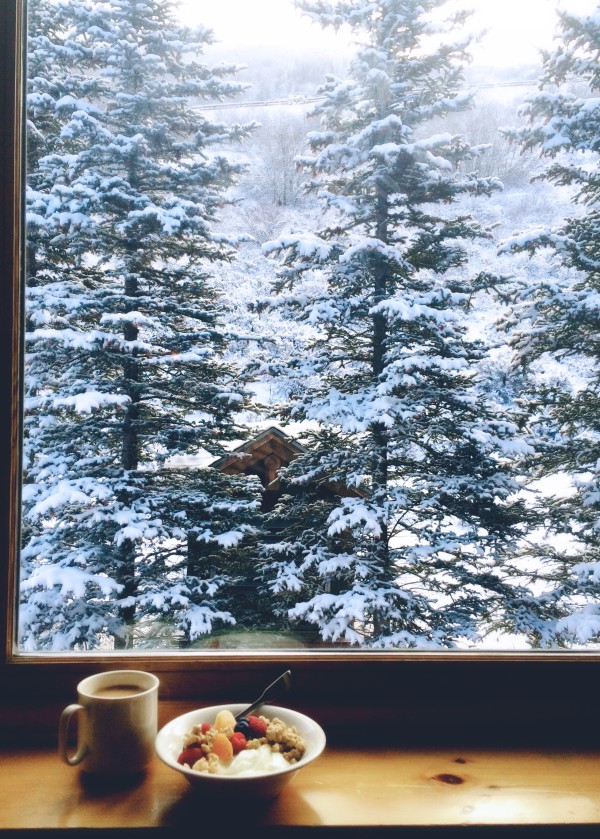 Since this was our last day of skiing we wanted to make the most of it. Annalise, Becky, and I ventured all over Deer Valley mountain. There is so much wonderful terrain and vistas, especially the view of the Jordanelle Reservoir.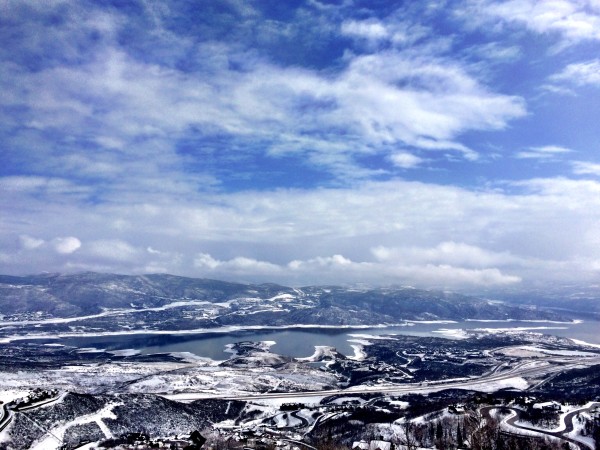 Erin, who had taken lessons the past two days, met up with us to do a finale run. Let me tell you for a girl who hasn't skied in 15 years, don't let her fool you! She is a rock star skier! Anyways, we ended the day with all smiles.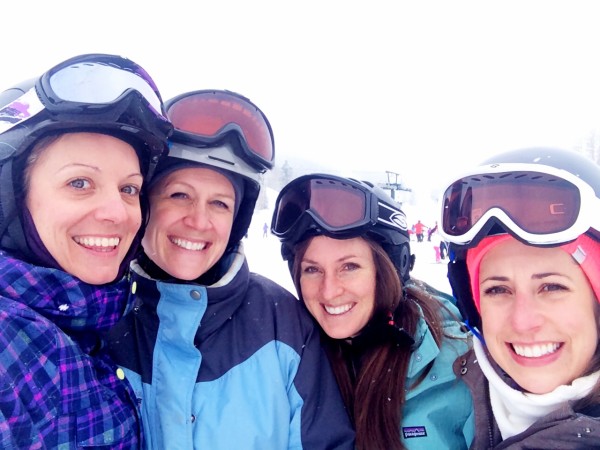 With our bellies grumbling, we dashed back to the condo to dive into the grilled cheese bar brought to us by Whole Foods Park City. Hmmmmm…should I devour the white cheddar with pesto? Or, bacon and brie? Decisions are the worst!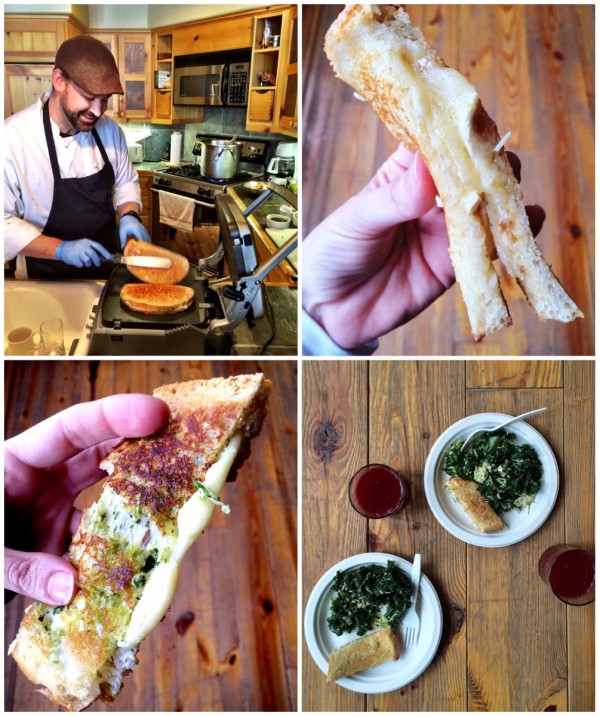 After our carb filled lunch, we decided to lounge and wait for our good friend Liz to arrive. We decided to grab happy hour at the top of St. Regis just down the street. You have to ride a funicular up, which made for some amazing views!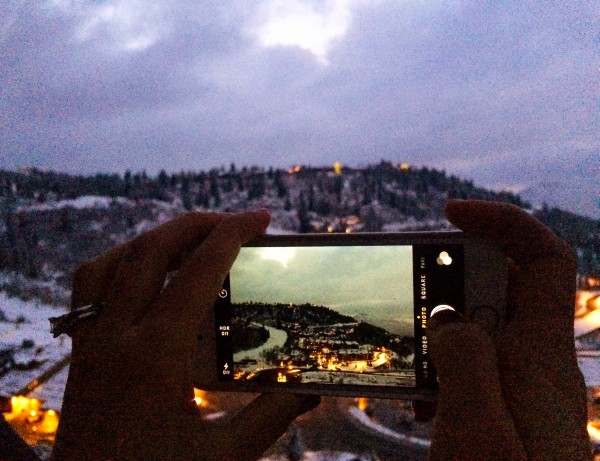 The happy hour drink of choice? A grapefruit margarita with ginger salt rim. And yes, will totally be recreating!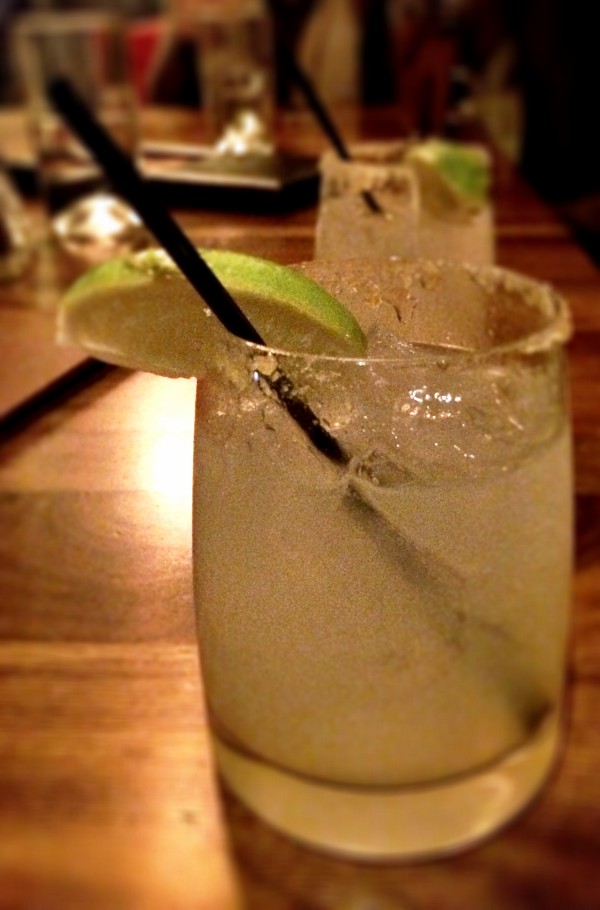 Our farewell dinner was at High West in downtown Park City. I have heard great things about this restaurant and as someone that enjoys whiskey and burgers, I was all in. We again ordered one of everything sampling – mac & cheese, Brussels sprouts, cheese board, kalettes (!!), burgers, steaks, and salmon. At this point, I'm pretty sure my eyes glazed over.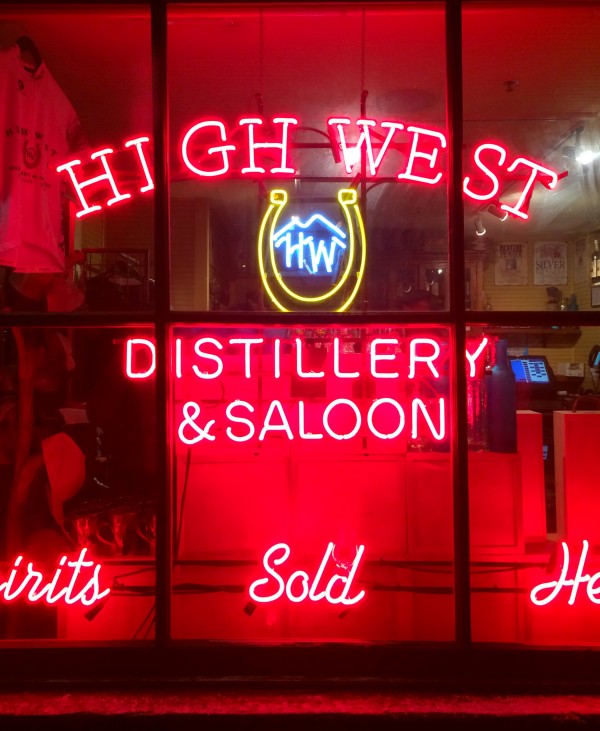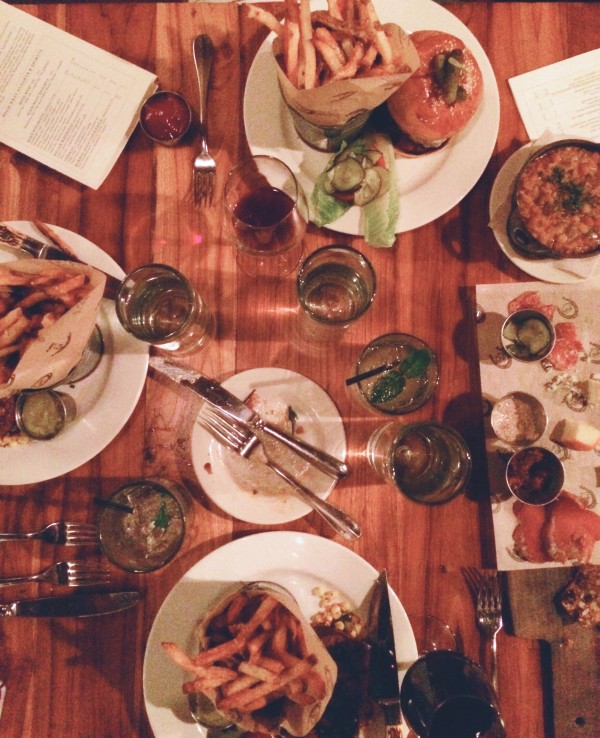 And that's a wrap! I feel very blessed to be surrounded by such encouraging and inspiring women. I left Deer Valley with a full belly and heart.
Until next time, Utah!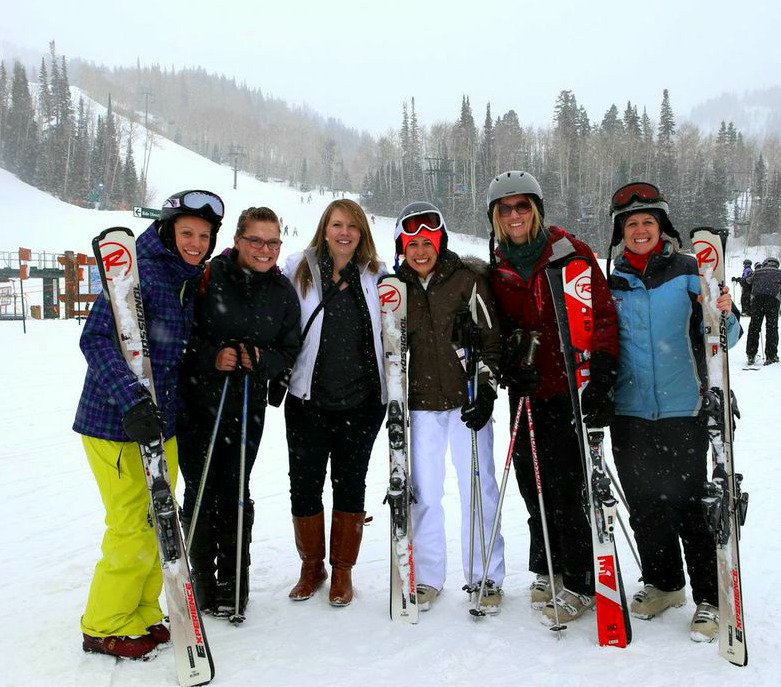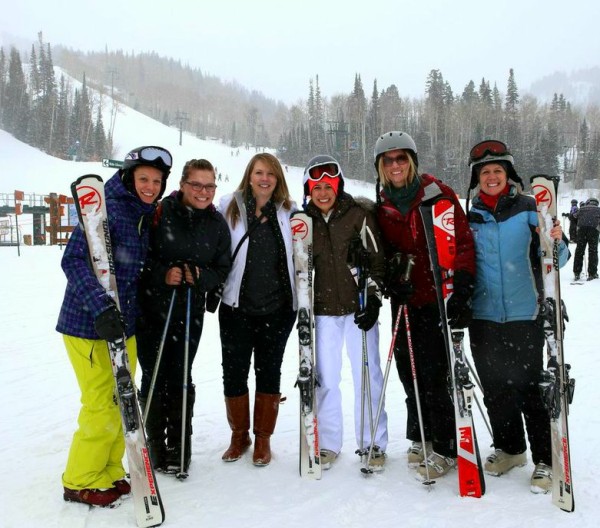 (pic by Annalise)
***A big thanks to Deer Valley for hosting our amazing Girls' Ski Weekend Getaway and to Whole Foods Park City for the delicious eats. I purchased my Tieks with a gift card. As always, all opinions expressed are 100% my own.***