Sweet and Sour Chicken Zoodle Bake
Forget ordering take-out! This Sweet and Sour Chicken Zoodle Bake is a breeze to make and healthy too!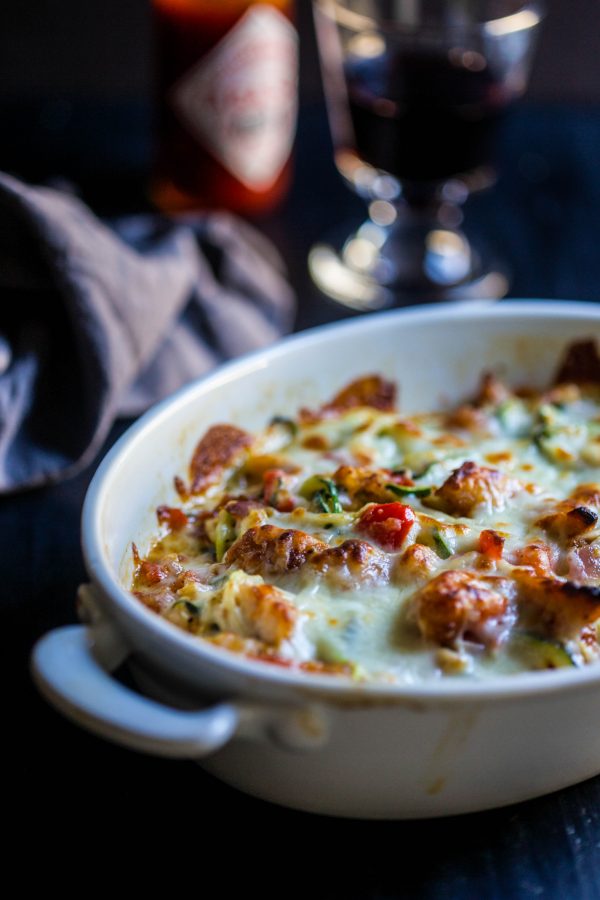 I'm back!
BACK with another zoodle recipe for y'all.
You guys are seriously the best. I have received an enormous amount of comments, snaps, shares, feedback on how much you are enjoying my French Onion Zoodle Bake. It makes my heart so happy! Well, I figured since we are all aboard the zoodle train, why not make a another recipe that's bigger and better? Are y'all with me? Yasssss.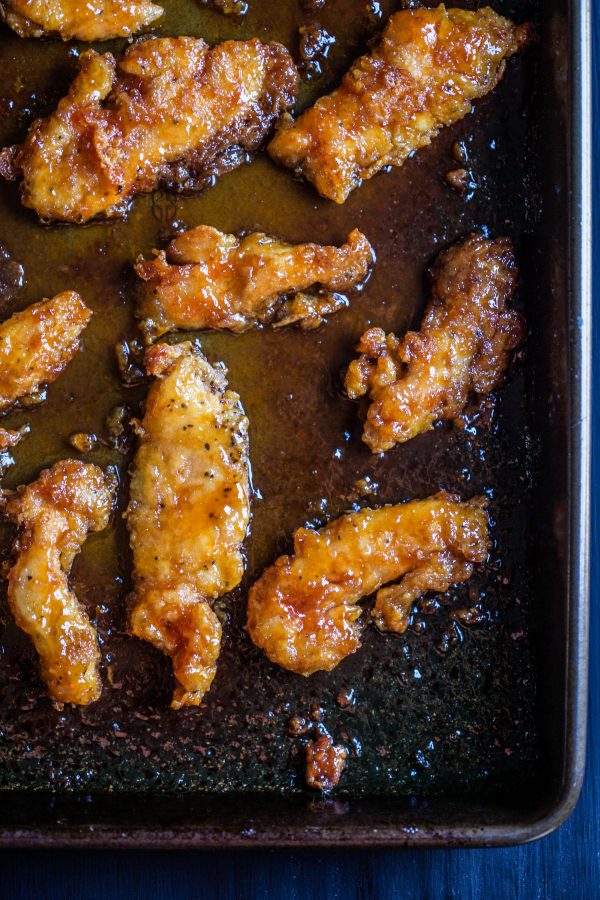 I'm a sucker for take-out. Asian, Greek, Italian, Mexican, Indian, you name it. If you're a restaurant and offer delivery or carry-out, I'm your gal. But as we all know, take-out can shrink your wallet and expand your waistline. So, this Sweet and Sour Chicken Zoodle Bake is my way of satisfying my take-out cravings without having to spend a ton of money or make a sacrifice to the skinny jean gods.
Sweet and sour chicken is my go to when I order Chinese take-out. The sauce is the perfect balance of salty and sweet. Plus, the chicken is always juicy. Add some sticky rice and a few splashes of soy sauce, I am in heaven. The sweet and sour chicken in this zoodle bake still boasts the same flavors, but in my opinion tastes way better! Want to know the secret? I added some Tabasco Sweet and Spicy Sauce to the mix. #gamechanger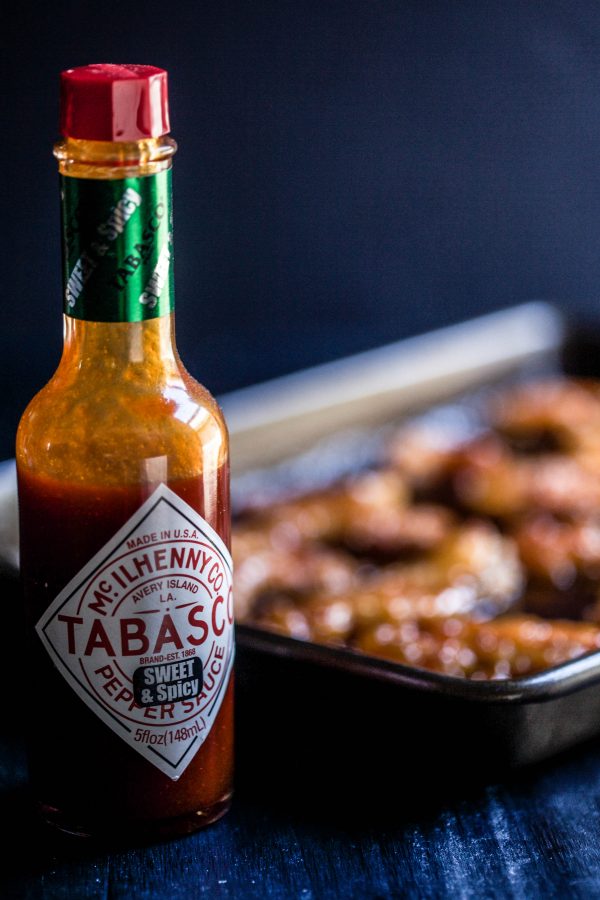 The Tabasco Sweet and Spicy Sauce  kicks the chicken up to Chuck Norris level and provides a depth of flavor that you aren't going to find at your local Chinese restaurant. Toss the chicken with roasted veggetables, zucchini noodles, and lots of cheese. Bake until golden perfection. You'll never dial for take-out again!
Well, unless Chuck Norris delivers.
***This post was sponsored by Tabasco. As always, all opinions expressed are 100% my own.***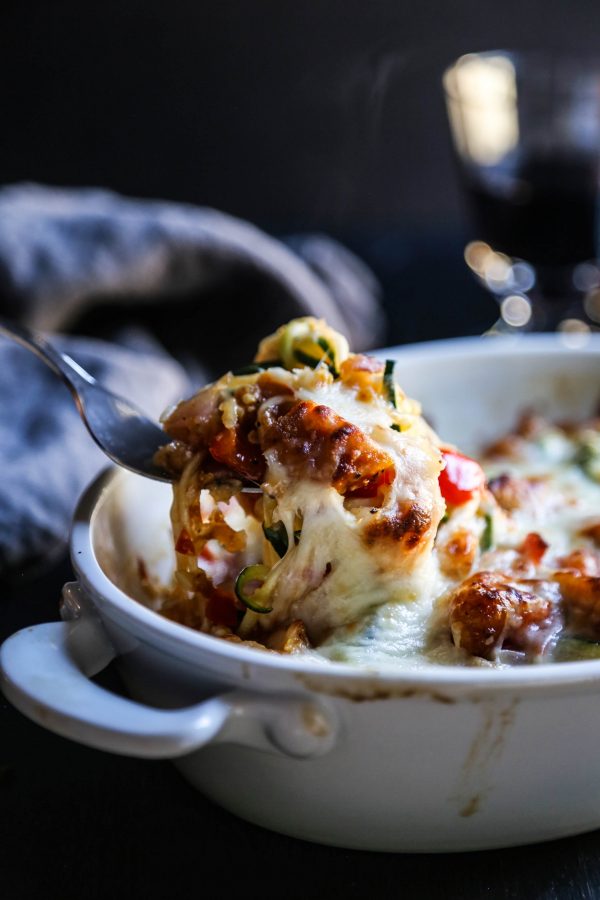 Sweet and Sour Chicken Zoodle Bake
Ingredients:
1 pound boneless chicken one-inch cubes
1 cup all-purpose flour
2 large eggs, whisked
1/2 cup vegetable oil
1/2 cup cup granulated sugar
1/2 cup apple cider vinegar
4 tablespoons ketchup
1 1/2 tablespoons soy sauce
1 teaspoon garlic powder
1 tablespoon Tabasco Sweet and Spicy Sauce
2 cups zucchini noodles
1/4 red onion, sauteed
1/2 cup red pepper, sauteed
1 cup mozzarella, shredded
Parsley, garnish
salt and pepper to taste
Directions:
Preheat oven to 325 degrees.
In a bowl, add flour with salt and pepper. In another bowl, add the whisked eggs. Preheat a large skillet to medium-high heat and add the vegetable oil. Dip the chicken into the flour, then the egg (shaking off any excess liquid) and place into the skillet. Brown for a few a minutes on each side and remove from skillet and set aside. You will want to brown the chicken in batches as to not over crowd the skillet. Repeat process until all chicken has been browned.
Next, add sugar, vinegar, ketchup, soy sauce, garlic powder, and Tabasco to a large bowl. Whisk to combine. Spray a medium sized baking sheet with non-stick cooking spray. Place the chicken on the baking sheet so they are evenly dispersed. Pour the Tabasco mixture over the chicken. Place baking sheet in the oven for about an hour; rotating the chicken every 15 minutes. Once cooked, remove chicken from pan and set aside. Pour the remaining sauce from the baking sheet into a bowl with the zucchini noodles, red pepper, and onion. Toss to combine. Add the chicken to the zucchini noodles and toss. Pour the zucchini into a baking dish and sprinkle mozzarella on top. Turn the oven to 400 degrees. Bake for about 15 minutes or until cheese is golden brown. Remove from oven and let cool slightly. Garnish with parsley.
All images and text ©