ten hearty winter salad recipes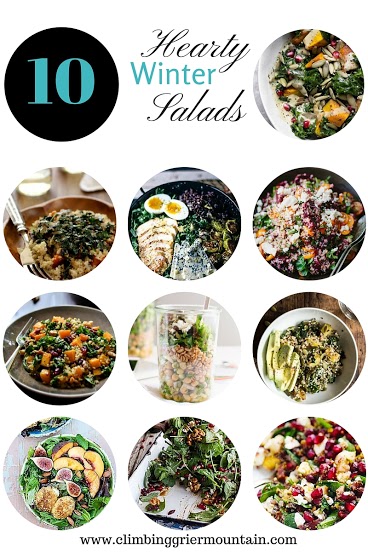 Well, we are almost halfway through January.
At this rate, it will be May before we know it. GASP! Okay, I can't go there just yet. Although, May temperatures sound delightful next to our frozen tundra weather we are having in Denver. I feel like El Nino is winning this winter.
Anyway, the new year comes with the mind set of staying healthy and eating lots of veggies. But eating veggies, particularly a salad when it's -18 outside sounds like cruel and unusual punishment. Am I right? Don't get me wrong I am all about balance when it comes to eating rabbit food with a side of tater tots, but I can't get excited about cold lettuce on a plate.
So, I've decided to round up 10 Hearty Winter Salads from some wonderful food bloggers that will have you jumping for joy. These salad recipes aren't your average run of the mill, no sirree! Think big bowls of kale, roasted squash, figs, farro, and goat cheese. The combination of ingredients are endless!
All you need is a fork, and then tell El Nino to take a hike!
1. Kale Salad with Kabocha Squash and Maple Dijon Dressing ­- With Food and Love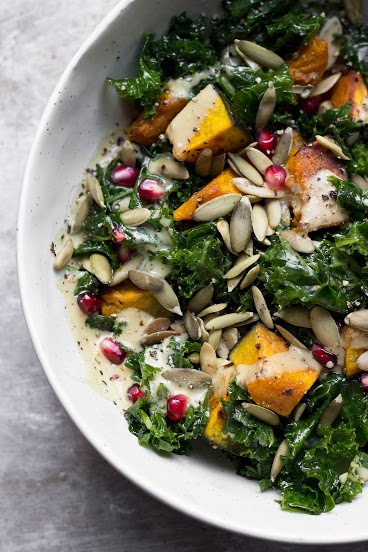 2. Winter Squash Salad with Quinoa, Dandelion Greens and Whole Grain Mustard
Vinaigrette ­-  Climbing Grier Mountain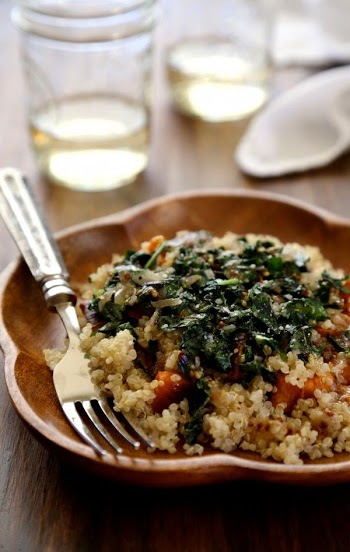 3. Winter Chicken and Kale Salad -­ I Will Not Eat Oysters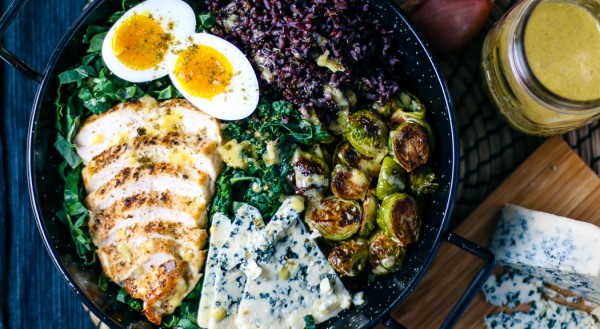 4. Baby Beetroot, Quinoa and Cumquat Salad ­- My Darling Lemon Thyme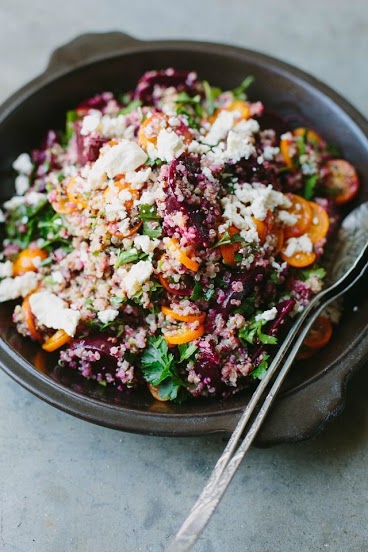 5. Maple Roasted Butternut Squash Freekeh Salad with Kale ­- Well Plated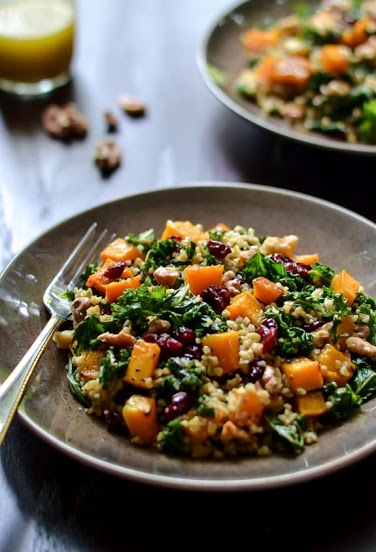 6. Mason Jar Chickpea, Farro and Greens Salad ­- Cookie and Kate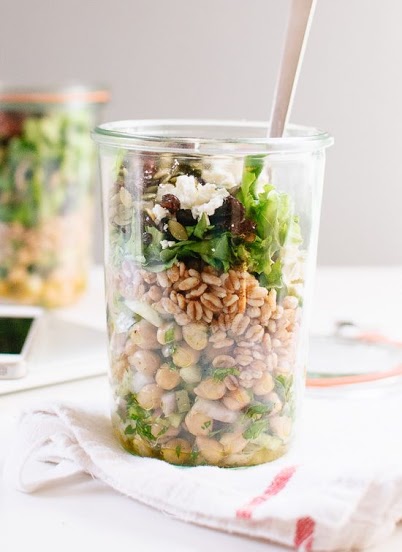 7. Warm and Roasted Winter Salad Bowl ­- Oh She Glows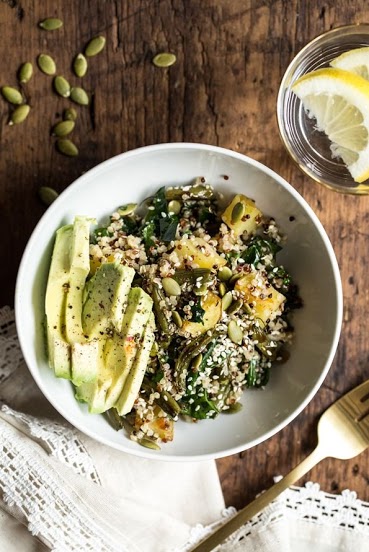 8. Almond Crusted Goat Cheese, Peach and Fig Salad ­- Floating Kitchen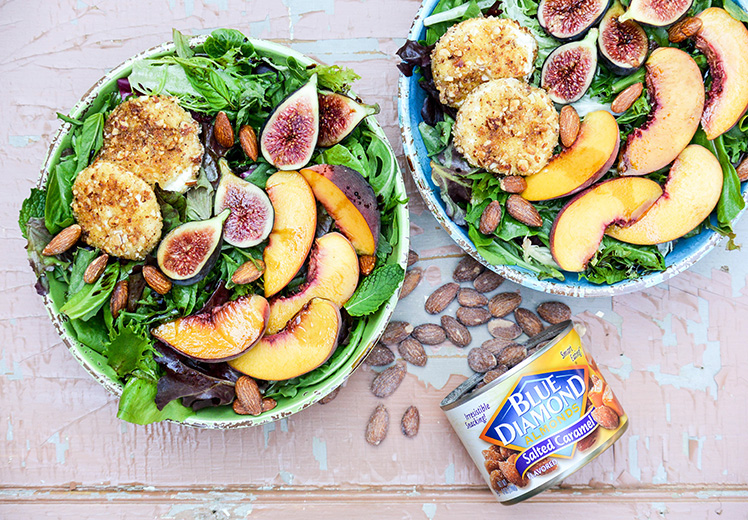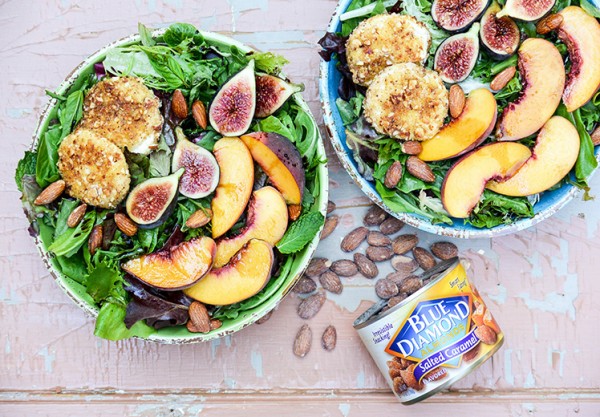 9. Winter Salad with Maple Candied Walnuts and Balsamic Fig Dressing ­- Half Baked
Harvest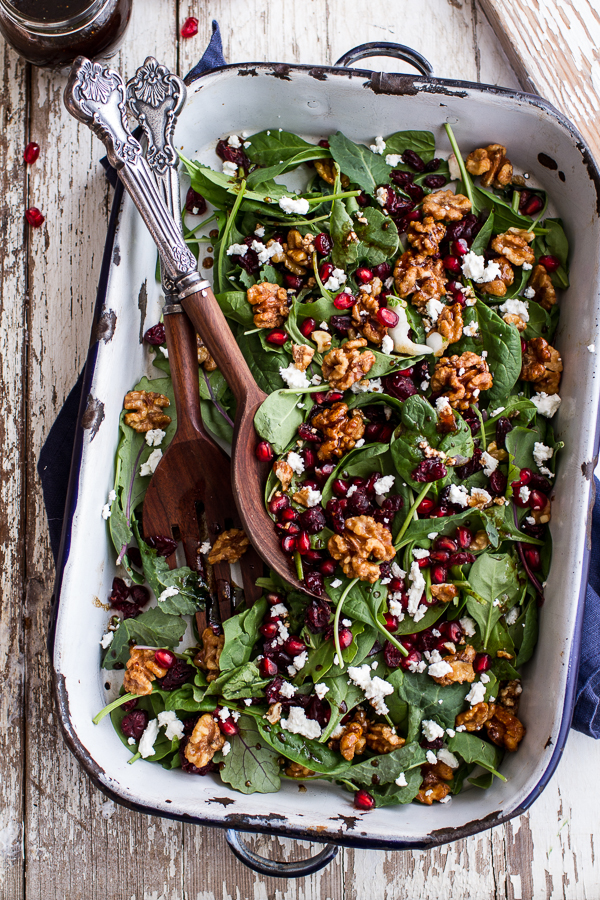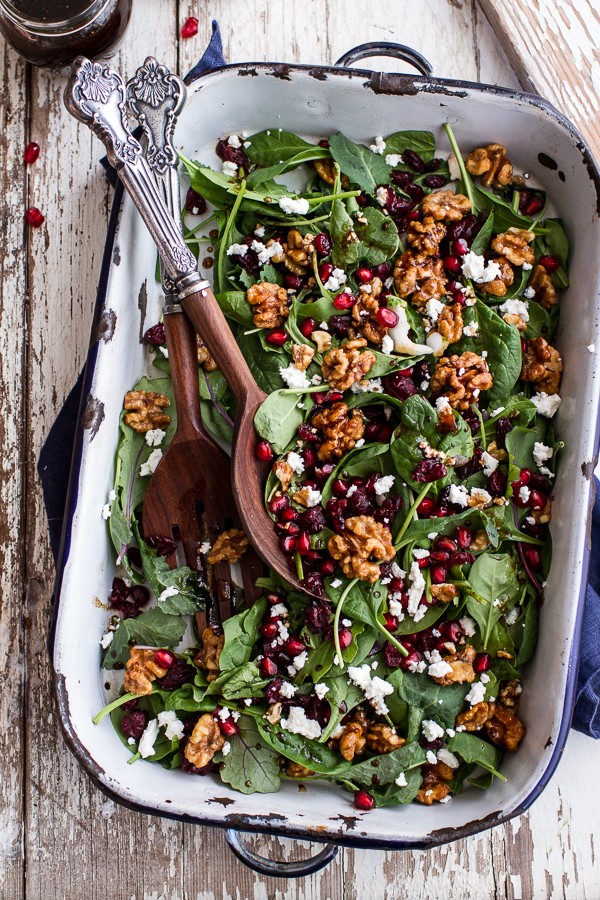 10. Winter Rainbow Quinoa Salad ­- Pinch of Yum