tomato and squash gratin with farro & chicken sausage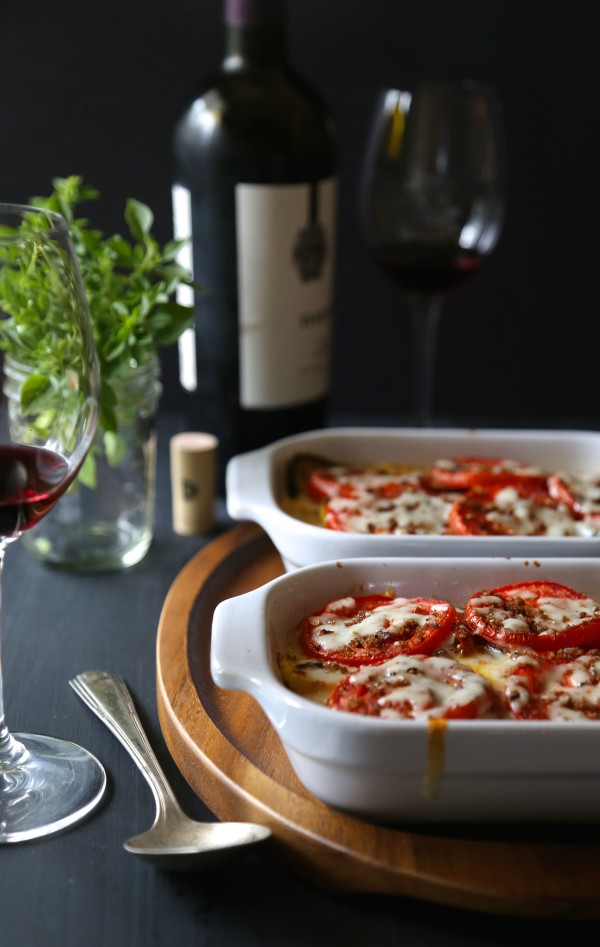 So, let's chat.
I'm curious.
I know it's Monday, and we are using every single brain cell this morning to sip a cup of coffee and get our tookus' out the door. But after an interesting discussion the night before with my friend, Katie, I want to know your answer to the question below:
Would you say that you typically have a case of the Sunday evenings or Monday mornings?
(you have three seconds to answer before this post explodes.)
As if!
You have two.
My initial gut reaction answer to this question, "Pssssshhhh……that's easy….always the case of the Mondays. Haven't you seen Office Space?"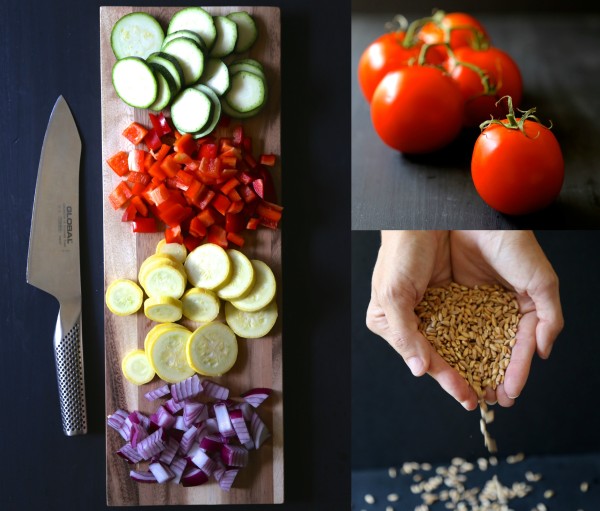 But Katie quickly responded and asked, "Do you have unexplained anxiety starting after 4pm every Sunday? Do you stew on Sunday evenings at the thought of starting the week? Do you want to punch a puppy at the thought of having one less glass of wine because it's Sunday evening? I answered yes to every single question. GASP!! I started to see that I have been misdiagnosed!
So, before you answer, can we please eat some of this cheesy tomato and squash gratin with farro and chickens sausage? I know it's 7am right now, but homegirl here has gotta' eat. And you should never make important decisions on an empty stomach.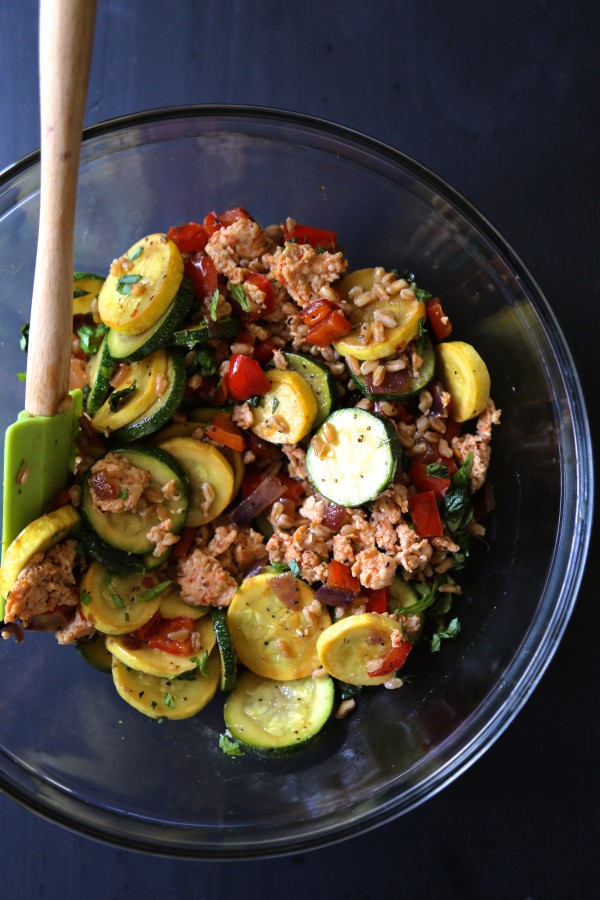 This gratin can totally be meatless Monday friendly sans the chicken sausage. But what I love about this dish, besides the fromage, is all the veggies piled high. I picked up a slew of squash and zucchini at the farmers market. Plus, my garden is burping up tomatoes like it's trying to win a belching contest. Once you have all of your veggies sliced and diced, combine everything in a large bowl and then pour into a one large or two baking dishes. Bake until golden brown and cheesy!
Now, what say you?
Do you have a case of the Sunday evenings or Monday mornings?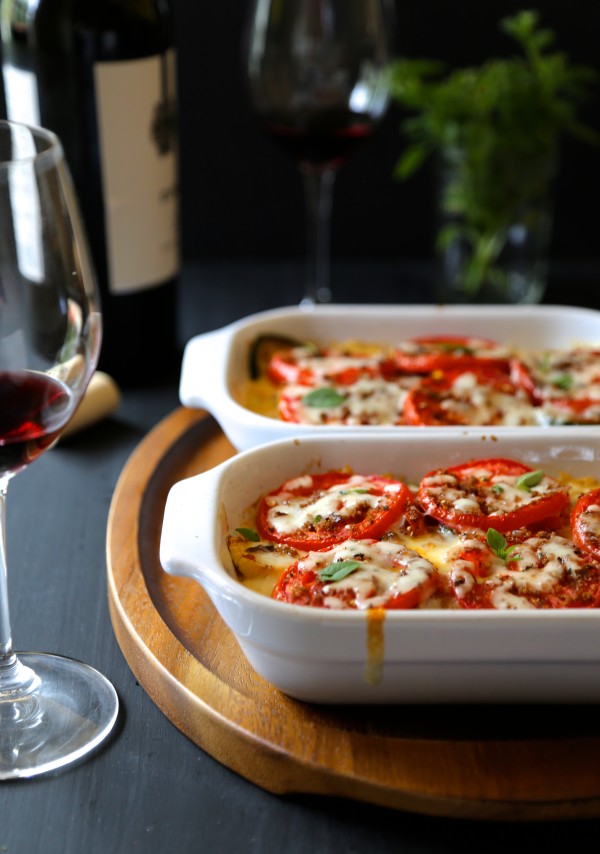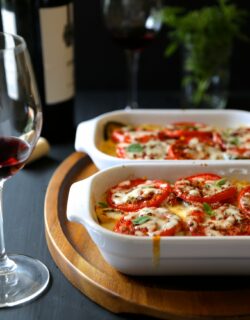 Tomato and Squash Gratin with Farro & Chicken Sausage
Ingredients:
1/2 cup farro, cooked
1/2 cup ground chicken sausage, cooked
3 tablespoons olive oil
1/2 cup red onion, diced
1 red pepper, diced
1 zucchini, sliced into rounds
1 yellow squash, sliced into rounds
1/4 cup basil, chopped, divided
1 1/2 teaspoons fresh thyme
3 large eggs
1/2 cup whole milk
3/4 cup mozzarella, shredded (+ 1/2 cup garnish)
10 tomato slices
1/2 cup breadcrumbs
Directions:
Preheat oven to 375.
Spray two small or one large 9x13 baking dishes with non-stick cooking spray. In a skillet preheated to medium heat, add three tablespoons of olive oil. Next, add the red onion, red pepper, zucchini, squash, and a pinch of salt & pepper. Saute until golden brown. In a large bowl, combine veggies, chicken sausage, farro, 1/4 basil, and thyme.
In another large bowl, combine eggs, milk, mozzarella, and a pinch of salt. Stir to combine. Pour the egg mixture over the veggies and toss to combine. Pour the mixture into baking or baking dishes. Top with tomato slices or dived the tomatoes between two. Bake for about 35 minutes. Remove from oven and sprinkle tops of tomatoes with breadcrumbs and cheese. Bake for an addition 5 minutes or until cheese is golden and bubbly. Remove from oven and let it cool slightly before slicing.
adapted from cooking light
All images and text ©