pumpkin chocolate bourbon drop cookies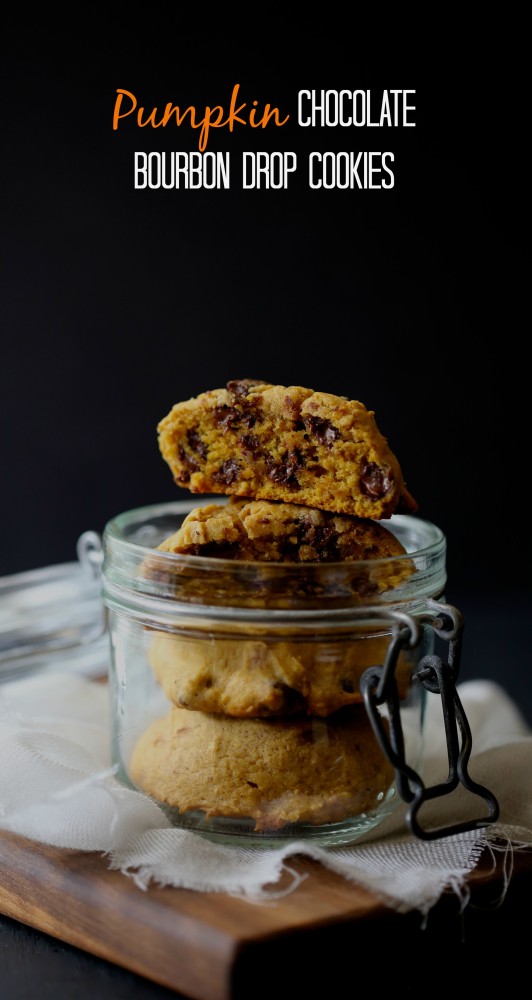 "Drop it like it's HOT."
Remember that song? Would you pee your pants if I told you it came out ten years ago?! I know, I just peed a little, too.
This song was off the chartizzles back in 2004. I mean, who else would you trust other than Snoop Dogg to tell a woman to drop her tookus to the floor and get freaky? Oh, and that's the actual definition according to urban dictionary. Well….sans the tookus and plus a certain word that rhymes with class.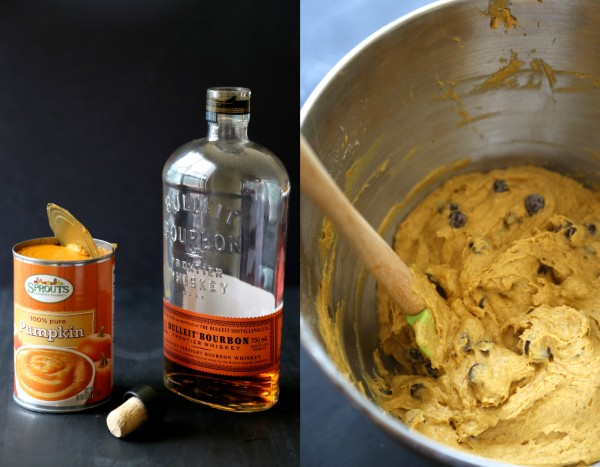 I did my fair share of tookus dropping back in the day (Did I just say that?). Sure it was all fun and games, but the fact that some day I will have to explain to my grandchildren what Nana did in 2004, is going to be a little awkward. What's worse, they might have virtual demo dictionaries in the future. Oy-vey!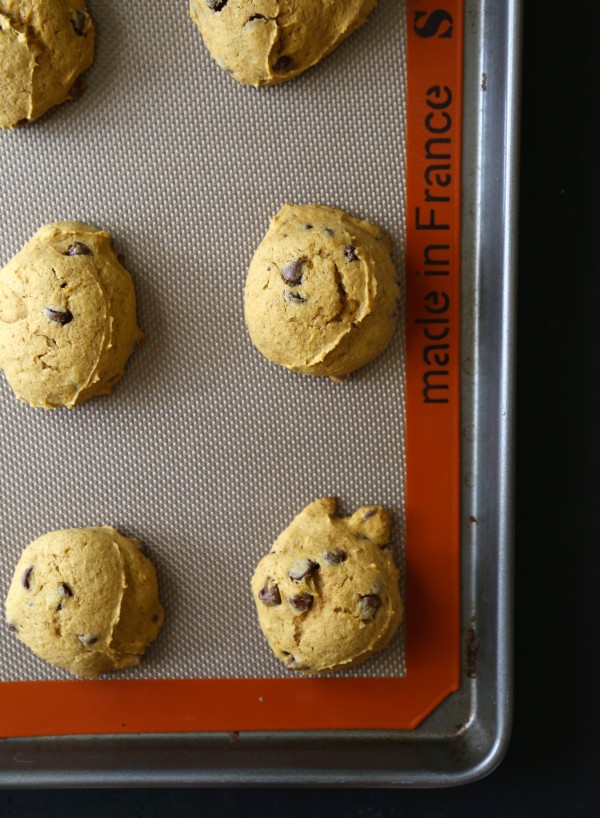 Well, it's a good thing we don't have to do any tookus-dropping in order to action these pumpkin chocolate bourbon drop cookies. Okay, so truth, I definitely had a hard time calling these "cookies." They taste more like a cross between a slice of cake and muffin. Don't get me wrong, they are super fluffy, chocolate-y, and a tad bit tipsy. But I see more opportunity for these fellows than just the standard cookie.
But for now, let's drop it like it's HOT and eat some cookies.
Lauren, out…my nizzle. (drops the mic.)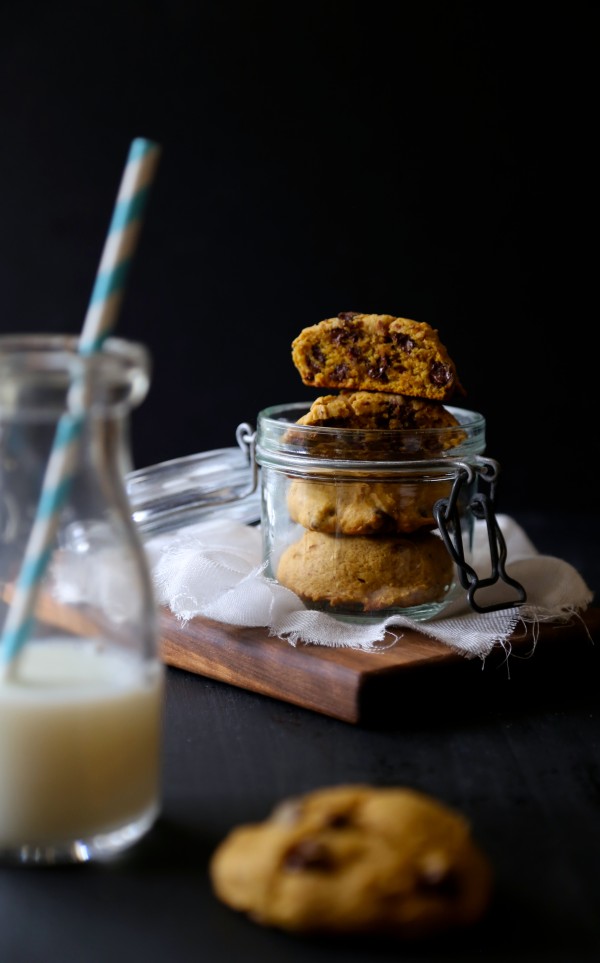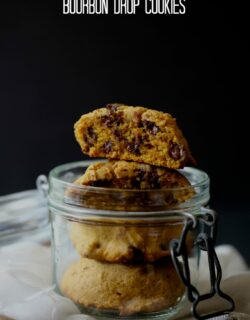 Pumpkin Chocolate Bourbon Drop Cookies
Ingredients:
1/2 cup unsalted butter
1/2 cup brown sugar
1/2 cup honey
1 egg
1 cup pumpkin puree
2 tablespoons bourbon
2 cups all-purpose flour
1/2 teaspoon baking powder
1/2 teaspoon baking soda
1/2 teaspoon kosher salt
1/2 teaspoon ground cinnamon
1/2 teaspoon ground cloves
1/2 teaspoon ground ginger
1/2 teaspoon ground nutmeg
1 cup dark chocolate chips
Directions:
Preheat oven to 375.
Spray two baking sheets with non-stick cooking spray. In a large bowl, cream butter, honey, and brown sugar. Add the egg, bourbon, and mix well. In another large bowl, combine flour, baking powder, baking soda, salt, and spices. In batches, combine the wet and dry ingredients alternately with the pumpkin. Fold in the chocolate chips. Drop about a tablespoon or more on the baking sheets. Bake for about 15 to 18 minutes or until golden brown. Cool on a wire rack before eating.
All images and text ©