Traverse City, Michigan: Where to Stay, Eat, & Visit!
Traverse City, Michigan: Where to Stay, Eat, & Visit! In Northern Michigan lies Traverse City, home of the National Cherry Festival. This quaint town is bursting with cherry orchards, vineyards, trendy hotels, world-class restaurants, and the best views of Lake Michigan. Traverse City is the cherry on top when it comes to Pure Michigan!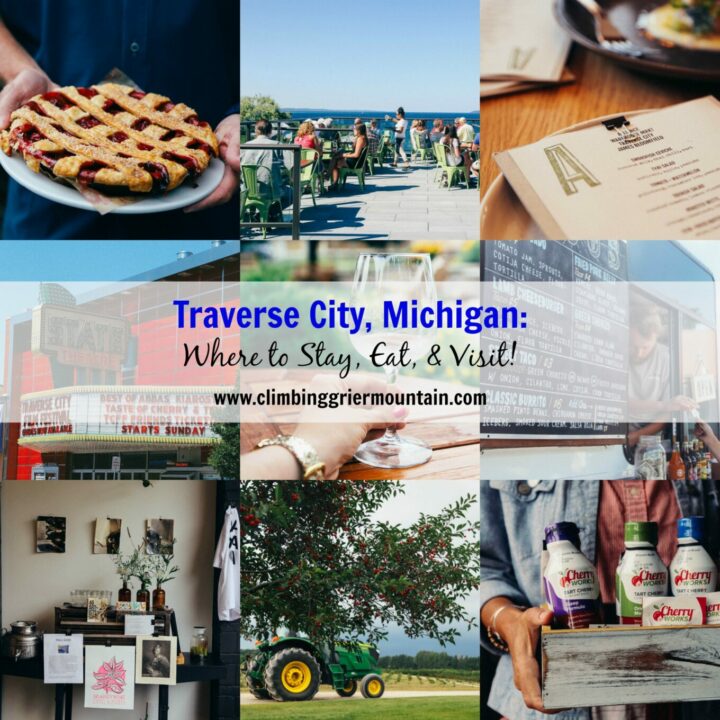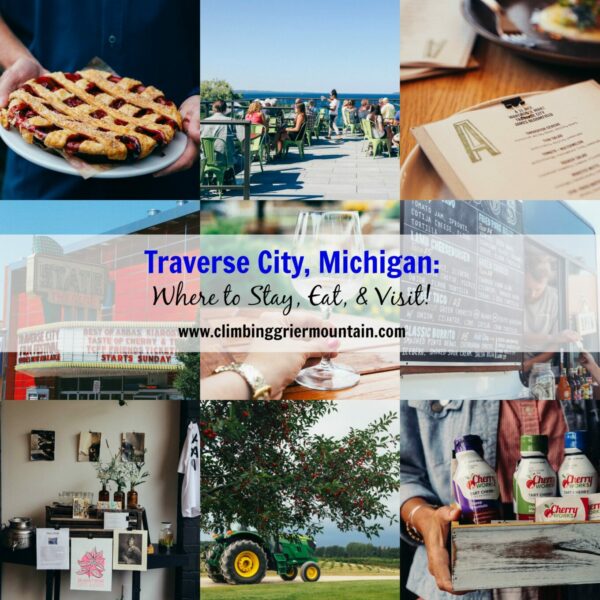 Northern Michigan.
Traverse City to be exact. Or, what I like to call the cherry on top.
This quaint, charming city is more than just a lakefront destination. Once a place prized as the weekend playground for Detroit bigwigs back in the early 20th century, it has now taken on a new persona. Yes, the beauty of Lake Michigan will always command center stage, but there's more to Traverse City than just sand between your toes.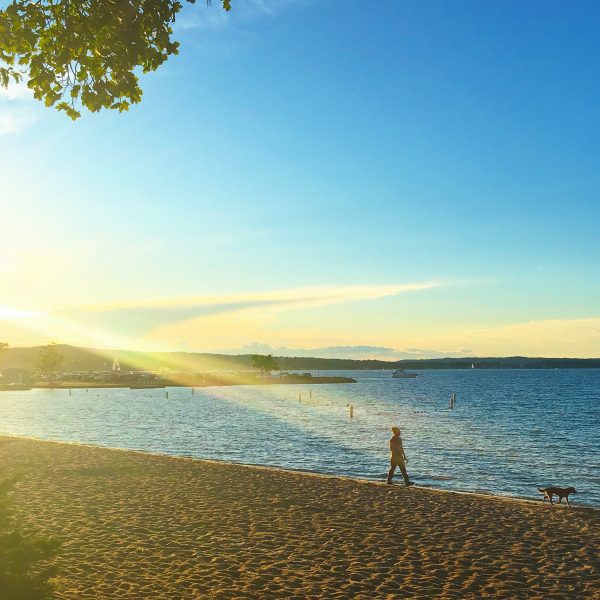 A few wonderful bloggers (Erin, Amanda, Rachel, and Becky) and I had a chance to visit Traverse City a few weeks ago. This was my first time visiting the state of Michigan and I must say, I was pleasantly surprised. Part of me wanted to keep this city a secret. The energy, agriculture, entrepreneurial spirit, and down right passion for a single, tart cherry was infectious. There's something in the air and ground in the 45th Parallel so follow along because you don't want to miss The Ultimate Guide to Visiting Traverse City, Michigan!
WHERE TO STAY: 
Lodging and Transportation 
One might think getting to Northern Michigan requires a bit of work. Yet, from Denver I found navigating my way to the Cherry Capital a breeze. With a quick connection in Chicago, I touched down in Traverse City in about 30 minutes. Even though Uber is not available in this city, I found a wonderful cab driver ready to make my first experience in Michigan a pleasant one. With a quick (10 minute) cab ride to the hotel, I was ready to dive into all things cherries and then some.
Our sanctuary for the weekend was the newly opened Hotel Indigo. Set in the center of downtown, this hotel is the place to stay, with sweeping views of Lake Michigan complete with rooftop access for an ultimate happy hour. Tip: feel like a VIP during the Cherry Festival because only hotel guests have access to the rooftop to watch the fireworks.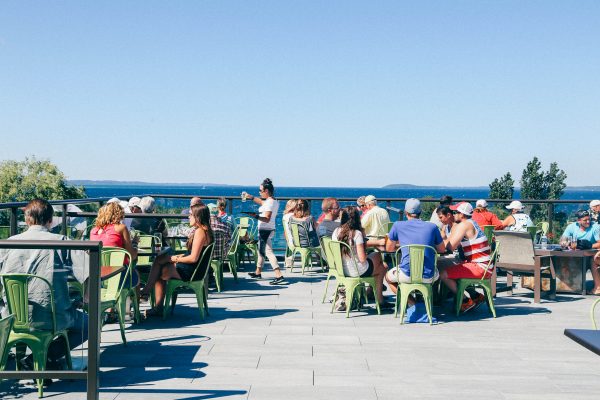 Comfy suites with large king beds, walk-in showers, ample closet space, and local coffee to brew made my time in Traverse City that much more relaxing.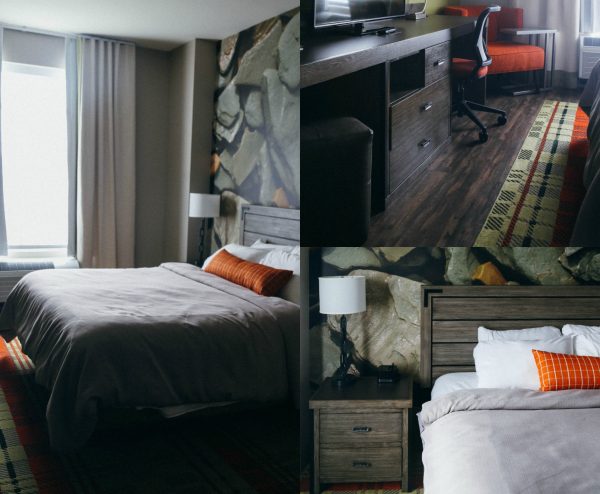 WHAT TO VISIT:
National Cherry Festival
You can't talk about Traverse City without mentioning the National Cherry Festival. This world-famous, cherry-centric festival has been taking place since 1952. I have been to many festivals but there's something extra that makes folks go especially wild for ruby red fruit.
The Cherry Festival takes place the first week of July. It is all hands on deck when it comes to making this festival come to fruition. Large, fair-like grounds right across from West Traverse Grand Bay supply over fifty-plus free family events like Ultimate Air Dog, Navy Blue Angels Air Show, Cherry Spit Pit, and more! It's no wonder it's "the" American festival.
In my opinion the best way to start your Cherry Festival experience is by visiting an actual cherry orchard. Just a short jaunt north of town you can learn the ins and outs of cherries from the pros as they take you on a guided tractor tour. Fun factoid: over 90 percent of the world's tart cherries come from Traverse City!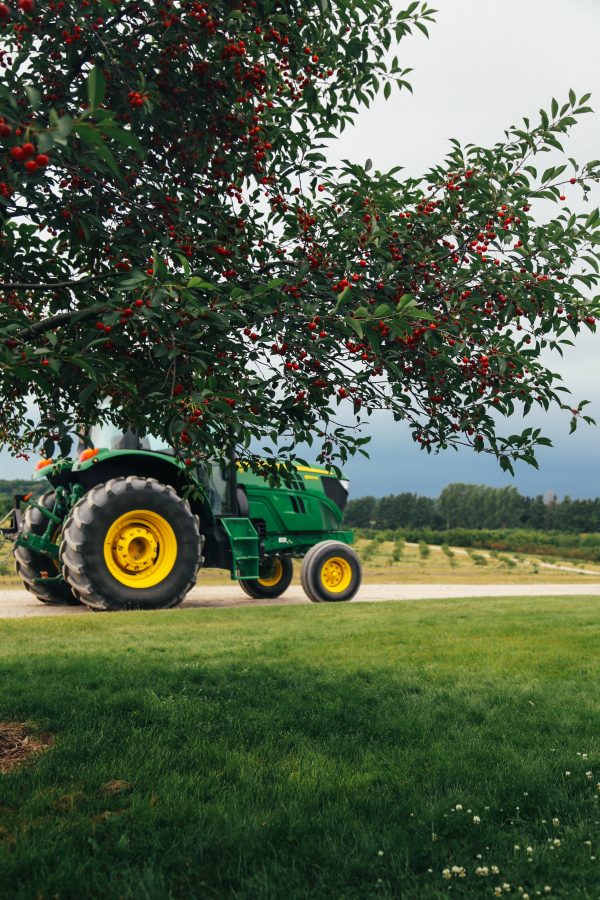 Once you've completed the orchard tour head back into town to grab a seat on the curb along Main Street to watch the Cherry Festival Parade. Be sure to stay and wave to the newly crowned and past Cherry Queens . Spot the Grand Marshall, which this year was actually a dog called Piper. He is quite the celebrity around Traverse City. If you fly out of Traverse City Cherry Capital Airport you might just see him chasing off critters from the runway!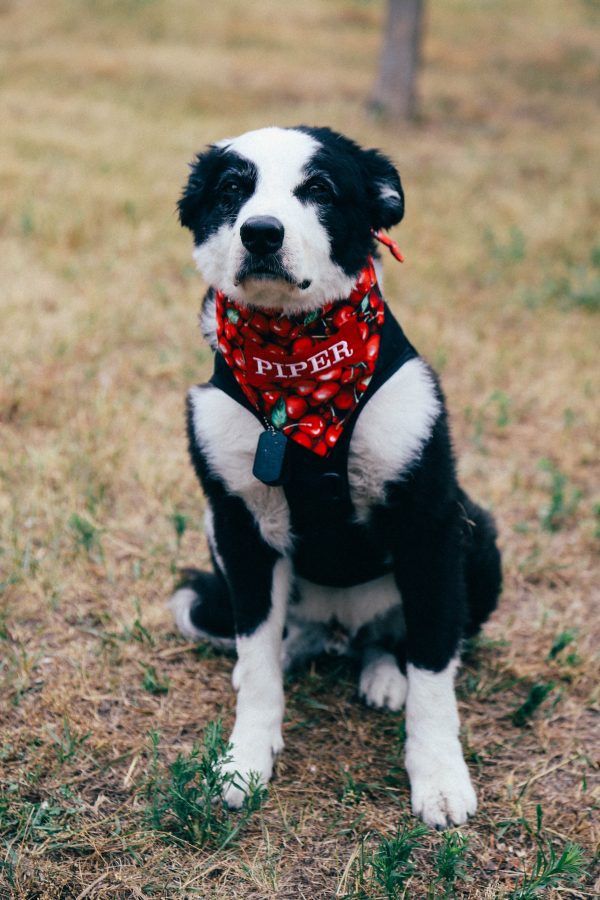 If you are still jonesing for some cherry fun, stay downtown and check out all the cherry themed stores. There is cherry fudge, salsa, barbecue sauces, ice cream, and cherry prints. The main reason people are wild about cherries is because of it's health benefits. Michelle of Cherry Works would have you eating cherries every day if she was a medical doctor. Instead she is the genius behind all these creative ways to introduce cherry concentrate – known for reducing inflammation and joint pain among many other aliments. You can grab Michelle's products at Whole Foods or on Amazon! Or, if you see her fluttering around town stop and say hi. She will be wearing her cherry-themed shoes.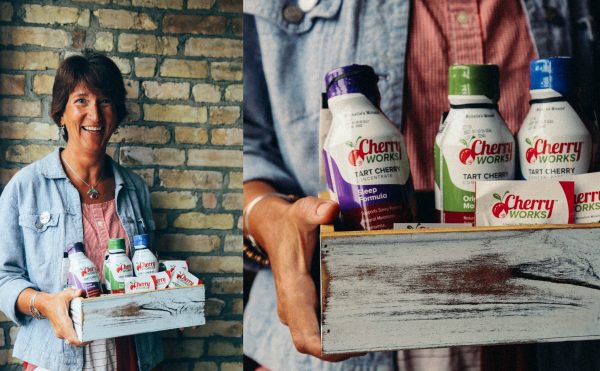 Wineries:
In between all things cherry, you can take a quick breather and find solitude at one of the many wineries located in Traverse City. Wine tastings are very affordable (around $5 a glass).
I highly suggest stopping by Black Star Farms. Not only do they have an incredible spread of sensational seasonal foods like grilled pizzas and hearty salads served at the Hearth & Vine café. Their wines are equally worth an extra boast or should I say pour. I suggest reserving their private tasting room for a small fraction to get the full culinary experience that is Black Star Farms. Definitely try a glass of their Cab Franc.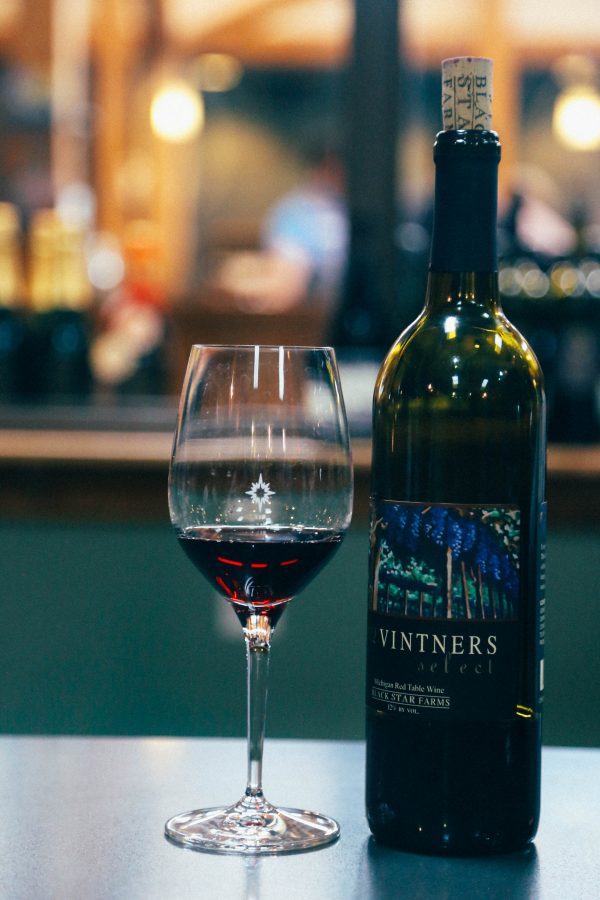 After Black Star Farms make your way down to Shady Lane Cellars. This winery is nestled in the hills and provides a relaxing environment to unwind. Slide into an Adirondack chair next to a fire pit and sip in all that Michigan has to offer. If you are with a larger group grab a chair inside their 100 year-old fieldstone chicken coop that they transformed into a wine tasting room.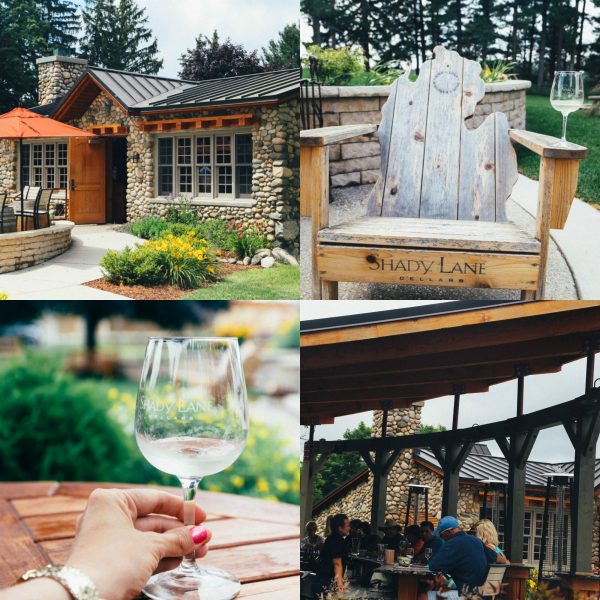 WHERE TO EAT:
Food 
You will be delighted to know that a highlight of your trip to Traverse City is the food scene. I have traveled as far as Japan and back, and I can honestly say; Traverse City is one of my all-time favorite food cities. The entrepreneurial spirit of the chefs mixed with fertile soil makes for an epic combination that brings New York cuisine to it's knees.
So, where to start? With dessert of course.
Grand Traverse Pie Company
To get your feet wet when it comes to this cherry-centric, foodie town start at Traverse Pie Company. Order a slice of their classic American cherry pie, grab a seat and savor every bite. It will be the best cherry pie you will have ever tasted. Good news, they do ship around the country.
Alliance
This restaurant. I'm not even sure where to begin. If you want a meal of a lifetime that doesn't require white tablecloths Alliance is your restaurant. Chef James Bloomfield should be nominated for every culinary award possible and then some. I say this with confidence because his menu changes daily. Not weekly, daily. Each dish is put together in a small forty-seat restaurant with such precision and discipline that your taste buds won't even know what happened. We had the pleasure of trying every dish on the menu from swordfish ceviche, tomato & watermelon salad with cucumber ice, to carrots with harissa, coconut curry, trout, and killer cocktails. Are you hungry yet?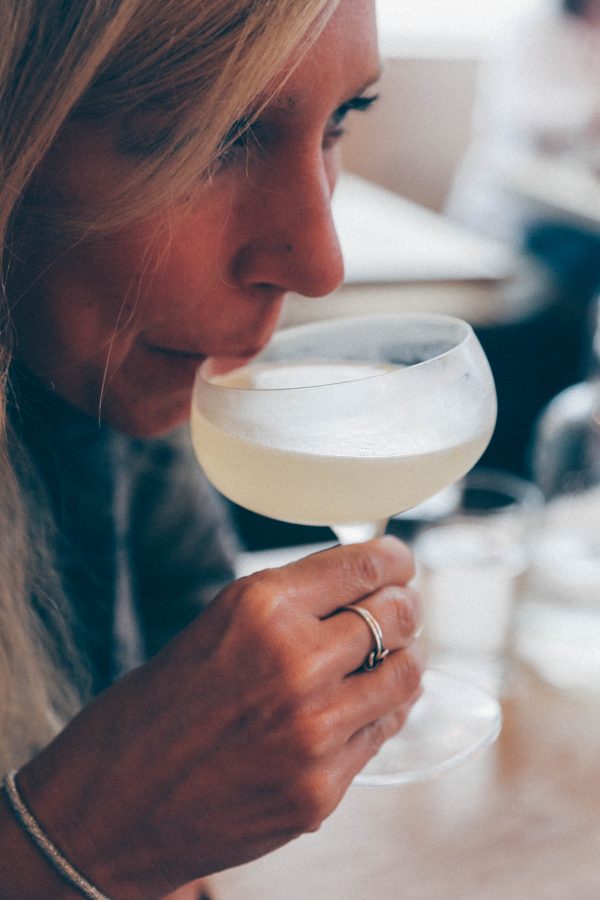 Moomers Homemade Ice Cream
If you need a sweet treat stop by Moomers Homemade Ice Cream that was recently named #1 Ice Cream Parlor in the US. Grab a waffle cone or fill up a cup because you will want a second or third scoop of their brownie batter cherry chunk!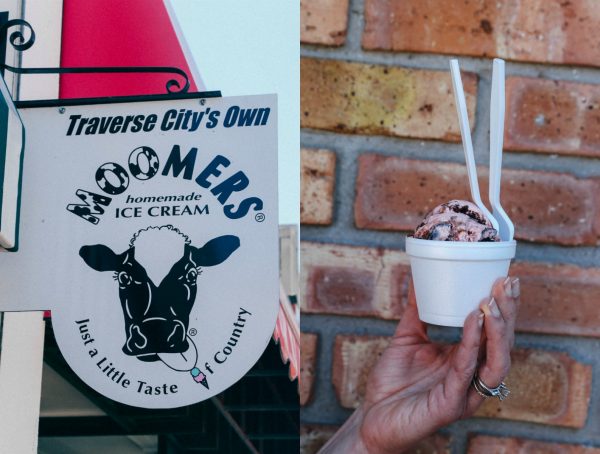 Black Market Coffee
Across the street from Hotel Indigo and around the corner from Alliance is the cutest coffee shop, Black Market Coffee. This local, hipster coffee shop has a sensational vibe – perfect for starting your morning off on the right foot. Pick up a pastry or local breakfast sandwich along with a freshly brewed latte.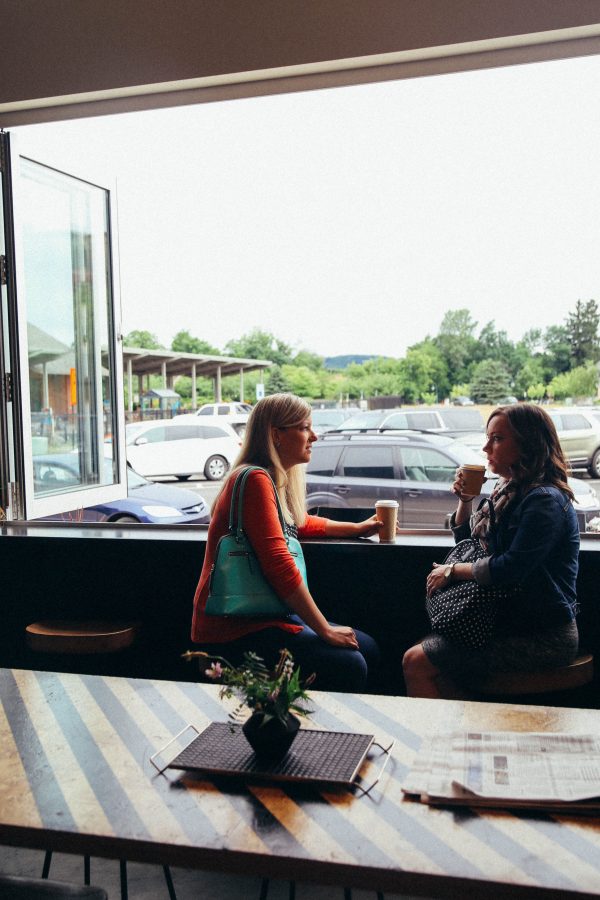 The Little Feet
Stop by The Little Feet Food Truck Park located right smack in the middle of downtown. This was one of my favorite pit stops for some inspiring local eats. Assorted food trucks serve up tacos, barbecue, vegetarian, waffles, and more. The Food Truck Park is a great place to grab a pint, nosh on some tacos particularly the lamb cheeseburger or fried avocado, and people watch.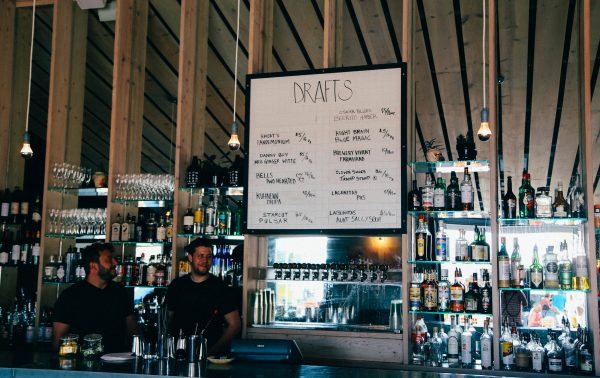 The Boat House
This was the grand finale on our whirlwind foodie tour. Just a short drive north of town is The Boat House that sits right by the marina. Yes, a quintessential steakhouse, but there is more than white tablecloths and breathtaking views of Lake Michigan. As we watched the sunset over the lake we dined on chacuterie boards, sipped on champagne, and drooled over the most incredible plate of fresh, buttery lobster. It's no wonder they call this place Pure Michigan.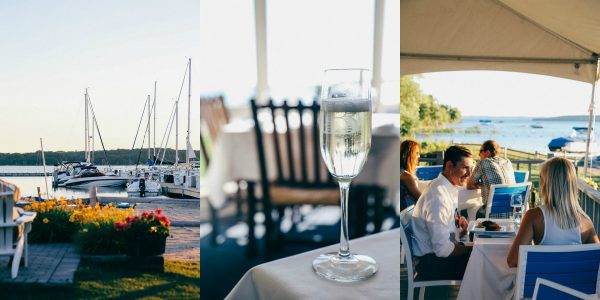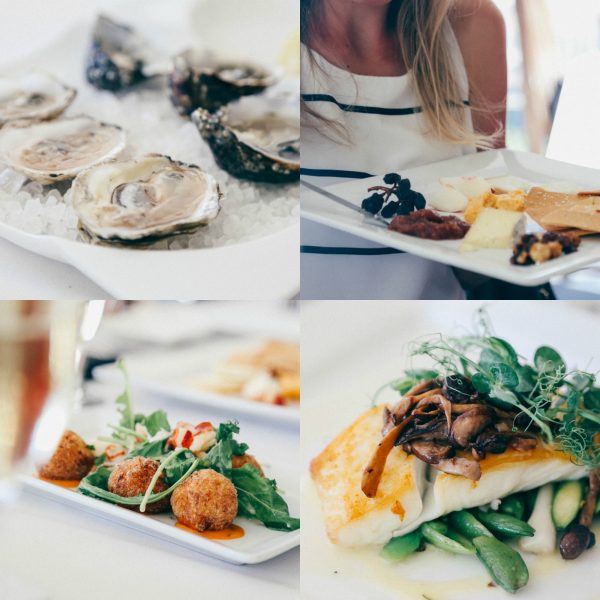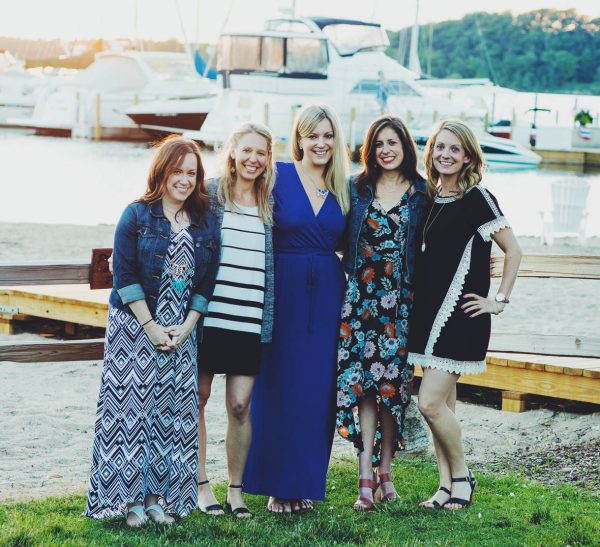 And that's a wrap on Traverse City and the wonderful Cherry Festival! I am already plotting my return. Until next time, Michigan!
***This post was sponsored by the National Cherry Festival and Cherry Capital Airport. As always all opinions expressed are 100% my own. A big thanks to Becky, Erin, Rachel, and Amanda for making this weekend so special!***