White Chocolate Peach S'mores
White Chocolate Peach S'mores are the ultimate summer dessert! Grilled peaches topped with melted white chocolate, toasted marshmallow and peach jelly. Easy, fun, and delicious!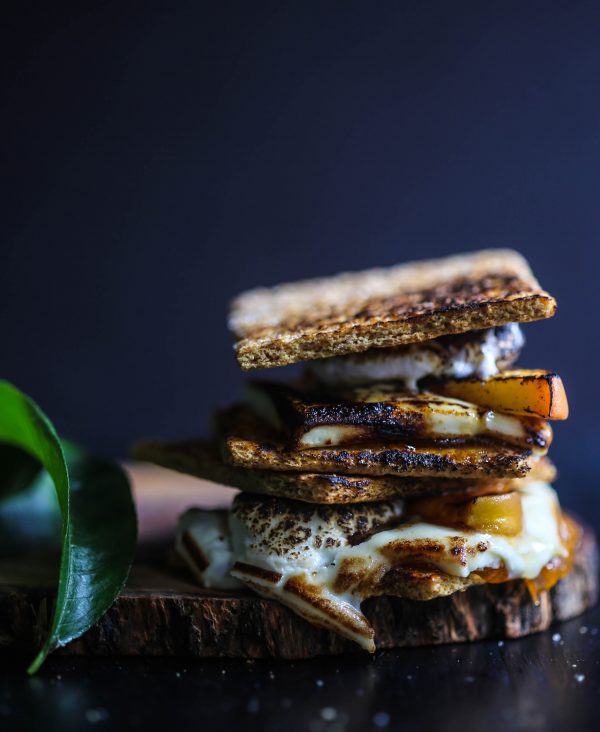 SIX whole years.
Six whole years this Friday marks the first time I hit "publish."
At the time, I didn't think or frankly give two shits about what I was posting. I didn't even have a Facebook account and thought the internet was this wild frontier filled with unusual people sharing random stuff. Fast forward a few years later, and those people I deemed unusual are now my friends and community. My tribe if you will.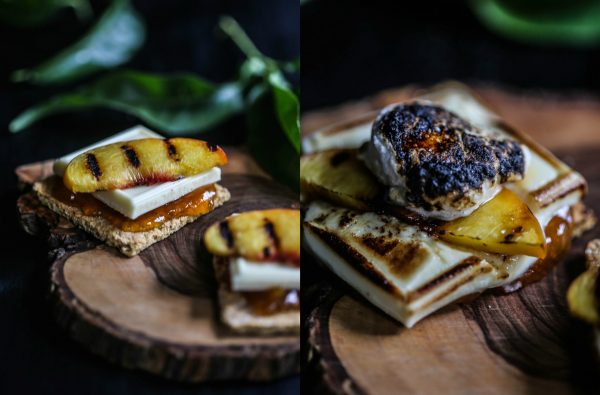 I'm not sure if I've ever told you this. Part of me gets a little teary-eyed just burping this up, but I've always had a hard time letting people in. I have a very small circle of family and friends around me for a reason. I struggle trusting people with my thoughts, concerns, feelings, and random comedic monologues. Did you know that I have a killer Russian accent? Yep. Give me a little giggle juice and watch the magic unfold.
Anyway, the point of this post today is that I am extremely grateful for your friendship and support over the past six years. CGM has become a place where I can be my most authentic self. A place where I can let everything go, say stupid things, be silly, complain about being tired, and make delicious food. CGM has given me a platform to trust the big, wide open universe and for that, I am truly grateful.
So, as I blow out six candles this year, I want to say thank you to each and every one of you who read CGM. Not only does it mean the world to me that you actually care what wack-a-doo things I have to say, but you allow me to just be me. I couldn't have built this blog without your humbling comments, thoughtful corrections, and brilliant reminders. For a long time I thought I was on a journey by myself, turns out the universe had other plans.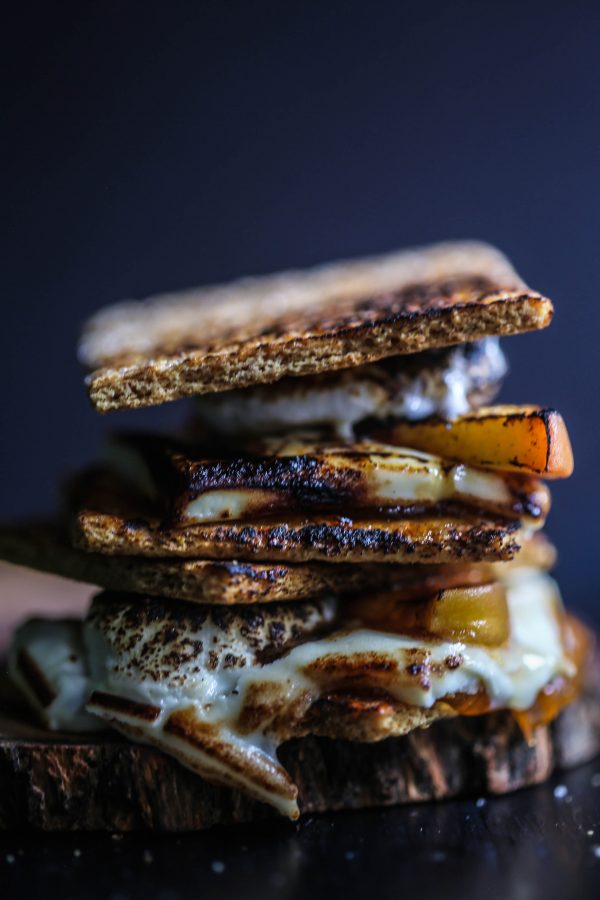 With that, let's blow out the candles and celebrate with my all time favorite dessert, s'mores!! These White Chocolate Peach S'mores may be my greatest creation yet. Grilled peaches topped with melted white chocolate, toasted marshmallow and peach jelly. How could you not want s'more?
Anyway, here's to six more years filled with more food, adventures, and self discovery.
With a grateful heart,
Lauren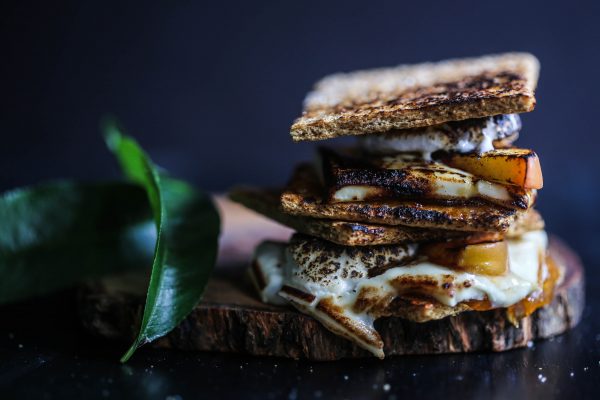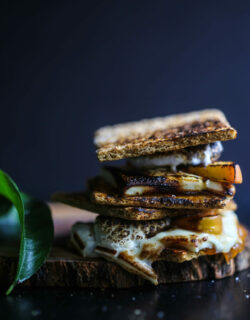 White Chocolate Peach S'mores
Ingredients:
8 square pieces graham cracker
4 square pieces white chocolate
8 slices peaches, grilled
4 large marshmallows
4 teaspoons peach or apricot jelly
Directions:
Over an open flame (either use a gas range, grill, or campfire) toast marshmallow until slightly burnt and beginning to melt. Take 1 teaspoon of peach jelly and spread it onto the bottom of a graham cracker square. Next, top the jelly with a white chocolate square, followed by two grilled peach slices, toasted marshmallow, and finally the top of the graham cracker. Eat immediately! Repeat process until all ingredients have been used. Enjoy!
All images and text ©