Pepper Caprese Salad with Turmeric Dressing
Pepper Caprese Salad with Turmeric Dressing is a festive, easy salad that's ready in 15 minutes or less!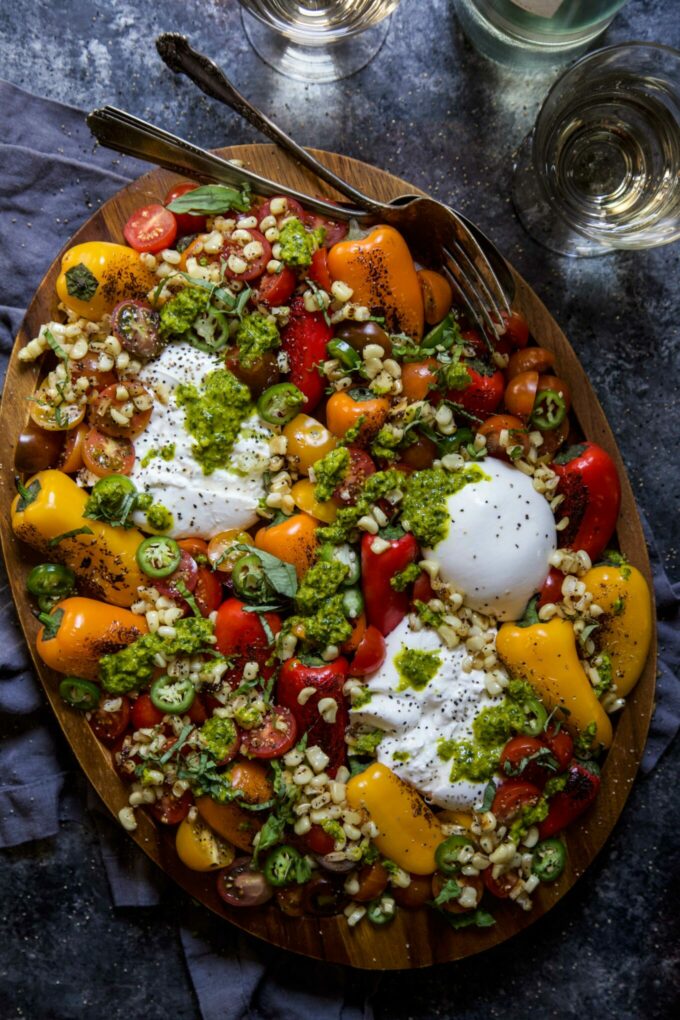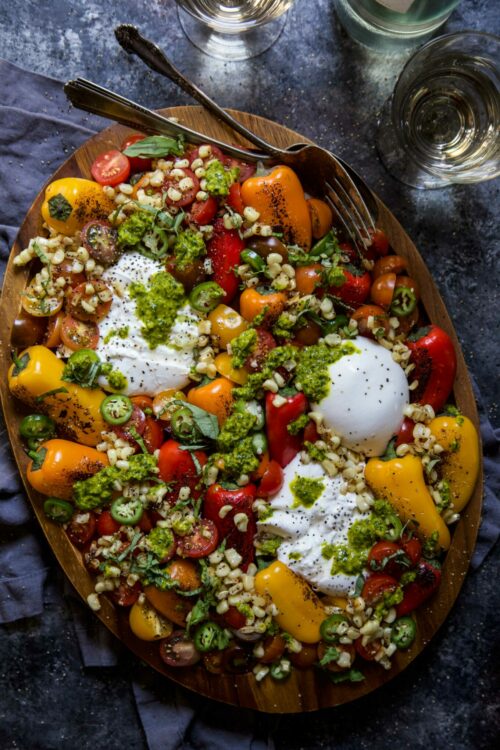 We're back.
From the North.
You guys, I must say, Montreal is breathtaking. This vibrant metropolitan city is bursting with art, food and culture. One moment you feel like you're walking the streets of Paris in Old Montreal. The next you're standing in front of a giant graffiti mural while eating poutine. A girl could get used to these things.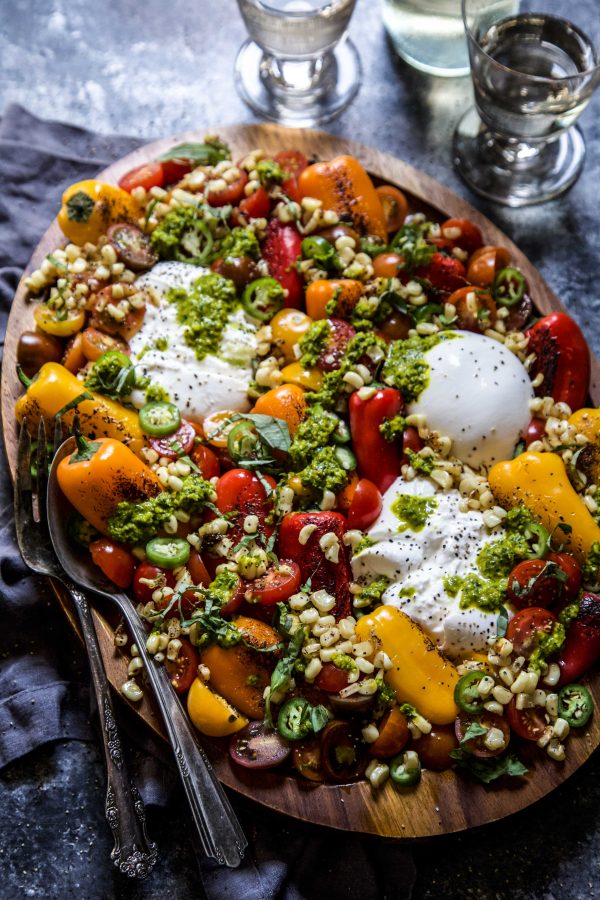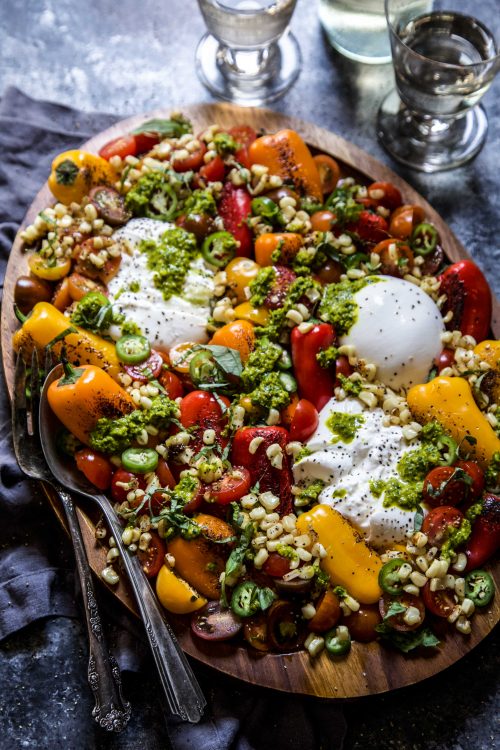 Besides the food and art, we got to experience the city in full on Grand Prix mode! Montreal goes all out for everyone that comes into town. From street festivals to open-air markets to race memorabilia, it was so fun to witness one of the highlights of the summer!
I plan to do a full recap of our time in Montreal and the Grand Prix event. BUT! Seriously, if you have never been to a formula one race (even if cars aren't your thing) you need to go. It blows NASCAR out of the water!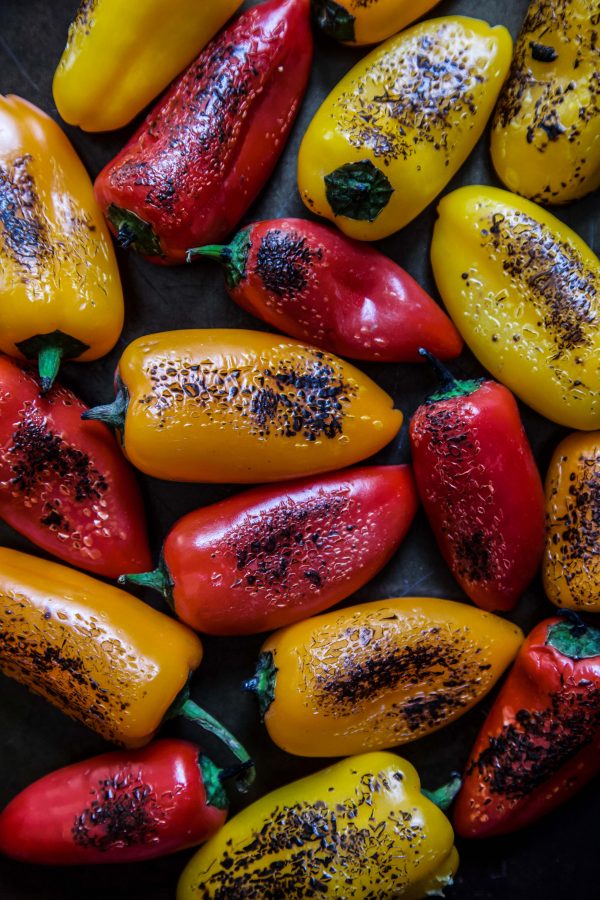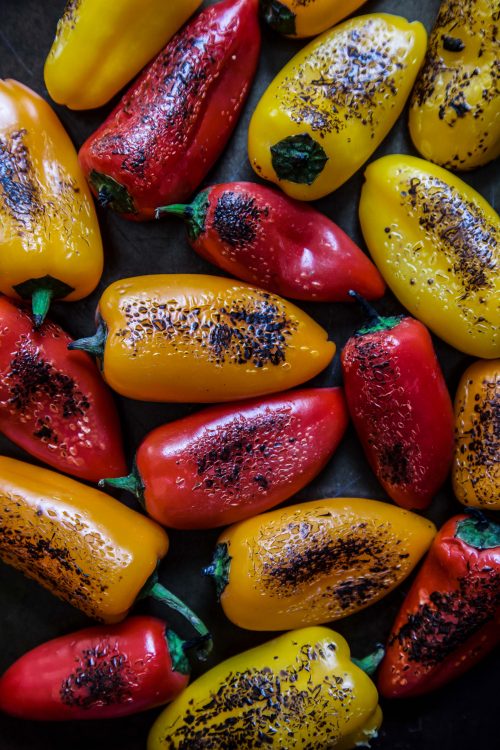 Now that we are back home I am going to spend this week catching up and taking full advantage of all the summer produce. With the weather here in Denver not cooling down anytime soon, I want to stay far away from the stove as possible. Which is why this Pepper Caprese Salad with Turmeric Dressing is going into the regular dinner rotation.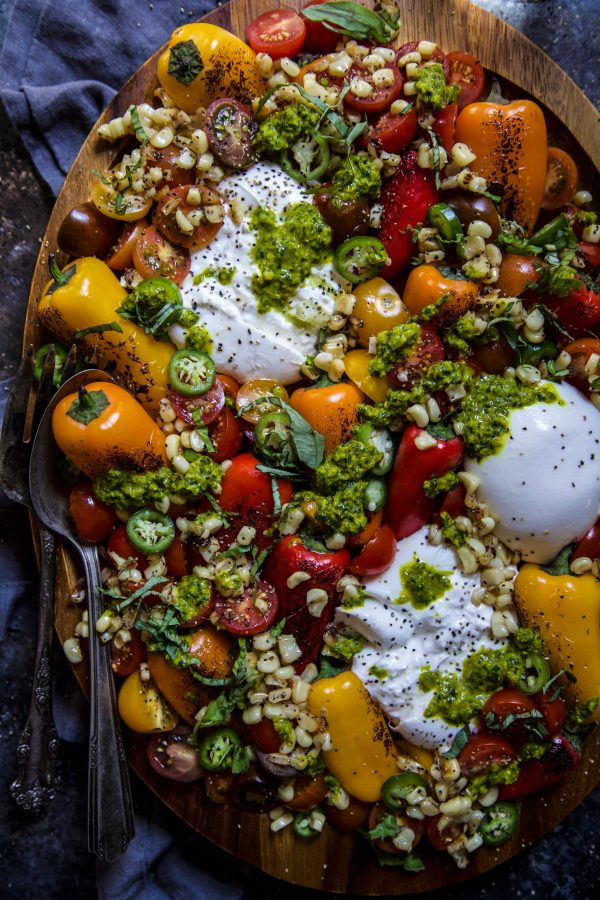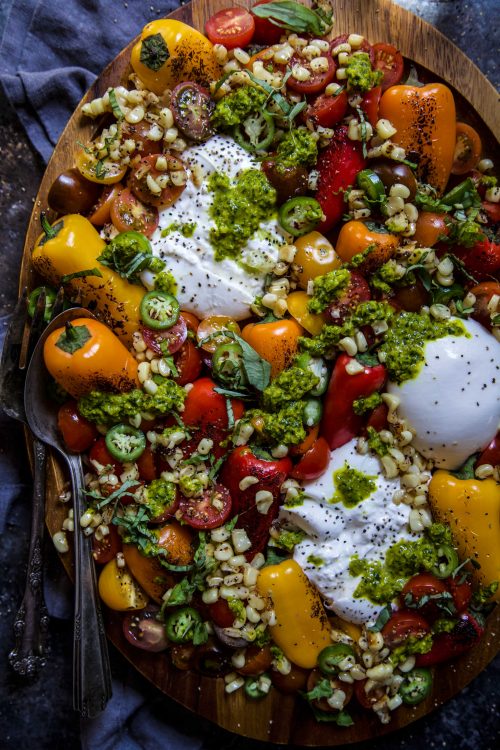 Don't get me wrong I love salads, but isn't a salad with cheese as the base just better? Thought so. I thought it would be fun to mix up your standard caprese and instead of tomatoes, why not peppers? We have so many growing in our garden that I thought these would be badass with cheese, grilled corn and a killer turmeric dressing for some extra sass.
Now, someone pass me a fork!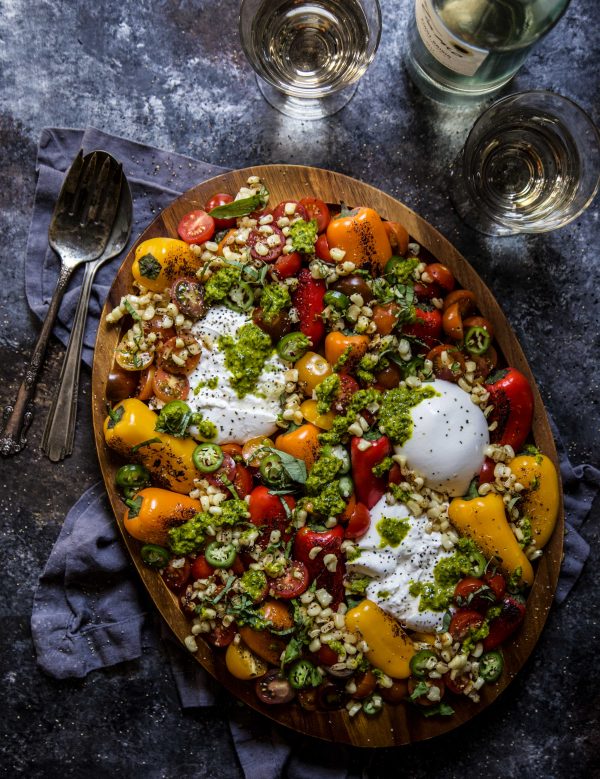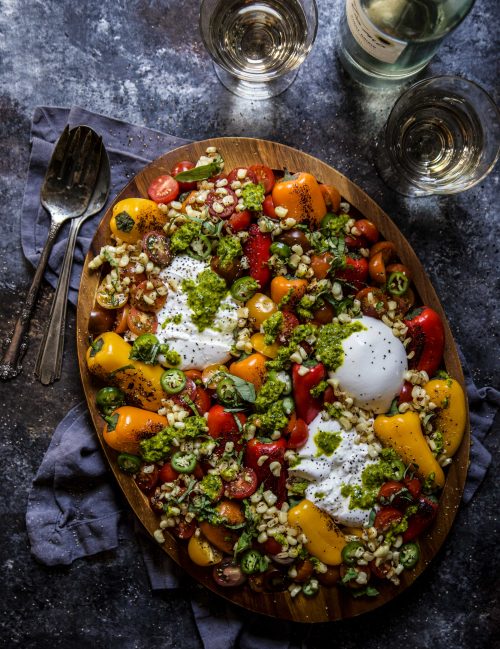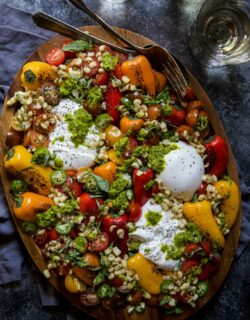 Pepper Caprese Salad with Turmeric Dressing
Ingredients:
1 jalapeno, seeds removed and roughly chopped
3/4 tsp ground turmeric
1 tbsp fresh ginger, peeled, roughly chopped
1 garlic clove, chopped
1 cup cilantro
1/4 cup olive oil
1/2 tsp grated lime zest
3 tbsp lime juice
salt and pepper to taste
Grilled sweet peppers
1 1/2 cups grilled corn
3 balls of burrata
1 1/2 cups sliced grape tomatoes
Jalapeno rounds, for garnish
Fresh chopped basil, for garnish
Directions:
Add jalapeno, turmeric, ginger, garlic, cilantro, olive oil, lime zest, lime juice, salt and pepper into a food processor. Pulse until smooth and set aside.
Next place burrata balls onto a serving plate. Fill in around the burrata balls with sweet peppers, corn, tomatoes, jalapeno rounds and basil. Cover the salad with the turmeric dressing, serve, and enjoy!
All images and text ©