Cherry & Plum Toast with Blueberry Whipped Ricotta
Your morning breakfast just became a breeze to make with this Cherry & Plum Toast with Blueberry Whipped Ricotta. Juicy cherries, plump plums, and sweetened blueberry whipped ricotta piled high on a golden toast makes this hump two snaps up!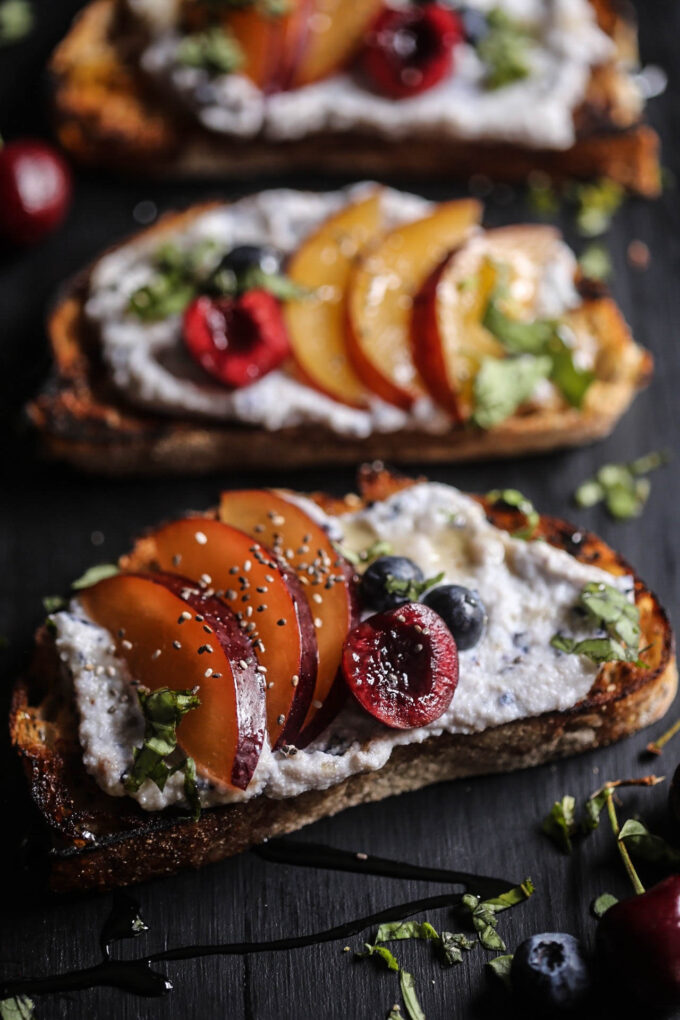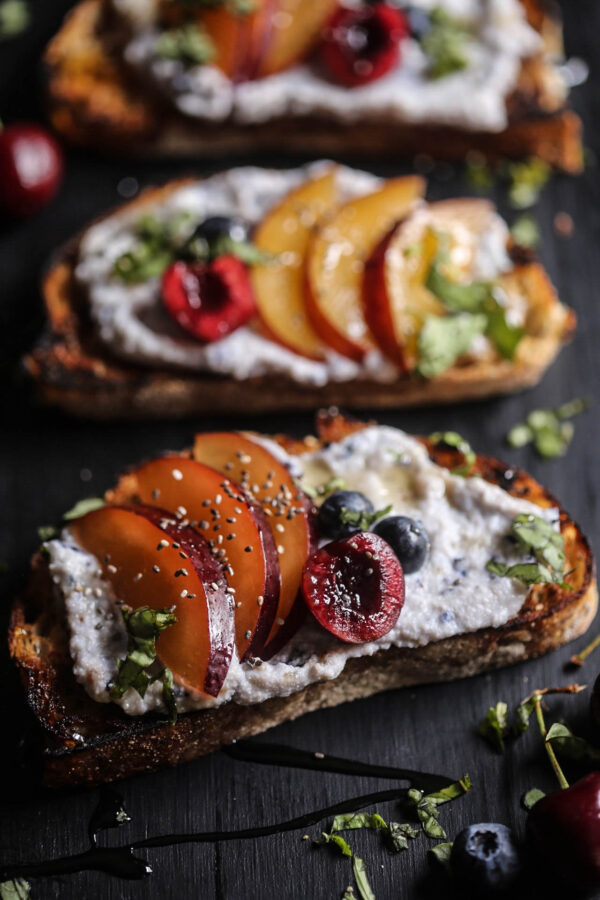 I hope you like fruit.
Because today, I have fruit on fruit inside of fruit.
It's a fruit-fruit PAR-TAY. That doesn't sound right does it? Ohhhhhh, EFF It.
On Monday, I posted about my recent trip to Traverse City, Michigan (aka The Cherry Capital). After re-reading that post it is quite amazing that an entire industry can built around a single piece of fruit. Who would of thought a cherry could become like Madonna level celebrity status? Fun factoid: Madonna is actually from Traverse City.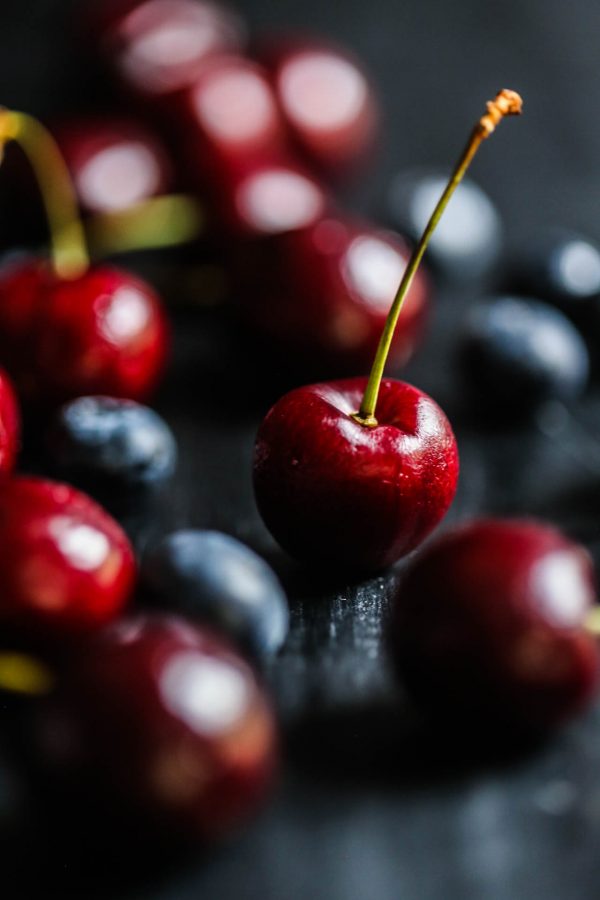 Now, I couldn't in good conscience write about the motherland of cherries and not actually produce a recipe using cherries. That's just no bueno. I thought about making a cherry pie for like 2.2 seconds but realized that nothing will ever come close to that perfect pie at the Grand Traverse Pie Company. So I will leave the cherry pie magic to them.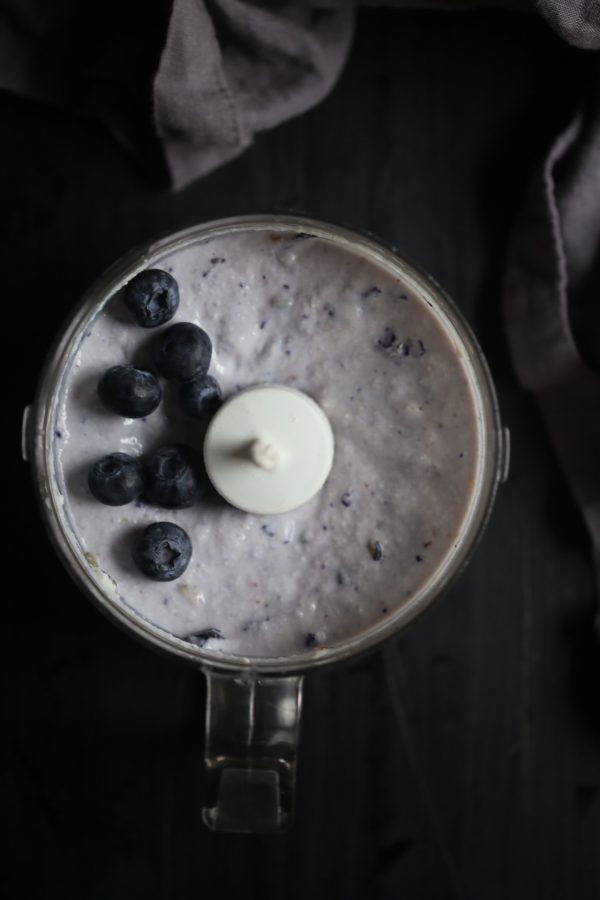 Instead, I wanted to make something that highlights all of the summer bounty right now including the cherry. Think of this recipe as a fruit dump. You can technically use whatever berries you have on hand to make the whipped ricotta. I just used blueberries because I love the contrast between the cherries and the blue hue that it gives the ricotta.
Anyways, toast your toast to whatever crispy level your heart desires. Smear some of the blueberry ricotta spread on top followed by cherries, slices of plum, fresh basil, a sprinkle of chia seeds and of course, honey. This Cherry & Plum Toast with Blueberry Whipped Ricotta is how all weekdays should start.
Because there's no wrong time to have a fruit-fruit PAR-TAY.
Am I right? I'm officially fruity.
Fruit-amous, out.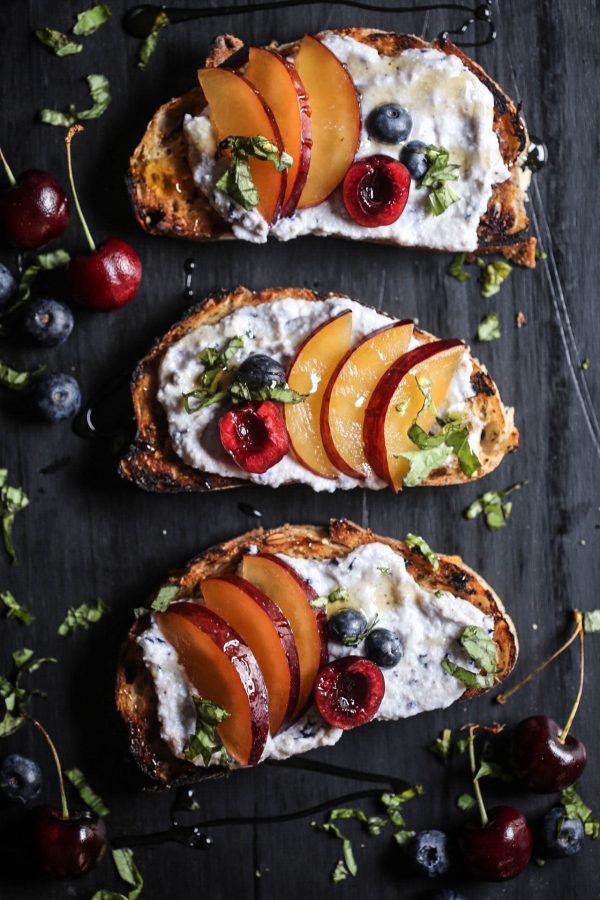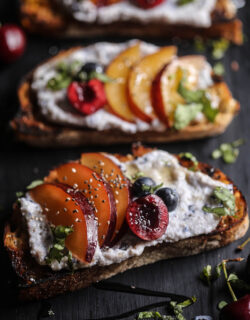 Cherry & Plum Toast with Blueberry Whipped Ricotta
Ingredients:
1 cup Whole Ricotta
1 tablespoon Whipping Cream
1 teaspoon honey
1/3 cup fresh blueberries
8 slices bread
Plums, sliced thinly
Cherries, sliced, pits & stems removed
Chia seeds, garnish
Honey, garnish
Fresh basil, garnish
Directions:
In a food processor or blender, add ricotta, cream, honey, and blueberries. Pulse until combined. Take a piece of toast and spread some of the blueberry whipped ricotta on top. Next, add slices of plum followed cherries, chia seeds, honey, and fresh basil. Continue process until all slices of bread have been used. Enjoy!
All images and text ©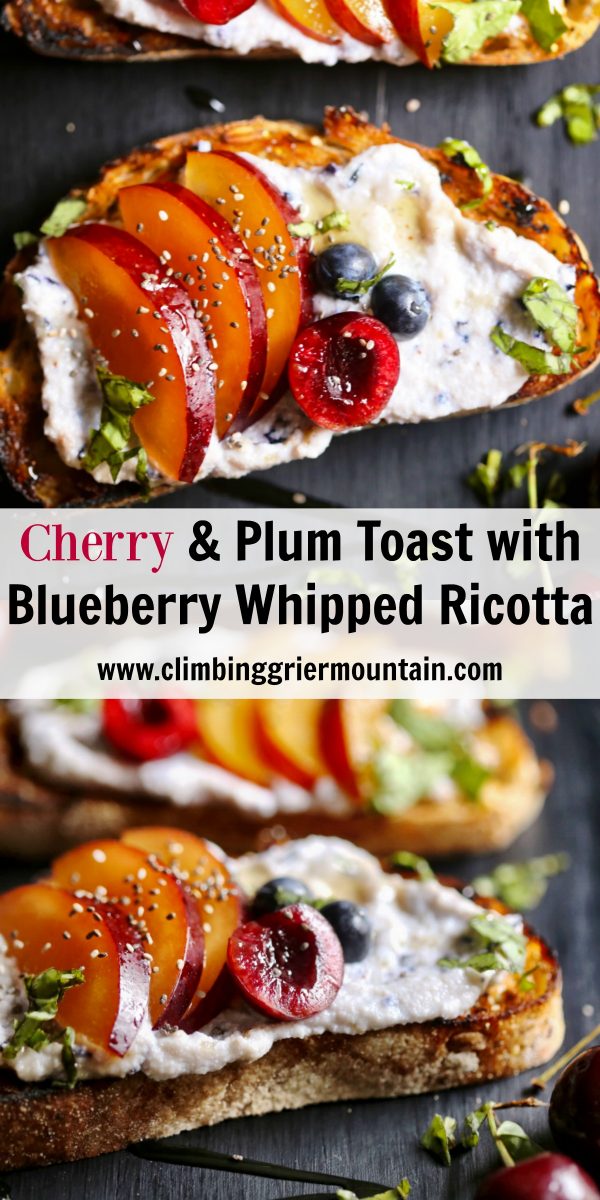 Elevate your breakfast experience with our Cherry & Plum Toast topped with Blueberry Whipped Ricotta. A harmonious blend of sweet and creamy that's perfect to start your day with a smile.