Farmers' Market Sockeye Salmon Nachos
Farmers' Market Sockeye Salmon Nachos are a must-make! Made with fresh Copper River salmon and topped with summer's endless bounty!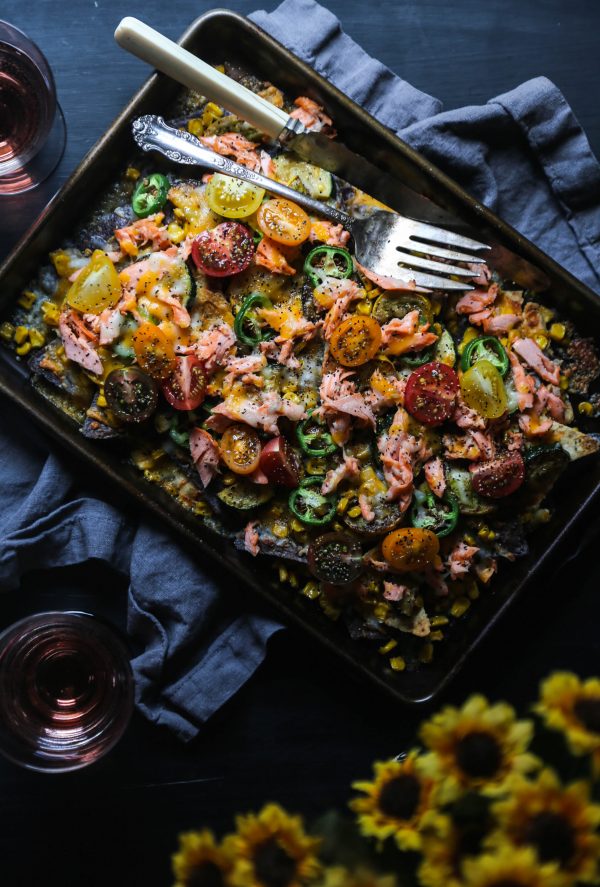 Wild Alaskan Salmon.
What images come to mind when you hear these three words?
For many of us land-locked folks, our images come from what we see behind the fish counter at the local super market. Frozen fish, packed down in crushed ice, with bewildering fish seasonings stacked below. The connection between Wild and Alaskan Salmon gets a little lost in translation.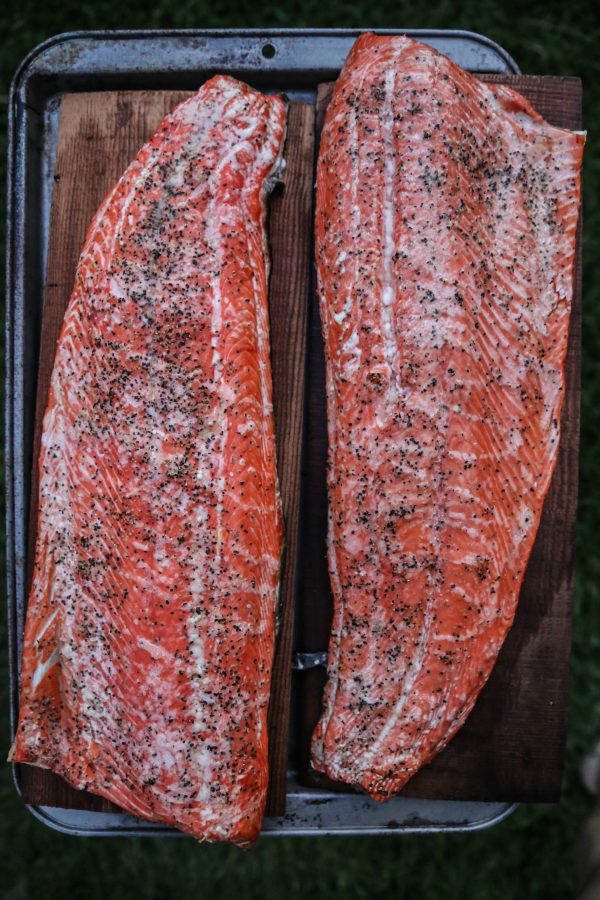 Well, today, I am going to help translate. After spending almost a week at salmon camp, I have a clearer understanding of the wild salmon fishing industry, what it takes to survive in said industry, the care that goes into maintaining wild salmon, and the very town who's love and passion supply us with the ultimate Wild Alaskan Salmon.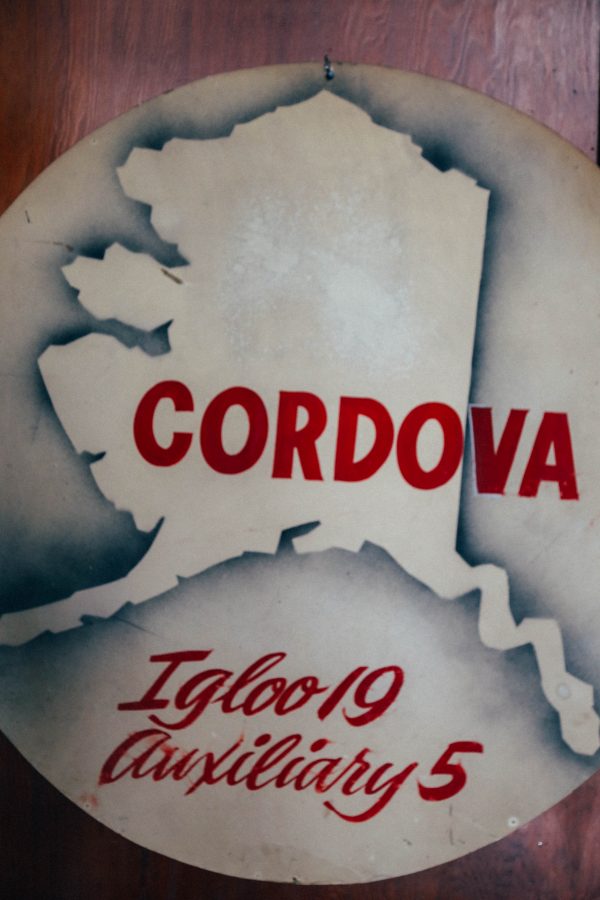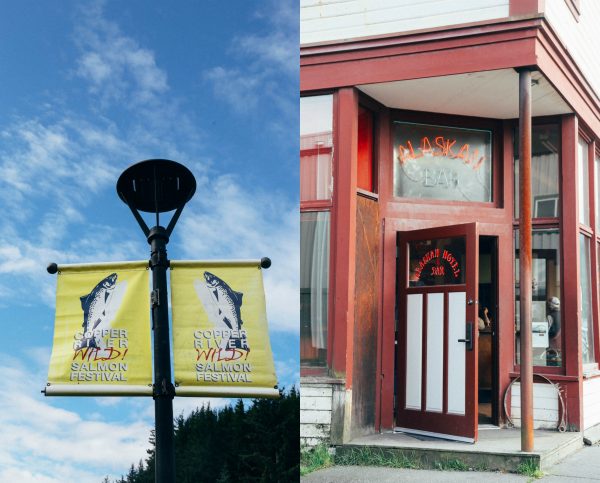 Let me introduce you to Cordova, Alaska, population 2,000, and the folks behind Copper River Salmon. Cordova lies near the mouth of the Copper River and just east of Prince William Sound.  There are no roads to other towns from Cordova. You can only access things via plane or ferry and commercial fishing is the main industry in this town. And that's where are our story begins.
Commercial fishing is incredibly tough. Forget everything you think you know for a minute and let me explain. We had the opportunity to step aboard Fisherman John Williams' boat for an afternoon to get the full experience of what it takes to be a fisherman. As we left the harbor, it took approximately 45 minutes to get to a spot to fish. By the way, there are only 541 permits to fish the waters in and around Cordova. If you're lucky, you are either grandfathered in, or not so lucky and have to purchase one when they go up for sale which can set you back around 250K.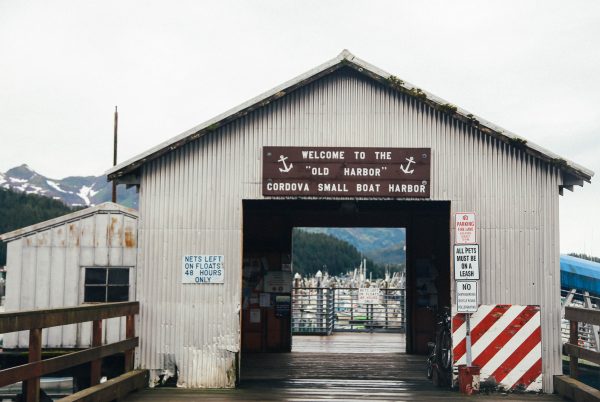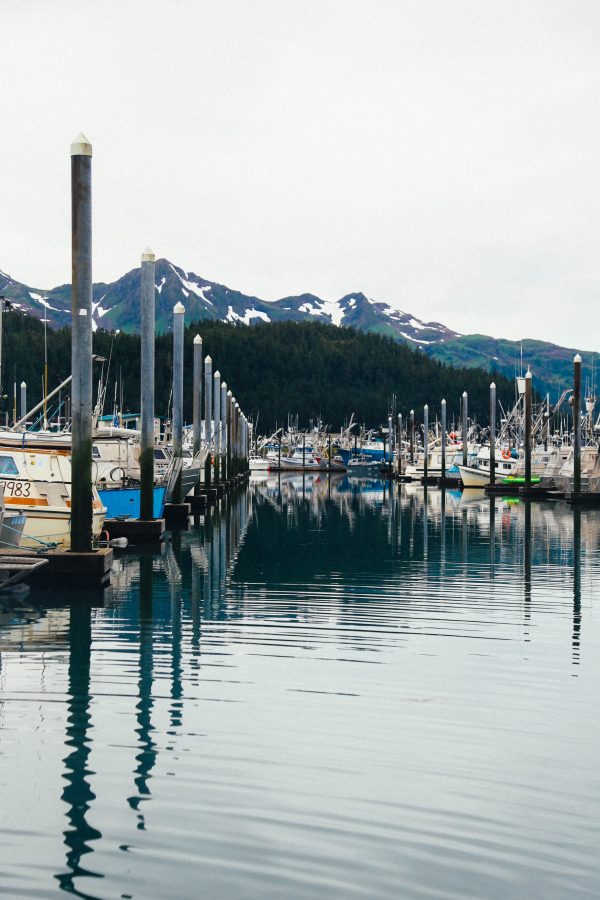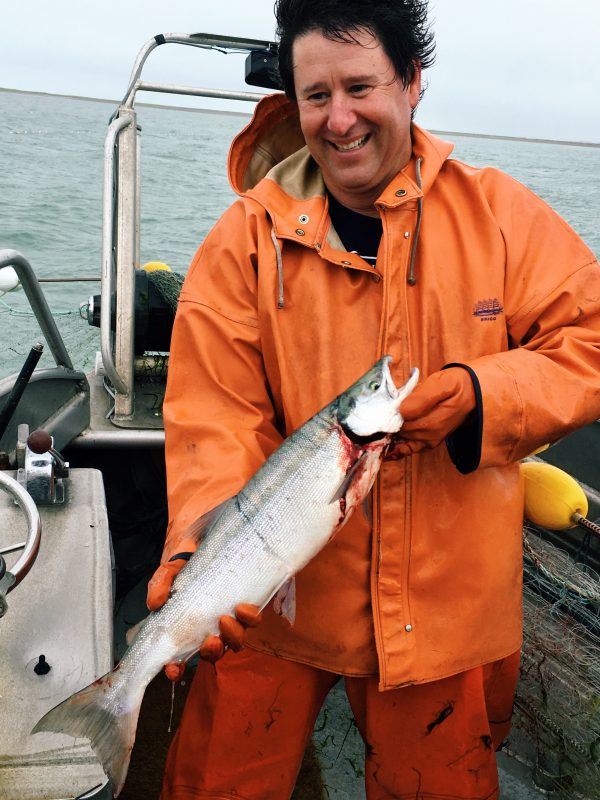 Most of these fishing boats are only operated by a singe person. Imagine being out in the open sea by yourself for 36 hours straight. We finally arrived at our spot, and John let the gillnet out (which is roughly 900 ft long), and then we waited. After five or so minutes, in 30 feet of water, it was time to see if we caught anything. After two tries we did manage to catch a single salmon. Phew.
Now, you are wondering, why only 36 hours? Well, this is were the Alaska Department of Fish and Games comes into play. Meet Shane, who works out by Child's Glacier at the sonar station near Millennium Dollar Bridge. His job, along with two other hardy men, are to count by hand the thousands of salmon and other species that are swimming upstream during the different runs of the season. These specific numbers help the Fish and Game folks keep a balance between fish and fisherman. So, if Fish and Game feel the salmon need more numbers for spawning, they will lessen the amount of time a fisherman can be out on the water to try and catch the salmon.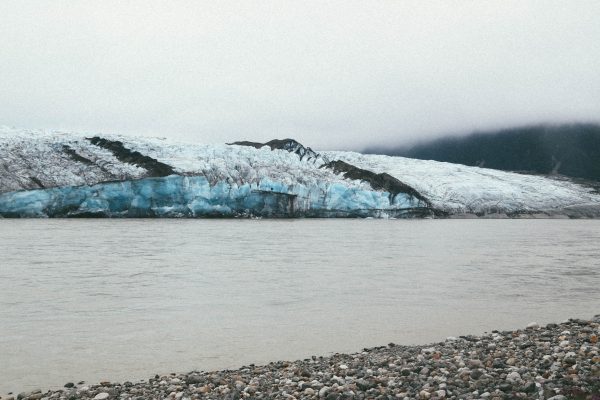 Quick salmon spawning lesson: salmon are born in fresh water streams, and when they've matured, they head out to sea, hang out for a few years, and then make the journey back to the same fresh water stream to spawn. Check this out. The King Salmon (the reason why it's the highest in omega 3's and the most fatty) swims roughly 300 miles up the Copper River to spawn. Talk about working out! If you are wondering, the fishermen catch the salmon that are traveling back to spawn. Make sense?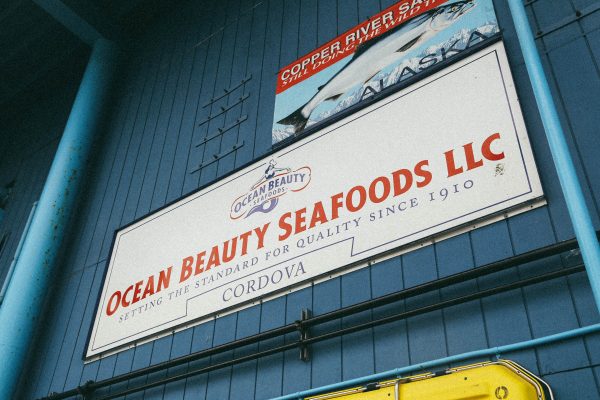 Once the salmon have been caught, the fisherman can sell their fish to a local processing plant. From there, salmon (king, sockeye, coho, etc) get frozen, canned, or shipped fresh all over the world! Or if you live in Cordova, you get the pleasure of enjoying fresh salmon 4,298 ways and counting.
To wrap up, this trip was an absolute eye opener. I think whatever work you do, it is truly meaningful to know about where your food comes from, and who is working hard to make that piece of beautiful king salmon appear on your plate. Take a moment (especially us land- locked folks!!) to not be afraid to purchase salmon at $28 a pound. Because it's worth every single penny to keep this true wild salmon industry swimming.
A big thanks to the amazing fishermen and fisherwomen of Cordova for allowing us into your lives. Your passion and humility are absolutely infectious and I can't thank you enough for all of your hard work. To the Copper River Marketing Association Team, thanks you for being our guides on this trip. Without you, our reach into the beautiful Alaskan world would not have been possible. And thank you to the rest of the folks who made this journey possible whether cooking, stocking our b&b, letting us take your picture, and for making us want to return to Alaska sooner rather than later.
Until next time, Cordova.
***This post is sponsored by Copper River Salmon. As always, all opinions expressed are 100% my own.***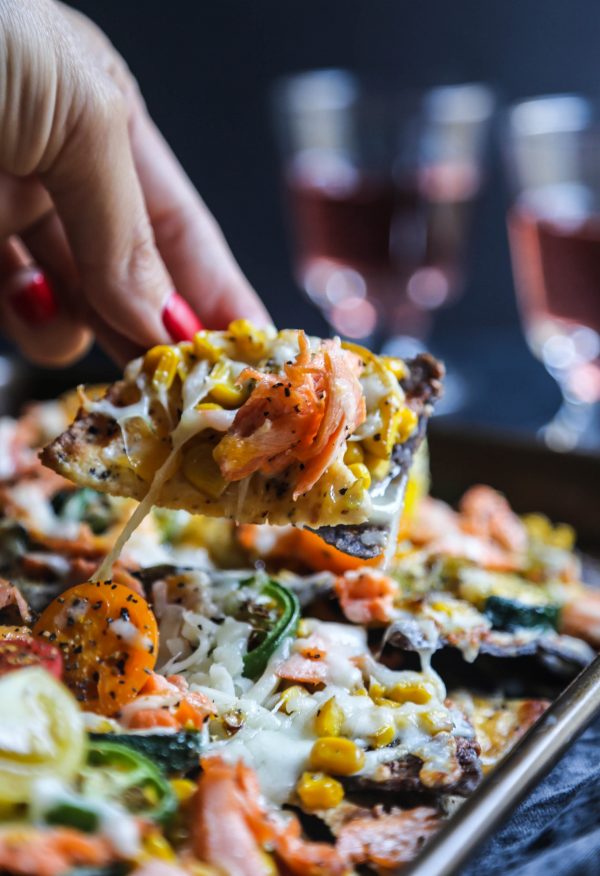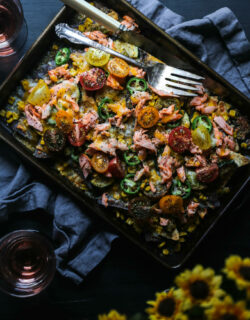 Farmers Market Sockeye Salmon Nachos
Ingredients:
8 oz sockeye salmon
1 cedar wood plank
1/4 cup olive oil
1 zucchini, sliced into half moons
1 yellow squash, sliced into half moons
1/2 cup yellow onion, sliced thinly
1 cup grilled corn
1 cup cheddar cheese, shredded
1 cup mozzarella cheese, shredded
1 jalapeno, sliced into rounds
3 cups blue corn tortillas
3 cups yellow corn tortillas
salt and pepper to taste
Directions:
Fill a 9X13 baking dish halfway up with water. Place the cedar wood plank into the water and allow to soak for at least an hour. Preheat grill to medium-high heat. Remove plank from the water and place the sockeye salmon on the plank. Drizzle the top of the salmon with two tablespoons of olive oil followed by salt and pepper. Grill the salmon for about 12 to 15 minutes. Once cooked, removed from heat and set aside. You will want to "shred" the salmon for easy placement on the nachos.
In a large skillet preheated to medium-high heat add the remaining two tablespoons of olive oil. Add the zucchini, squash, onion, salt and pepper. Saute vegetables until softened about five minutes. Remove skillet from heat.
To assemble the nachos: place blue and yellow tortilla chips on a baking sheet. Mix them around until they are evenly disbursed and semi-flat. Next, top with veggies, corn, jalapenos, salmon, and cheese! Place under a broiler for about five minutes or until the cheese has melted! Dive in!
All images and text ©
Elevate your snacking with Farmers Market Sockeye Salmon Nachos. A delightful seafood twist on classic nachos, delivering fresh, vibrant flavors in every bite. Perfect for your next gathering.