trip recap: tokyo, japan > day three
The finale – Our last day in Tokyo.
It's just crazy to think back at all we accomplished in three days. In case you just joined us, make sure to read up on day one and two. You don't want to miss a single detail!
At the outset on our last and final day, we ventured over to two new neighborhoods, Roppongi and Shibuya. Roppongi is not the best tourist spot unless you are into the club scene. I discuss a little more about this neighborhood below so for now I will expand a little more on Shibuya.
Shibuya is what you typically imagine when you think of Toyko – bright lights and crowds complete with a sensory overload. Most locals over 30 don't venture to this neck of the woods because entertainment is marketed to twenty-somethins. In Shibuya there are many Izakaya's (translation: Japanese Pub) and Karaoke spots. If you want to locate an Izakaya, look for a red lantern hanging out front!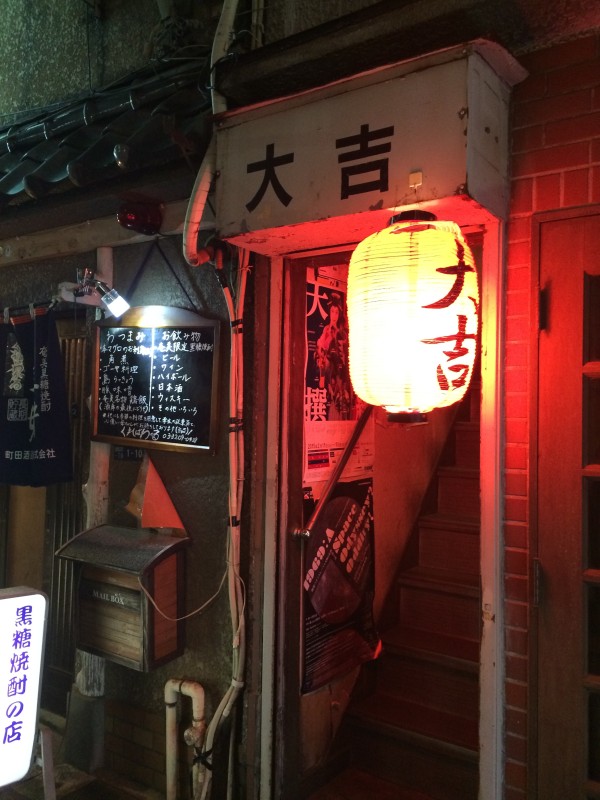 You'll find many restaurants, cafes, and shops along the Supeinzaka (which means Spain Hill). The place where we ate "conveyor belt sushi" was located on this street. If you are into gambling check out the many Pachinko establishments around the area. Shopping in Shibuya is way more affordable and fun to check out. Shibuya 109 is a large, 10-floor department store that carries every trend you can think of. Imagine H&M, but better and more organized.
I discuss more about Shibuya Crossing below, including local street food, and the best cheeseburger sushi roll I've ever had! Plus, I'll share a glimpse into Piss Alley and what Tokyo used to look life before WWII.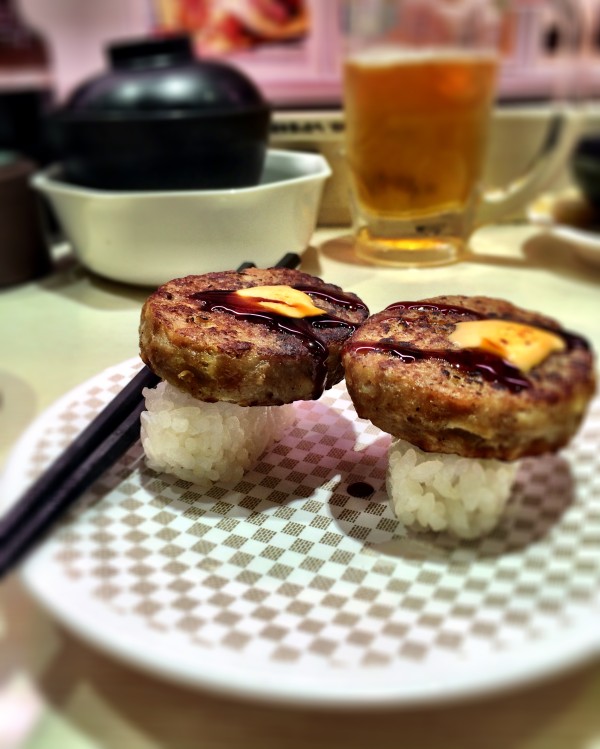 I hope you enjoy!
_______________________________________________________
THIRD DAY GEMS:
Roppongi: Or, better known as Expat Central or Little Embassy. Roppongi is home to upscale offices and residential buildings. It's some of the most expensive land in the world. You'll find Goldman Sachs, as well as it's home to several embassies including Spain, Sweden, and Singapore. If you want to "hit the clubs" Roppongi is the place to be seen with over 300 bars and clubs. In my opinion, as a tourist there's not much to see or do during the day. You can do a quick walk through to check it out or grab brunch at Ark Hills Cafe.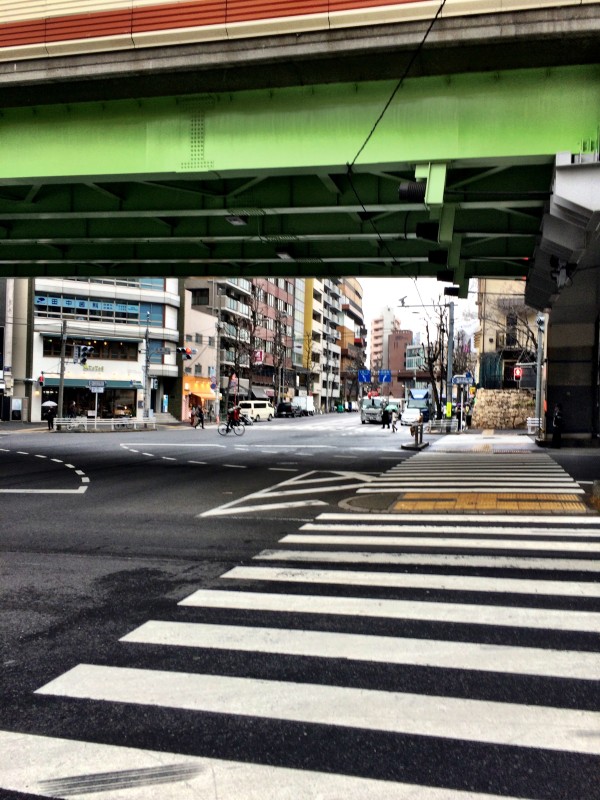 Shibuya Crossing (Shibuya): You may have heard of this famous pedestrian crossing because it's the worlds busiest! The craziest time is to see it is during rush hour with thousands of people crossing the five-point intersection at one time. The best view is from the Starbucks located in the QFront building.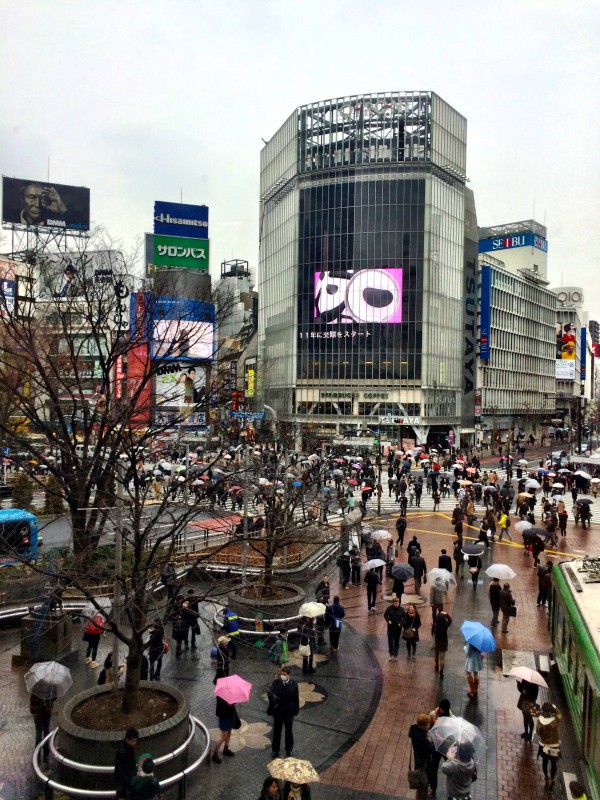 Conveyor Belt Sushi (Shibuya): I was darned determined to try conveyor belt sushi before we left Japan. Our guide suggested Uobei Sushi and let me tell you it did not disappoint. Mr. B and I sat down, scrolled through the menu (thankfully there is an English translation), selected three items, pressed ok, and viola! Three minutes later our order arrived right in front of our eyes. I was so flipping amused! Udon noodles, tempera rolls, cheeseburger sushi, and a beer later….I was full and satisfied. Not to mention, our meals were less than $15 each!!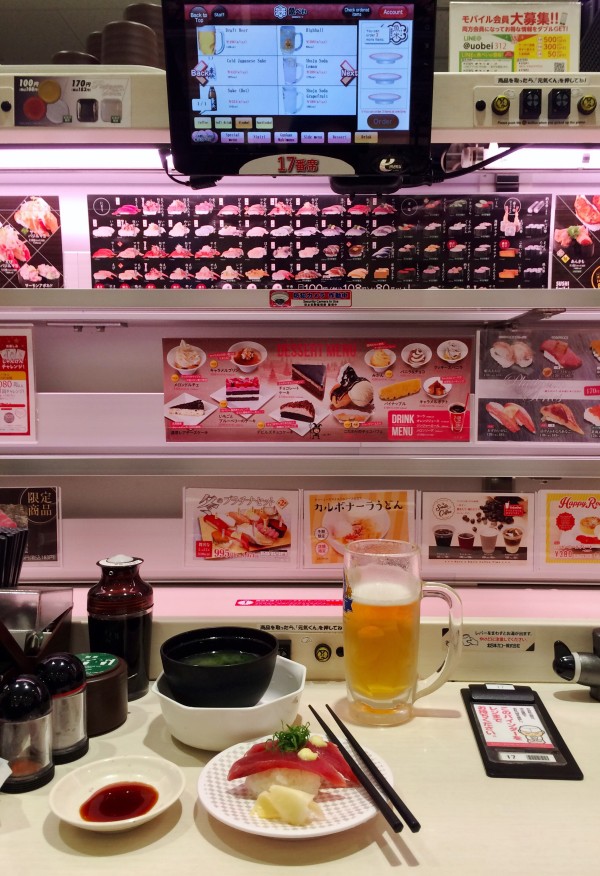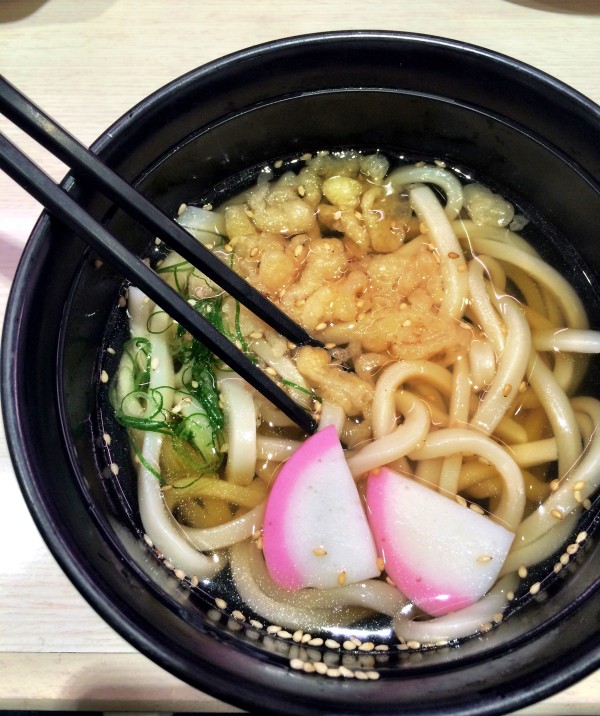 Isetan department store (Shinjuku): This iconic department store was founded in 1886 and is the definition of luxury. Every detail of this 13-floor department store is to be admired; from the breathtaking window displays to high-end luxury clothing, to a basement that is full of every dessert, bread, and booze that Japan has to offer. Also, their customer service is a breath of fresh air. Kind, respectful and thoughtful all wrapped into a one beautiful package. If I could work there I totally would!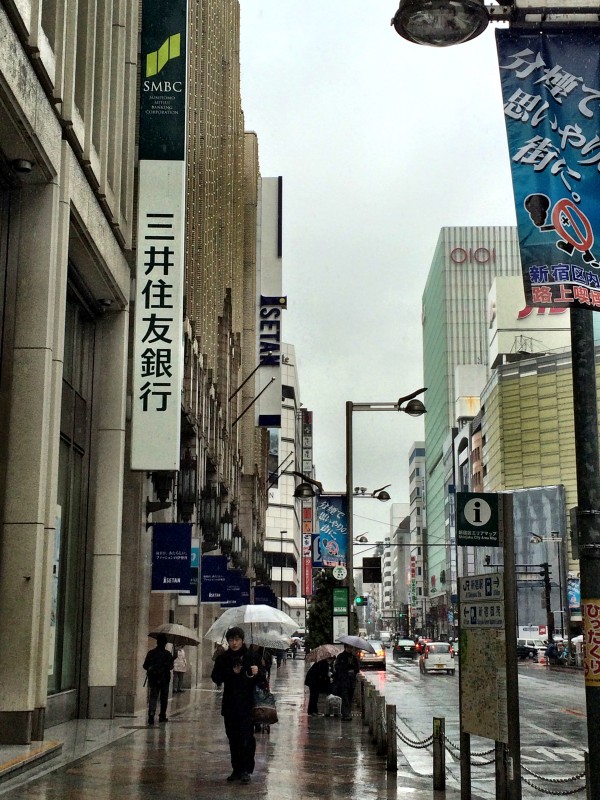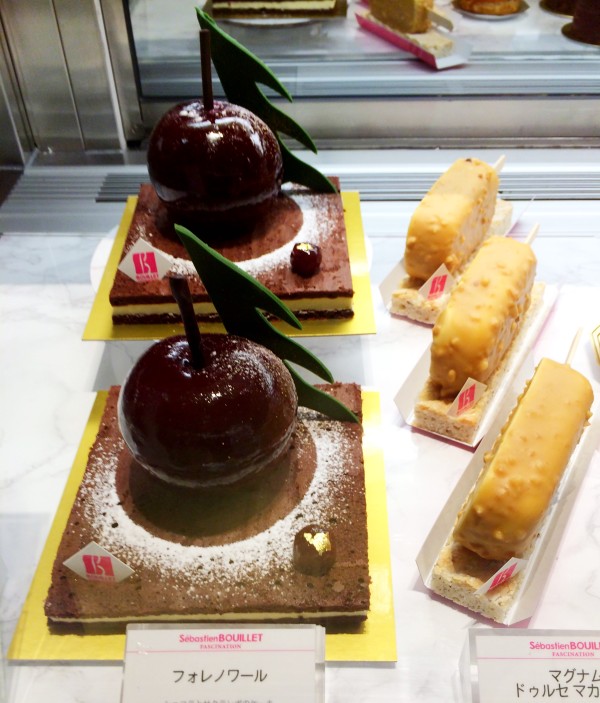 Croissant Taiyaki (Shinjuku) – We searched high and low for this famous Japanese pastry. We asked one of our guides when the best time to grab one of these Japanese fished shaped cakes that are commonly filled with red bean paste, cheese, or custard. He said the best time to grab one is right before lunch. Look for what appears to be a hot dog stand, but do a double-check to make sure it's the fish pastries. Apparently, we walked by several and didn't even know it!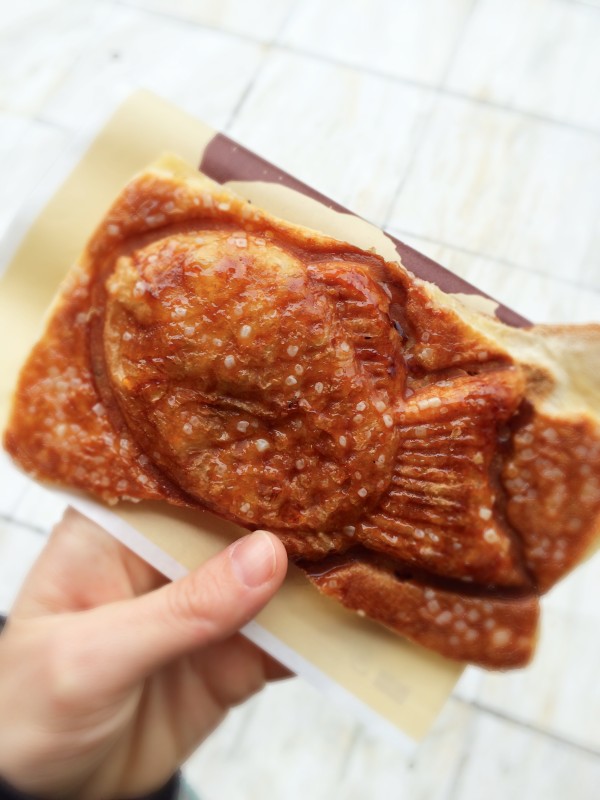 Omoide Yokocho /Food Tour (Shinjuku) – One thing you quickly learn while strolling the streets of Tokyo, what you see isn't all you see. Behind alleyways and underneath buildings, you will find many restaurants, shops, and entertainment venues hidden like it's another world. On our last night, we embarked on a foodie pub-crawl with a guide who happened to be from the Midwest! He took us to Omoide Yokocho often referred to as Piss Alley. This small alleyway is lined with over 60 small restaurants primarily serving yakitori (chicken skewers) and other Japanese cuisines. Many of the restaurants don't have a menu and the owners don't speak English so just point to what you want.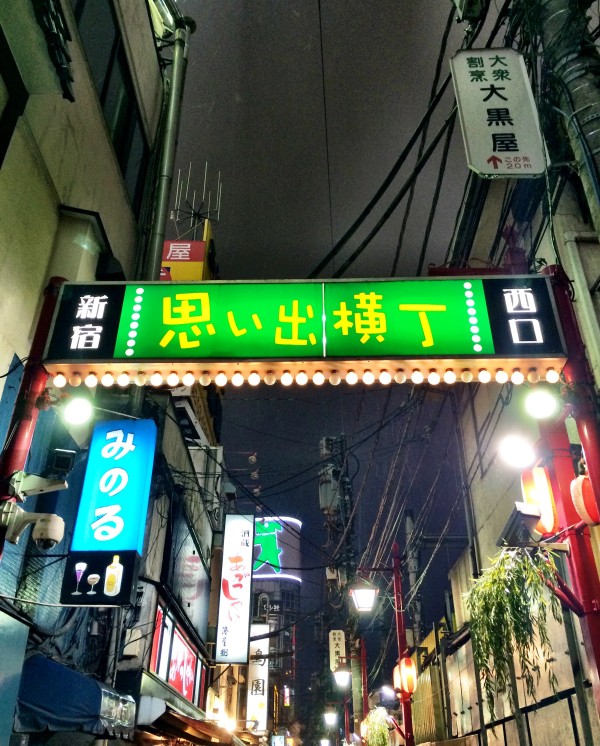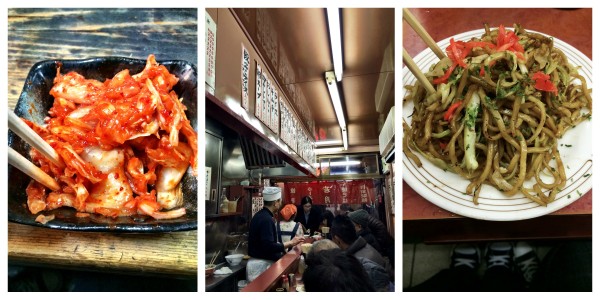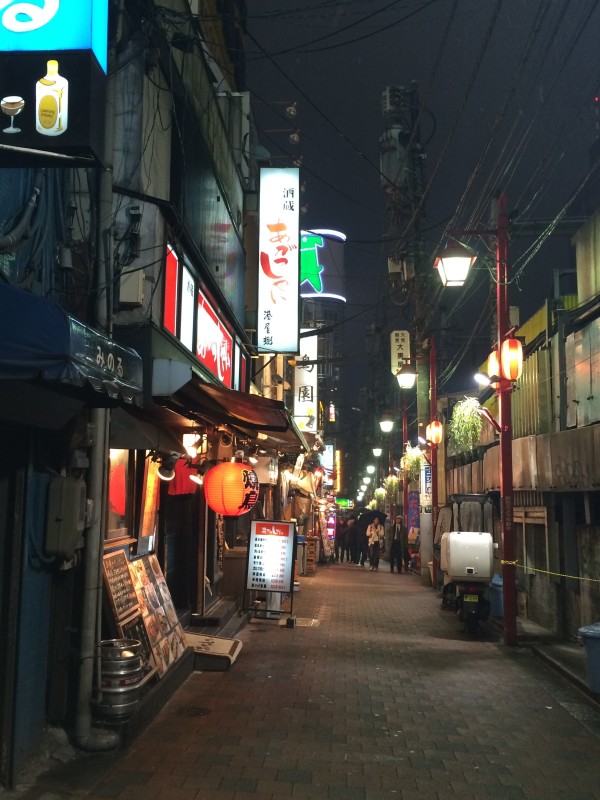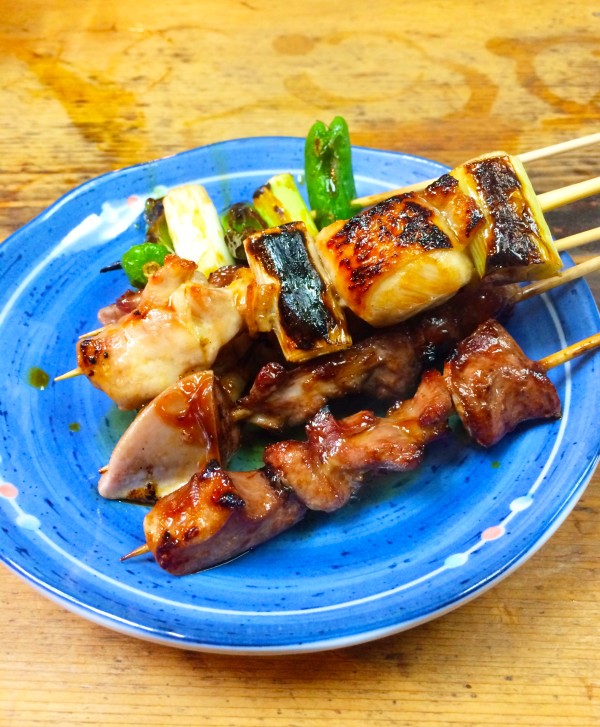 ___________________________________________
RANDOM TIPS: 
– Check out the pastry section at Isetan department store. It's worth every drool! Also, as a foreigner you get a tax credit back for purchasing goods (and that includes giggle juice)!
– Order the cheeseburger sushi roll at Uobei. It's life changing!
– Try to get to the Shibuya Crossing around rush hour or early evening. We arrived around 2pm in the afternoon and it wasn't nearly as exciting.
Until next time, Tokyo!