turkey burrata burger with pistachio basil pesto
Turkey Burrata Burger with Pistachio Basil Pesto is a fun burger to make anytime of year! Fire up that grill and make these delicious, juicy, and cheesy burgers!
Tomorrow, I'm headed west!
To a little place you might have heard of Portland, Oregon.
It's been a full year since I've frolicked through the city of roses. The reason for my visit is to attend the Indulge Conference again as well as hang with my favorite blogging peeps, and of course, partake in a food truck and doughnut crawl. Have you been Portland? If yes, I want to know the most important thing ever: where should I eat? Nothing is off limits so shoot me some ideas.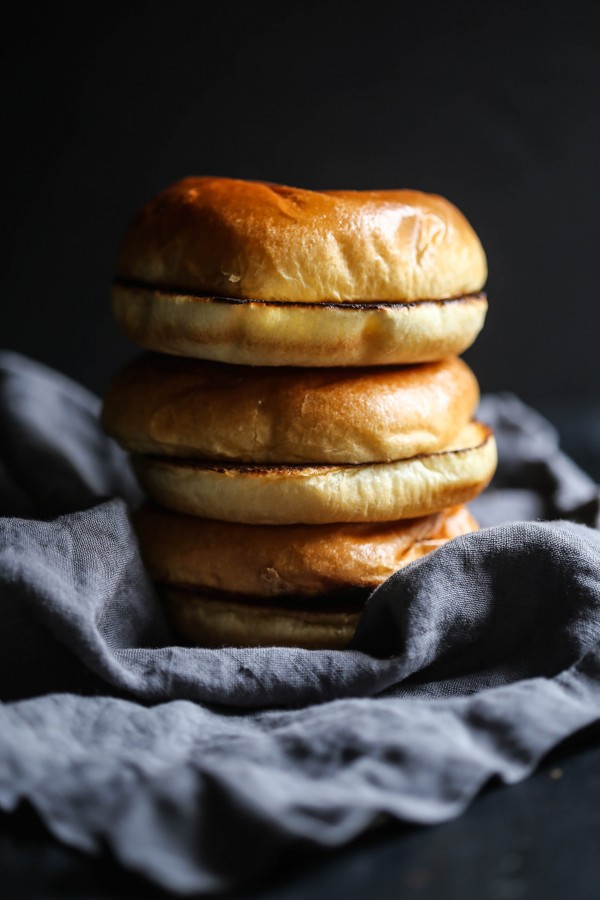 I figured the best way to get our bellies warmed up for our food crawls this weekend is with this Turkey Burrata Burger with Pistachio Basil Pesto. Something semi-healthy, flavorful, yet filling enough in case a few libations get tossed back. This Turkey Burrata Burger with Pistachio Basil Pesto might just be the vehicle to carry us past this crazy, unpredictable spring weather into the warm, consistent sunshine of summer. But seriously though, doesn't burrata win at everything? Word.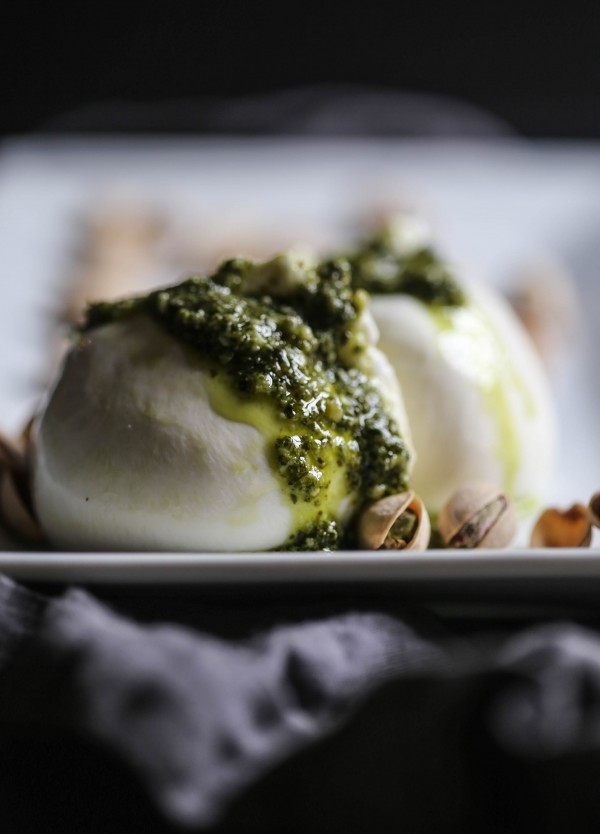 You can leave off the baked onion rings if you'd like. Although, the burrata might get offended. Either way just don't skimp on the pistachio basil pesto. YOU GUYS. This pesto is like the key to everything. It has magical powers like the ability to tell us if Jon Snow is still alive. Seriously, keep a gallon of this bad boy in the fridge and your summer fixings will be a continuous 11/10 situation.
Now, who needs a bite?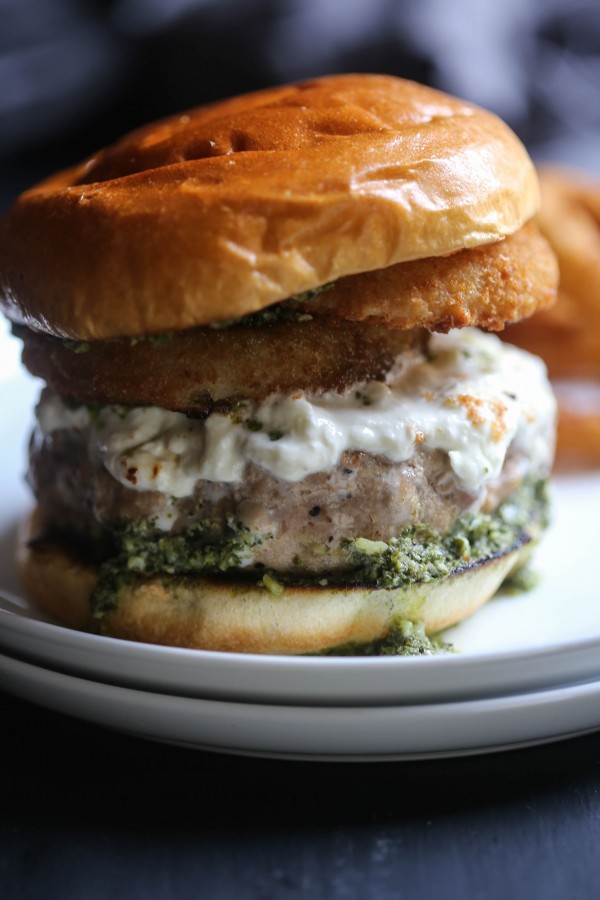 Don't forget to follow along on Instagram and Snapchat (griermountain) for all the behind the scenes action.
Catch y'all on the flip side!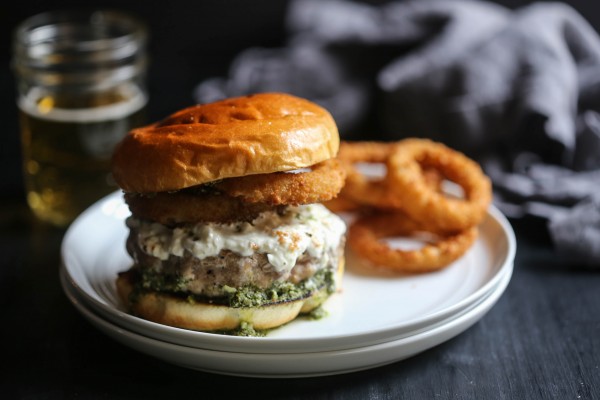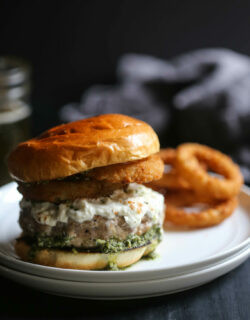 Turkey Burrata Burger with Pistachio Basil Pesto
Ingredients:
for the burgers:
1.5 lbs ground turkey
3 tablespoons olive oil
1 cup Burrata
Homemade baked onion rings, garnish
4 brioche hamburger buns
salt and pepper to taste
for the pistachio basil pesto:
1/3 cup fresh basil
1/3 cup fresh parsley
2 teaspoons lemon zest
2 tablespoons fresh lemon juice
1/3 cup Parmesan cheese, grated
2 garlic cloves, coarsely chopped
1/4 cup shelled dry-roasted, unsalted pistachios
3 tablespoons olive oil
salt and pepper to taste
Directions:
for the burgers:
In a large bowl, combine ground turkey, salt and pepper. Form into four turkey patties. Preheat a skillet to medium-heat and add the olive oil. Place the turkey patties into the skillet and saute on the first side for about five minutes. Flip, and continue to cook for additional three to four minutes or until no longer pink. Place the turkey patties on a plate to rest for at least 10 minutes before serving.
To serve, spread some of the pistachio bail pesto on the top and bottom of a brioche bun. Place the turkey burger on top of the bottom brioche bun. Next, top the turkey burger with 1/4 cup burrata, homemade onion rings, and finally, top of the brioche bun. Repeat process with remaining three burgers. Enjoy!
for the pistachio basil pesto:
In a medium food processor, add the first six ingredients and pulse to combine. Add the pistachios and continue to pulse until combined. Add salt and pepper, pulse and taste to make sure seasoning is correct before adding olive oil. Next, stream in olive oil until well blended.
All images and text ©
"In conclusion, the Turkey Burrata Burgers with Pistachio Basil Pesto offers a gourmet experience with a burst of flavors, elevating a classic favorite to new heights of delight."