Turkish Lamb Galette
Turkish Lamb Galette is a rustic, pizza like tart that is perfect to serve at any occasion. Spiced ground lamb mixed with hot peppers, spices, and topped with cheese makes this savory tart two snaps up!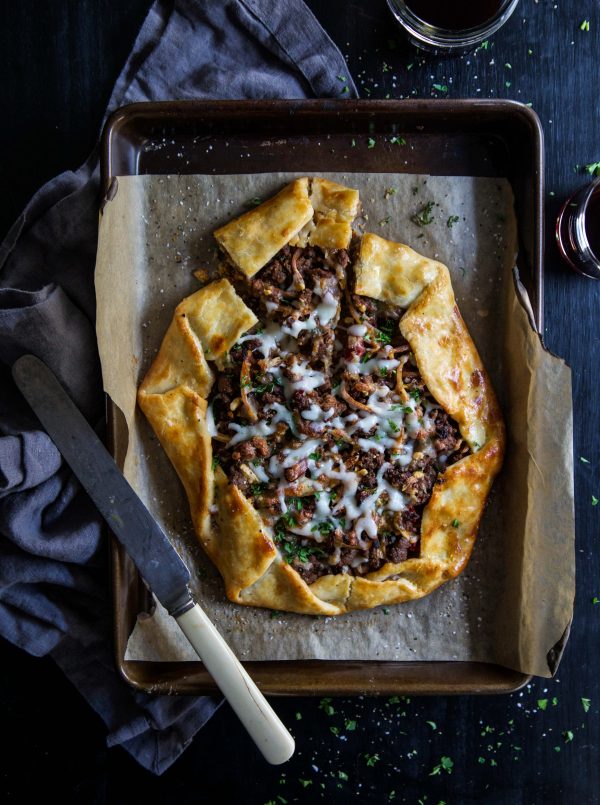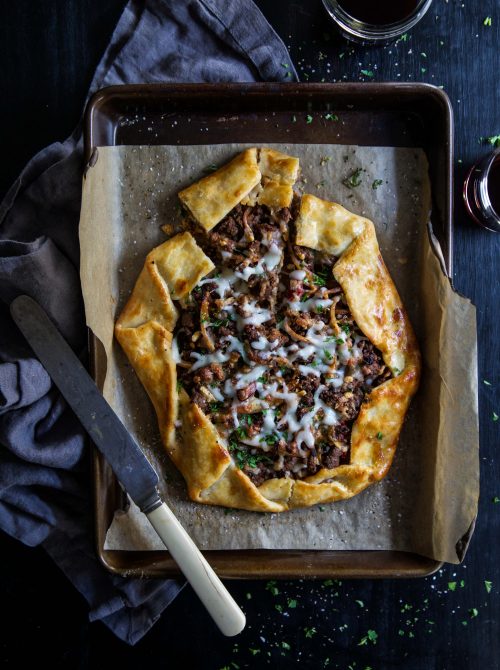 Well, it's official.
I am 34.
And ya know what? It feeeeeels good, damn good. You would think being closer to forty would cause terror and anxiety, but I feel the exact opposite. I am more content and happy than I have felt in a long time. A large part of this is because I've weeded out the drama, invested in myself, and learned that there is no time like the present. Can I get a high-five?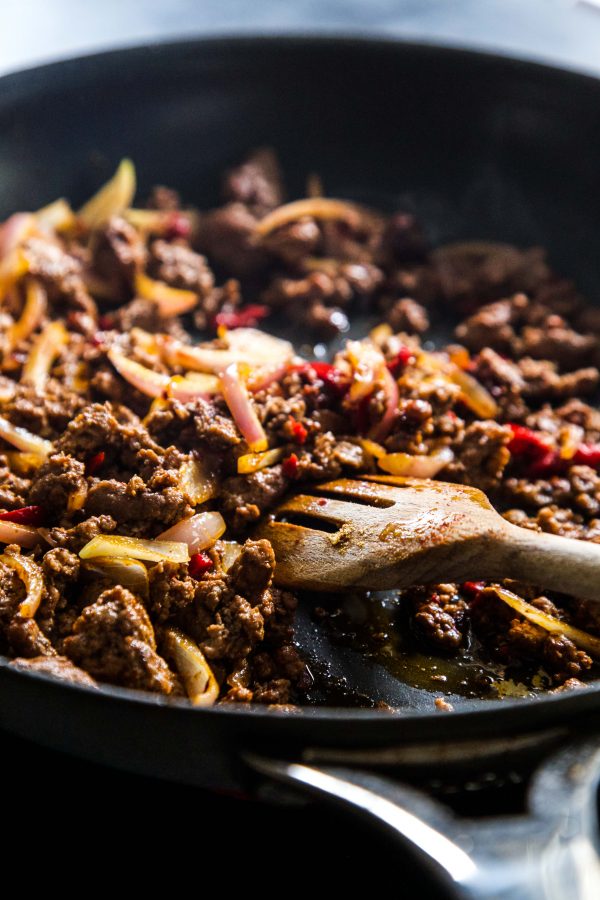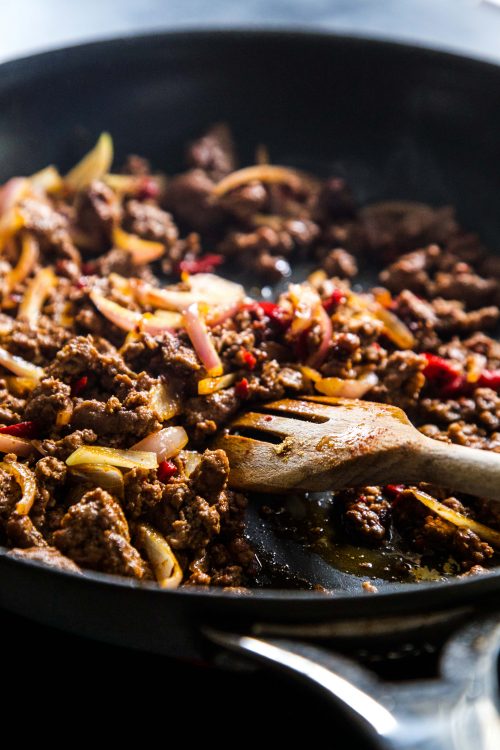 Anyway, Saturday was my actual birthday and I spent the day doing simply things that just made me happy. Going to brunch, shopping at Nordies, sipping bubbles at 5pm, and watching the love of my life make me a special birthday pizza. Oh! And I can't wait to show what Mr. B got me for my birthday. I am still freaking out about it  and can't wait to show you. The "thing" arrives tomorrow so stay tuned!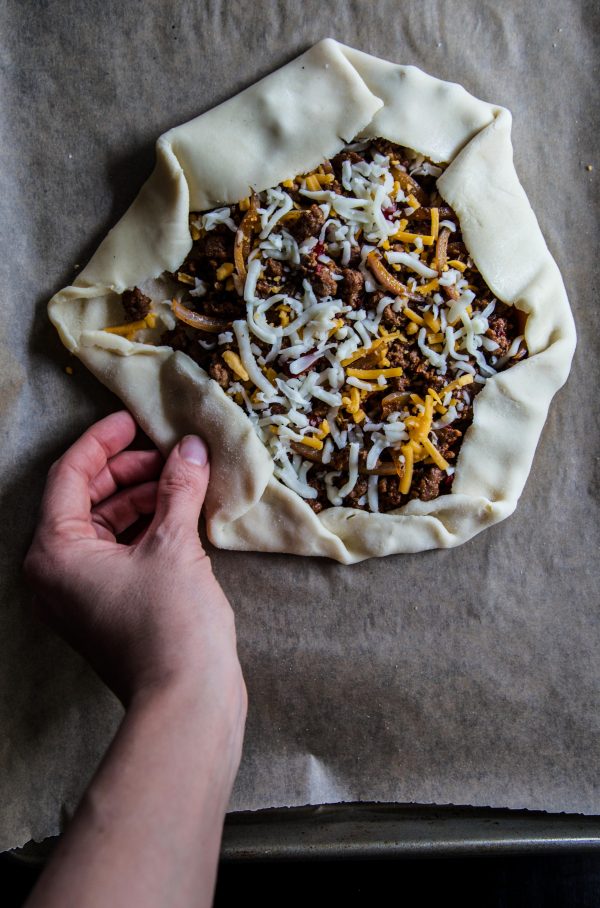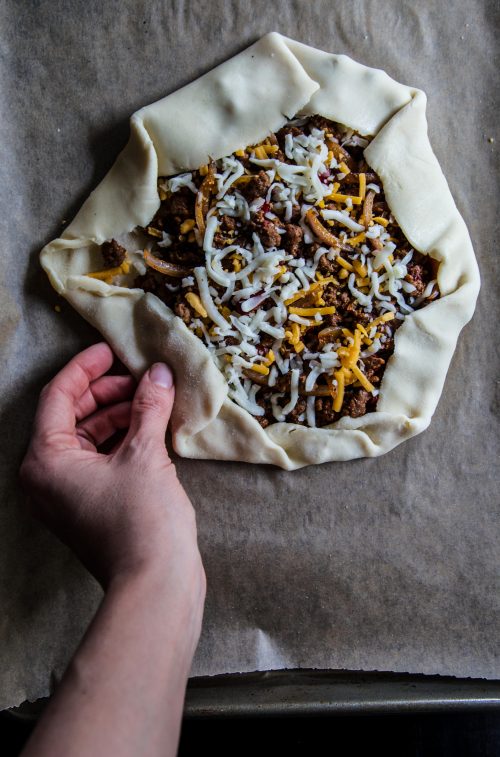 Okay, before I forget we should probably talk about today's recipe, huh? A traditional galette is typically filled with dessert like ingredients. But as a savory enthusiast, I think there is room at the table for savory pie. Enter this Turkish Lamb Galette. It's like a pizza, but way better. Sun dried tomatoes, ground lamb, cumin, paprika, and hot cherry peppers give this galette a burst of flavor.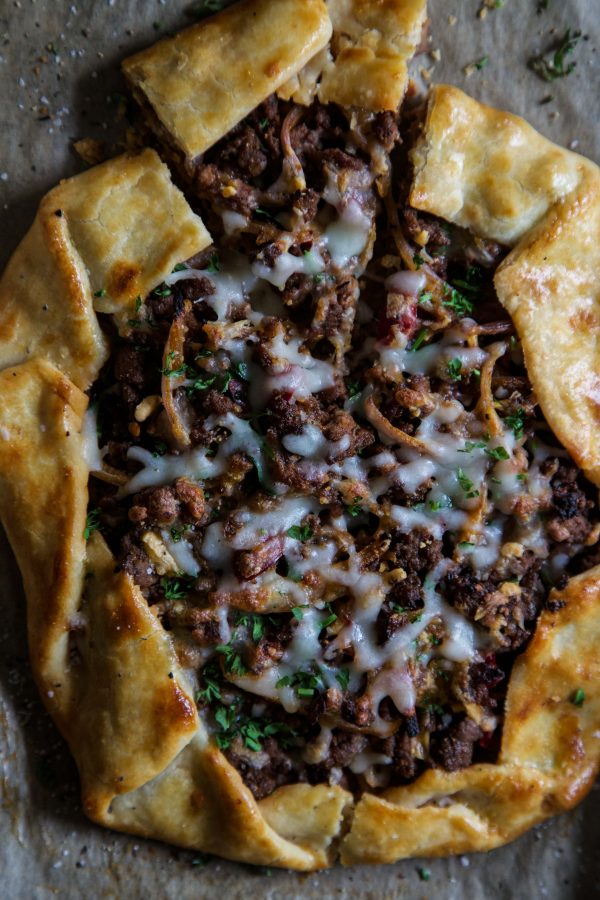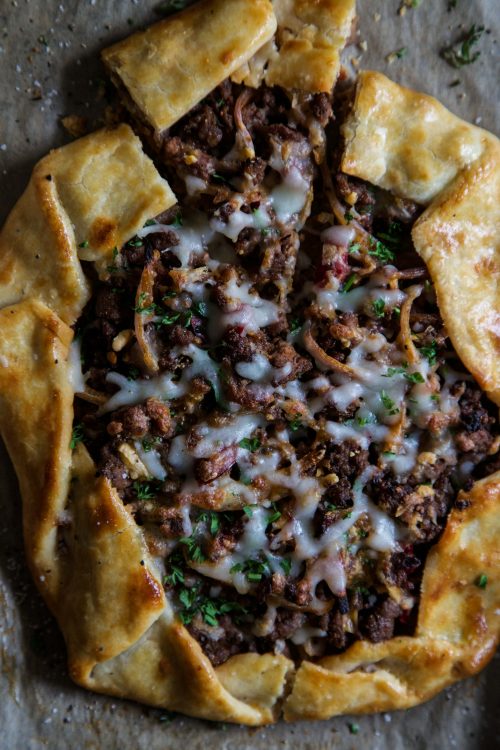 Plus, it's embarrassingly easily to put together. Roll out the pie dough, top it with the lamb mixture, add cheese, form the galette border and bake. This Turkish Lamb Galette is worthy of being center stage at any occasion or make it official by whipping it up for dinner tonight. Either way, it will taste flipping good!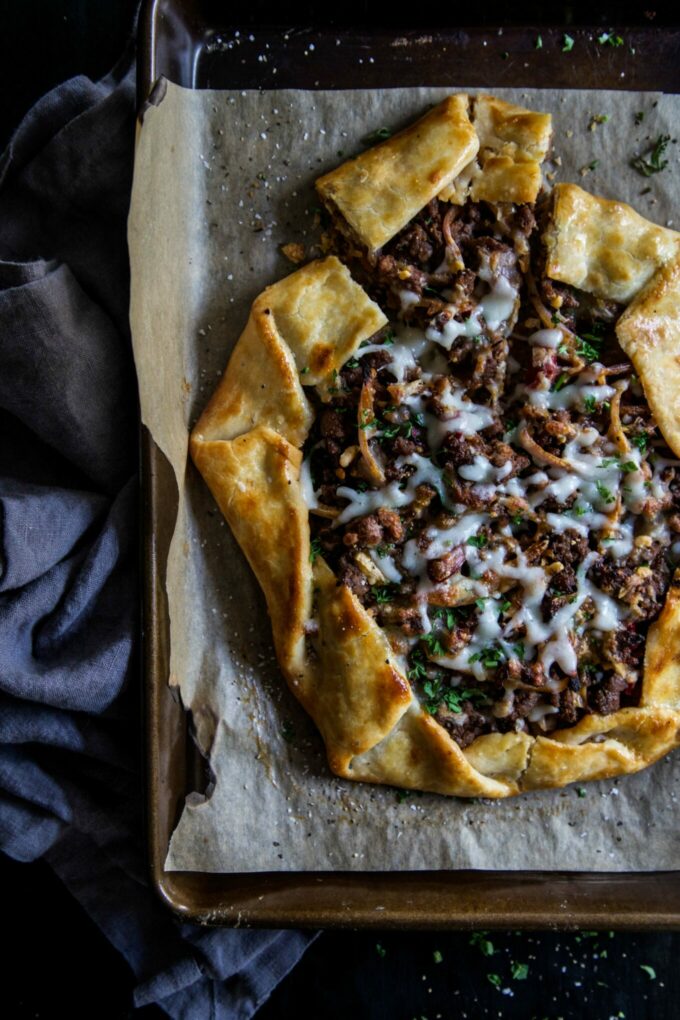 Turkish Lamb Galette
Ingredients:
1 tbsp olive oil
1 lb ground lamb
1 garlic clove, minced
1/2 cup chopped red onion
2 tbsp drained and chopped sun dried tomatoes
2 hot cherry peppers, diced
2 tsp ground paprika
1 tsp ground cumin
1 tsp ground coriander
1/4 tsp red pepper flakes
1 store bought 9-inch pie crust, thawed
1/4 cup shredded mozzarella
1/4 cup shredded mild cheddar cheese
1 egg whisked
Fresh chopped parsley, for garnish
salt and pepper to taste
Directions:
Preheat your oven to 375 degrees. Spray a baking sheet with non-stick cooking spray and set aside.
In a large skillet preheated to medium high heat add the olive oil, ground lamb, salt, and pepper. Using a wooden spoon break up the ground lamb and cook until no longer pink about four to five minutes. Next, add in the garlic and let it cook for a minute or two. Then add the red onion and sauté until softened about three minutes. Next, add in the sun dried tomatoes, hot cherry peppers, paprika, cumin, coriander, and red pepper flakes. Stir to make sure all the ingredients are combined. Continue to sauté for another couple of minutes.
Roll the pie crust out on the prepared baking sheet. Using a slotted spoon, spoon the lamb mixture into the center of the pie crust leaving a one inch border. You might have some mixture leftover and that's okay. Use the leftovers up in some scrambled eggs! Top with lamb mixture with mozzarella and cheddar cheese. Fold the pie crust in towards the filling creating a rustic border. Brush the galette with the egg wash and then bake for about 20 minutes or until the galette is golden brown and the cheese has melted. Garnish with fresh parsley!
All images and text ©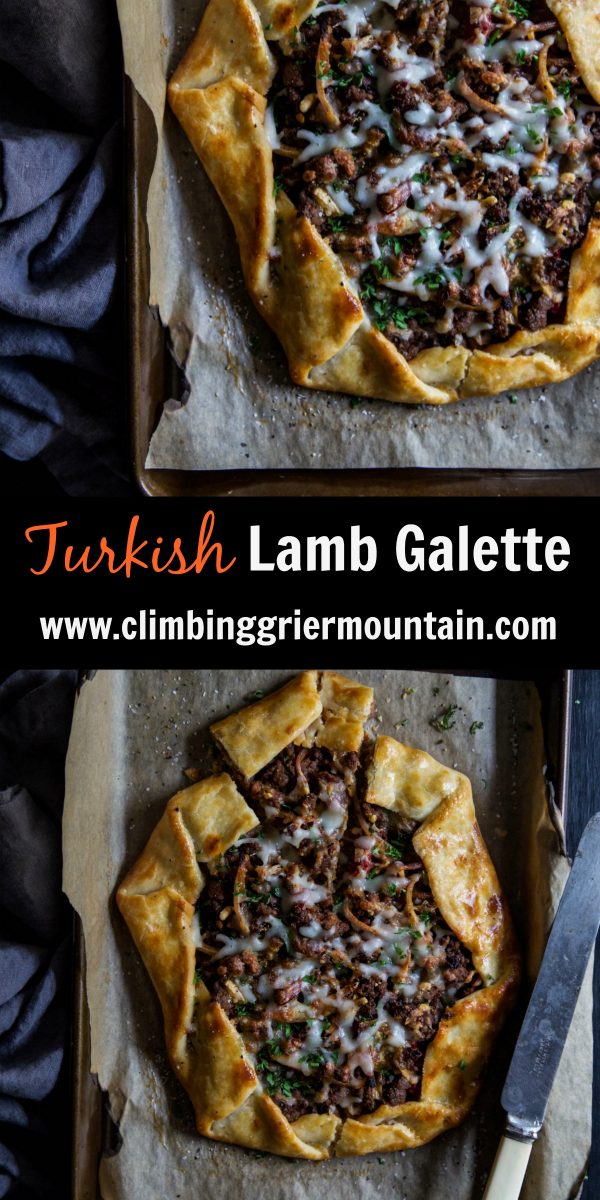 In conclusion, the Turkish Lamb Galette is a culinary journey that marries Mediterranean spices with tender lamb, delivering a satisfying, flavor-packed experience.