Cadbury Marshmallow Krispies
Cadbury Marshmallow Krispies are the perfect treat for Easter! Traditional rice krispie treats get jazzed up with melted cadbury eggs. This fun and easy dessert would be a great addition to any Easter spread!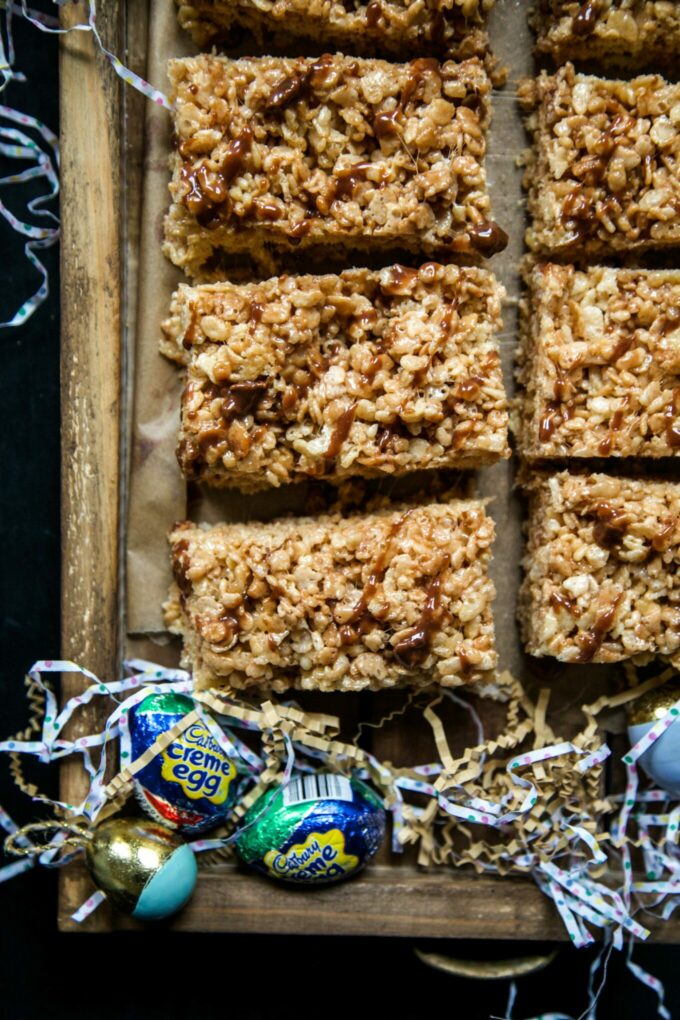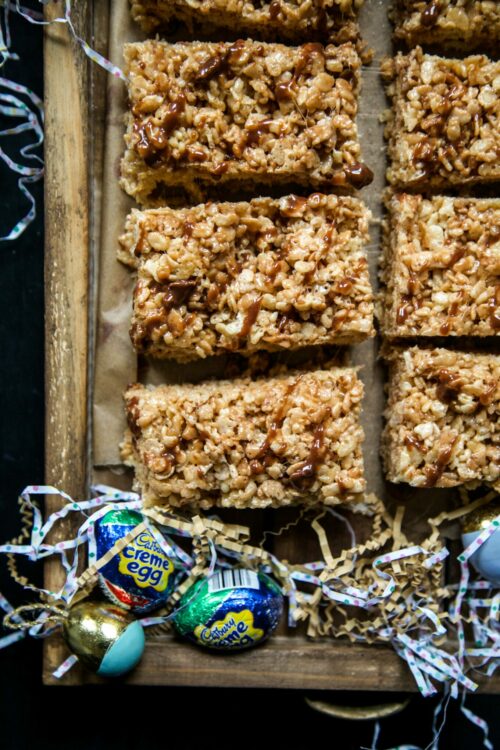 Greetings from Austin!
GAH! It feels so good to be back in Texas. I haven't been back to the Lone Star state since I attended my first BlogHer Food conference in 2013. Seriously, that was four years ago? The funny thing, I remember that crazy weekend like it was yesterday.
A few gals and I shacked up in a condo on sixth street. You read that correctly, sixth street!! As you can imagine that lovely condo rested right on top of a bar, which made for an interesting stay to say the least. Even though a restful nights sleep was not going to be in the cards, it ended up being the best time because somehow every girl who stayed in that condo won a fantastic prize during the conference. Whether it was trip to California, a state of the art Kitchen mixer, Whole Food grocery gift card, we finally dubbed the whole weekend as "the condo curse."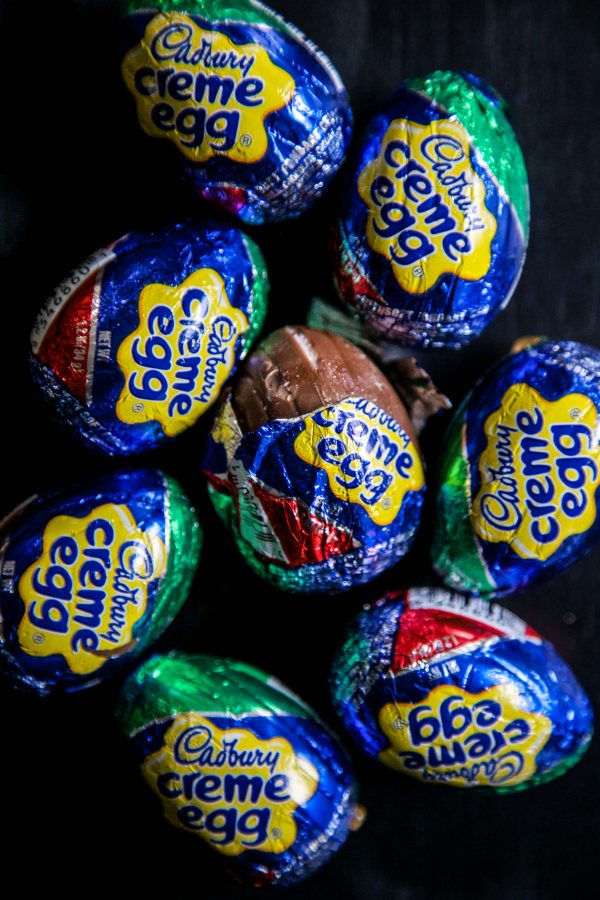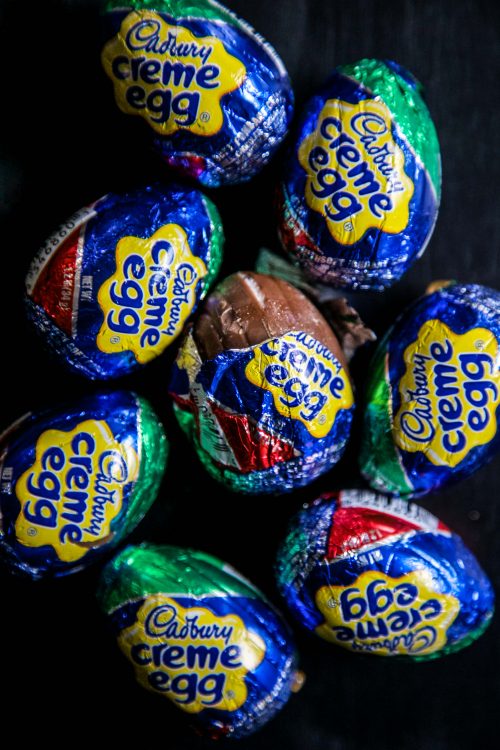 Unfortunately we won't be staying in the same condo this time round, but I think we will manage. Also, if you guys have any recommendations on things to see, eat, and do send them my way. We are in Austin until Wednesday!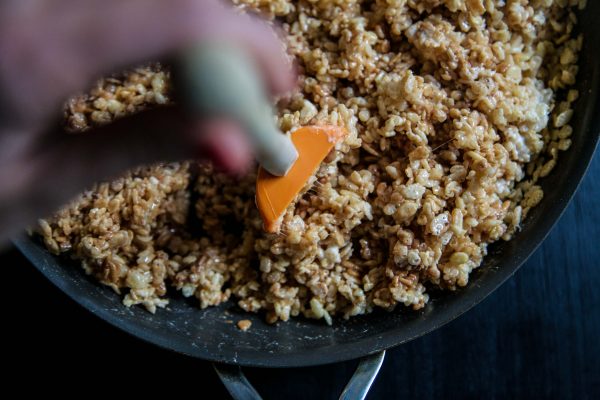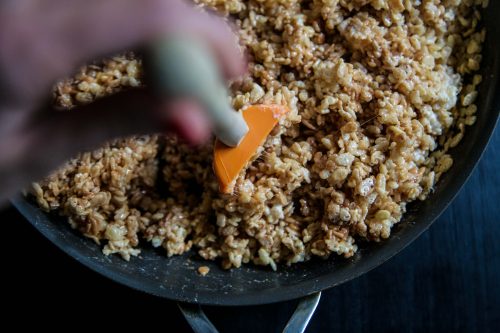 Alright, on with today's recipe, which I am freaking so excited for!! With Easter approaching in exactly thirteen days, I couldn't resist the opportunity to get my Cadbury egg fix in. I have a weakness when it comes to those chocolate, creme-filled eggs. Or maybe it's the cuteness of the bunny? I dunno. Did I ever tell you that my younger brother Jordan had pet rabbits? No? Okay, remind me to tell you all about it!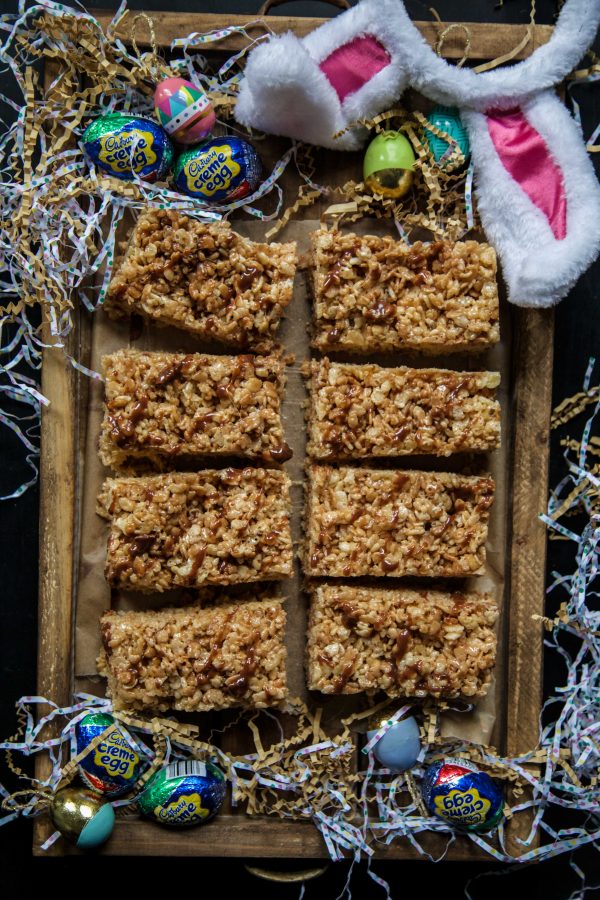 I figured the best way to satisfy a craving is by incorporating a Cadbury egg into a childhood favorite treat. Meet, Cadbury Marshmallow Krispies. These treats should come with a WARNING sign because they are dangerously easy to make. Assume the traditional rice krispie making position, but then fold in melted Cadbury eggs. I KNOW!! Nibble on one of these bad boys and you'll be bright-eyed and bushy-tailed all the way through a church service. Just don't forget to leave some for the Easter bunny.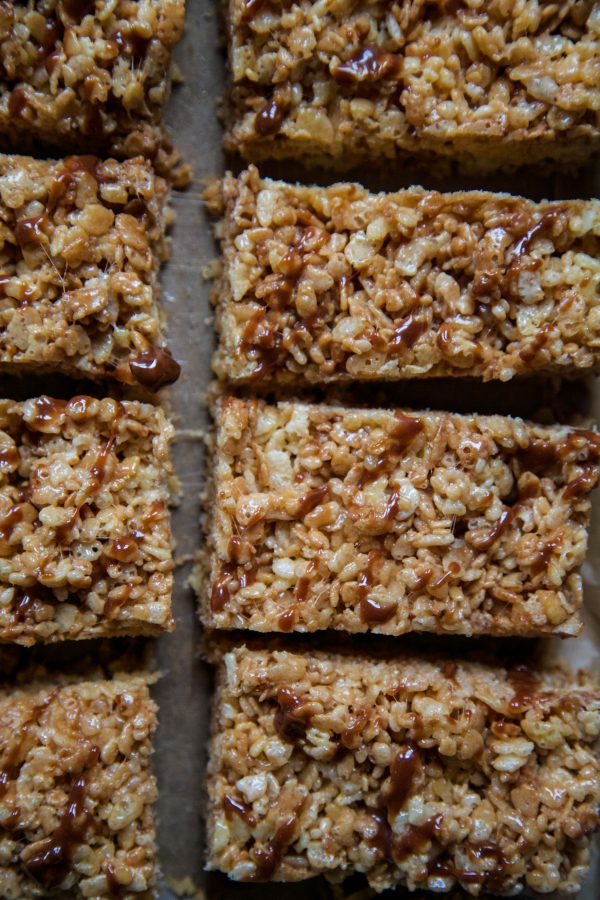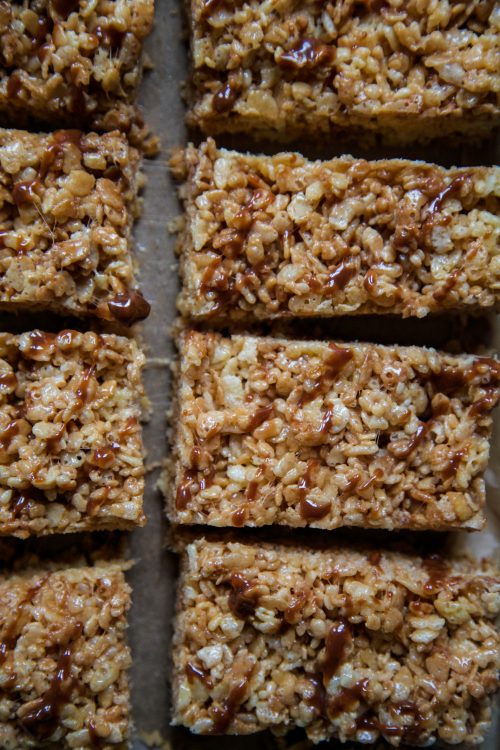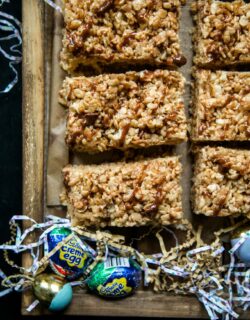 Cadbury Marshmallow Krispies
Ingredients:
5 tbsp unsalted butter
6 cups rice krispie cereal
6 cups marshmallows
5 Cadbury eggs, roughly chopped
2 tsp heavy whipping cream
Directions:
Line a 13 X 9 baking pan with parchment paper. Spray the parchment paper with non-stick cooking spray. Set aside.
In a medium saucepan add the cadbury eggs and cream. Turn the heat to medium and gently stir letting the cadbury eggs melt. Keep warm and stir to prevent burning while you prepare the krispie batter.
In a large Dutch oven, melt the butter over medium heat. Next, add in the marshmallows and stir until the marshmallows have completed melted. Turn off the heat and then add in the krispie cereal followed by the melted cadbury eggs. Making sure everything is well combined, pour the mixture into the prepared baking pan. Press down on the mixture to make sure it's evenly dispersed. Let the krispie mixture cool completely before cutting into squares and serving!
All images and text ©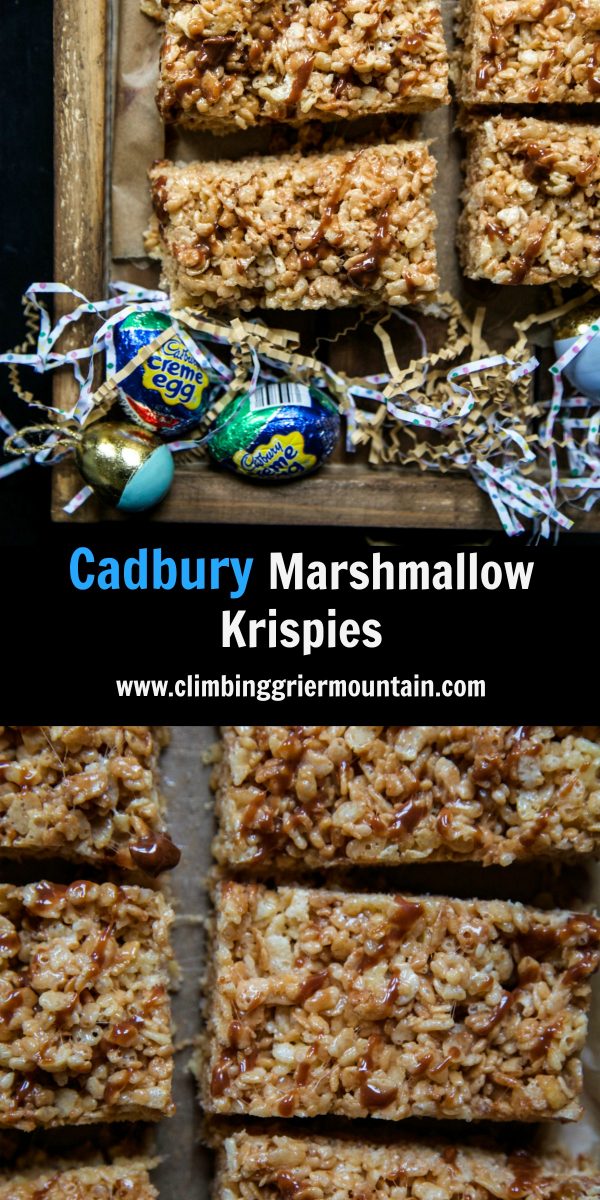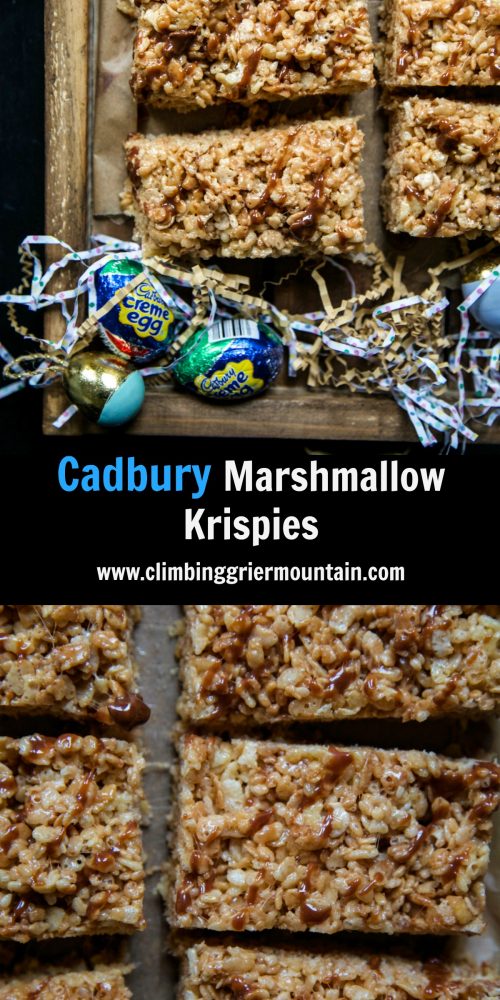 In conclusion, Cadbury Marshmallow Krispies offers a delightful combination of rich Cadbury chocolate and fluffy marshmallows, creating a delectable treat that's a true crowd-pleaser.