vanilla gelato with dark chocolate-ginger ganache & crushed gingersnaps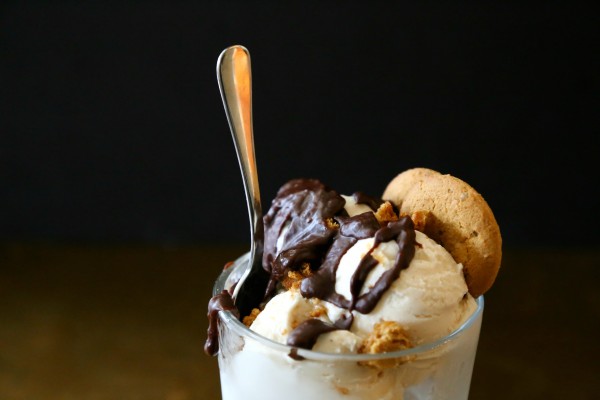 Um, hello Monday reality.
Errrrrrr.
I don't know about you, but I would rather watch paint dry then head to work this morning. Can you have a holiday hangover? Or is it holiday withdrawal? Either way, I need a vacation from our vacation. Mr. B and I spent last week touring the state of Kansas visiting family and friends. To say I am exhausted would be an understatement.
BUT! It was worth the miles in the car because we finally got to see the new restaurant, play foozeball with nieces and nephews, eat delicious food, and see my grandparents. So is this the point where I tell myself that Christmas is t-minus three weeks away and we get to ride on this train again? Do wha?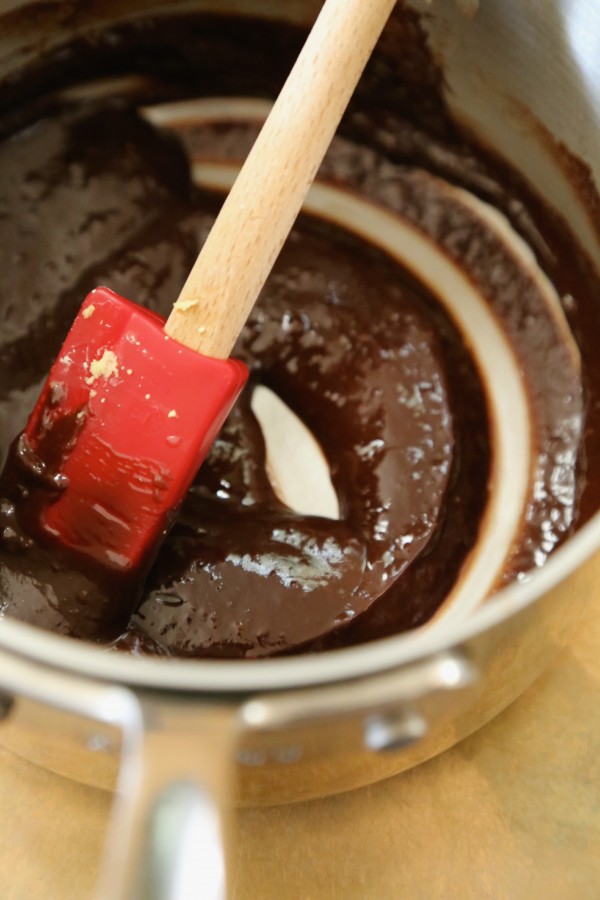 Instead, let's get through Monday first and talk about something yummy that can distract us from reality; dark chocolate-ginger ganache on top of vanilla gelato.  If there is one thing I know, the combination of ginger and chocolate make the world a better place. There's something about smooth, luxurious chocolate mixed with the spice of fresh ginger that makes the Mondays of the world tolerable.
Now, will someone pass me a spoon, pa-lease?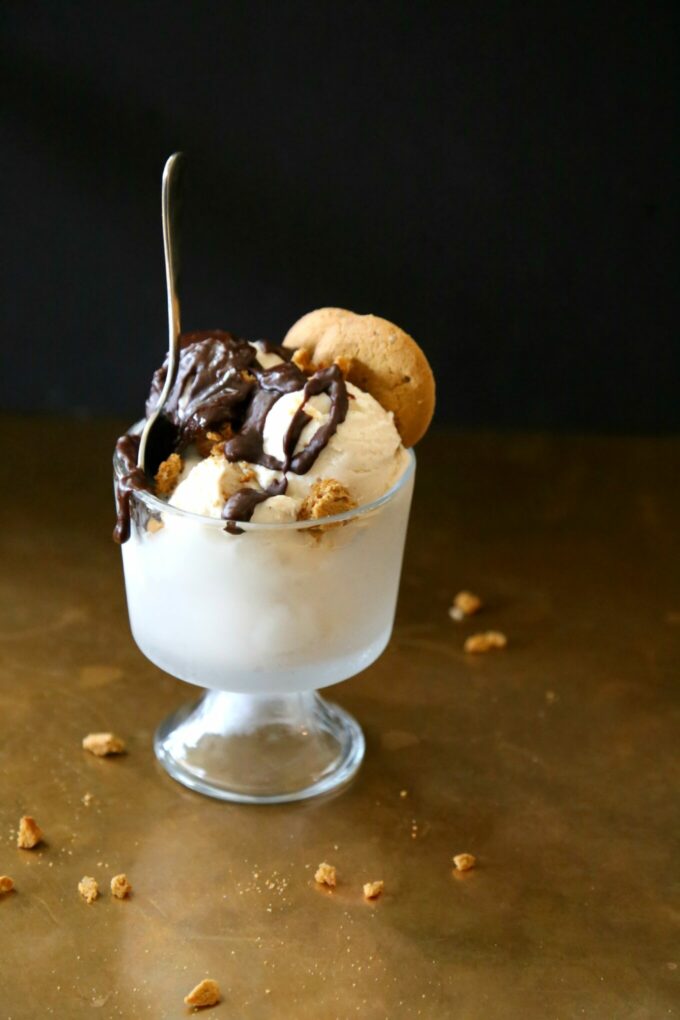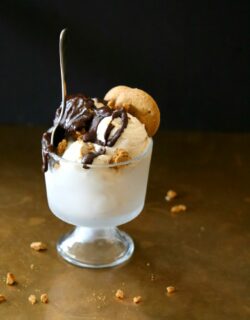 Vanilla Gelato with Dark Chocolate-Ginger Ganache & Crushed Gingersnaps
Ingredients:
1 pint vanilla gelato
1 cup bittersweet chocolate chips
1/3 cup cream
2 tablespoons fresh ginger, grated
gingersnaps, crushed, garnish
Directions:
Place two serving dishes into the freezer. Meanwhile, preheat a saucepan to medium heat. Add the chocolate chips, ginger, and cream. Stir until the chocolate has melted and everything is incorporated.
Take dishes out of freezer and scoop gelato into the dishes. Garnish with chocolate ginger ganache and crushed gingersnaps. Serve immediately.
Recipe from food and wine magazine
All images and text ©