foodie fridays: leftover thanksgiving pizza pull-apart bread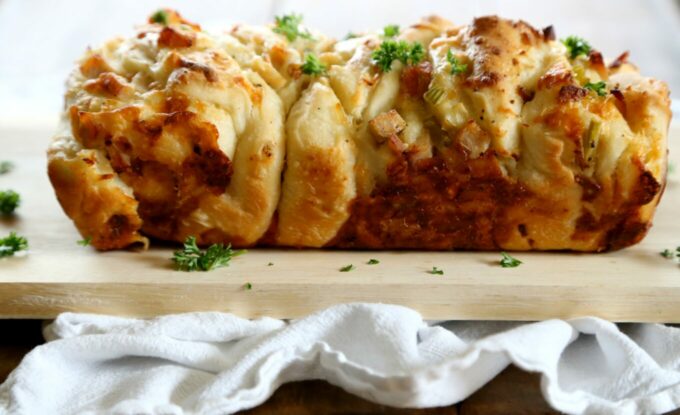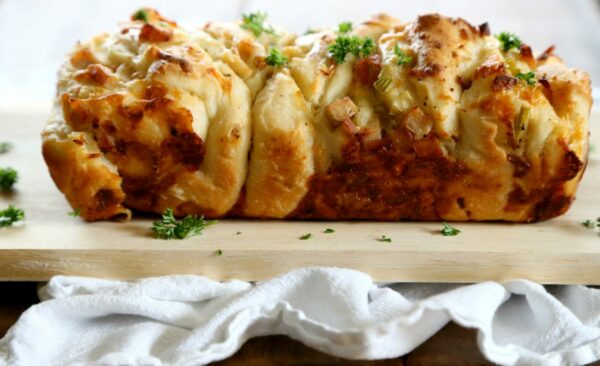 Leftovers.
Growing up, eating leftovers was almost a bigger deal than the big turkey feast. I remember my brothers fighting over the last slice of canned cranberry.  Can someone please explain the infatuation with this jellied-quasi-bitter-sold-slinky-look-alike?  Maybe it's a dude thing? I dunno.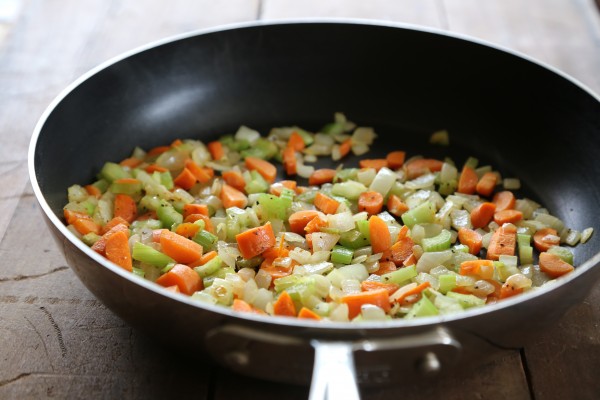 My palate is pretty simple when it comes to leftovers – a slice of turkey on some buttery bread with a dollop of mayo and I'm a happy girl. If I feel like getting wild, a sunny-side up egg might make an appearance along with some bacon. But overall, I keep it simple. Why not? Leftovers is all about the ease. And ease should taste good.
But if you want to kick up your leftovers, I have the perfect solution.  Since it's the holidays, why not commit to carbs? My stretchy pants and I won't tell. I thought pizza would be a fun and easy way to incorporate leftovers, but not just any pizza, a pull-apart pizza, yo.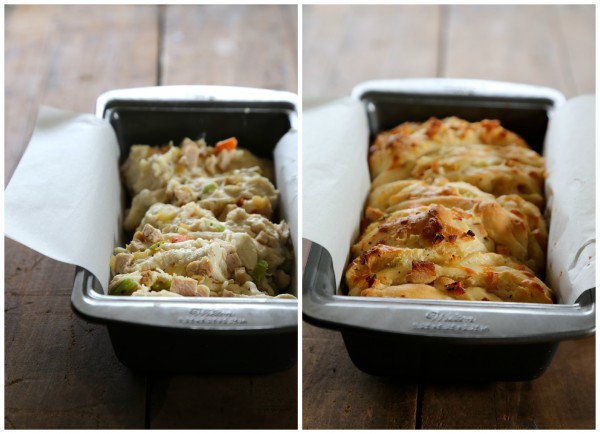 I've never made a pull-apart bread before and the thought of kneading dough the day after Thanksgiving sounded like a major no-no. So, the pizza ready to-go version felt like the right decision. The base of this pizza is a simple white sauce topped with turkey and your standard stuffing ingredients – carrot, onion, and celery.  Really you can you use whatever toppings you like, thus the beauty of a blank carb canvas.
So, make this pull-apart pizza and I will leave the choice of cranberry up to you!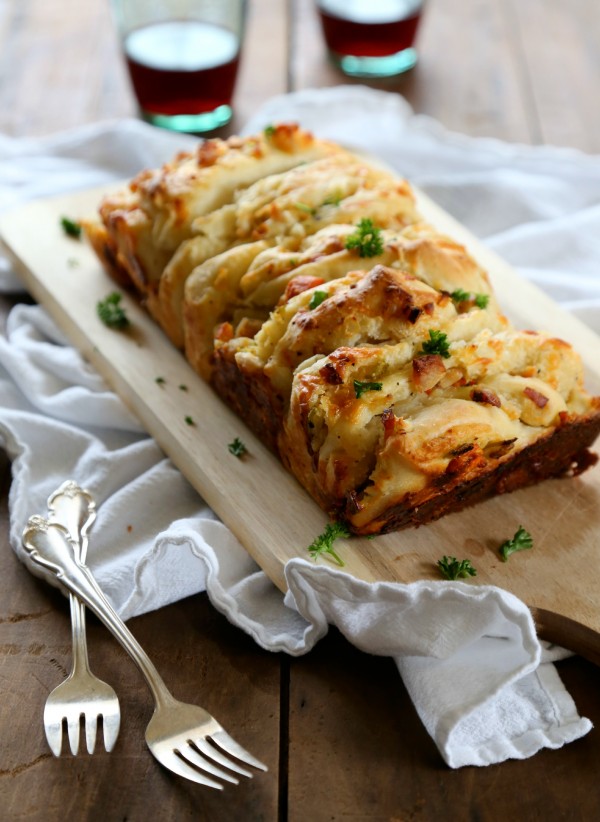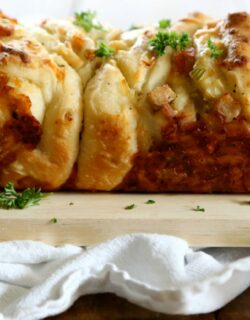 Leftover Thanksgiving Pizza Pizza Pull-Apart Bread
Ingredients:
1 store bought pizza dough
1 tablespoon olive oil
1 cup turkey, diced
1 celery stalk, diced
1 carrot, diced
½ yellow onion, diced
3 tablespoons unsalted butter, melted
1/3 cup mozzarella, shredded
salt and pepper to taste
for the white sauce:
3 tablespoons unsalted butter
3 tablespoons all-purpose flour
¾ cup whole milk
pinch of nutmeg
salt and pepper to taste
Directions:
Preheat oven to 350 degrees.
Spray a large loaf pan with non-stick cooking spray. You'll want to place some parchment paper in the loaf pan that over hangs by two inches so it's easier to pull out the bread.
Preheat a skillet to medium-high heat, add olive oil to the pan and then celery, carrot, onion, and a pinch of salt and pepper. Saute until softened and set aside. Take the dough and roll out into a 12 x 20 inch rectangle. Pour white sauce on top, followed by turkey, celery mixture, and mozzarella. Cut the rectangle into 5 equal sized strips. Put the strips on top of each other and cut into five or six stacks. Place stacks against each other in the loaf pan. Bake for 30 minutes and then pour butter over the top. Bake for another 30 minutes. Remove and cool before serving.
For the white sauce:
In a small saucepan, add butter. Once melted whisk in the flour. Let the flour cook out for a minute and then slowly add the whole milk whisking while adding. Bring to a slight simmer and reduce heat to medium low. Let the sauce thicken for about about five minutes. Add nutmeg, along with a pinch of salt and pepper. Stir until the sauce coats the back of a spoon.
adapted from Rachel Ray Magazine
All images and text ©