spiced cauliflower spread with naan chips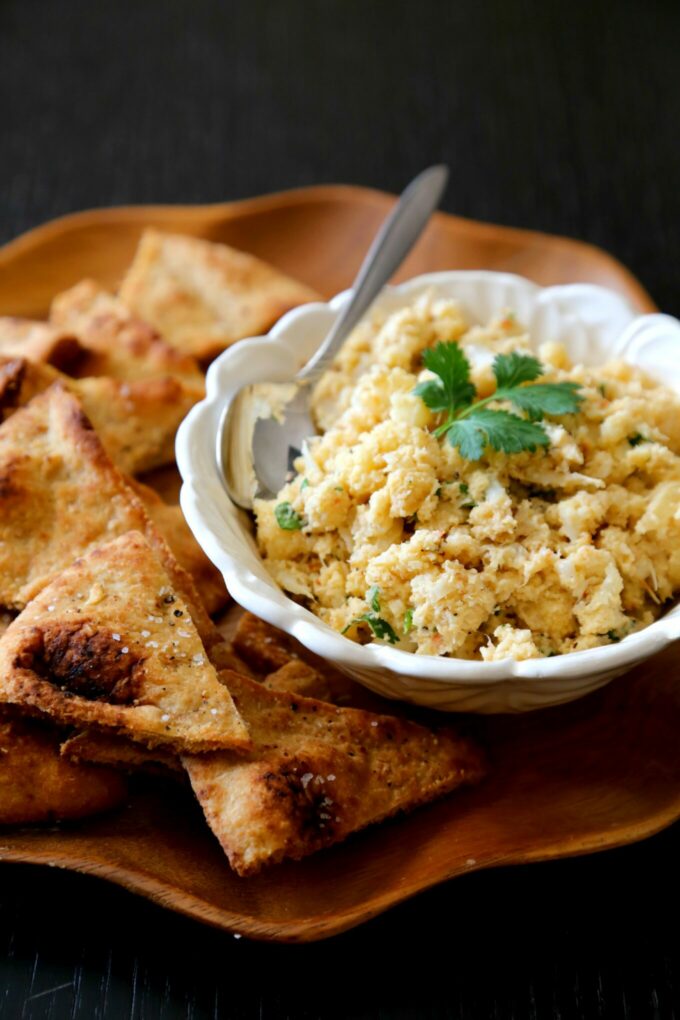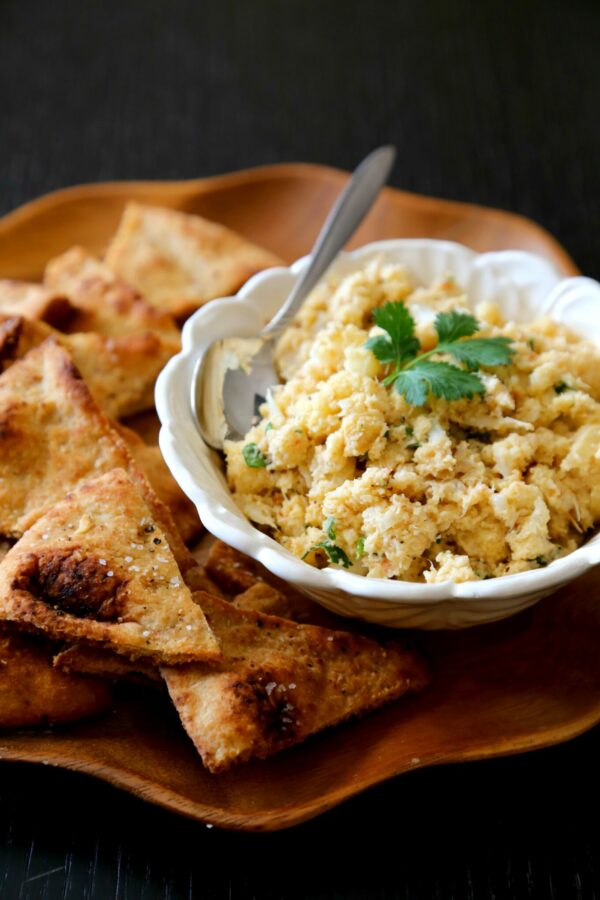 I have a weakness for assorted foods.
This time of year, my craving for cubed cheese, slices of salami, and shrimp cocktail goes into overdrive. Oh, holidays, why must you be so delicious?
Every party or event I attend always has a smorgasbord of appetizing, miniature food as far as the eye can see: fruit, cheese wedges, veggies with dip, and a meat tray. There's just something about a well organized table of finger-sized foods that makes me feel I am trying a carrot dipped in ranch dressing for the first time. It's like my mind enters this delusional state where I think calories don't matter and I'll have room for that prime rib later.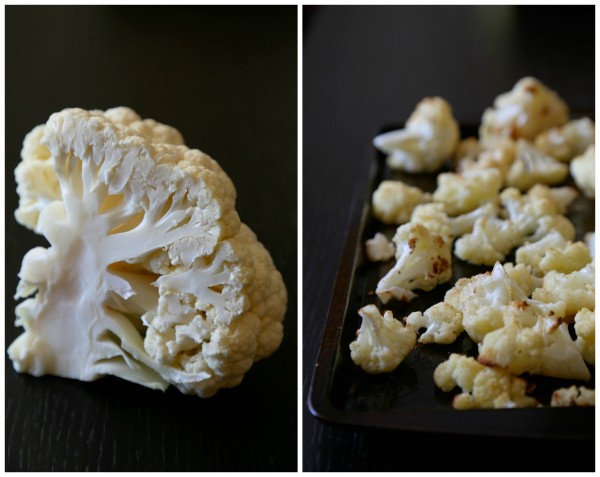 Please tell me I am not the only one that suffers from Appetizer-mania? Who could say no to a juicy hamburger slider? Or a devil on horseback? Or bruschetta? Not I. So, to keep Appetizer-mania more guilt-free this holiday season, why not make a healthier, yet spicier spread?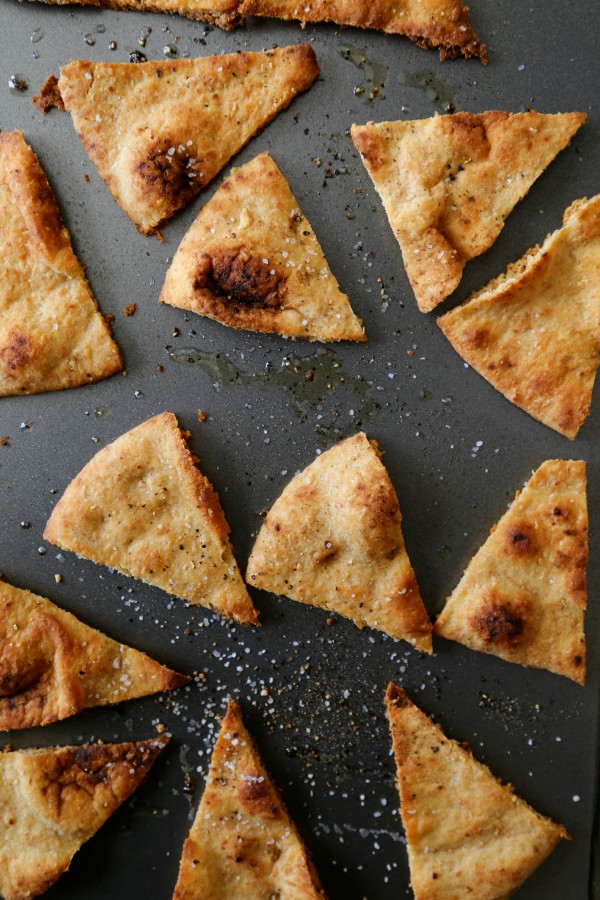 This spiced cauliflower spread is one of my new favs! I am a huge fan of roasting cauliflower because afterwards the florets are buttery and perfectly golden. And clearly I can't get enough ginger these days so why not throw in a few shavings of fresh ginger and a pinch of cumin and coriander. Puree everything together and you have a healthier, but tasty appetizer in no time.
Now, if they could only come up with a healthy, little smokie dip!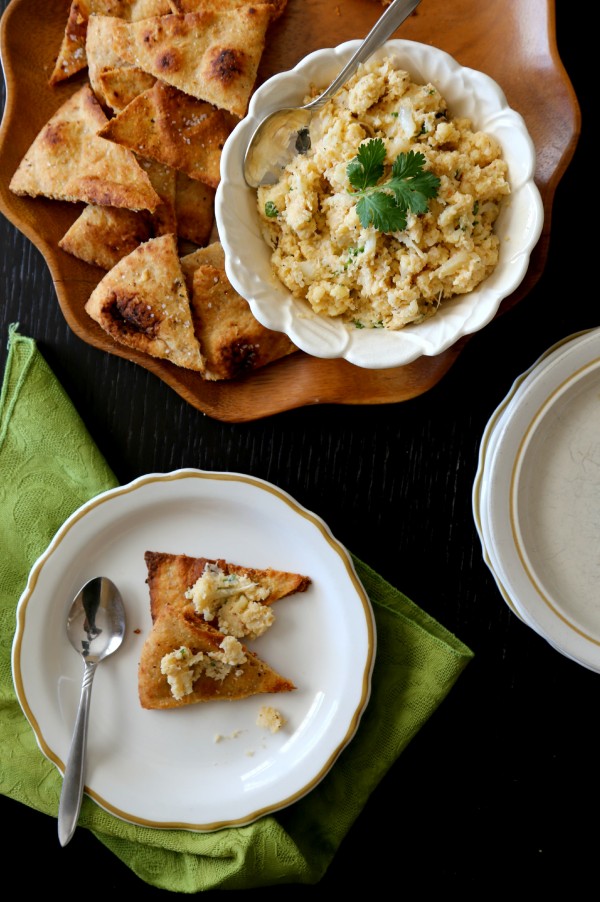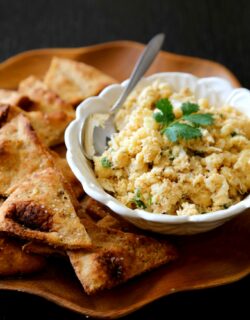 Spiced Cauliflower Spread with Naan Chips
Ingredients:
for the cauliflower:
1 large cauliflower, cut into florets
1 tablespoon olive oil
1 tablespoon fresh ginger, grated
1 teaspoon cumin
1 teaspoon coriander
salt and pepper to taste
3 tablespoons tahini
1 tablespoon lemon juice
2 tablespoons cilantro
for the naan chips:
1 package Whole Wheat Naan
1 Tablespoon olive oil
salt and pepper to taste
Directions:
for the cauliflower:
Preheat oven to 425 degrees. Spray a baking sheet with non-stick cooking spray. In a large bowl, combine the first six ingredients. Place spiced cauliflower on baking sheet and roast for about 30 to 40 minutes. Remove from oven to cool. Place cauliflower into a food processor along with lemon, cilantro and tahini. Pulse until slightly pureed. Serve with naan chips!
for the naan chips:
Preheat oven to 400 degrees. Spray a baking sheet with non-stick cooking spray. Cut Naan into triangles and place on baking sheet. Drizzle the tops with olive oil, salt and pepper. Bake chips for about 7 to 10 minutes or until golden and crispy!
recipe from Food and Wine Magazine
All images and text ©