Wanderlust 108
Wanderlust 108 is a day of celebration among a vibrant community where you mindfully search for your true north!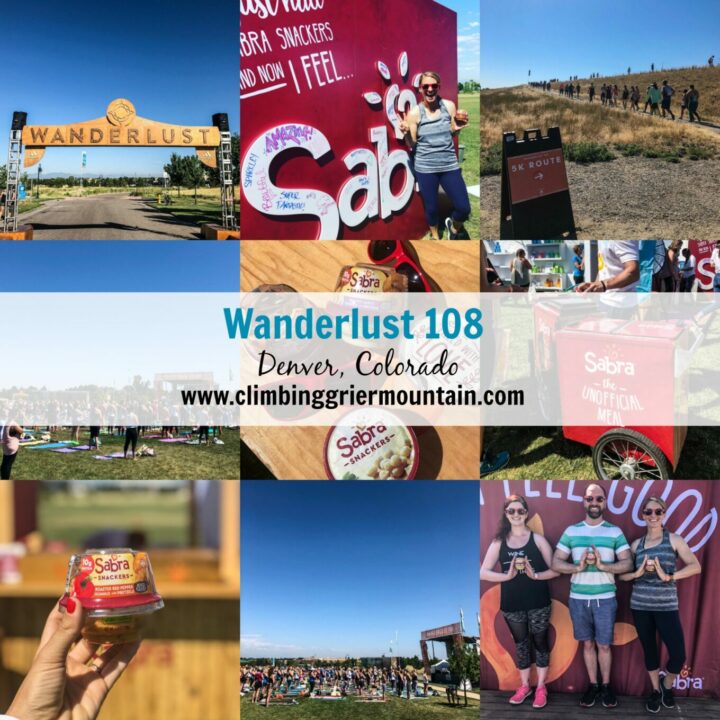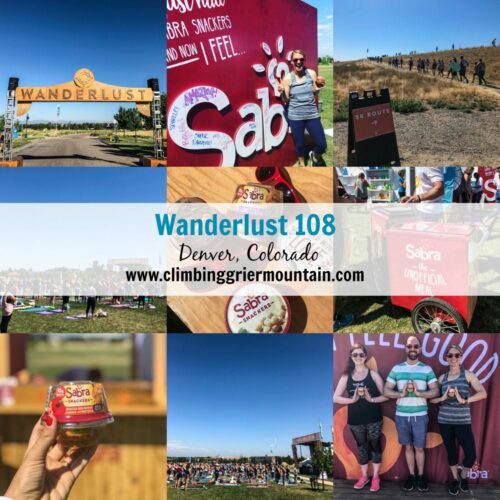 Last weekend, I had the chance to partake in Wanderlust 108.
What is Wanderlust 108, you ask?
The first thing that might come to mind is the actual definition of Wanderlust which means a strong desire to travel. The definition certainly applies in this scenario, but goes a bit further as Wanderlust 108 wants you to find your true north.
So, on a hot, sunny Saturday morning, I spent time with a vibrant community exploring the ins, outs and what-have yous when it comes to the mindful movement. Let's take a look back, shall we?
Like I mentioned above it was a hot, sunny day when Wanderlust 108 arrived at the Great Lawn in Denver, Colorado. Being a novice in this arena, I didn't know what to expect so I went into the event with an open mind.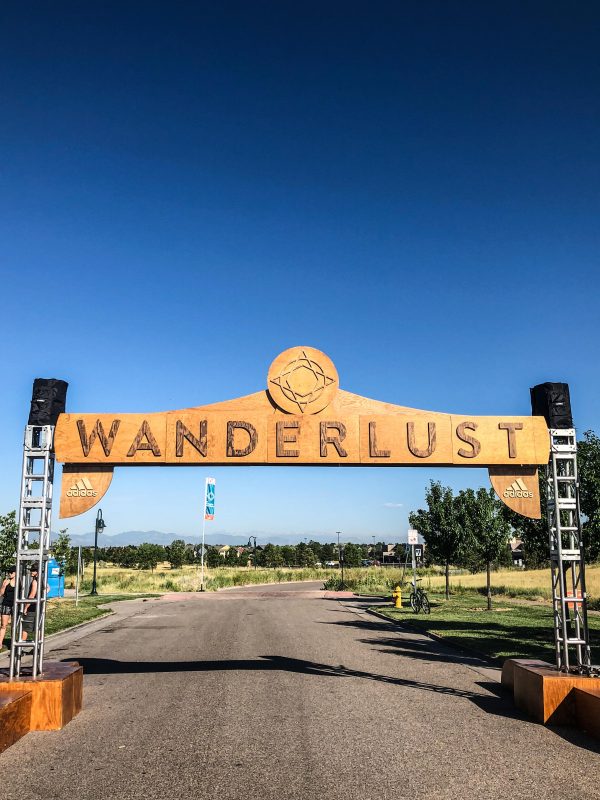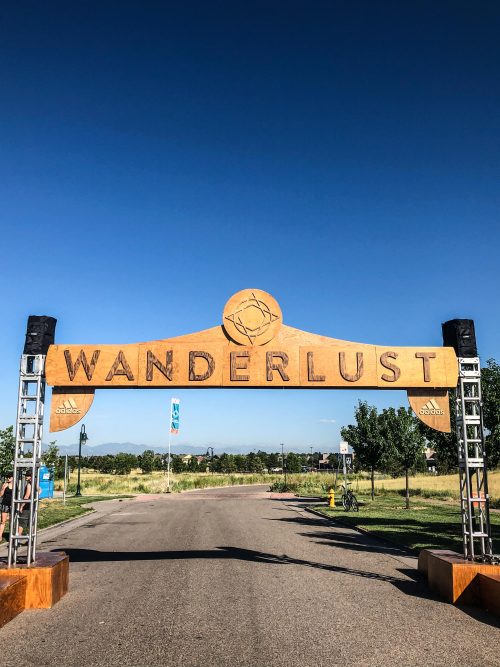 Check-in was a breeze and I made it just in time for the pre-5k stretch. One thing I love is witnessing a sea of people committed to making themselves better. For once, I knew I was in the right place at the right time.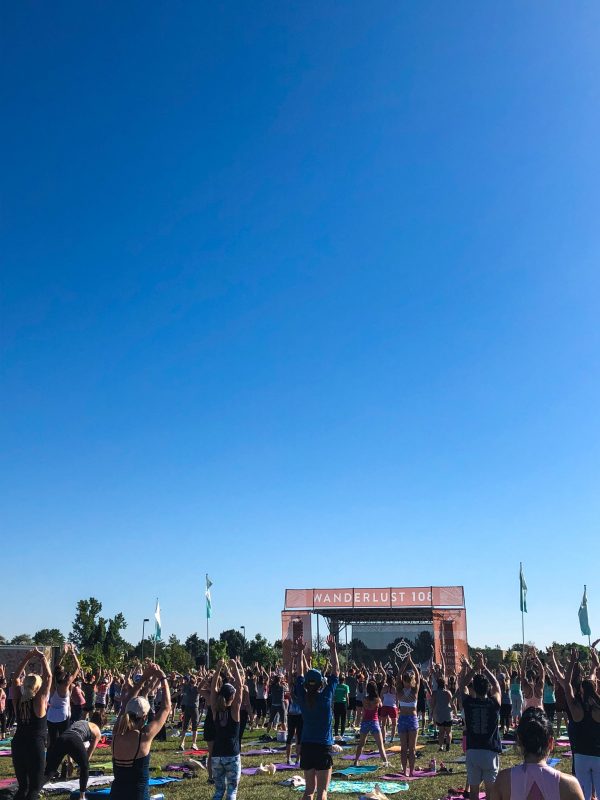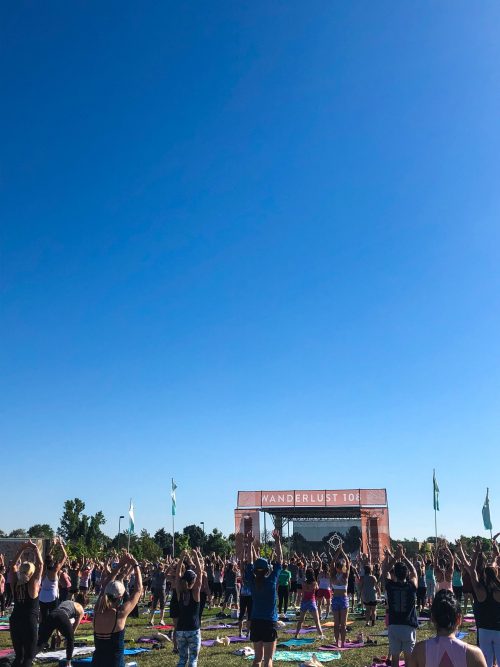 After the stretch, everyone gathered under the Wanderlust sign to kick off the 5K. Five years ago I would have run the 5K, but after two marathons my hip just isn't the same so I opted to walk the 5k. Um, which actually worked out better because it was 85 degrees by 9am!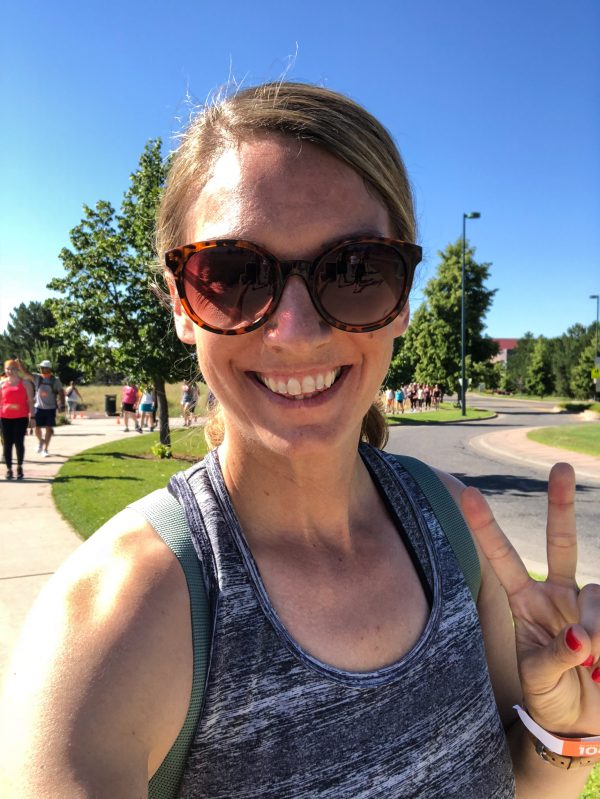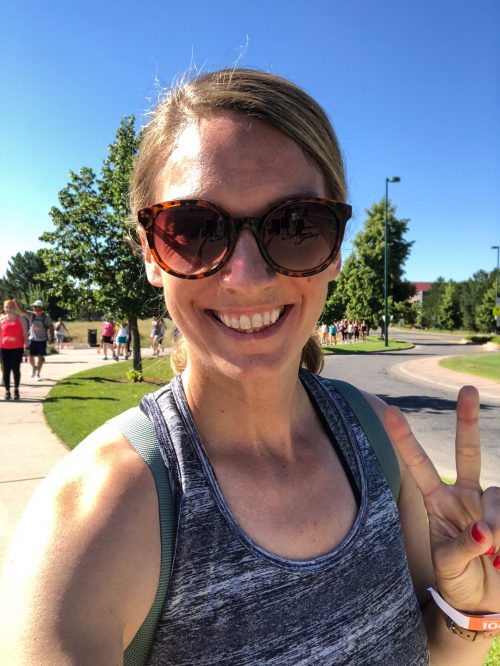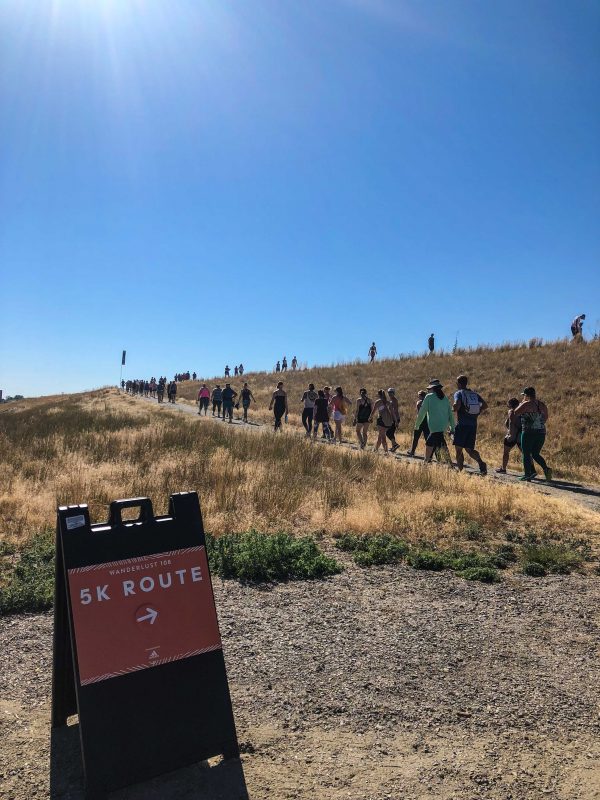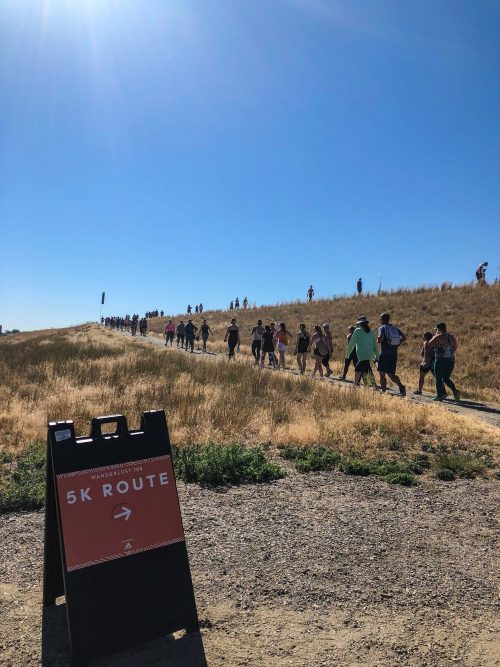 The walk was a great way to get the heart pumping and the views from the upper Great Lawn were beautiful!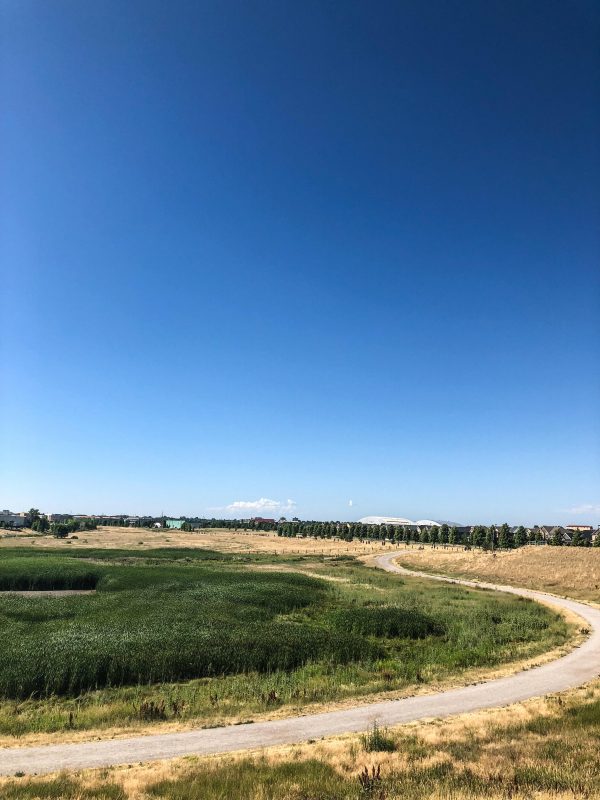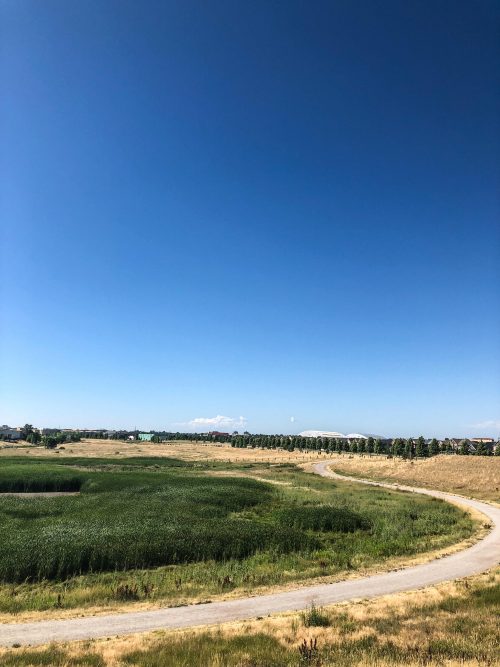 Once the 5k was complete everyone had a break before yoga began. I needed some nourishment and headed over to the Kula Market. The first thing I spotted, Sabra!! I have never been so excited to see hummus in my life.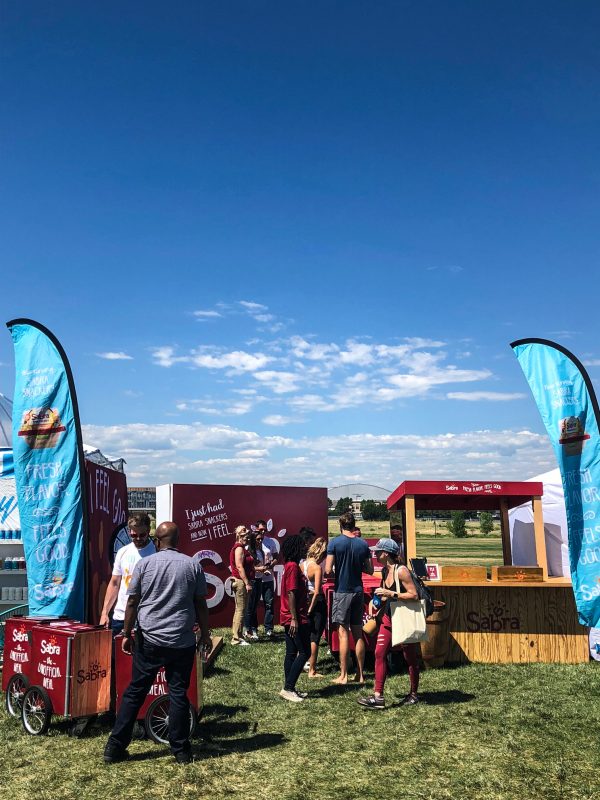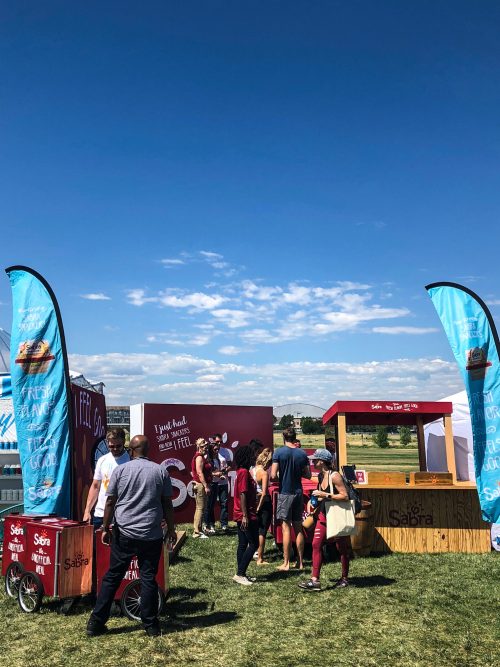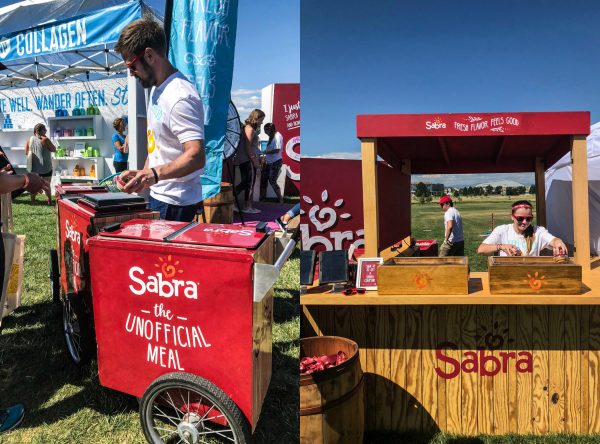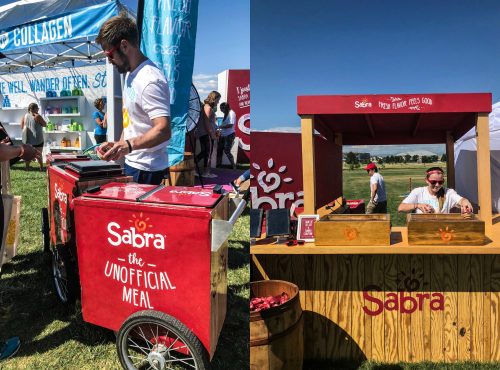 Sabra was handing out three kinds of Snacker samples – Roasted Red Pepper, Garlic and Original. Decisions are the worst, but I decided to go with the roasted red pepper.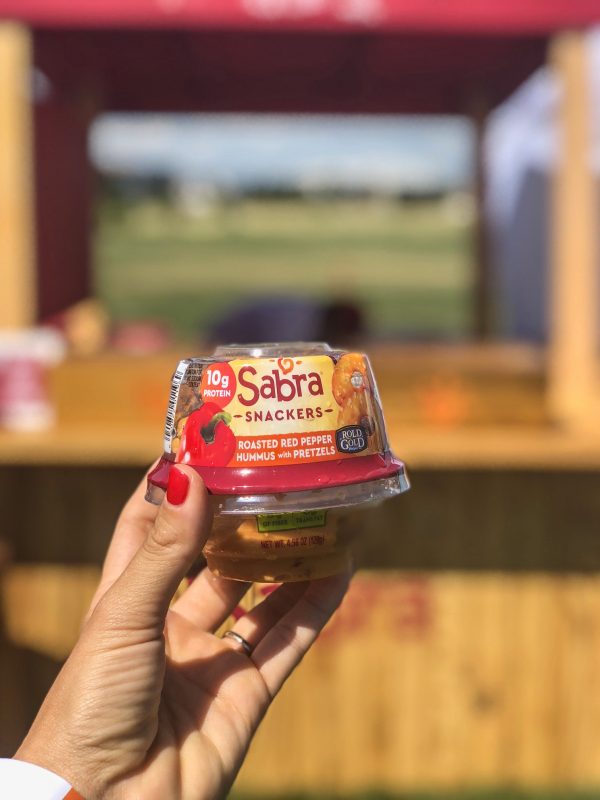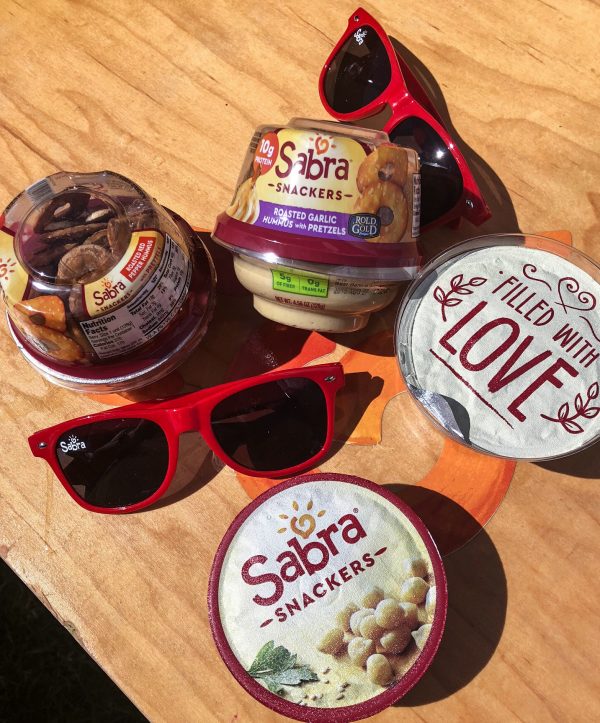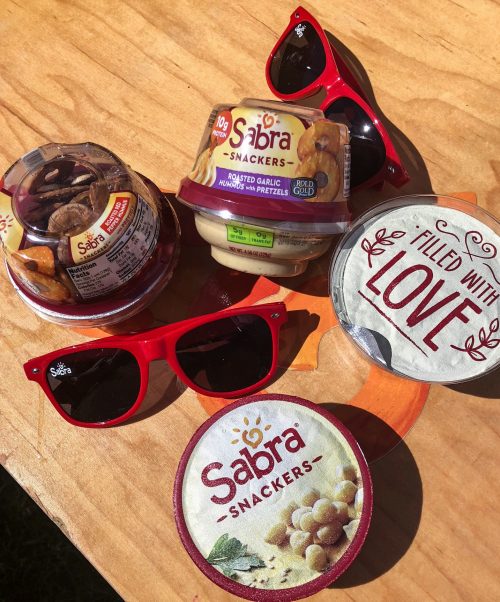 Besides enjoying samples you could spin the yoga wheel. Meghan, Nick and I ended up in a very easy, namaste situation. Aren't we so cute?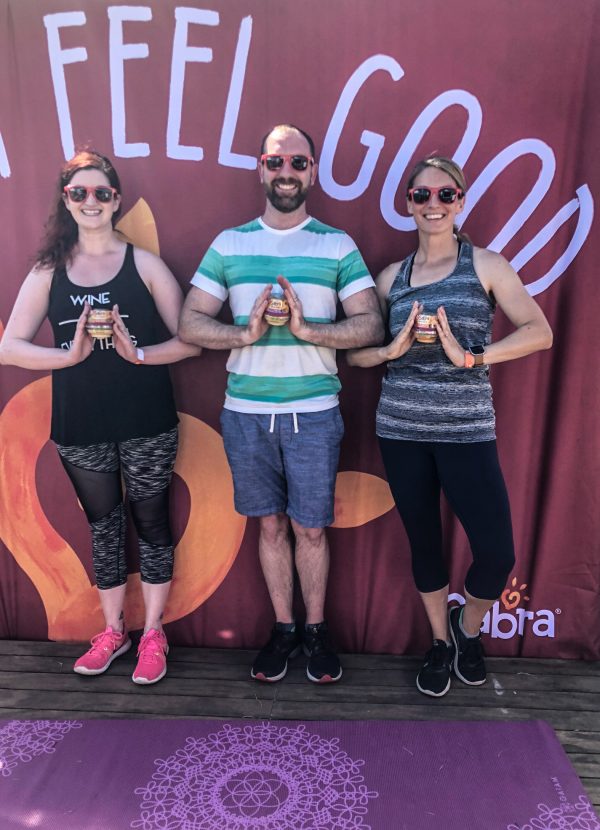 My favorite part was the "I just had Sabra snackers and now I feel…" sign. If you can't tell hummus makes me oh so happy!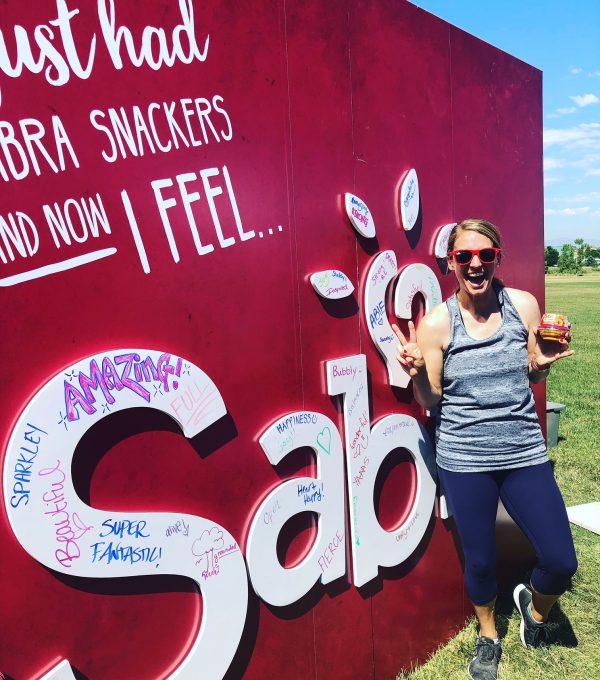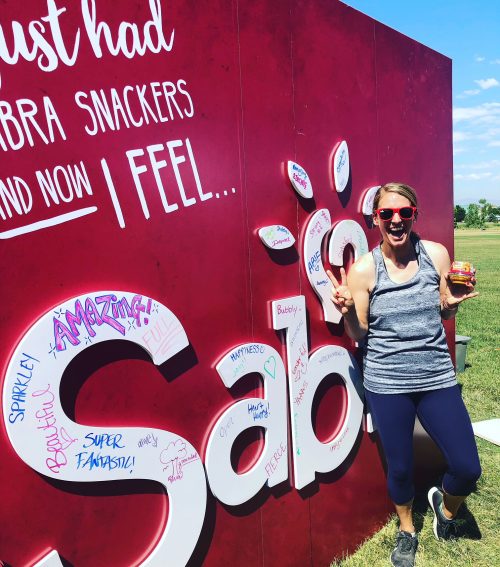 After my hummus fix, yoga was up next. This was a great way to set intentions before departing for the day. The whole lawn was in a peaceful zen.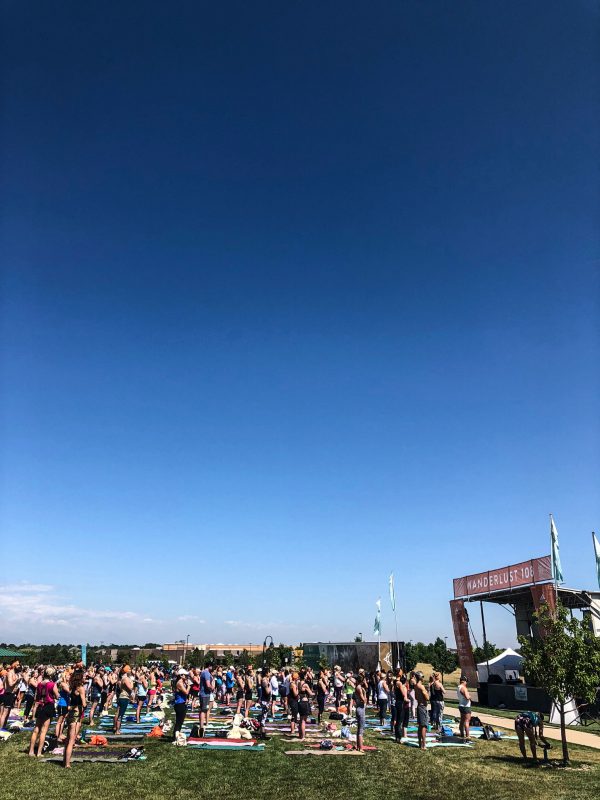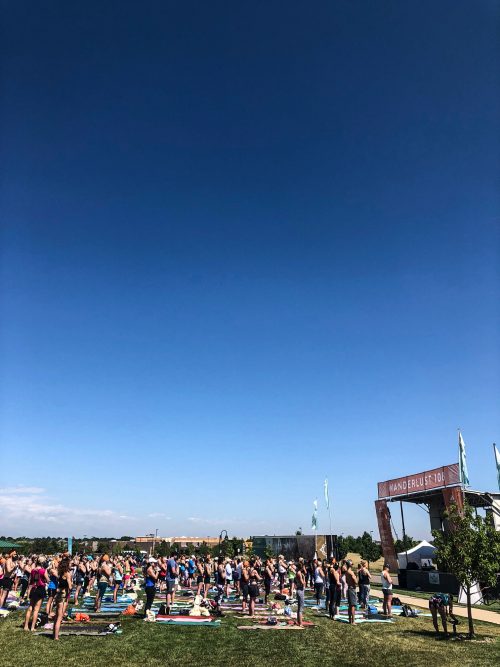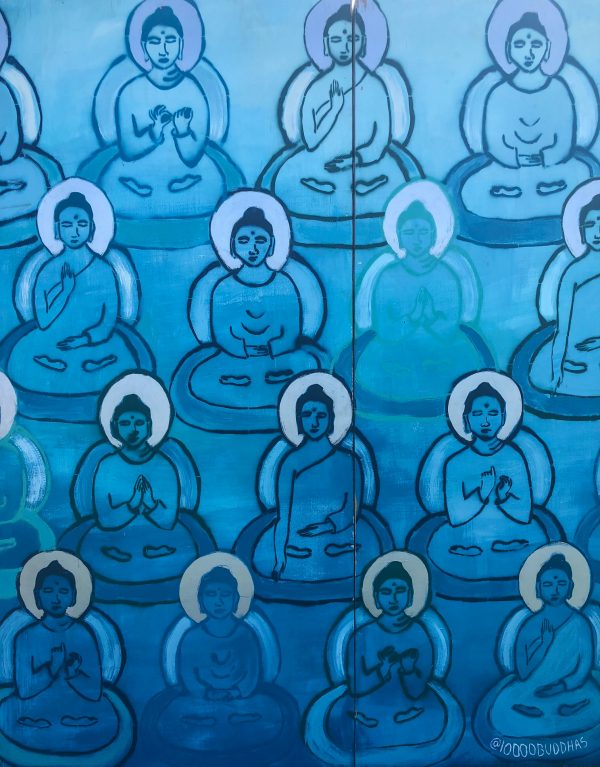 And that's a wrap!
A big thanks to Wanderlust 108 and to Sabra for sponsoring my ticket! Definitely can't wait to attend another event!