Blackberry Bliss Crumble Bars
Blackberry Bliss Crumble Bars are a delightful treat perfect for breakfast or dessert!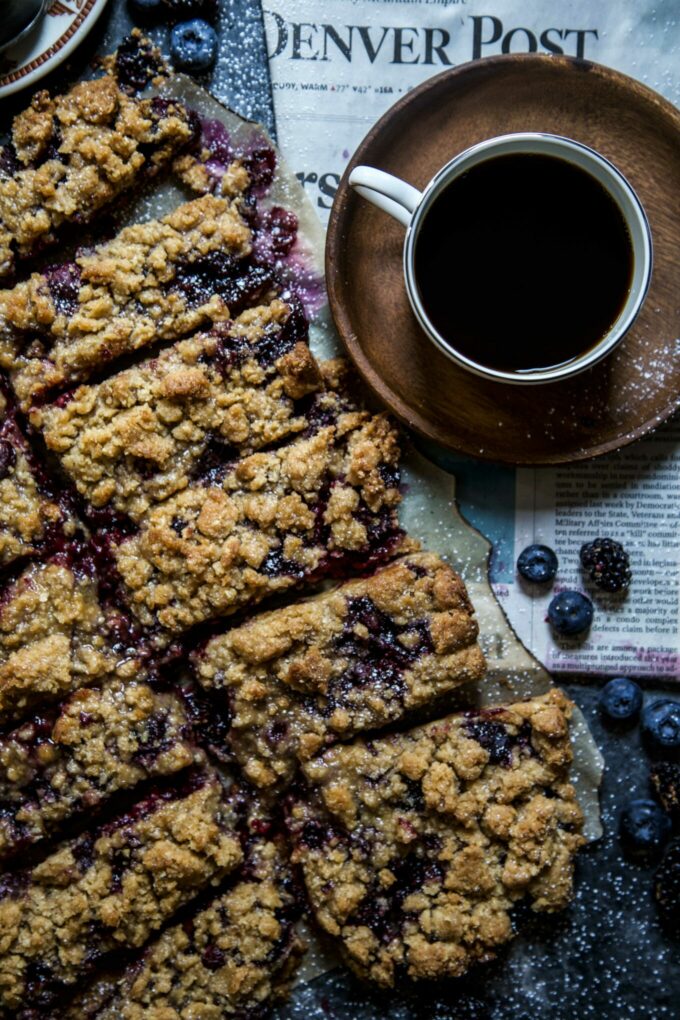 Guess what?!!!
We are headed to the lake next week.
YOU GUYS.
It's my ultimate, ultimate happy place. If you look through these posts here, here and here, you'll see why my heart belongs to Table Rock Lake.
In preparation for our week long adventure two things are happening. One, we are driving. Yep, yep. We are making the 12 hour journey to the Mark Twain National Forest of course with a few stops in between because of the dog.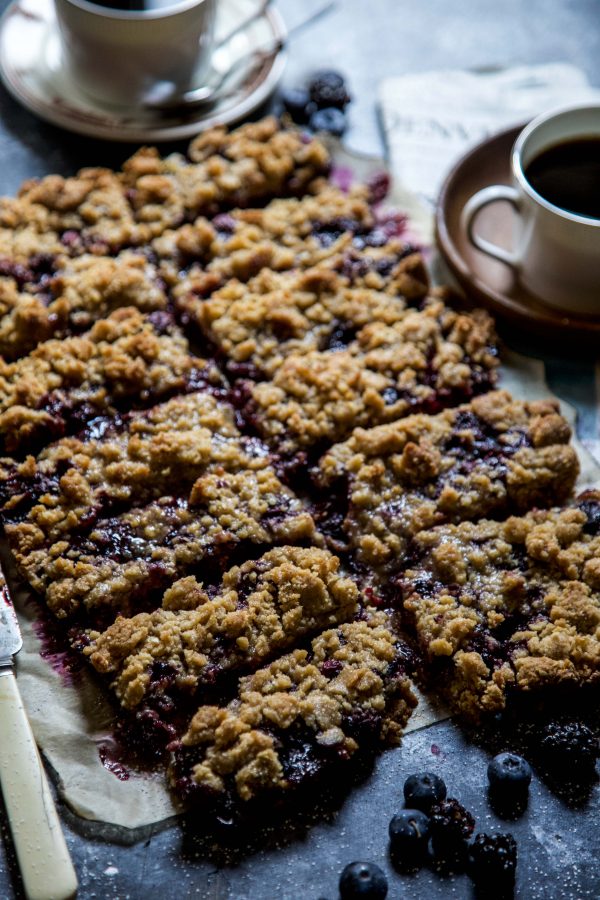 Two, I ordered swimsuits online from a company that I have never tried before. EEEEEEEEKKKKKKKK! This might be worst idea ever. I know that I can return them, but the problem is we leave next week which means I am on a tight schedule for re-order! And breathe…….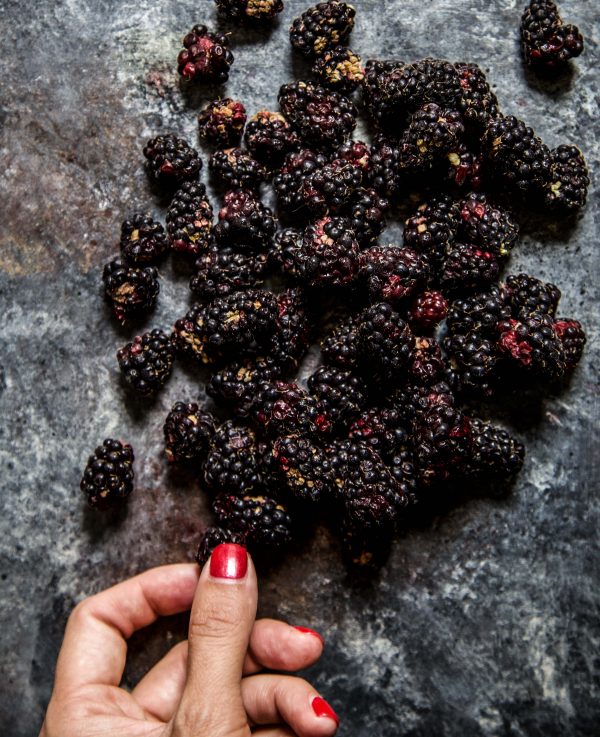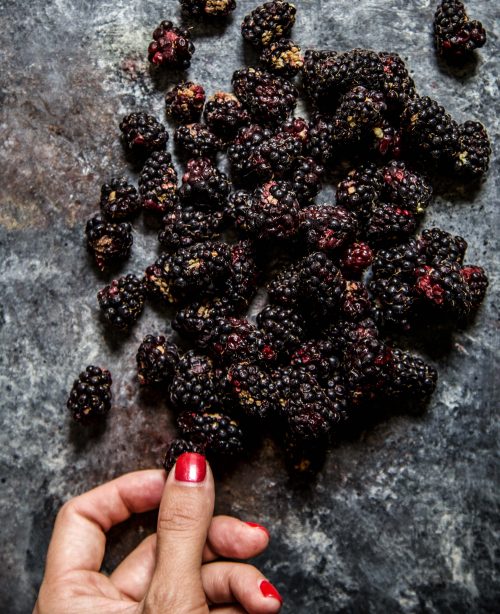 Worse case, I end up at Wal-Mart buying an ice-cream themed one-piece suit. Fashion is the last thing one thinks about when boating around the Ozarks. Which reminds me, I really need to find my "I'm on Lake Time" koozie.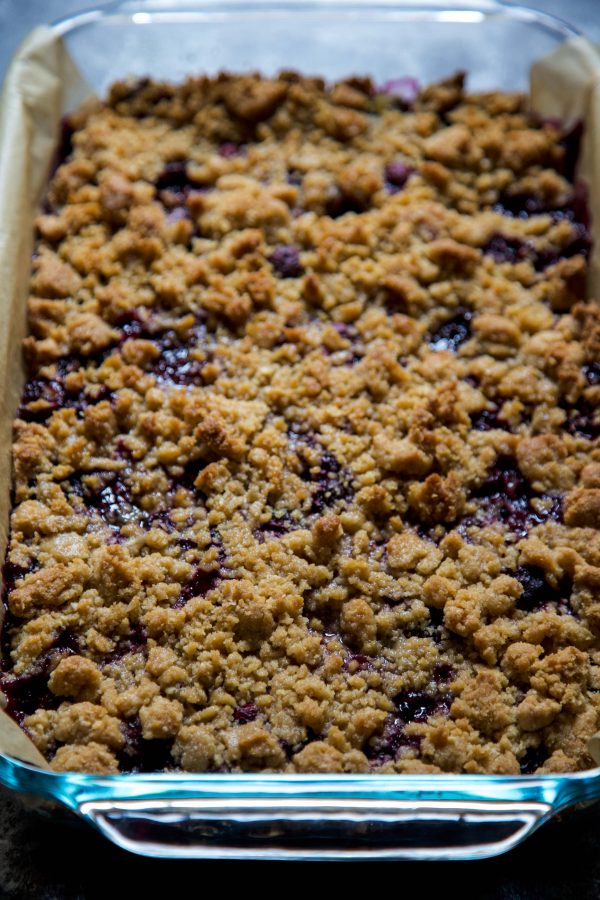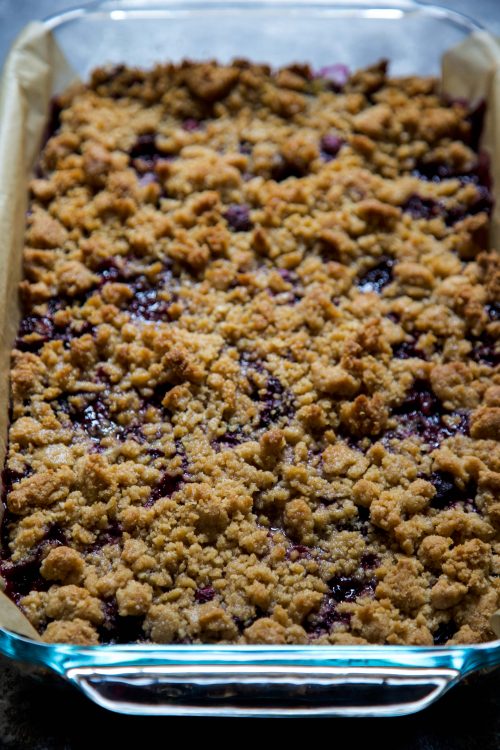 Anyway, before we leave on vacation we've got to pick the last of our blackberries. I can't even begin to tell you guys how delicious these bad boys are. It's crazy to think that when we bought our house three years ago it was a small, sad looking vine. Now, its taken over our front burm. This is the first year it has really produced so I am taking full advantage of its fruits.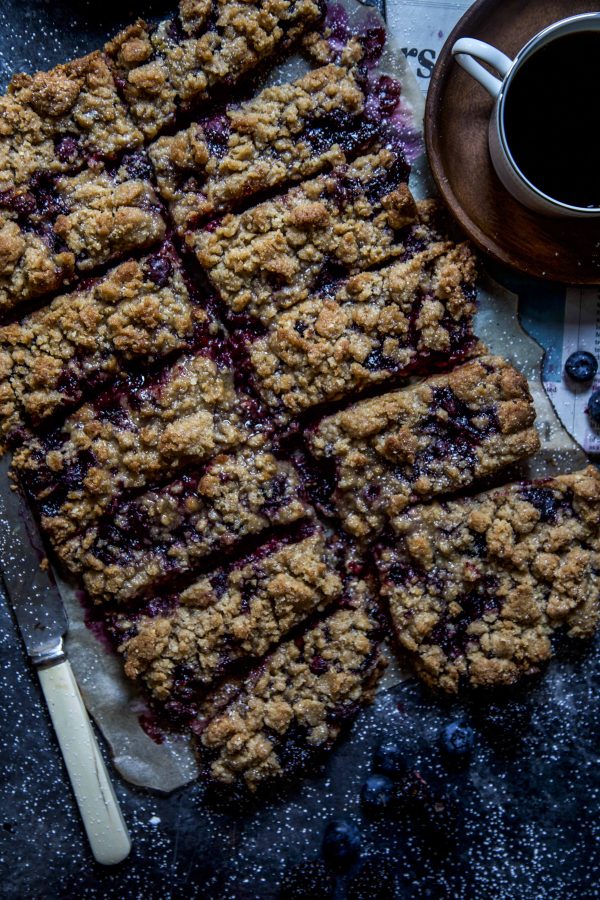 I decided to make something simple to really showcase the blackberries. Meet your new favorite summer dessert, Blackberry Bliss Crumble Bars. This dessert comes together quickly and you can swap whatever kind of berries you have on hand. Simply bake until the berries burst and the crust is golden brown. Serve as is or a la mode.
Better yet, I might need to bring a batch of bars with me to barter with the locals for a swimsuit. Just a thought.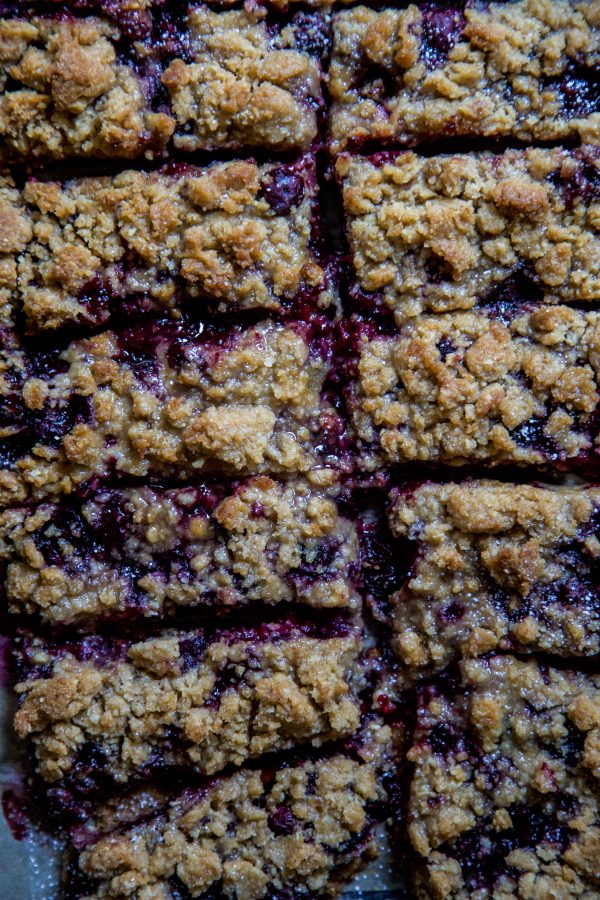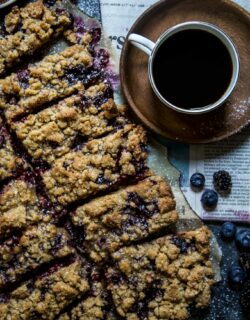 Blackberry Bliss Crumble Bars
Ingredients:
2 cups regular oats
1 1/2 + 2 tbsp cups all-purpose flour, unsalted
1 1/4 cups brown sugar, divided
1 tsp baking powder
1/2 tsp cinnamon
1 cup cold unsalted butter, cubed
2 cups fresh blackberries
2 tsp vanilla extract
2 tsp lemon zest
1/cup blackberry jam
1 cup fresh blueberries
Directions:
Preheat an oven to 350 degrees. Spray a 9X13 baking dish with non-stick cooking spray and set aside.
In a large food processor add oats, 1 1/2 cups all-purpose flour, 1 cup brown sugar, baking powder and cinnamon. Pulse until combined. Next, add in the cubed butter and pulse until a crumbled dough starts to form.
Take about a 1/3 of the dough and press it evenly into the bottom of the pan. Bake for about 10 tor until golden brown on top. Once cooked remove the crust from the oven and let it cool.
Next, make the filling. In a large bowl combine blackberries, 1/4 cup brown sugar, 2 tbsp all-purpose flour, vanilla and lemon zest. Take the blackberries and spoon the mixture over the crust. Dollop the blackberry jam over the blackberries followed by the blueberries.
With the remaining dough, sprinkle it on top into an even layer. Bake the bars for about 30 to 45 minutes or until the top is golden brown and the berries burst.
Allow to cool completely before slicing!
All images and text ©
In conclusion, our Blackberry Bliss Crumble Bars are a burst of fruity delight wrapped in a buttery crumble. They're a perfect balance of sweetness and texture, a treat to savor. Enjoy!