Grilled Citrus Butterflied Leg of Lamb
Grilled Citrus Butterflied Leg of Lamb is an easy, crowd-pleasing dish to serve all year round! 
*This post is in partnership with the American Lamb Board. As always, all opinions expressed are 100% my own.*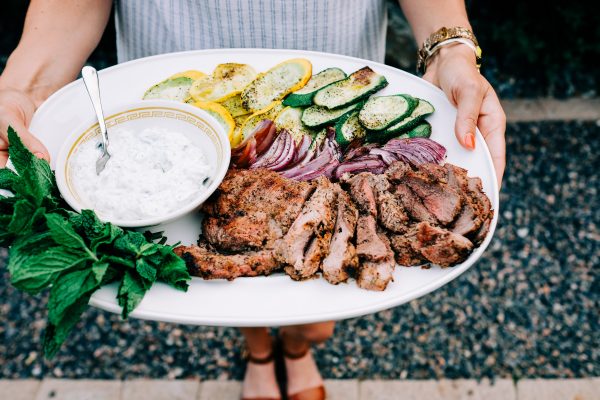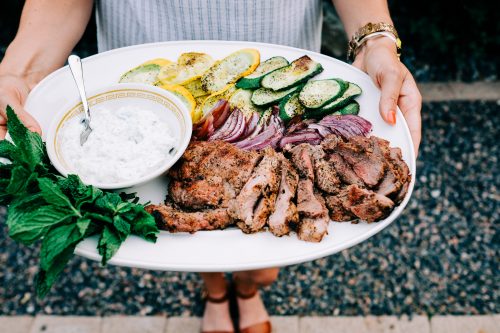 Last weekend, we gathered.
The whole Denver village that is.
Somewhat of a rarity these days given people's schedules, kids and what feels like life on permanent fast forward. BUT! What I love about our village is that we make the time to check-in. Ask each other how things are going, vent if need be, share exciting news and truly enjoy the company of our large gaggle.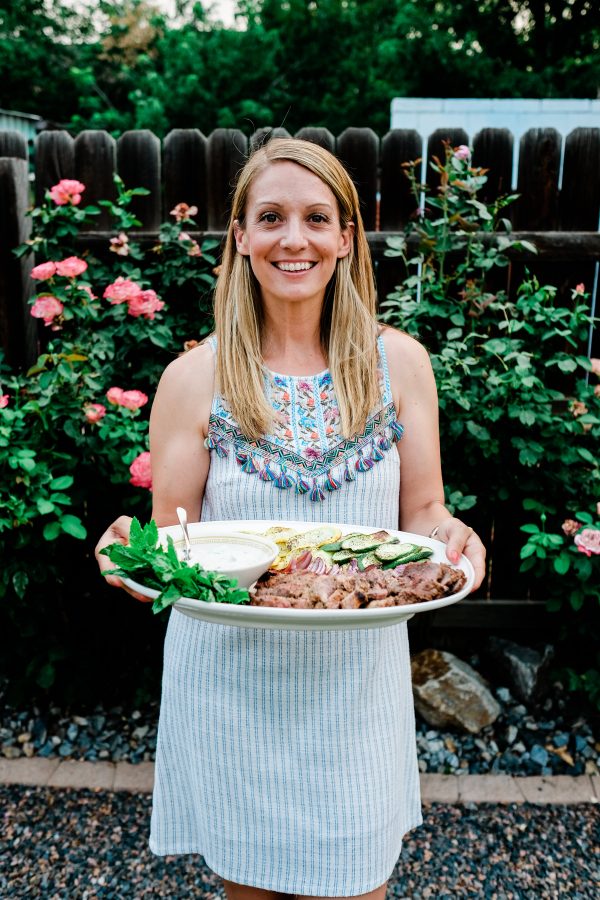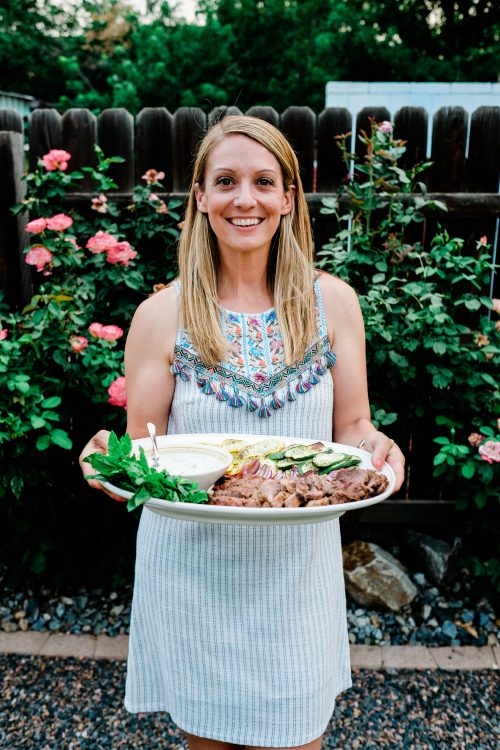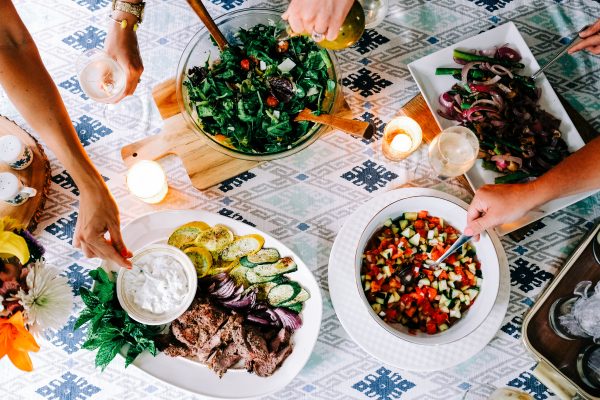 So to celebrate a summer gathering, we hosted a backyard bash complete with games, cocktails and a smorgasbord of delicious eats. After years of get togethers we've figured out the best way to feed all 20 plus of us without breaking the bank. The answer: everyone contributes something – whether an appetizer, side or beverage.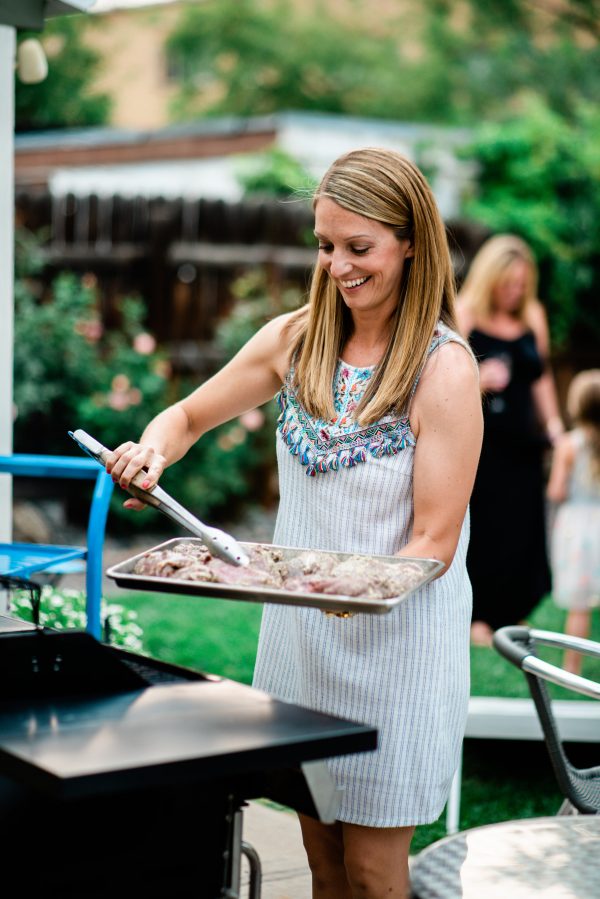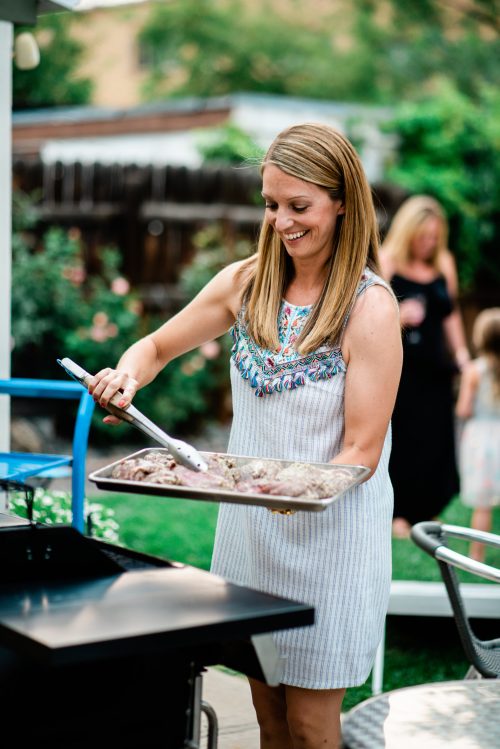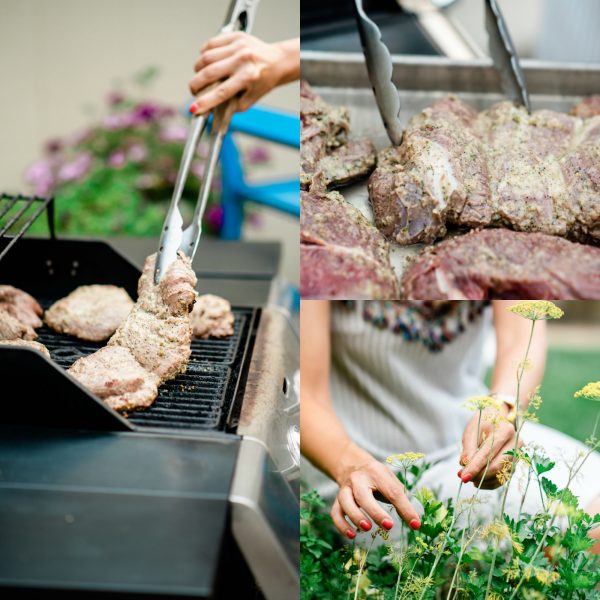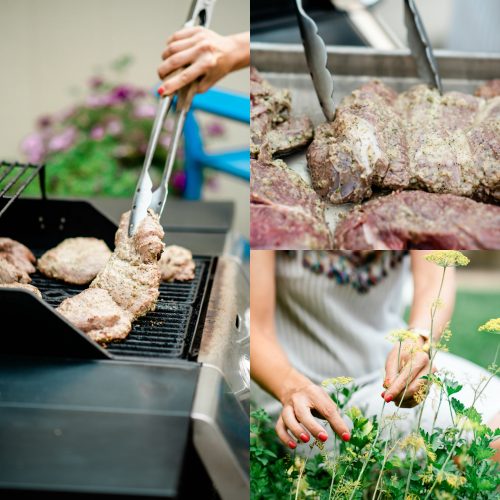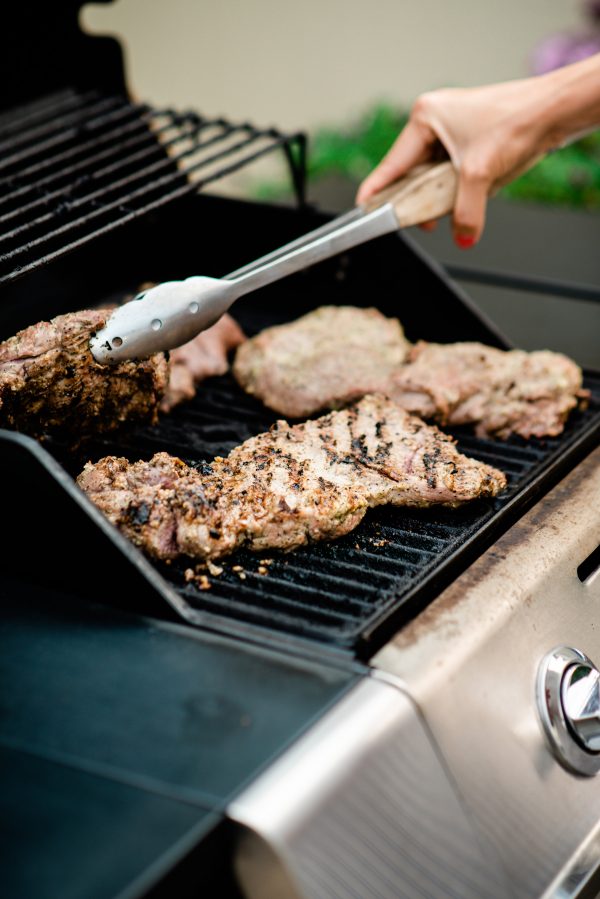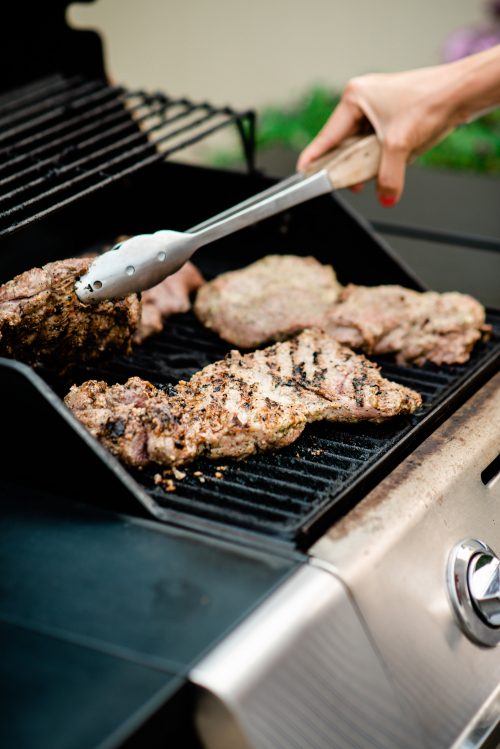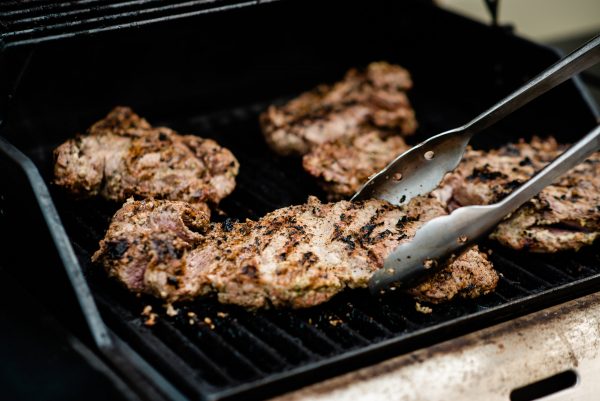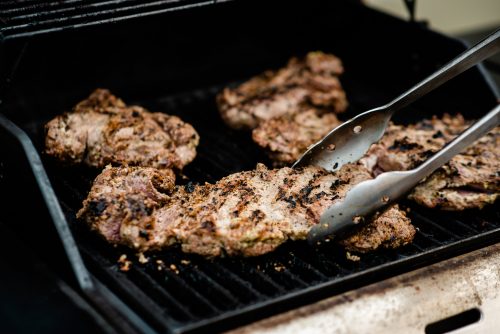 Yours truly decided to contribute the protein for the meal because I have been jonesing to make this Grilled Citrus Butterflied Leg of Lamb. Have you ever had a butterflied leg of lamb? Can you say game changer? Anyway, it's a leg of lamb that has been butterflied. Simply make a cut down the center of a leg of lamb pulling the meat away from the bone on both sides. Remove the bone and what you get is a gorgeous slab of delicious, easy to grill meat.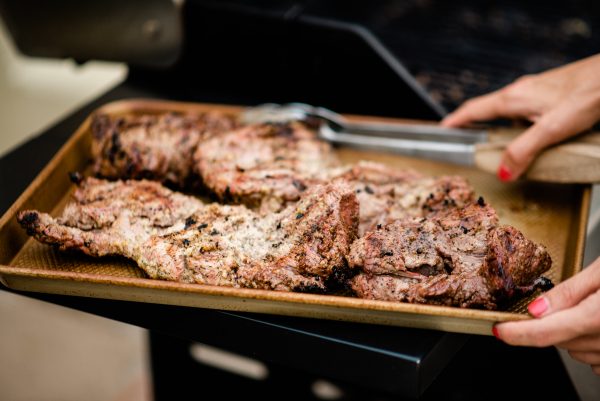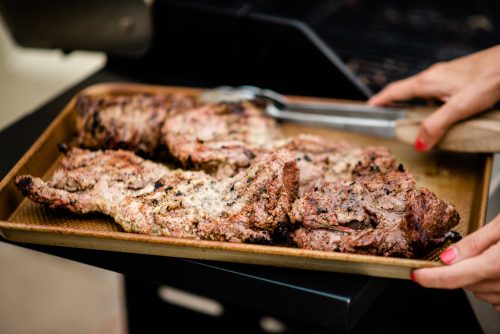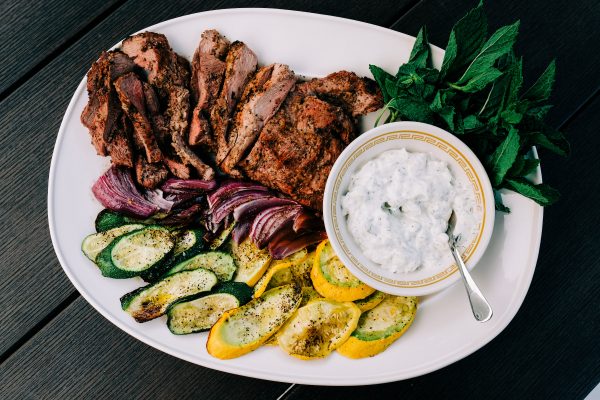 Now, to keep the lamb for drying out on the grill, I whipped up an easy marinade in a blender. Combination of onion, garlic, lemon juice, dill and oregano. Pour the marinade over the lamb and let it rest for at least four hours. What you get is the most juicy, vibrant piece of lamb EVER. Scouts honor.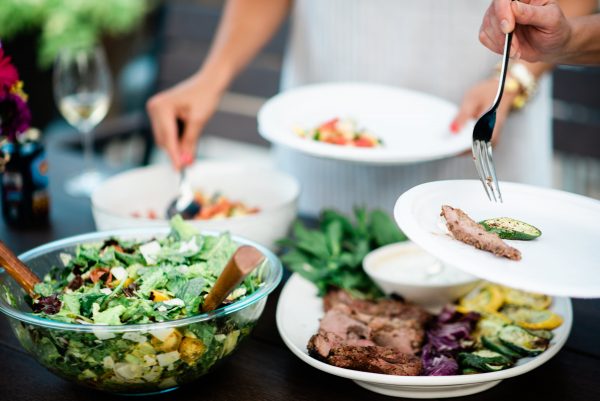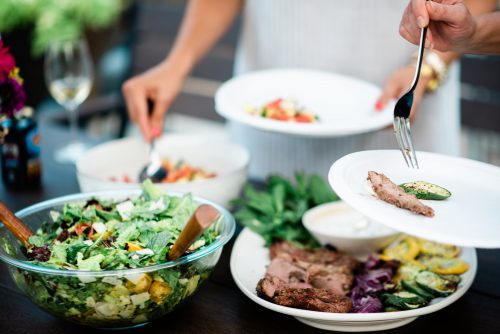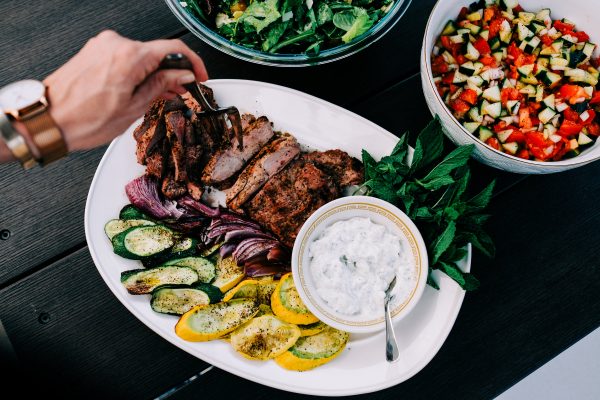 With all the sides ready to go, leg of lamb sliced and wine glasses topped off, it was time to feast. After the first couple of bites the reviews started coming in and boy did the village love the lamb! In fact, after serving serving six pounds of meat we were only left with half a pound! Success, indeed!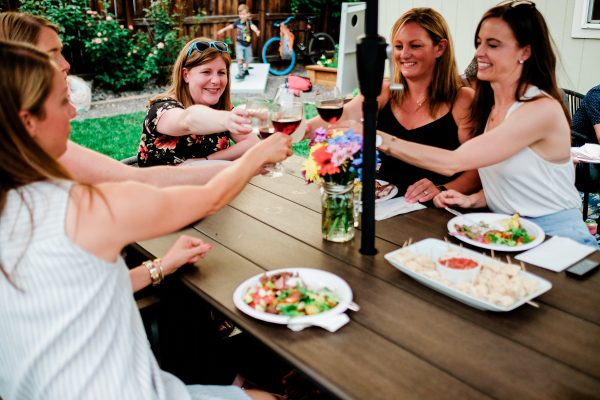 If you have a summer gathering coming up, I highly recommend serving grilled butterflied leg of lamb. It's easy to feed a crowd, so tender and a great way to mix up the dinner routine. Cheers!
Also, don't forget that the American Lamb Board is hosting a Summer Lambventures Contest. You could win a $1,000 to Target, an American Lamb Grilling Pack or 3 other $250 prizes!! Seriously, so awesome!! Click HERE to enter! Good luck.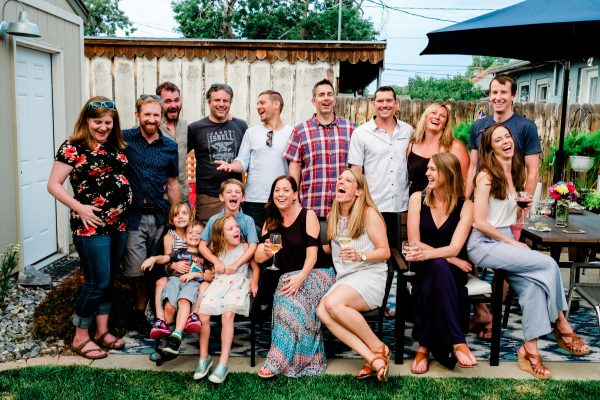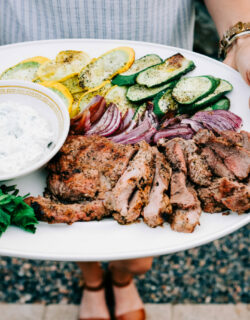 Grilled Citrus Butterflied Leg of Lamb
Ingredients:
1/4 cup olive oil
1/2 yellow onion, chopped
2 garlic cloves
4 dill sprigs
2 tbsp lemon juice
1 tsp lemon zest
1 tsp dried oregano
salt and pepper to taste
3 to 4 lbs butterflied leg of lamb
Directions:
In a food processor add olive oil, yellow onion, garlic, dill, lemon juice, lemon zest, oregano, salt and pepper. Pulse until pureed. Next, place the leg of lamb in a Ziploc bag and pour the marinade over the lamb. Place the lamb in the fridge to set for at least 4 hours.
Next, remove the lamb from the fridge and place on the kitchen counter at least an hour before grilling. Preheat a grill to medium-high heat. Grill the lamb for about 10 minutes or each side for medium-rare. Remove the lamb from the grill and let it rest on a serving platter before slicing and serving.
All images and text ©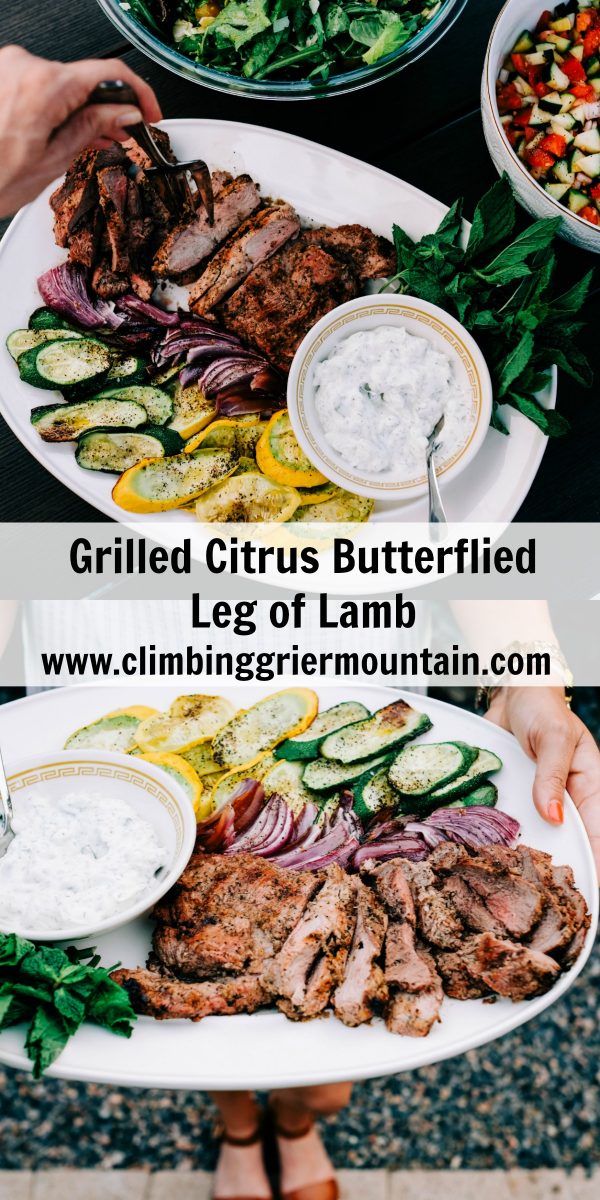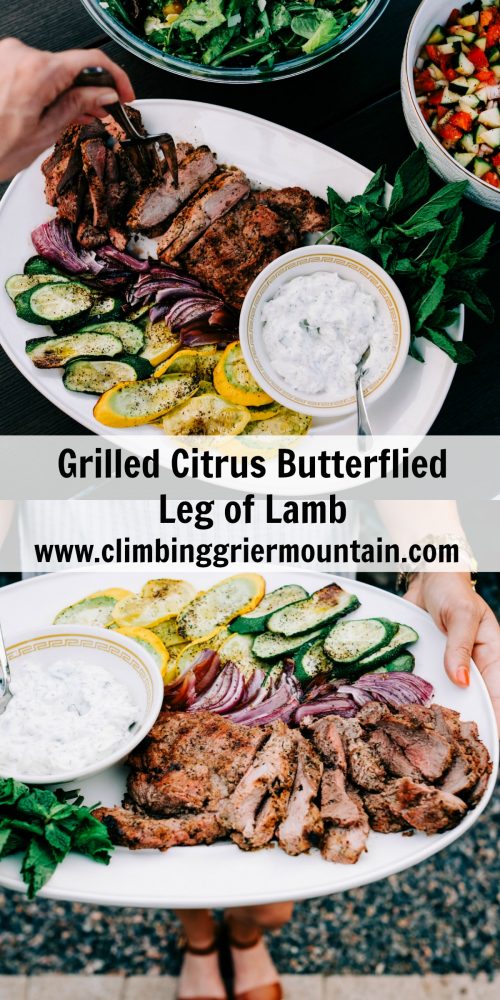 In conclusion, our Grilled Citrus Butterflied Leg of Lamb is a succulent and flavorful delight, perfect for any barbecue gathering. Its citrus infusion adds a bright and refreshing twist. Enjoy!