a weekend in kansas city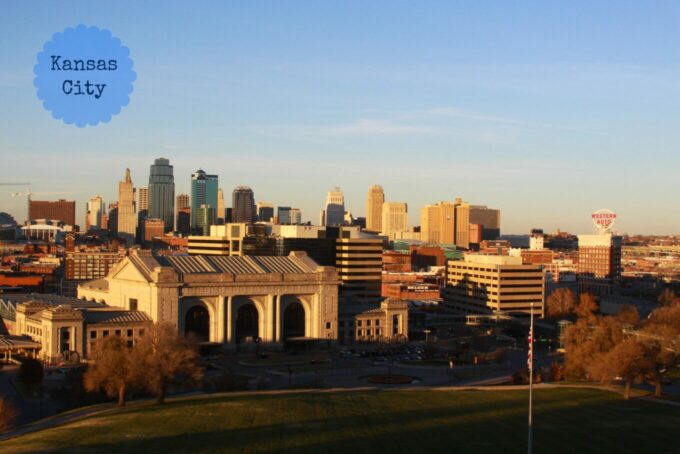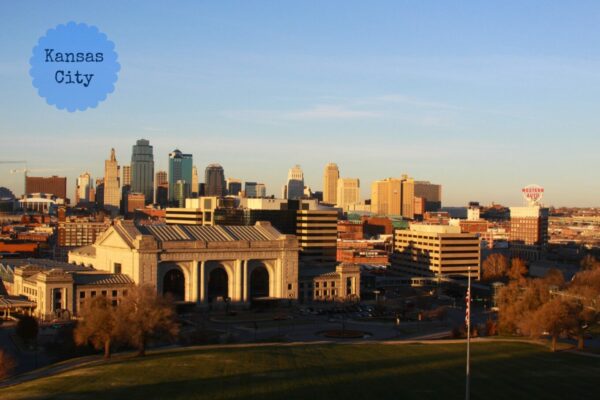 I spent this past weekend in the "City of Fountains"  visiting family, dining at new restaurants, reconnecting with old friends and making new. As Mr. B. jetted across the world, exploring old world cities as part of his new job, I sought comfort in a familiar city just across the plains.
I used to know Kansas City inside and out. We had a wonderful, playful relationship. Back in the day, I lived down the street  from the famous Country Club Plaza in a 1940's brick building that had been renovated. I would stroll through Loose Park, shop at local boutiques, dine at all the fun, funky, new restaurants, and spend Sunday evenings with my family.
Fast forward (almost a decade later) and my relationship with Kansas City still remains the same. It was like visiting an old childhood friend and picking up right where we left off. Sure, the scenery has changed and a few more wrinkles have appeared, but the bond remains.
I arrived in Kansas City late Thursday evening. The temperature outside, 15 degrees. I was a little grumpy because I had just left the Mile High City that was a pleasant 60 degrees and sunny. But! I quickly overcame my grumpy state when I saw my mother. Only moms can turn a frozen frown upside down.
We ventured over to Nara for cocktails and sushi. Oh, if the champagne, white russians, and rolls of salmon could talk. I think we managed to discuss every layer of life, whether it was ways to improve our particular layer or give it the middle finger. Thankfully, no one was judging.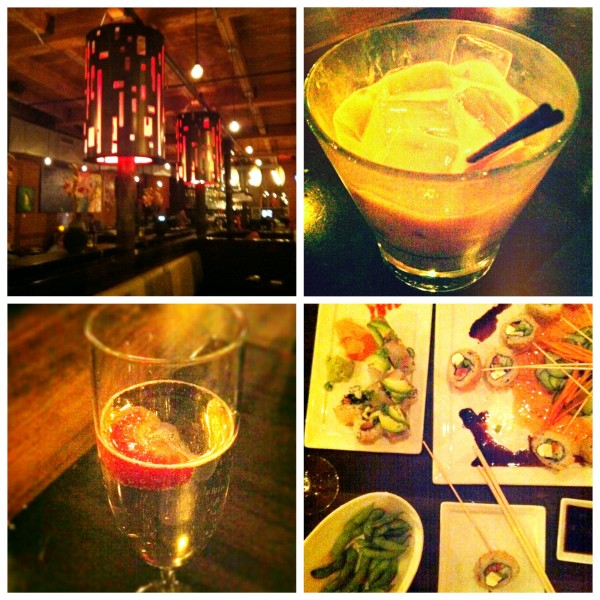 Friday morning, my Aunt Joan and I strolled down to Aixois for a quick coffee date. My aunt is a very talented chef , so you could imagine how quickly an hour and  a half flew by  when 90% of the conversation was about food.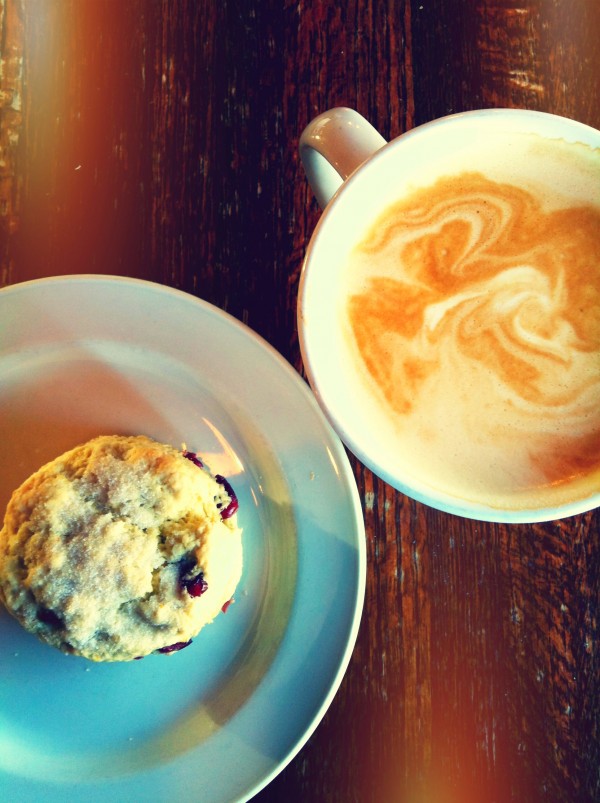 The rest of my afternoon was filled with photographing (I have some exciting recipes coming your way!) and watching this little cutie. I took a few pictures of Josie over the holiday. I think it's safe to say that my little niece loves the camera!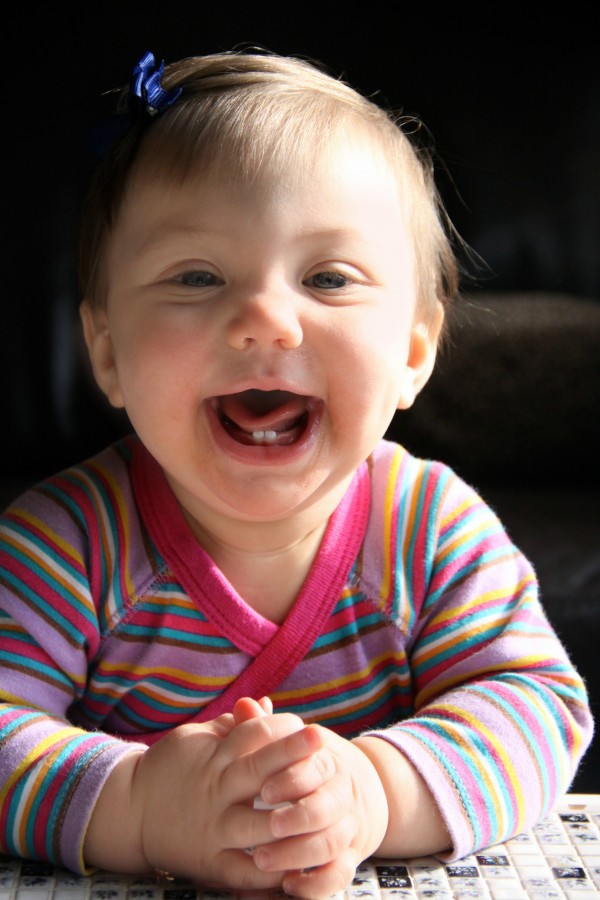 After receiving a phone call from Mr. B confirming his landing in Paris (after a week in cold, dreary Poland), I felt the urge to connect with him in some small way. Though a connection in person was impossible,  I figured I could connect by making a particular French dish for dinner, coq au vin. So I whipped up this chicken and wine dish for my family. We laughed and shared stories over the dinner table, toasted to Mr. B and his travels, and danced to Roy Obrbison via the record player.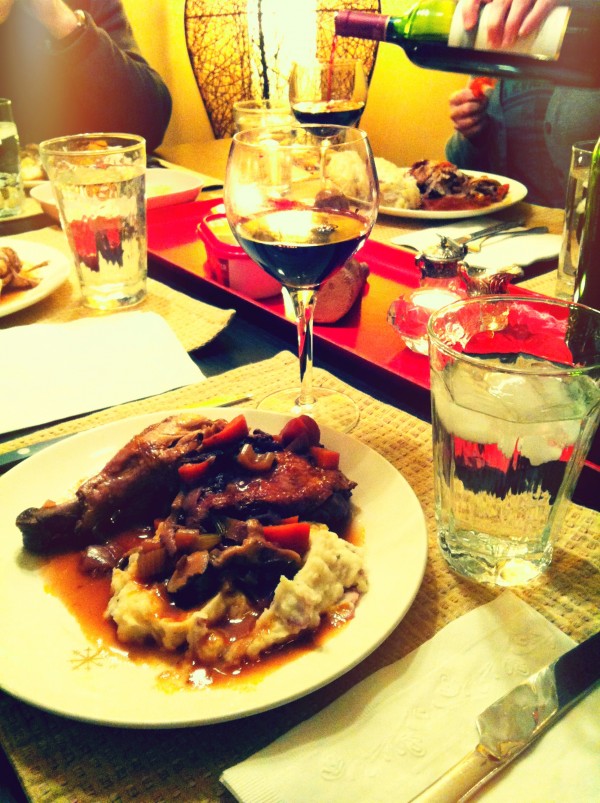 Saturday morning I met Cassie, the author of Bake Your Day and Ali the author of Gimme Some Oven for coffee and crepes at Chez Elle. I had previously met Ali at Mixed this past year, but not Cassie. Let me tell you, Cassie is as nice as the day is long. Both of these girls are so solid and grounded. Their excitement for life and food blogging is absolutely infectious.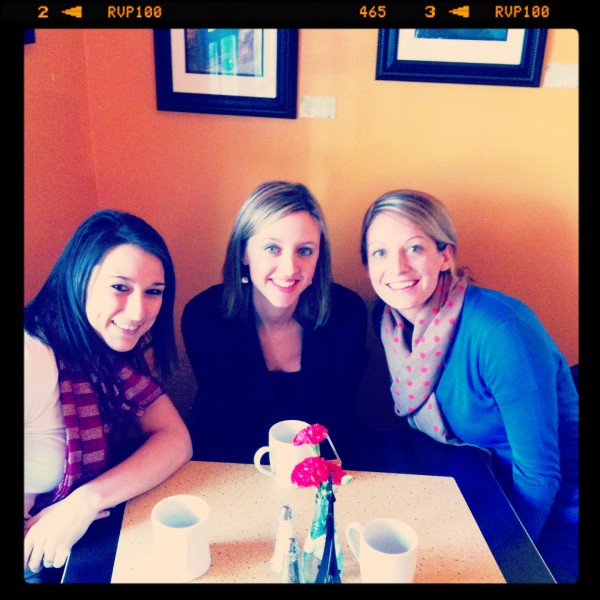 With the rest of the afternoon open and the temperatures outside finally at a non-frozen tundra degree, I decided to visit my old running stomping ground, which also happens to be the site of a major battle between the Confederates from Missouri, and the Yankees from Kansas during the Civil War.  Now Loose Park is a beautiful public park, two blocks from my parents' house.  I love running through this park,  for it has a rubberized track, and the landscape is beautiful, even in January.  I laughed a lot at myself during this run. Oh, the problems I would try to solve when I was 23 years old seem so childish now.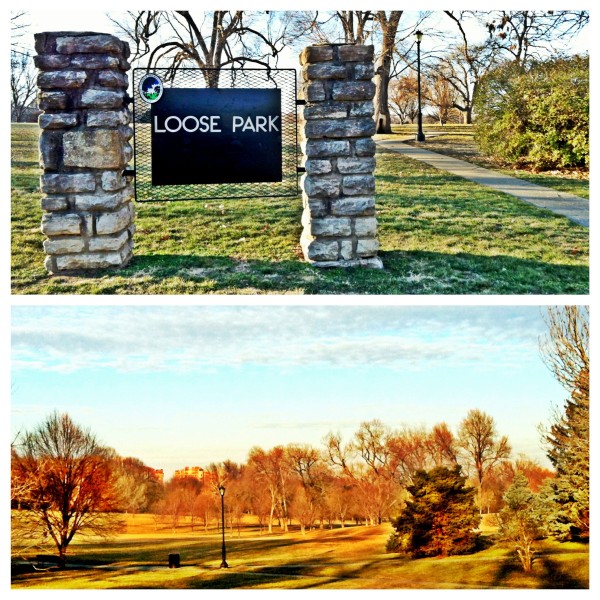 After a quick shower and purchased bottle of champagne later, I was at the doorstep of my good friend Katy's house. I didn't get a chance to see my G-Phi girls over the holiday, so naturally, I decided to gather the gaggle for a little wine and pizza action. Kaitlin, Meg, Jamie, and Katy are some of my dear friends. Friends that come around once in a lifetime. Friends that love you no matter how big of a goober you are.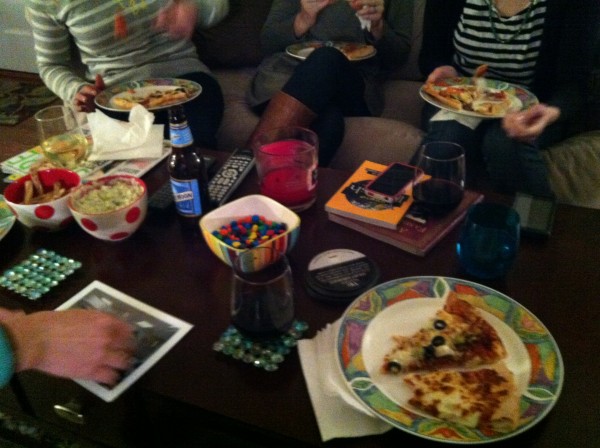 We sipped champagne and red wine, ate cheesy pizza, and watched the movie, Pitch Perfect.  But! The piece de resistance was the Funfetti Baked Alaska. Jamie, who is a FACS teacher, whipped up this bad boy like it was her job (pun fully intended). Like I always say, if you can't bake, make friends that can. Check it out. Is this cake not sugar perfection?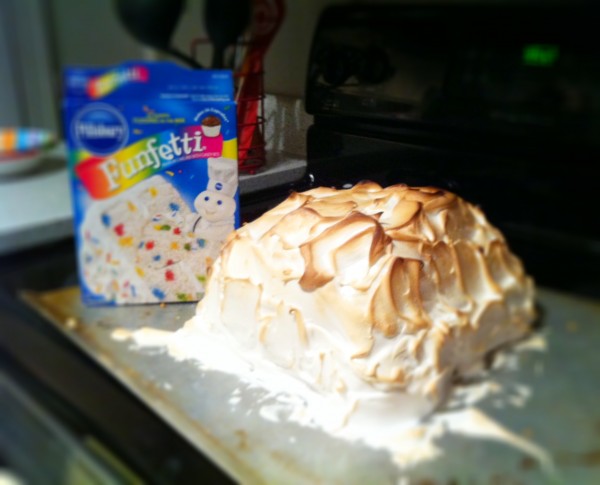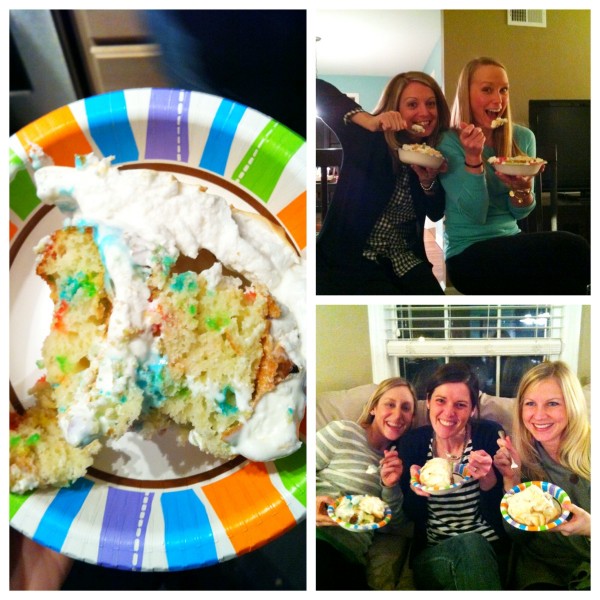 Sunday morning was quiet. I leisurely sipped dark coffee, nibbled on toast with apple jam, and conversed with parents about social media and the movie, Lincoln.  Please tell me your morning conversations are just as random?
After my mellow morning, I ventured with my sister-in-law, Kitty, to a yoga body sculpt class. Both Kitty and I were novices to this type of excercise, but felt the need to broaden our workout horrizon. We both agreed that in the first 10 minutes, if we had balls, they would have been handed to us. Apparently, all you need for a good workout is a mat and a stretchy band. Who knew.
By the time class was over, I had time for one last meal with family before I jetted off. Chipotle seemed right. And that's what we did.
I have a feeling I'll be seeing more of Kansas City.
After all, it is my second home.