Amman, Jordan: What to Eat and Visit!
Amman, Jordan: What to Eat and Visit! Amman is the vibrant capital city of Jordan. This city is bursting with culture, ancient history, five-star hotels and delicious restaurants. Check out my full guide on what to eat and what to visit in Amman. Plus, the best way to get around the city!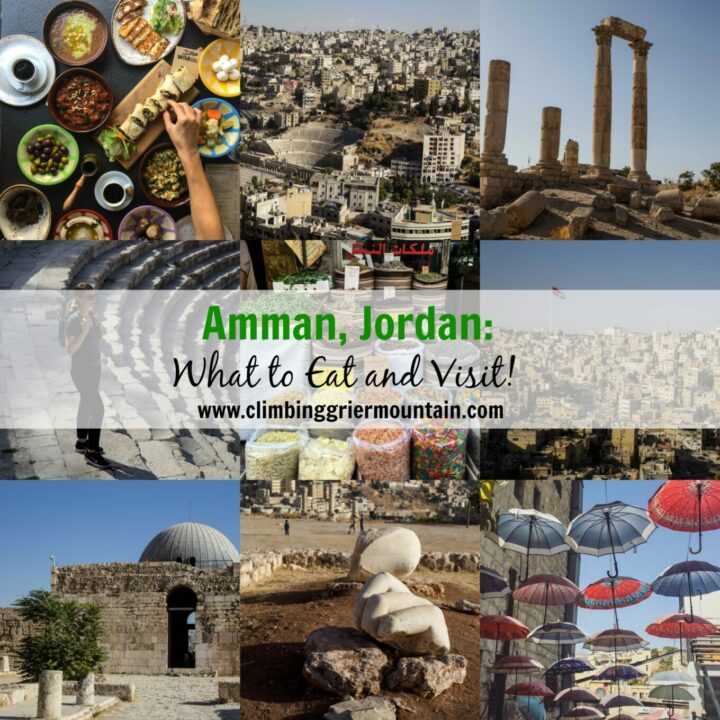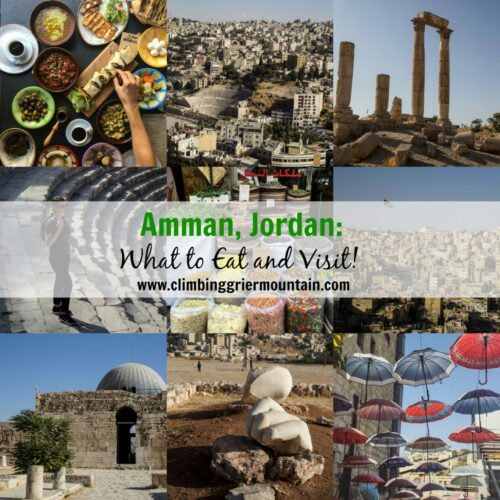 The Middle East.
A place of mystery, magic, and wonder.
Over the past few decades, the Arabic world has been cast in a different light. Words like war, terrorism, Muslim, and refugees appear in the headlines and seems to be the only story being told. But I am here to tell you about a country in the Middle East that offers a different story.
I had a chance to visit Jordan last fall. A country roughly size of Maine is making head-way in education, food, beer (yes, booze!), technology, tourism and so much more. When I first told folks here in the states I was making the 30+ hour journey to a country bordered by Syria and Iraq, they thought I was a little of my rocker.
Well, after spending over 10 days touring every nook and cranny in Jordan, I fell madly love in with this country. The people are extraordinarily nice and gracious. The food has flavors that will awaken your palate and not once did I ever fear for my safety.
So, below is a guide to what to eat and where to visit while in Amman. Amman was my first stop on my tour and let's just say it did not disappoint.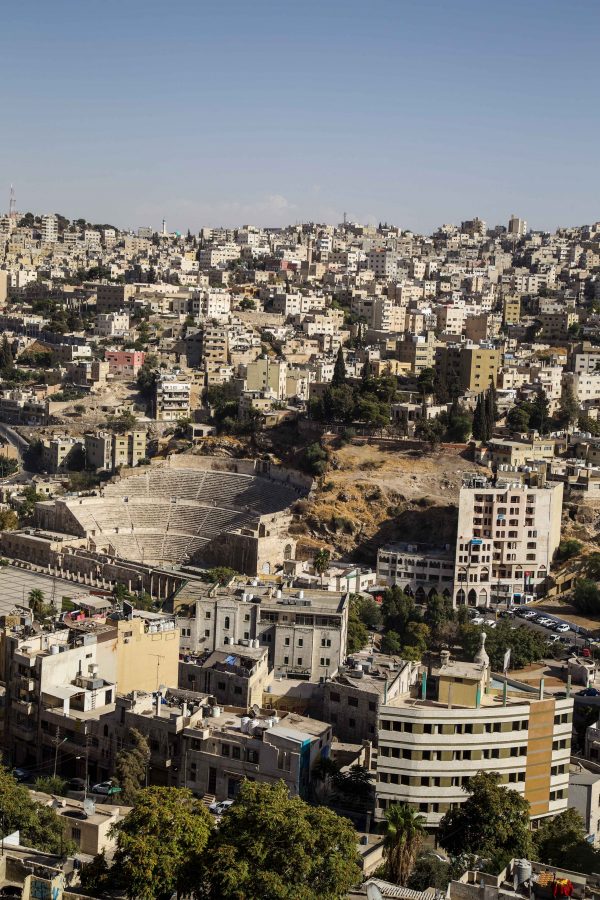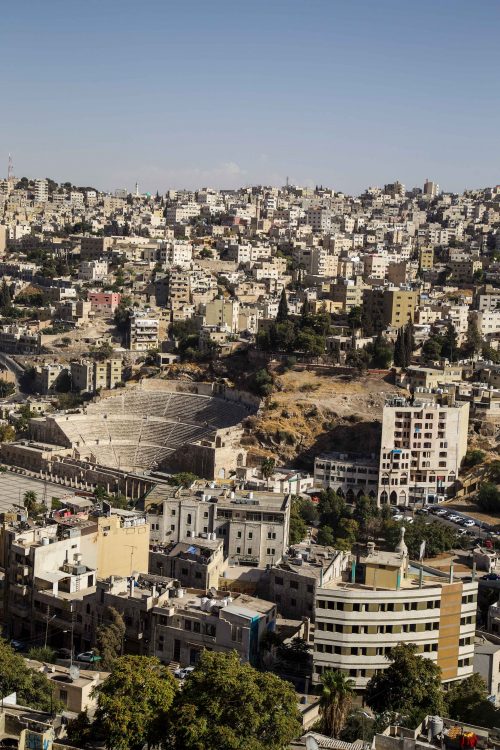 WHAT TO EAT: 
Amman is the largest city in Jordan with over four million people living in the metropolitan area. As you can imagine, trying to decide what to eat can feel a bit overwhelming. Here are a few spots I found that are definitely worth a pit stop.
Shams El Balad
Shams El Balad is one of the first restaurants in Amman to embrace the farm-to-table concept. This rustic space is known for its classic Jordanian breakfast, lunch and dinner. On the weekends they are known for the brunch meze spread. I had a chance to sample some traditional Jordanian foul, grilled halloumi, Za'atar pocket with eggs and Turkish coffee. Everything about this restaurant is spot on and very Instagram friendly.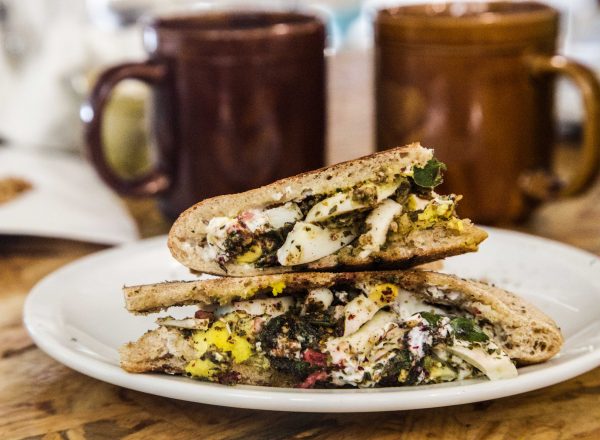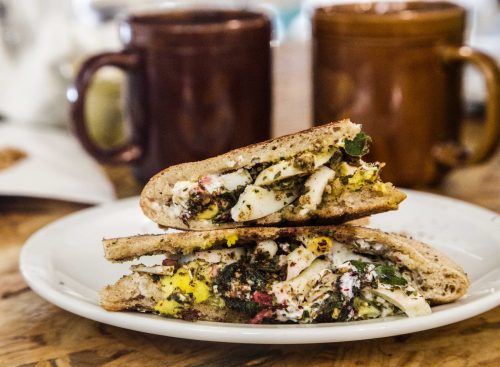 Wild Jordan Cafe
The Wild Jordan Cafe is located in the Wild Jordan Center. Sounds a little strange to be dining in a nature preserve, but the views while you're eating are magnificent. Located in the Old City, you can see the huge Jordanian flag in the distance along with the Citadel. Now the food is another reason why you would want to visit. Again, try the hummus, foul, mofarakah, saj chese, labneh, qalaya, pickles, olives, and more Turkish coffee!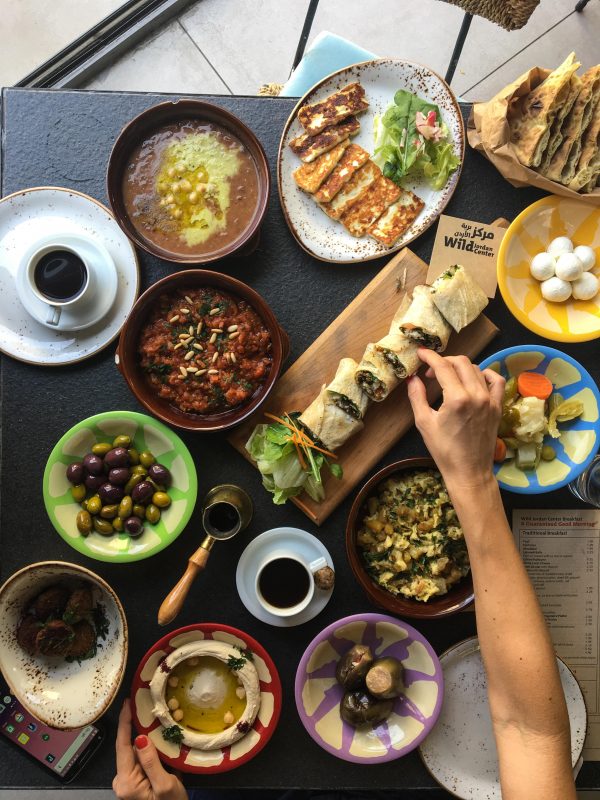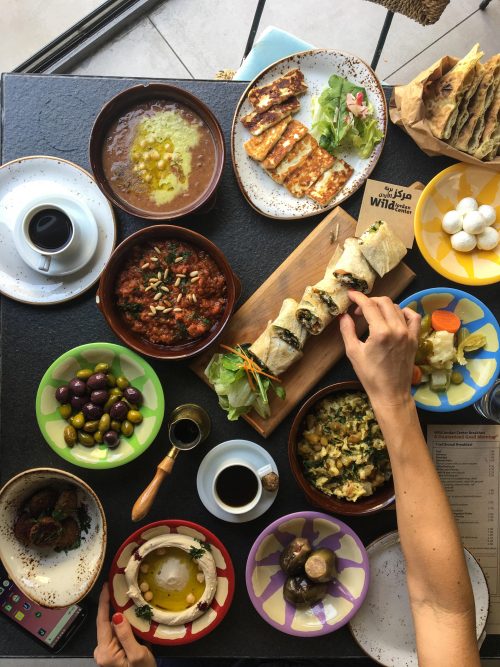 Market and Souqs (or Souks) & Rainbow Street
An interesting cultural experience is observing how Jordanians shop for groceries and other household items at one of the many markets and souqs around town. I had so much fun exploring the open-air markets. I sampled at little bit of everything, but the fresh pomegranates, lemons, mangos, and dates were hard to beat.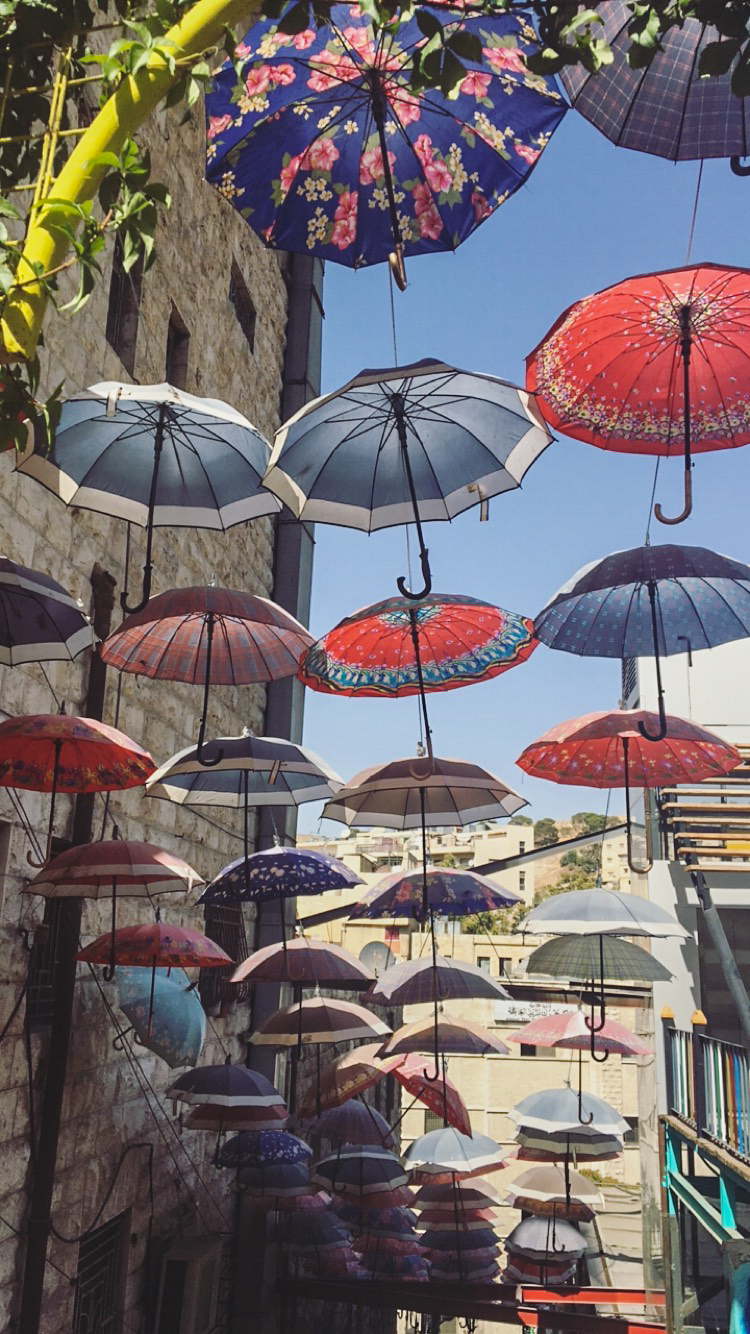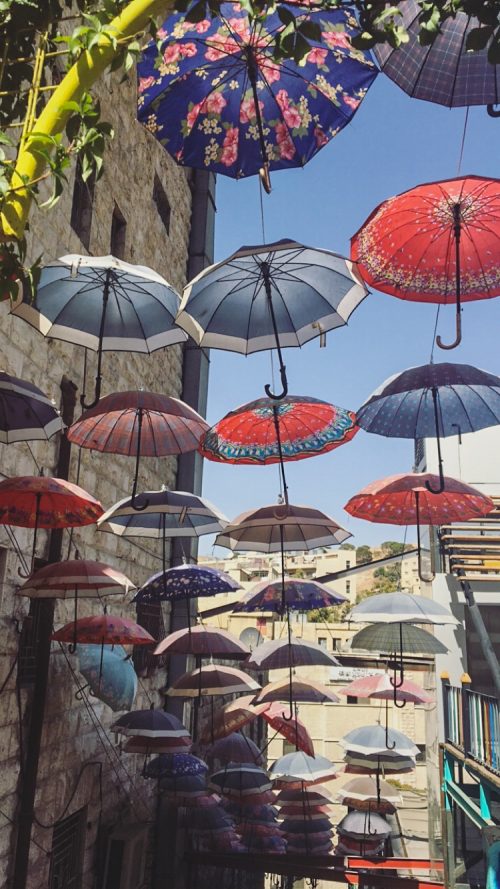 If you are looking for craft items, make sure to stop by the Souk Jar just off Rainbow Street. On display are a variety of locally produced goods including antiques, headwear, condiments, soaps, etc.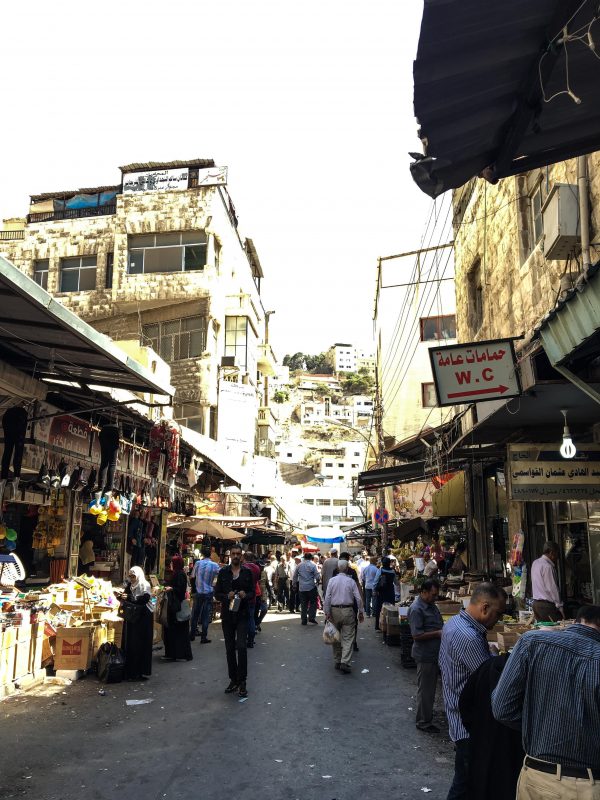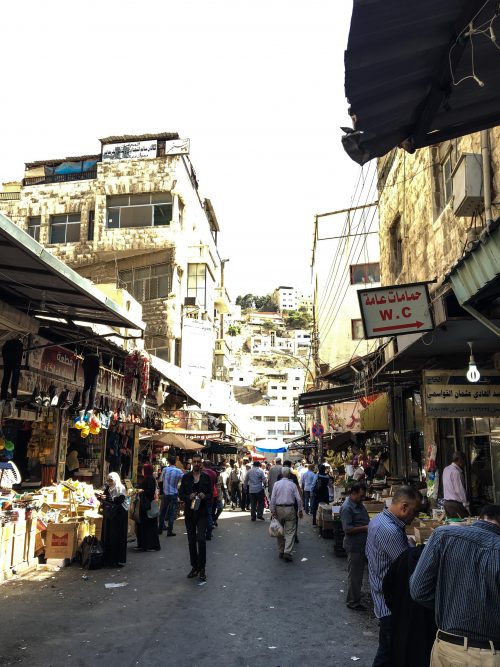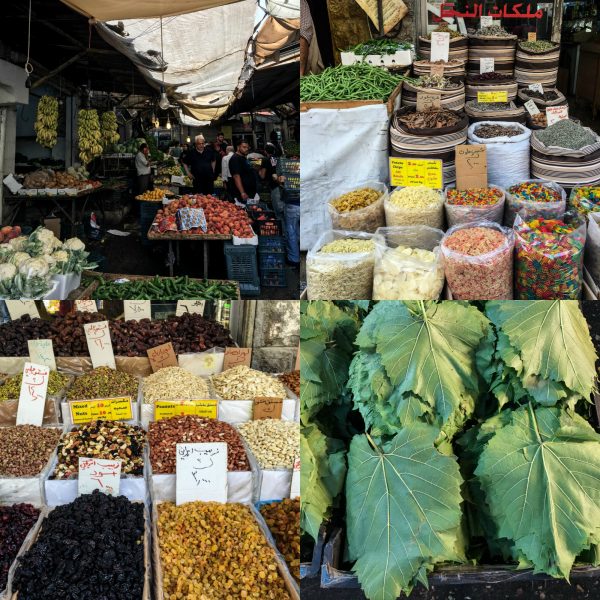 Bontia – Las Tapa 
If you want to step away from Jordanian food for a hot second, try Bonita Las Tapas. This tapas bar if the perfect spot to relax, share drinks like a glass of Almaza which is beer from Lebanon, and appetizers like Lamb Meatballs in a Spicy Tomato Sauce or Cheese Empanadas.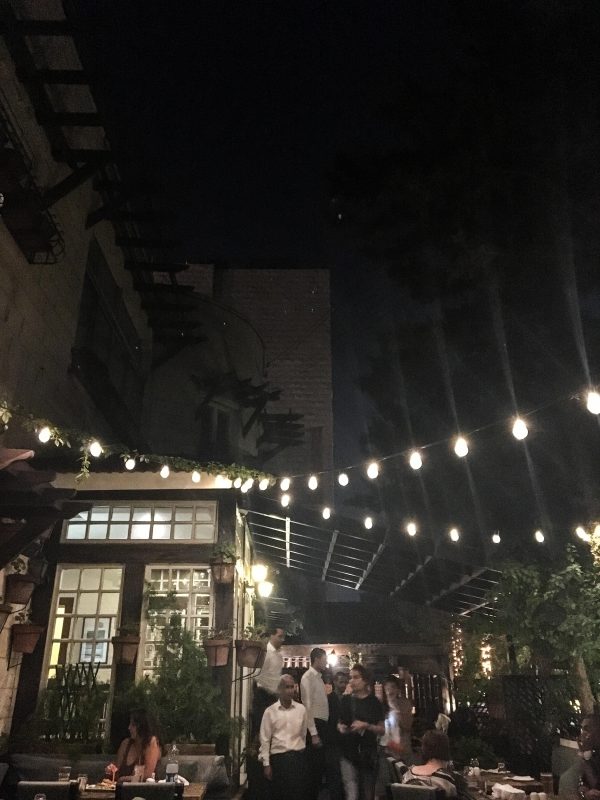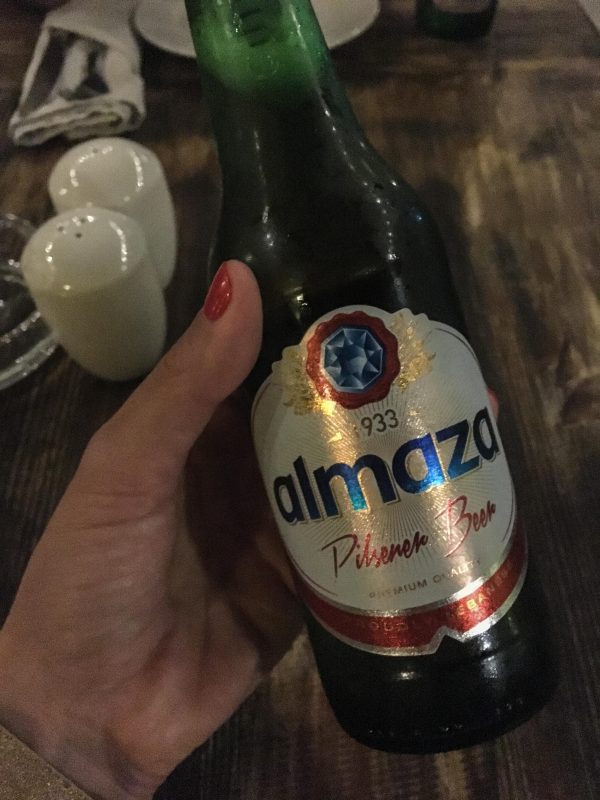 Fairmont Amman
My review of everything to eat at the Fairmont Amman is coming up next. Every single restaurant was fantastic!!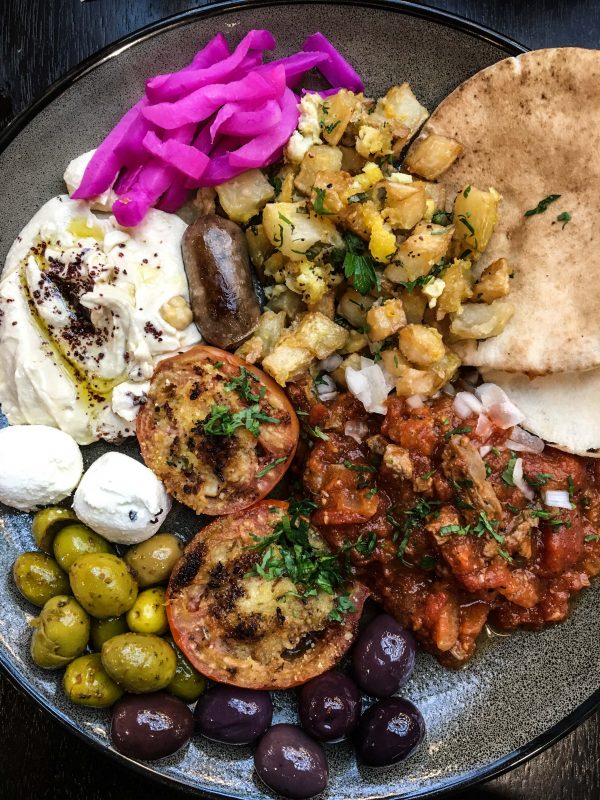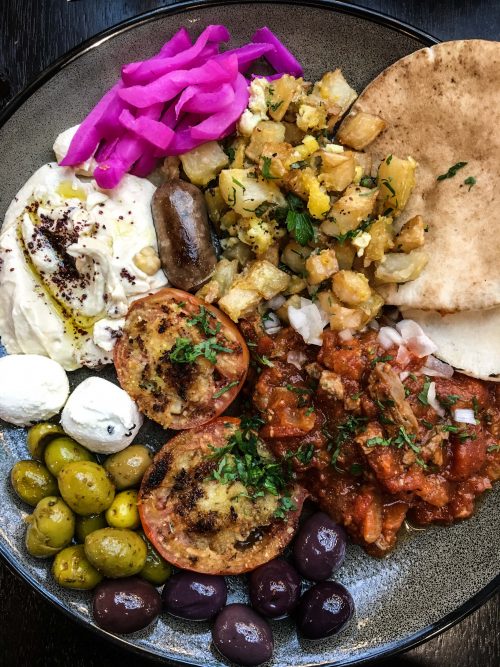 HOW TO GET AROUND: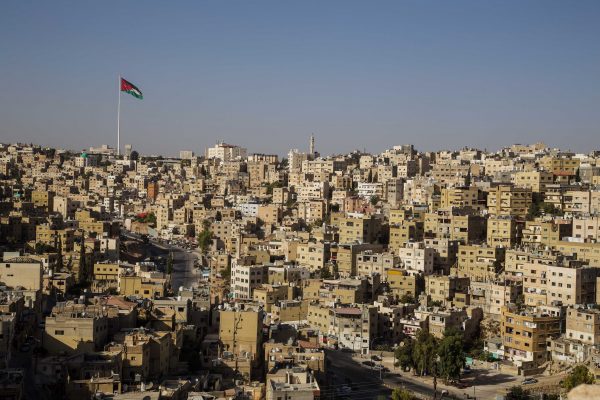 During my trip, I had three options for transportation. Here are my tips and tricks for dealing with what can be a tricky situation.
Taxi
Taxis are abundant in Amman. I read they actually have more than New York City. Taxi drivers are fine, but be prepared to bargain your fare price. This means you need to know the approximate cost before you get into the taxi. Once you say a number, the driver will take it and zoom ahead.
Uber 
Yes, Amman has Uber, although they like to keep the idea hush-hush because it takes business away from taxi drivers. Honestly, using Uber was a dream. We didn't have to negotiate the price and 9/10 of our Uber drivers spoke English!
Hire a Driver 
I hired a driver to take me from Amman to Petra, Petra to Wadi Rum, Wadi Rum to Red Sea, Red Sea to the Dead Sea, and Dead Sea to back to Amman. You can certainly take a bus, but it's not worth the time or hassle. I highly recommend checking out Local Trips for the best experience. All the drivers spoke English and were amazing!
WHAT TO VISIT: 
If you're like me, I love to walk the streets of a new city. It's my way of getting to known a place on a more intimate level. Well, Amman is a little tricky because it's mostly all hills. What looks like a short jaunt down a street will actually take you twice as long to get to your destination. Yes, you can certainly walk, but just keep in mind your feet and time when touring!
Citadel 
The Amman Citadel is located in the center of downtown and sits on the highest hill. The Citadel is home to popular sights like the Temple of Hercules and Ummayad Palace which were built in the Bronze Age (about 161 AD). There is a charge to get into the Citadel, but worth it for the views. Also, I suggest getting a guide who can explain all the history in a short amount of time!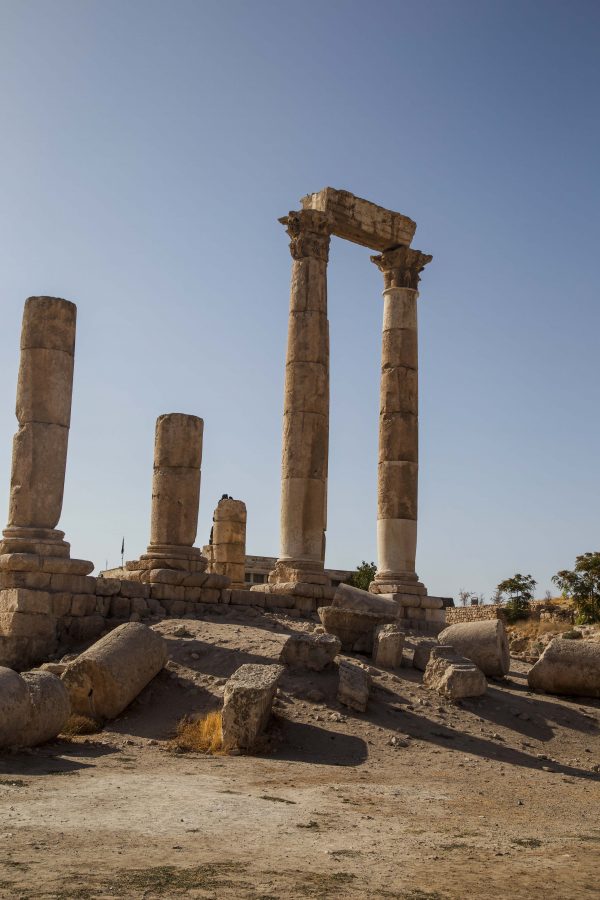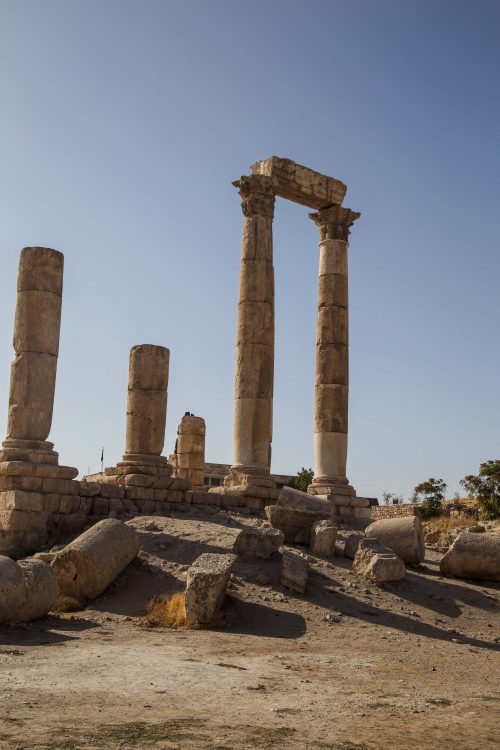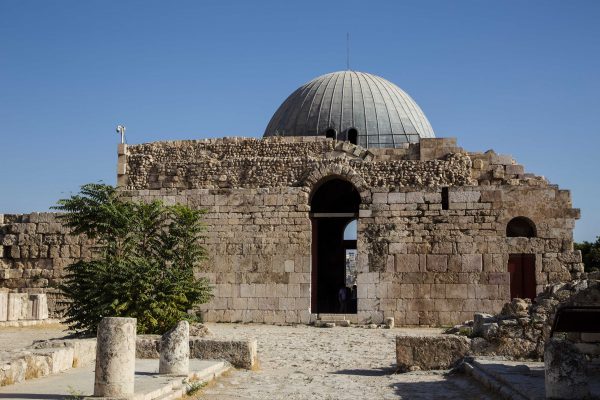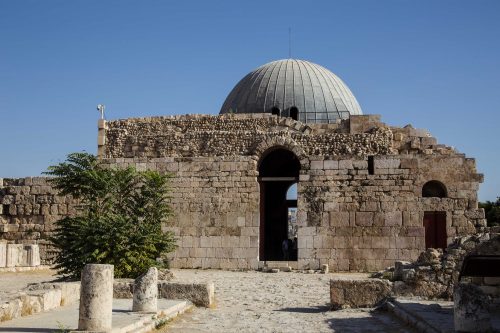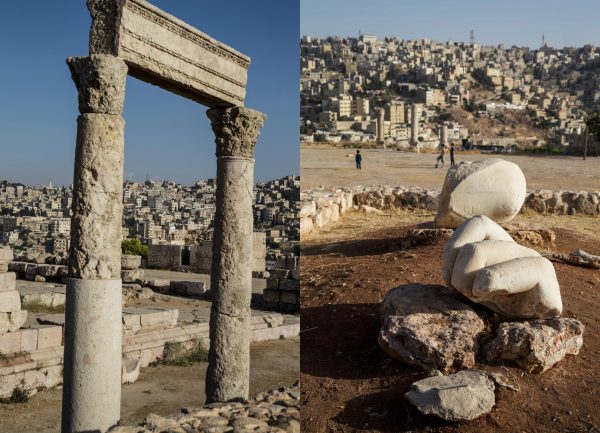 Roman Theatre
Just a stones throw away is the Roman Theatre. The theatre is cut into the northern side of a hill and can seat about 6,000 people. It was built around 138 AD and is still used for concerts today. There is a fee to enter the theatre, but climb to the top of the stairs and admire Amman from the top.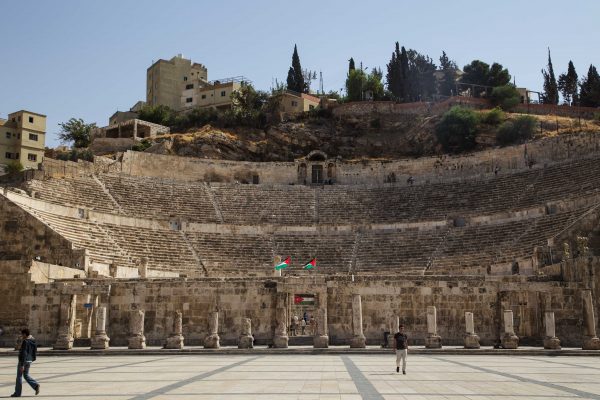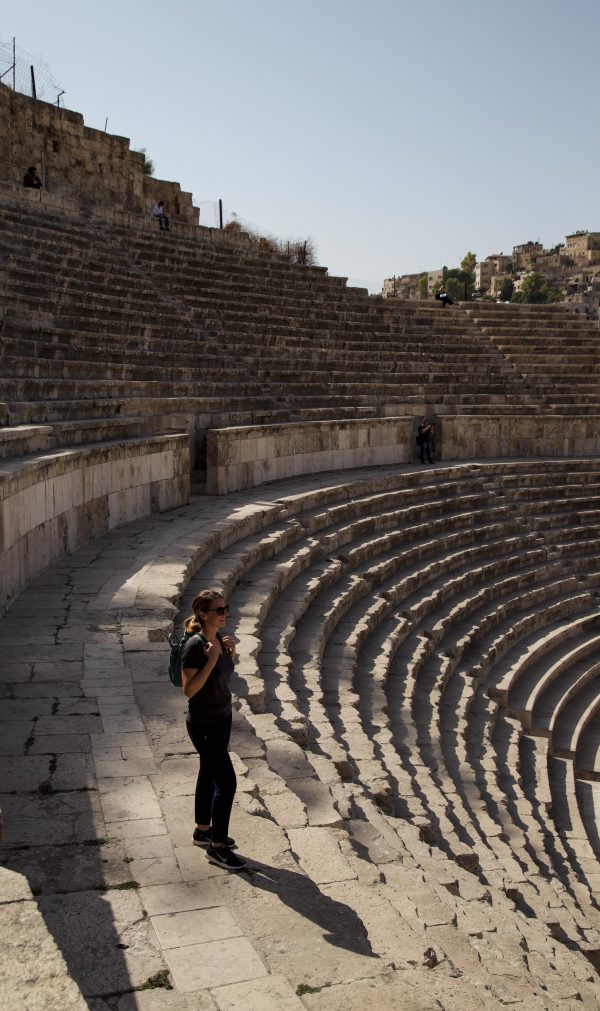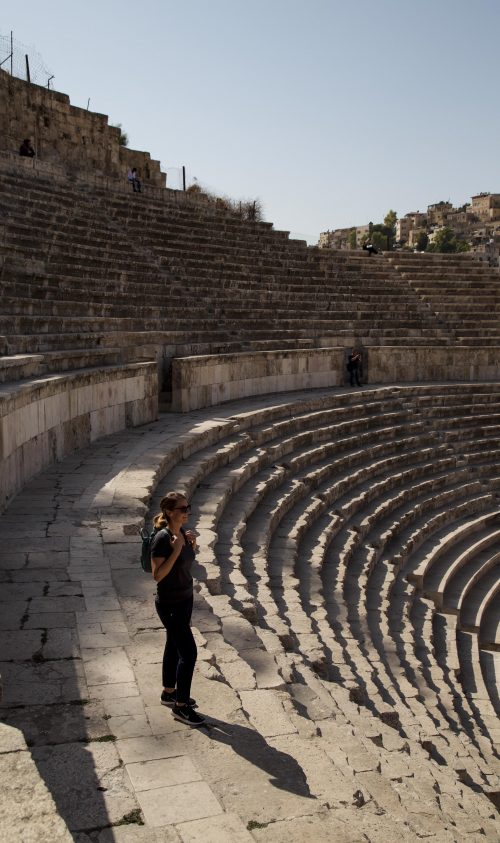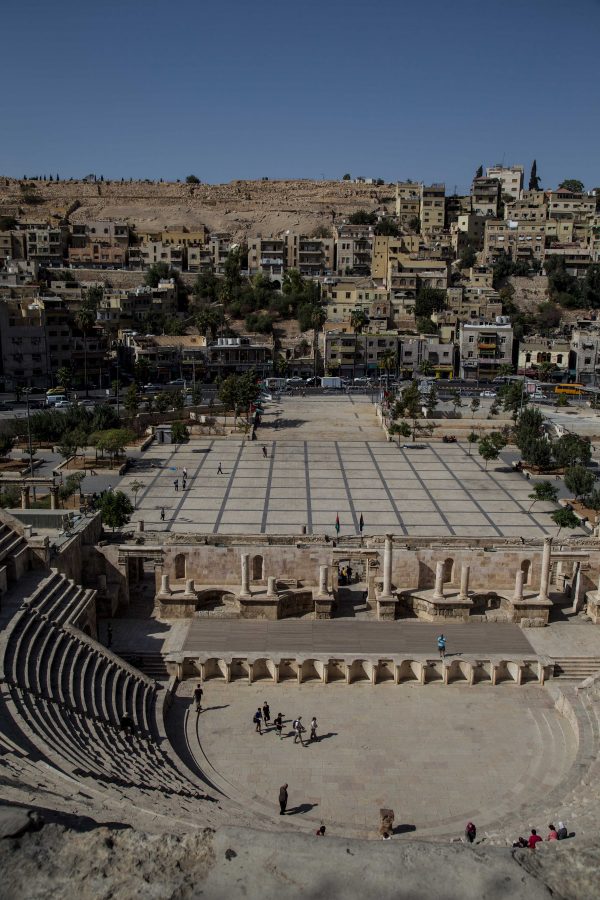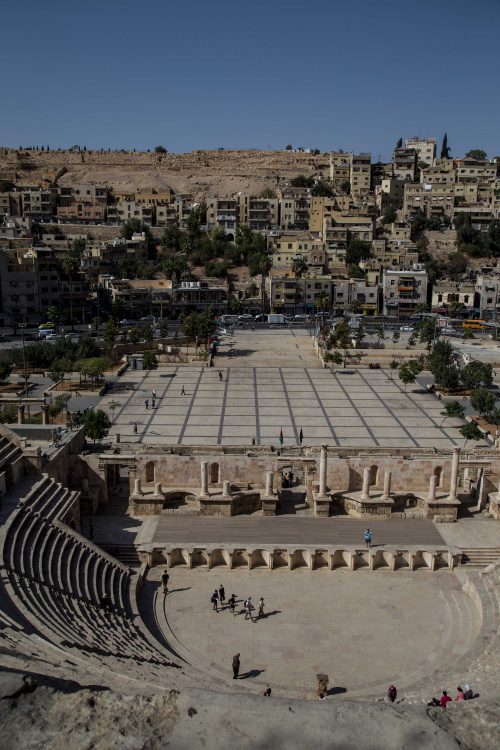 Royal Automobile Museum
If you like history, okay – cars and history, then stop at the Royal Automobile Museum. Located about 15 minutes west of Amman, this museum highlights a private collection of his Majesty King Abdullah II. It will take you about an hour to see everything and the museum does a great job of restoring and displaying the cars in their former glory!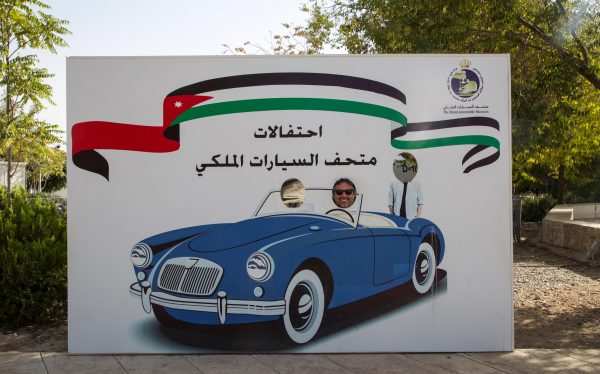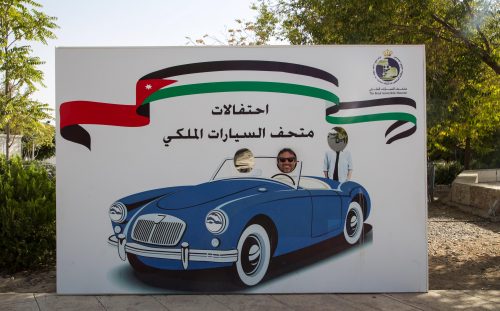 HELPFUL TIPS:
Jordan Pass 
The Jordan Pass is a great money savor if you plan on doing a lot of touristy things while in Jordan. A one time fee of 40 JOD ($70) will get you access to any museums, Petra, Wadi Rum, and even help with your entry fee into the country! Definitely a must!
Water
Don't drink any form of tap water. Buy bottled water and hydrate the best you can. You are in a desert. Also, don't feel bad about brining bottled water to a restaurant. It's an acceptable thing to do.
Clothing
As a westerner (especially a women), I found selecting a wardrobe to be rather easy. Jordan is a predominantly a Muslim country so be respectful of their religious customs. Ladies, keep your shoulders covered and try not expose your chest. I wore causal tees, joggers, jeans, yoga pants, etc. and never felt uncomfortable. For the men, keep it casual. Jordanians have a great sense of style so think: smart causal. When you get into the really touristy areas like the Red Sea you can where whatever. But like I said, just be respectful and don't show off all the goods.
There is definitely more to see than what I have listed. I highly suggest taking a day trip to Jerash. It's only about an hour car drive from Amman. Also, you can make a day trip to the Dead Sea as well.
Stay tuned there is more to come on our adventures in Jordan. Next, I will show you where to stay while in Amman. Then I am off to Petra! You don't want to miss all the action.
***This post was sponsored by the Jordanian Tourism Board. As always, all opinions expressed are 100% my own.***