Barbecue Bourbon Burgers
Barbecue Bourbon Burgers are a delicious and juicy burger perfect any night of the week! 
Today is the day!
I can hardly contain my excitement.
Today, we are celebrating a woman that needs no introduction. I've admired her work ethic and drive for many years. She will captivate you with her warm energy, hilarious writing, and epic recipes – hello Adobo Shrimp Fajitas, Guacamole Buffalo Chicken Pizza, and Meyer Lemon Roasted Chicken. She truly is one of a kind.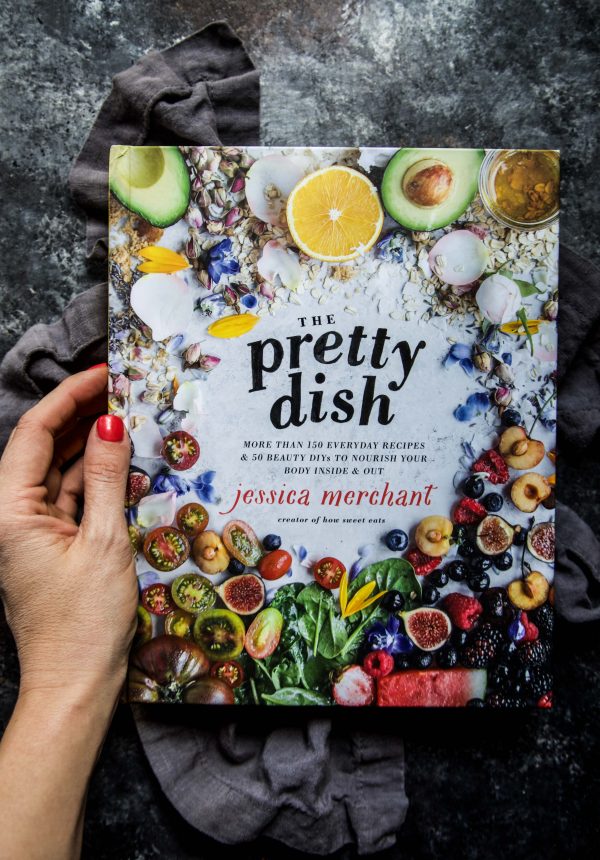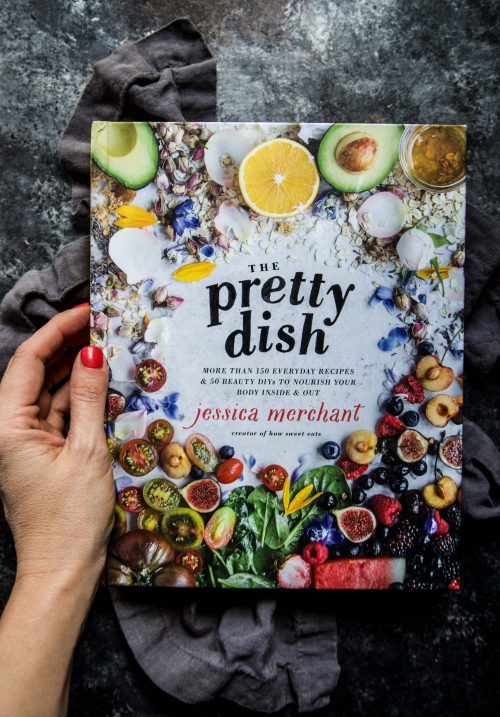 With that, I am excited to share a recipe from Jessica of How Sweet Eats brand spanking, wildly popular new cookbook, The Pretty Dish. This cookbook, my friends is an absolute gem. What I love above Jessica is her thoughtfulness. The cookbook has over 150 recipes that range from brunch to easy dinners to party themed bars (like build-your-own-pizza) to even a whole section on DIY. I can't wait to try the vanilla bean rose scrub.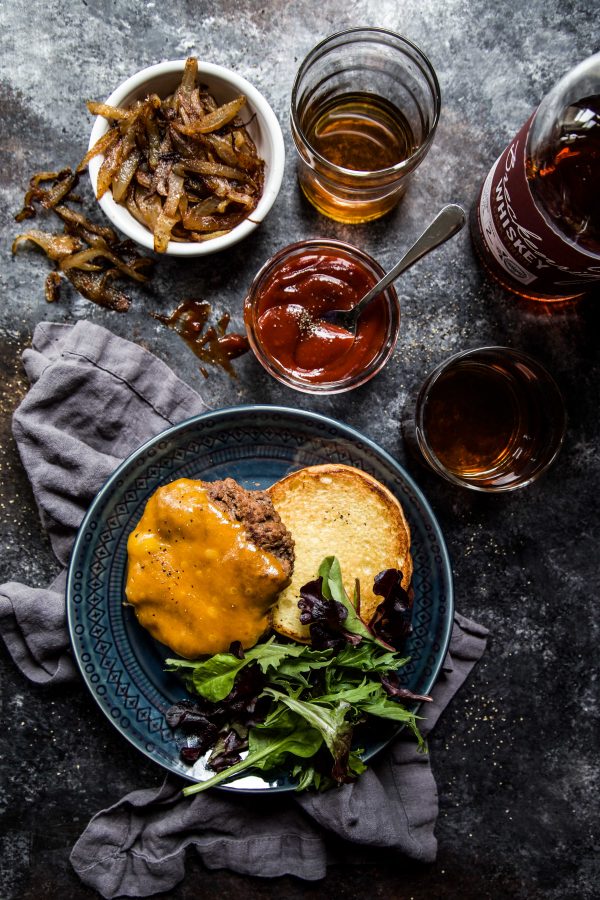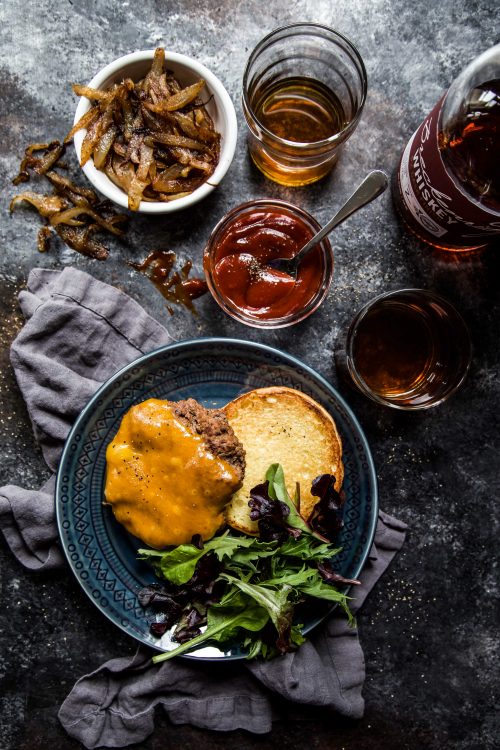 Truth: it was hard to decide which recipe to make. Bacon Egg Kimchi Tacos? I'll take 27. Peach Panzanella Salad. Pass me a fork! And Cider Beergaritas? Better pour two. But I finally landed on these Barbecue Bourbon Burgers. My need for warmer weather is at an all time high and these burgers just might keep a girl from going stir crazy!
Picture a juicy burger patty packed with garlic, cheddar cheese, and barbecue sauce. Topped with barbecue ketchup and the piece de resistance, bourbon caramelized onions. I consider this burger a triple threat. If this doesn't get rid of a Claire Danes cry face nothing will.
Congrats, Jessica! The Pretty Dish is beautiful and you should be so proud!
You can grab your copy here! Trust me, you'll want to keep this cookbook with arms reach! Happy Cooking!
Barbecue Bourbon Burgers
Ingredients:
for the barbecue ketchup:
1/2 cup tomato ketchup
3 tbsp barbecue sauce
1 tbsp adobo sauce from a can of chipotle peppers in adobo
for the bourbon caramelized onions:
1/4 cup unsalted butter
1 sweet onion, thinly sliced
pinch of salt
3 tbsp bourbon
for the burgers:
1 lb 85% lean ground chuck
1 tsp kosher salt
1 tsp ground pepper
2 cloves garlic, minced
1/3 cup finely grated sharp cheddar cheese
1 tbsp barbecue sauce
2 tbsp unsalted butter
4 slices cheddar cheese
Kale micro greens or lettuce, for serving
4 brioche buns
Directions:
for the barbecue ketchup:
In a small bowl, stir together the ketchup, barbecue sauce, and adobo sauce until mixed. Set aside
for the bourbon caramelized onions:
Heat a large pot over low heat and the butter and onion. Add the salt and stir. Cook, stirring occasionally, until the onion starts to become golden. Stir in the bourbon and cook until there is no liquid left and the onion darkens in color. This process will take about 30 to 40 minutes.
for the burgers:
In a bowl, combine the beef with the salt, pepper, garlic, cheddar, and barbecue sauce. Gently mix with your hands a few times until the ingredients are evenly spread throughout the beef. Form the mixture into 4 equal-sized patties.
You can grill these burgers, but I also love to cook mine in a buttery skillet. To do so, heat the skillet over medium-high heat and add the butter. When the butter has melted, place the patties in the skillet. Cook until a thermometer inserted in the center of a burger registers 160 degrees and the meat is no longer pink. About 1 to 2 minutes before the burger is finished, place a slice of cheese on top and cover the skillet with a lid. Let the cheese melt until the point when it's about to drip down the burger.
Assemble by placing the caramelized onions on the bottom half of the bun with a few greens or lettuce. Top with the burger and remaining top bun. Serve with the barbecue ketchup!
All images and text ©