Apple Bourbon Ginger Spritz
Apple Bourbon Ginger Spritz is a refreshing and tasty cocktail full of bourbon, crisp apples, and fresh ginger!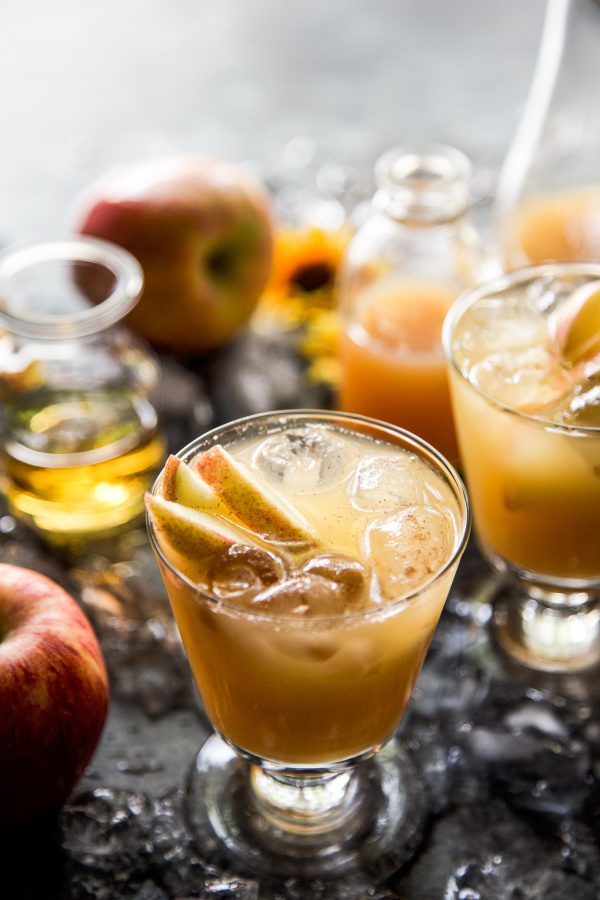 Autumn cocktails….yay or nay?
I say…YAY!
I know there's nothing that beats a cold cocktail on the patio during summer. BUT! I must say sipping an Apple Bourbon Ginger Spritz while wearing a sweater when it's 65 and sunny outside isn't too shabby.
On the blog I have many fall cocktails that are great to enjoy while pursuing the pumpkin patch aisles. Today I want to share a new favorite that will have you falling in love with ginger, apple, and bourbon.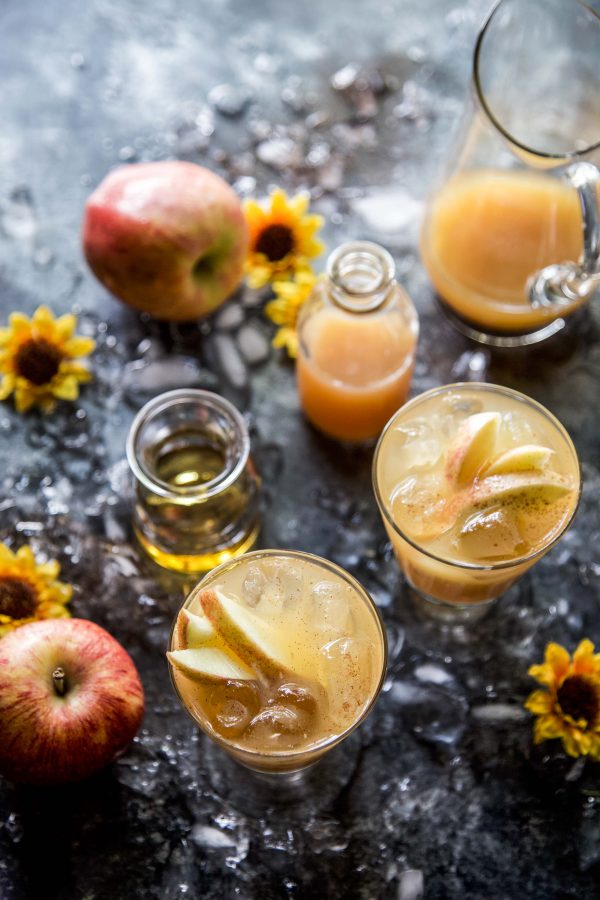 What's in an Apple Bourbon Ginger Spritz?
A collection of lovely ingredients! You'll find in this cocktail:
fresh ginger
maple syrup
bourbon (*use your favorite kind!)
pear juice
bitters
hard apple cider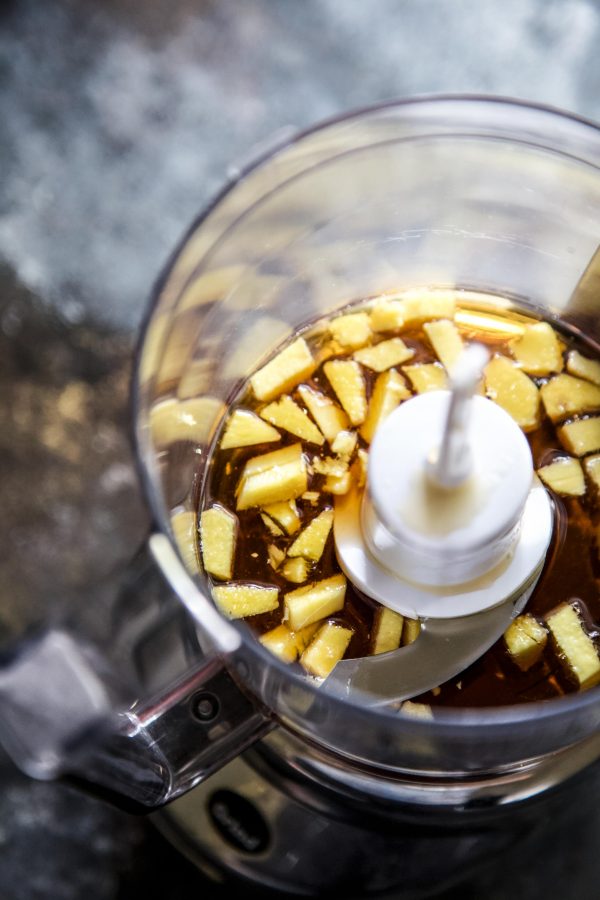 How do you make an Apple Bourbon Ginger Spritz?
Super simple. In a blender combine the maple syrup, ginger, and water. Pulse to combine. Pour that mixture into a pitcher followed by the rest of the ingredients. You can either chill the mixture before serving or serve it over ice in cute cocktail glasses!
Substitutions in the drink:
– Pear juice: if you can't find pear juice or don't fancy pears you can try using apple juice instead! 
– Bitters: any kind of bitters will work! If you don't have any bitters, the recipe will taste great without it too! 
– Hard Apple cider: sparkling apple juice would be great! Just try to use a juice or hard alcohol that has some effervesce.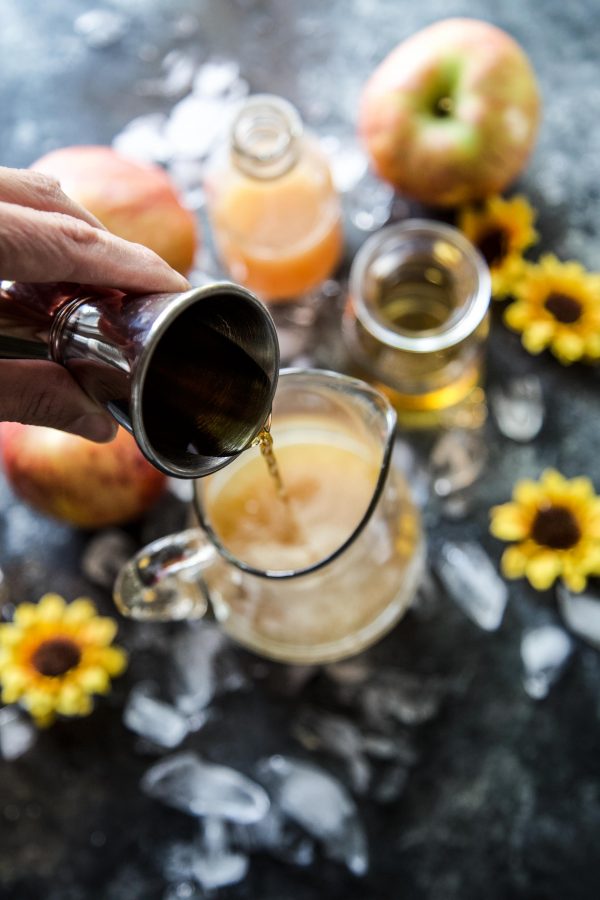 Can I make this ahead?
Yes! This can be made 24 hours in advance as long as it's stored in an airtight container. You will also only make the recipe up to the mixture part of the bitters. You don't want to add the hard apple cider because it will go flat. Save that for the final touch when serving.
I hope y'all enjoy this recipe! If you make this Apple Bourbon Ginger Spritz leave me a comment below. MWAH!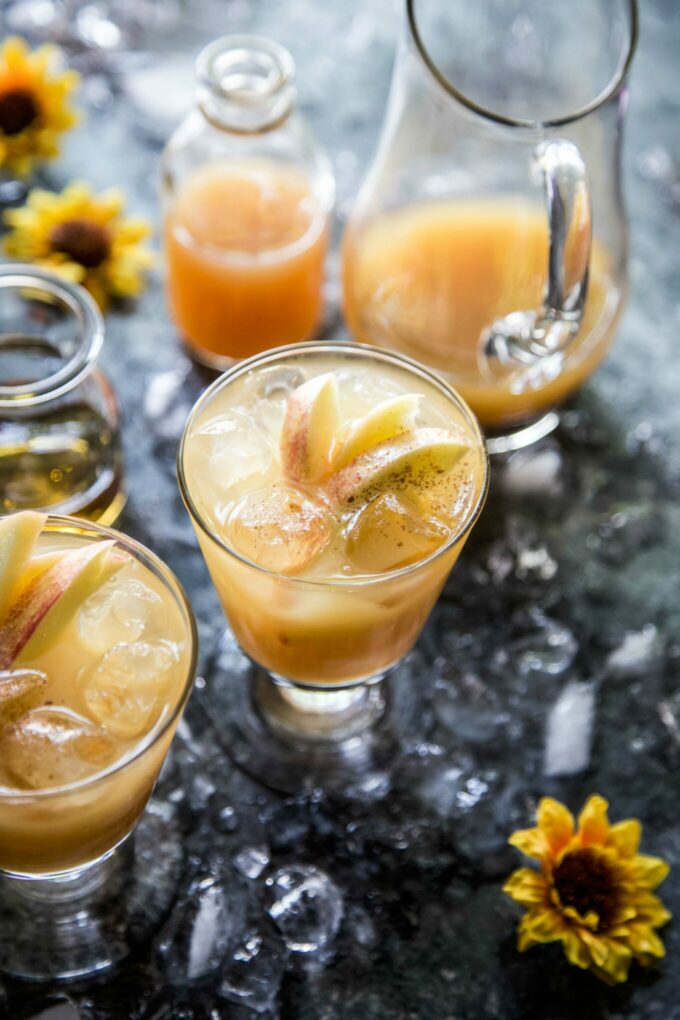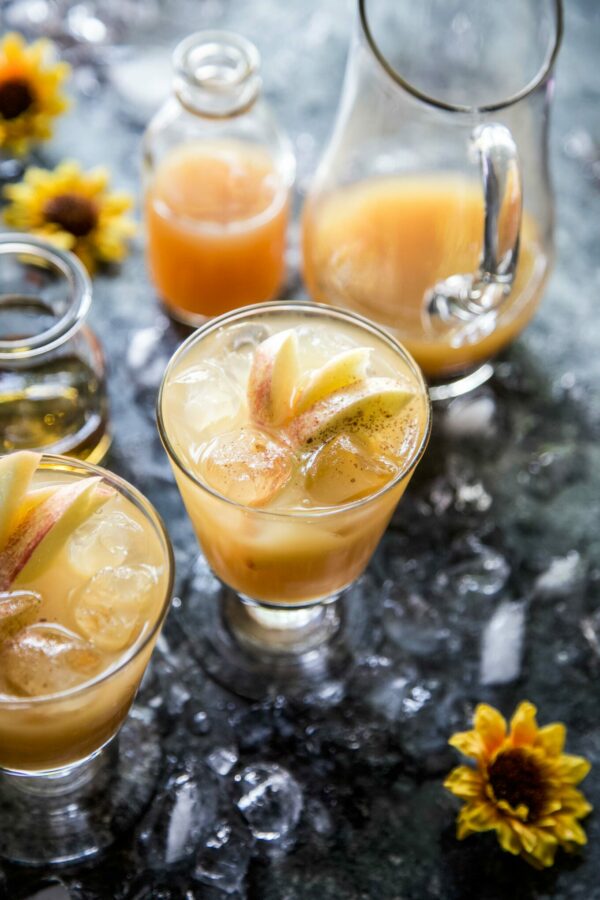 More Autumn Cocktails to Enjoy: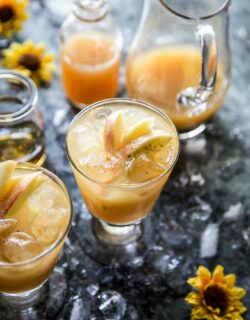 Apple Bourbon Ginger Spritz
Ingredients:
1/2 cup maple syrup
1/4 cup fresh ginger, peeled, diced
1/4 cup water
1 cup bourbon
1/2 cup pear juice
1/2 tsp Angostrua bitters
2 cups hard apple cider
fresh apple slices, for garnish
Directions:
Place the maple syrup, fresh ginger, and water in a blender on high for 30 seconds or until the ginger is liquefied. Strain the mixture through a fine sieve into a bowl. Discard the ginger solids.
Next, combine 3 tbsp maple mixture, bourbon, pear juice, and bitters into a small pitcher. Add the ice and stir for about 20 seconds until chilled. Strain about 1/4 cup of the mixture into 8 glasses. Top each glass with 1/4 cup hard apple cider. Garnish with apple slices!
All images and text ©