Apple Ginger Snap Cocktail
Apple Ginger Snap Cocktail is a festive fall drink that's bursting with spices! 

Can someone explain?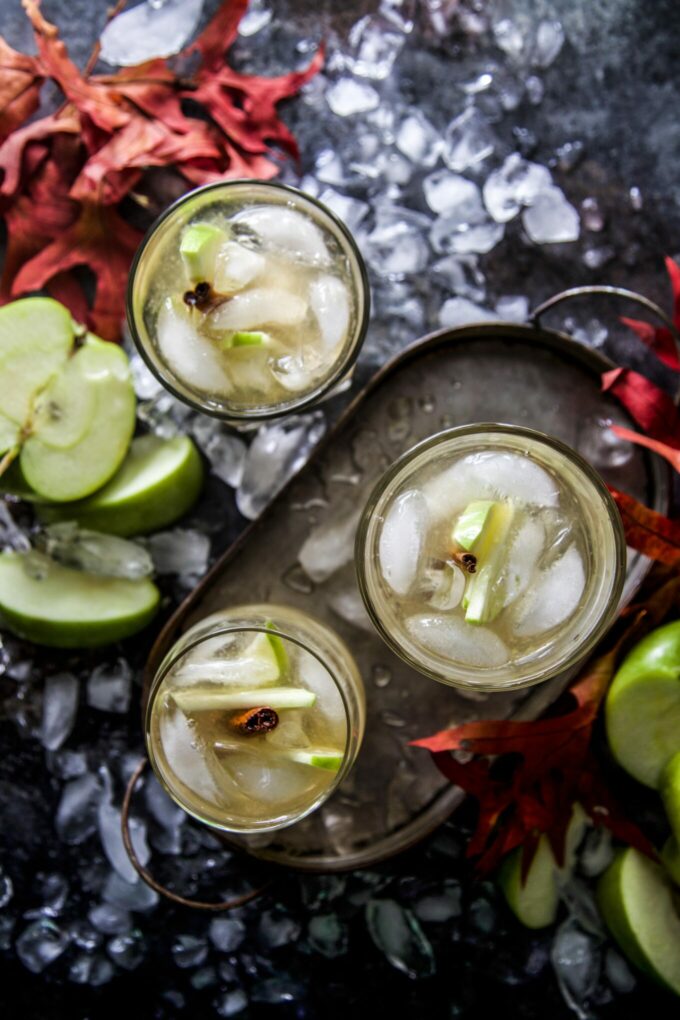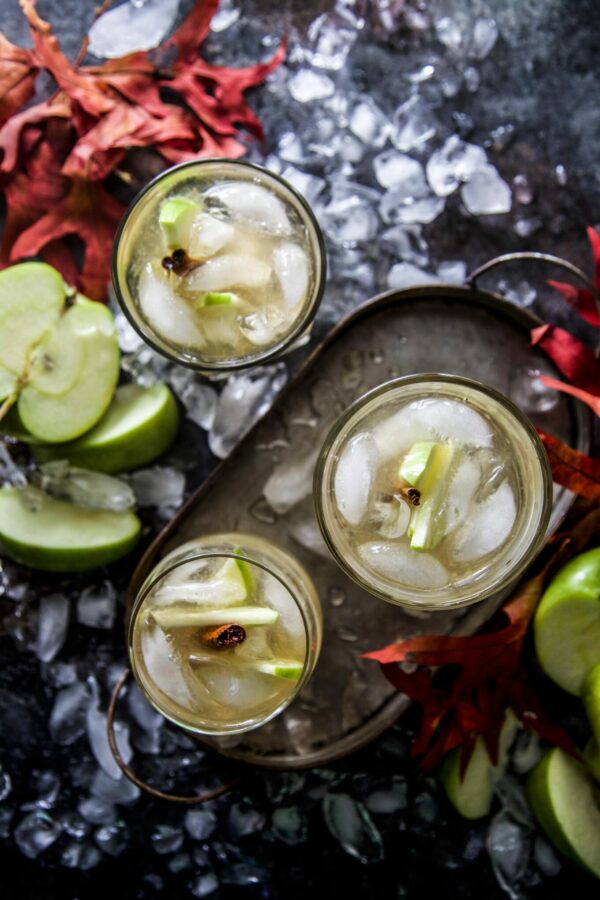 My apologies in advance because I basically live under a rock since having Charlie.
But what's the 411 on Disney+? Are we supposed to be googly-eyed over having Disney on demand 24/7? Wait. Is it on demand? Do you have to pay for it? And do you get all the movies? I heard that is the thing.
Well, whatever the situation is with Disney+ I feel like it's only the beginning of big things changing for streaming. Sports are doing the same thing with ESPN+. Also, Netflix and Amazon are totally exiting stage left on our TV. Are you in the same boat? Okay, we do have a ten year-old TV, but why should that matter? Sigh. I kind of miss 1992 TV style watching.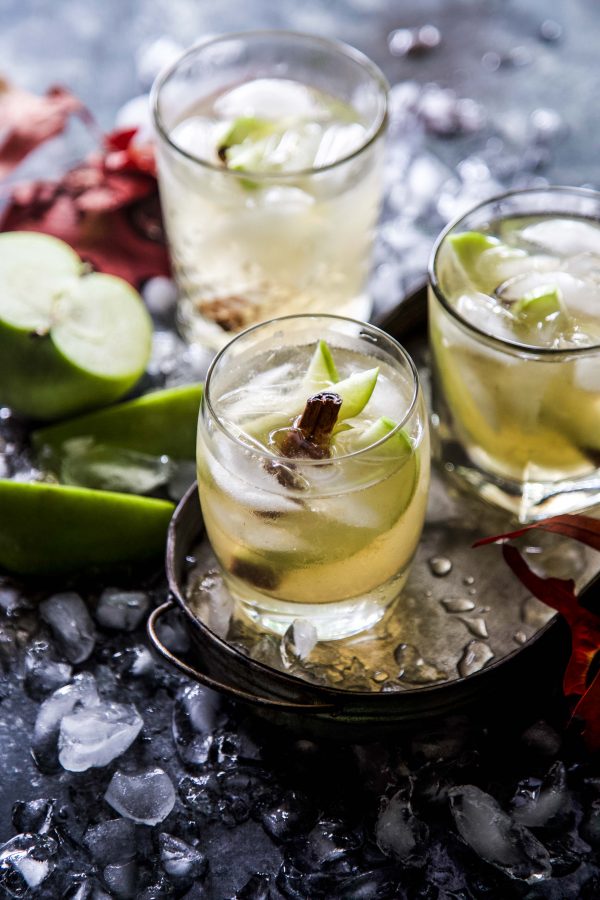 Enough about first world TV streaming issues. Let's talk about something way more fun like giggle juice. Heading into the holiday season there is always a to-do list a mile long. The best way to combat holiday fatigue is to end the day with a nice cocktail.
This Apple Ginger Snap Cocktail ought to do the trick. What I love about this drink is the combination of apple cider, ginger liqueur, and cinnamon. Add in a few granny smith apples (yes, they are good for more than just baking) and you've got yourself self a nice fall sipping situation.
Maybe these will be best consumed while watching Disney+?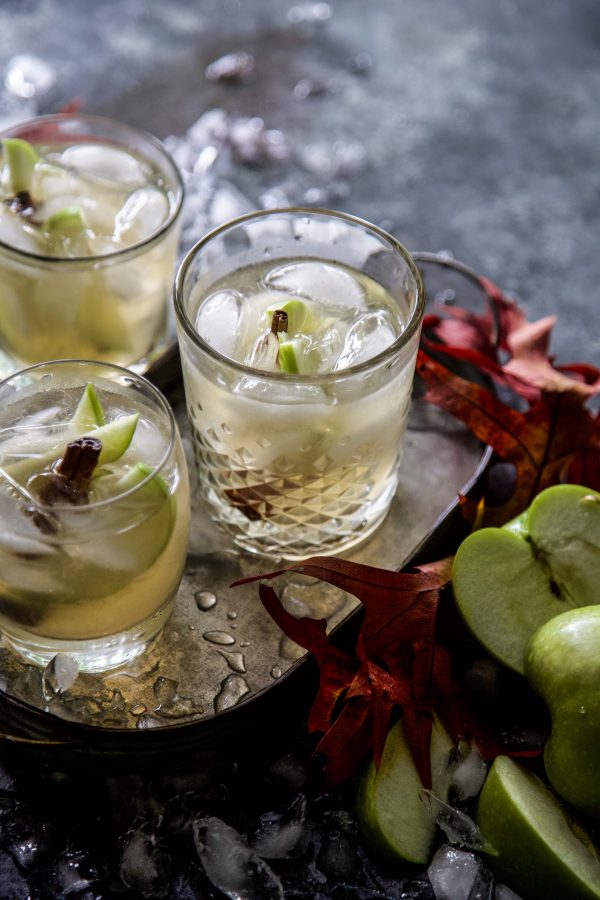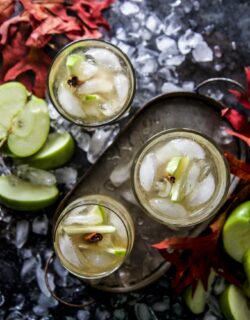 Apple Ginger Snap Cocktail
Ingredients:
1 1/2 ounces vodka
1 ounce ginger liqueur or ginger simple syrup
1/4 tsp honey
1/4 tsp peeled, grated fresh ginger
dash of ground cinnamon
dash of ground cloves
dash of ground nutmeg
Granny smith apple, sliced thinly
Ice
Cinnamon stick, for garnish
Directions:
In a cocktail shaker fill with ice, add the first seven ingredients. Shake until well combined. Strain the drink into a cocktail glass and garnish with granny smith apple and cinnamon stick. Enjoy!
All images and text ©