apples on a horseback with jalapeno cream cheese (+ some super fun news)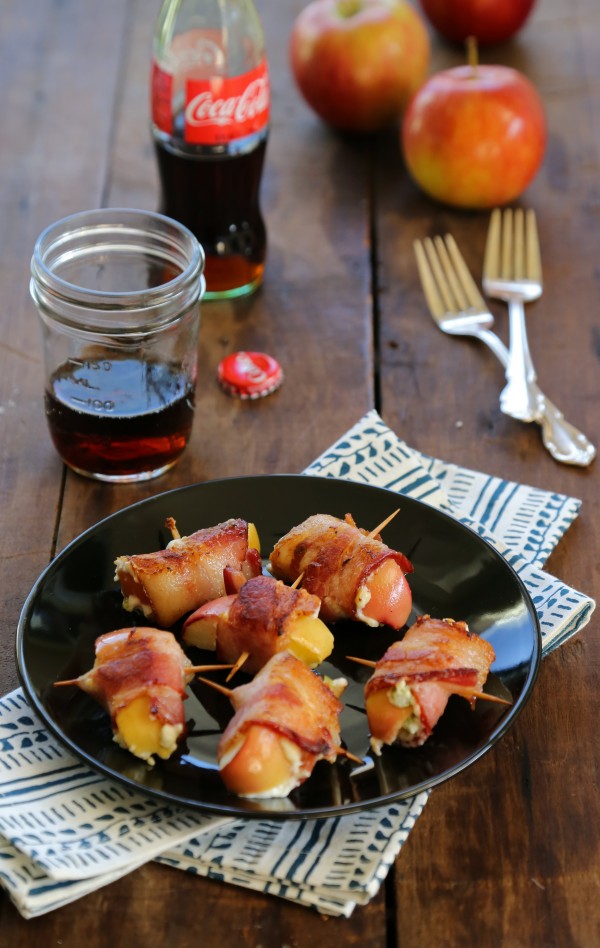 This past weekend the Denver Village got together to celebrate our third annual "Friendsgiving."
The Denver Village is Mr.B's and my group of friends in Denver that we ski, eat, drink, babysit and share life with. Each year, we gather at someone's house, play football, watch football, drink giggle juice, and cook a lot of food. It's a time of year where we all give thanks, especially for those "no questions asked" situations.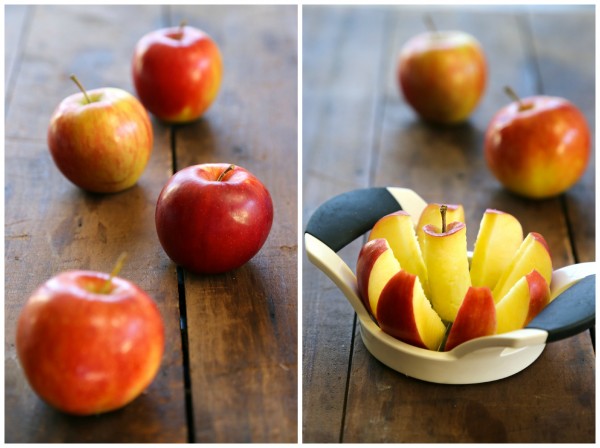 With all of our kinship living in other states, the Village has become our second family. We rely on each other for pretty much everything – building garages, brainstorming food ideas, cooking weeknight meals, shredding the slopes, bouncing off business ideas and more. I am very blessed to have friends that will push and challenge me, especially when life passes major gas.
As I mentioned above, we always have so many leftovers, that next year, we thought about doing an "app-giving." We thought it would be a fun way to mix up the traditional bird feast and do something a little more creative. And can I tell you what I am already bringing without you punching me in my over-achiever face?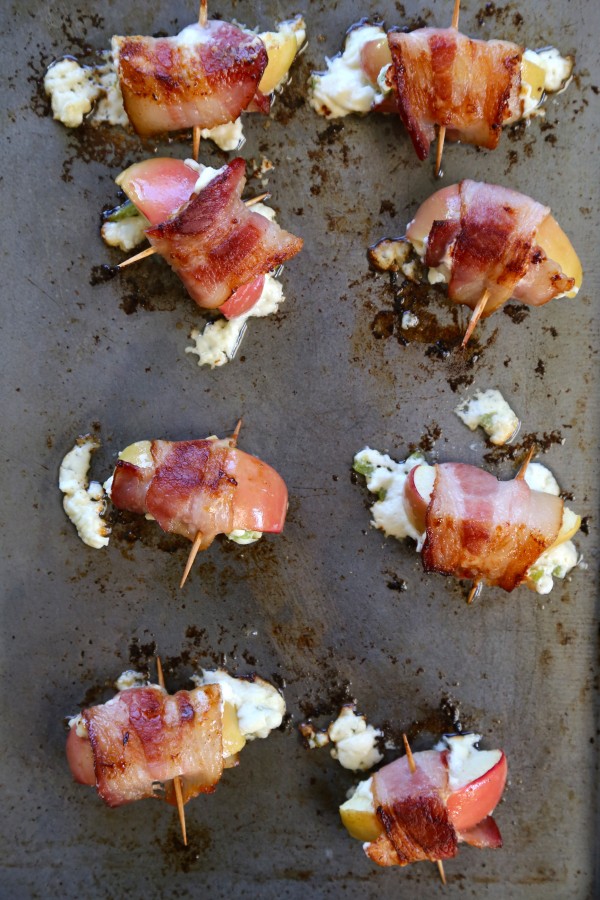 I found this recipe in Food and Wine Magazine and about died. I love the idea of using apples instead of dates. Plus, I added a little CGM touch with the jalapeno cream cheese to spice things up. Wrap all of that in bacon and you have app-giving explosion!
And now for some super fun news!
Yours truly will be talking all things eggs on the Colorado and Company show this coming Friday at 10am on Channel 9 News. Yep, yep! I will be whipping up three egg-centric recipes using Happy Egg Co. eggs for the upcoming holidays.
Happy Egg Co. produces the highest quality free-range eggs. If you think you know about eggs, think again. Make sure and check out their website for more details on their golden, happy eggs!
(image provided by happy egg co.)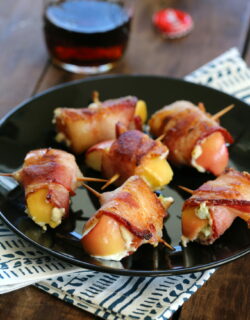 Apples on a Horseback with Jalapeno Cream Cheese
Ingredients:
1 apple (*any kind you like), cut into eight wedges
4 slices bacon, sliced in half
4 oz cream cheese, room temperature
1/2 jalapeno, deseeded, diced
toothpicks
Directions:
Preheat oven to 350 degrees.
Spray a baking sheet with non-stick cooking spray. In a bowl, combine cream cheese and jalapenos.Take an apple wedge and place it on the far end of a bacon slice. Dollop a teaspoon of the jalapeno cream cheese on the side of the apple and then wrap the bacon around the apple. Use a toothpick to hold in place. Place on baking sheet. Repeat process until all apple wedges are complete. Bake for about 15 to 20 minutes or until bacon is crispy. Serve immediately.
adapted from Food and Wine Magazine
All images and text ©