Applewood Bacon Pork Loin Filet Sliders with Pumpkin Aioli
Game day isn't complete unless you have a few of these Applewood Bacon Pork Loin Filet Sliders with Pumpkin Aioli! Freshly cooked applewood bacon pork loin sliders get jazzed up with a pumpkin aioli, gorgonzola, arugula, and a brichoe bun! These bad boys are a total touchdown!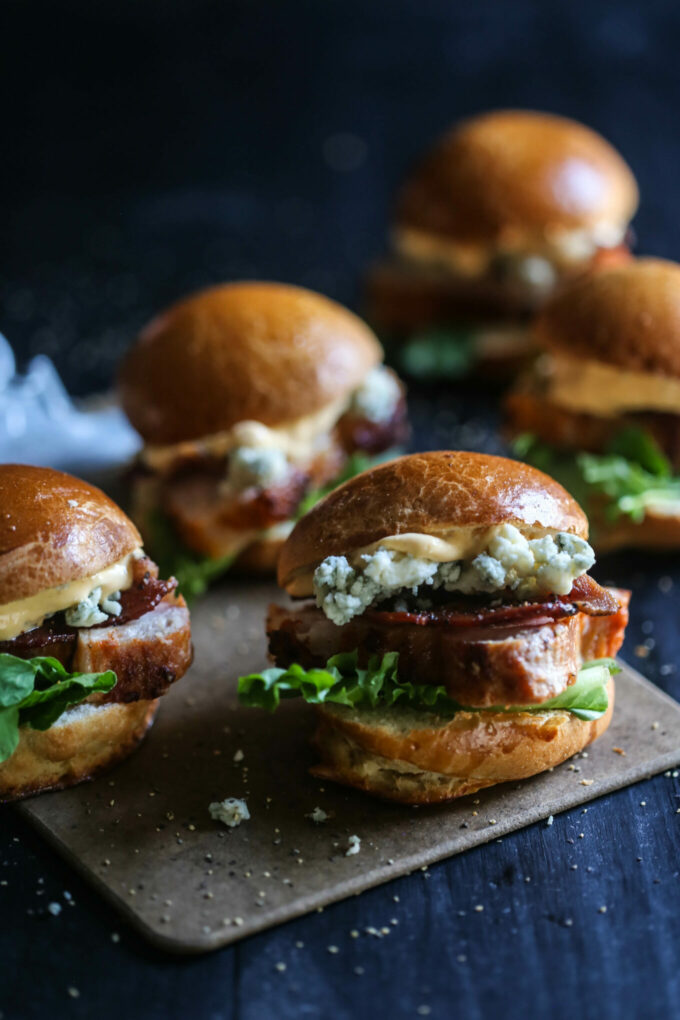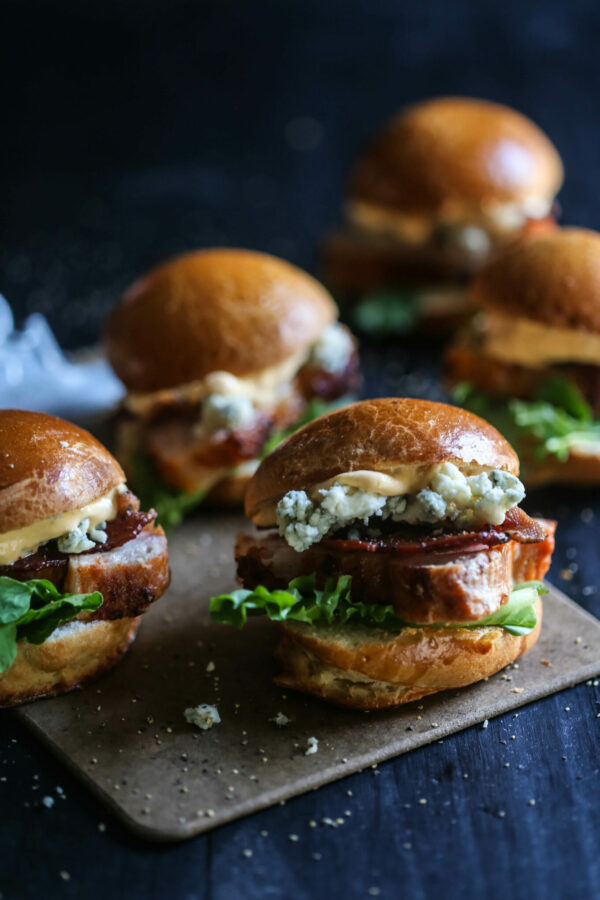 Are you ready?
I'm practically jumping up and down House of Pain style.
Even though it's hard to officially bid adieu to summer next week, I'm beyond giddy for fall and football season to start! In my opinion there is nothing better than crisp fall days with bursting foliage in the background while a smorgasbord of delicious football themed food is within arm's reach.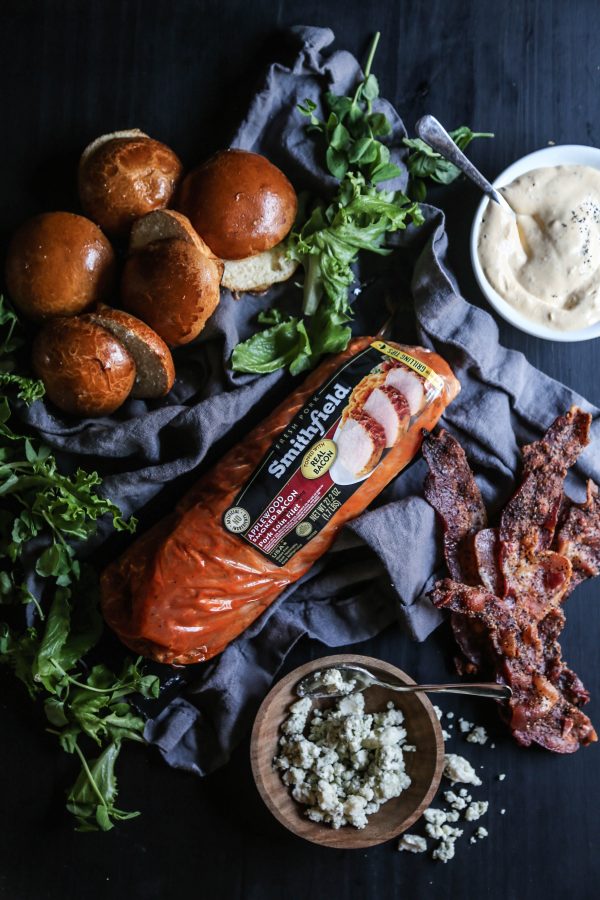 Well, speaking of football food, we need to talk for 2.2 seconds about these Applewood Bacon Pork Loin Filet Sliders with Pumpkin Aioli. Would you believe me if I told you these sliders can be on the table and ready in 30 minutes or less? OH YES!! Thanks to the folks at Smithfield® their marinated fresh pork makes it easy to create a perfect meal any night of the week or game day!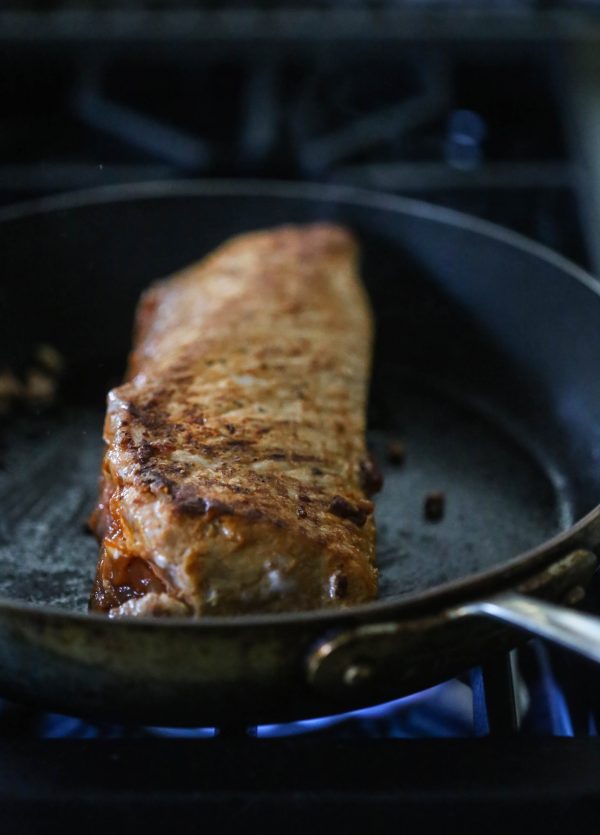 Smithfield Marinated Fresh Pork has many different flavors when it comes to fresh pork – Sweet Teriyaki Pork Tenderloin, Roasted Garlic & Cracked Black Pepper Pork Tenderloin, Applewood Smoked Bacon Pork Loin Filet, and Steakhouse Mushroom. I purchased the Applewood Bacon Pork Loin Filet at my local Safeway and to tell you it delivered flavor is an understatement. You can grill or saute the pork, but I highly recommend searing the pork loin filet and then roasting. What you get is real flavor, real fast!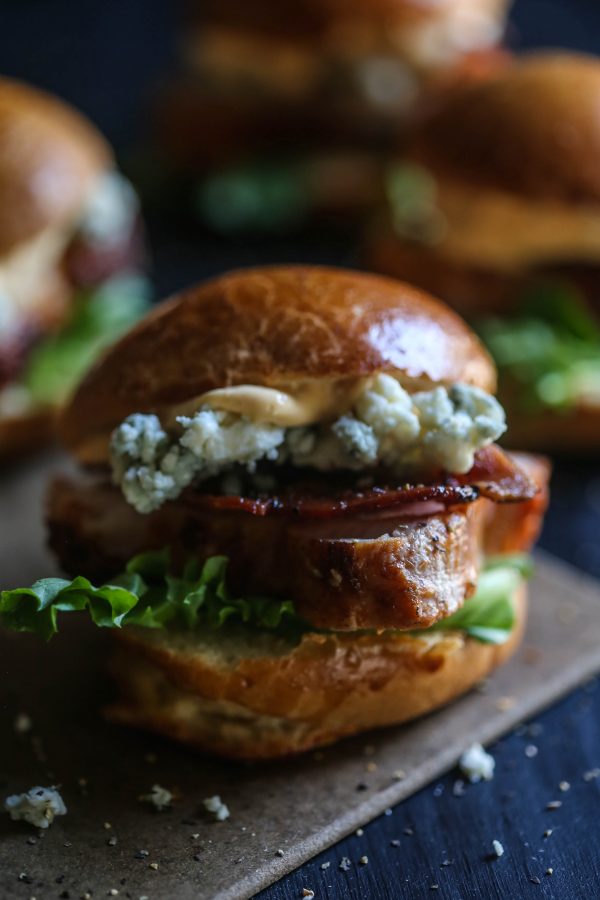 Once you are done roasting just assemble the sliders. This is my first pumpkin recipe for 2016 and I thought an aioli would be perfect to kick things off. You can put this spread on anything and it pairs so well with the Applewood bacon pork loin filet, gorgonzola cheese, and buttery brioche bun.
Now, who's ready for fall and football?
For more delicious Smithfield Fresh Pork recipes visit http://www.smithfield.com/meal-ideas/real-flavor-real-fast/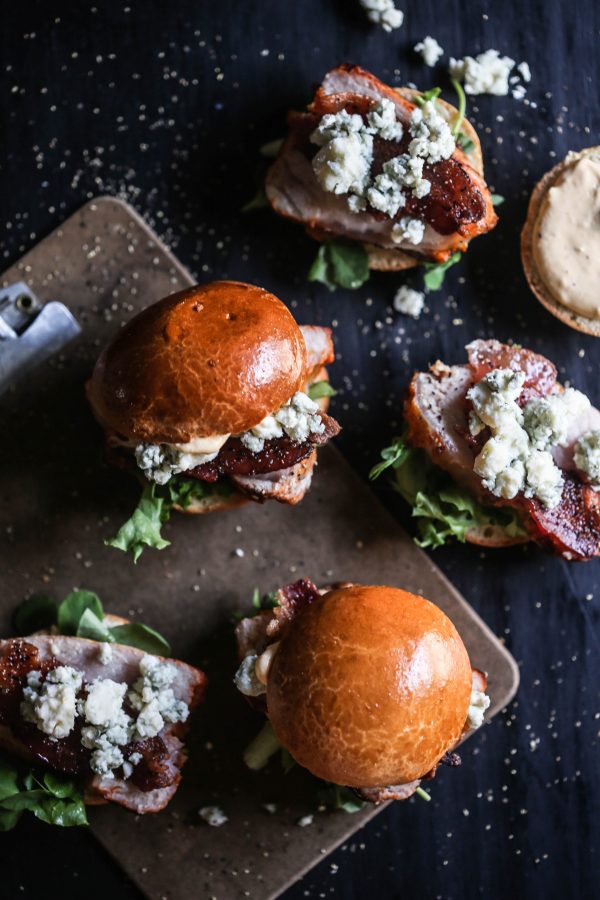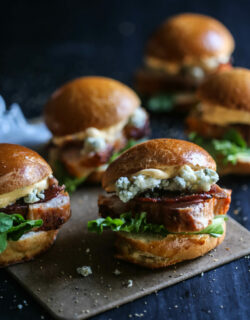 Applewood Bacon Pork Loin Filet Sliders with Pumpkin Aioli
Ingredients:
for the sliders:
2 tablespoons olive oil
1 one pound Smithfield Marinated Applewood Bacon Pork Loin Filet
1 cup crumbled gorgonzola cheese
8 slices cooked bacon, cut in half
16 brioche slider buns
2 cups arugula
for the pumpkin aioli:
1/2 cup mayo
2 tablespoons pumpkin puree
1 garlic clove, minced
salt and pepper to taste
Directions:
for the sliders:
Preheat oven to 400 degrees. Spray a baking sheet with non-stick cooking spray. In a medium skillet preheated to medium-high heat and add the olive oil. Place pork tenderloin into the skillet and sear on each side until golden brown about four minutes to each side. Once seared, place the tenderloin on the baking sheet and roast for 20 minutes. Remove pork from the oven and let it rest for at least 10 minutes before slicing.
Once cooled, slice the pork into 16 slider sized medallion rounds. To serve, spread about a tablespoon of the pumpkin aioli on the bottom of the brioche bun. Top with pork, gorgonzola, slice of bacon, arugula, and top of the bun. Repeat process with remaining sliders. Enjoy!
for the pumpkin aioli:
Place all ingredients into a bowl. Stir to combine and place in fridge for at least 30 minutes for the flavors to set.
All images and text ©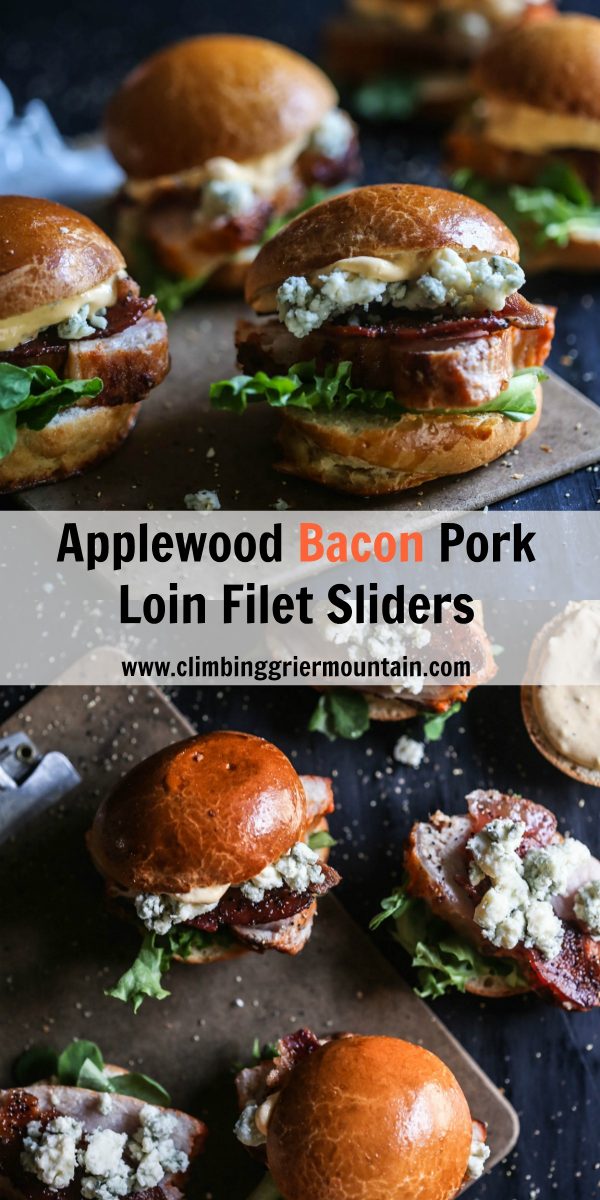 This is a sponsored conversation written by me on behalf of Smithfield®. The opinions and text are all mine.
***This sponsored post was written by me on behalf of Smithfield® Marinated Fresh Pork. All opinions and text are all 100% mine.***