Avocado Red Quinoa Salad with Dijon Vinaigrette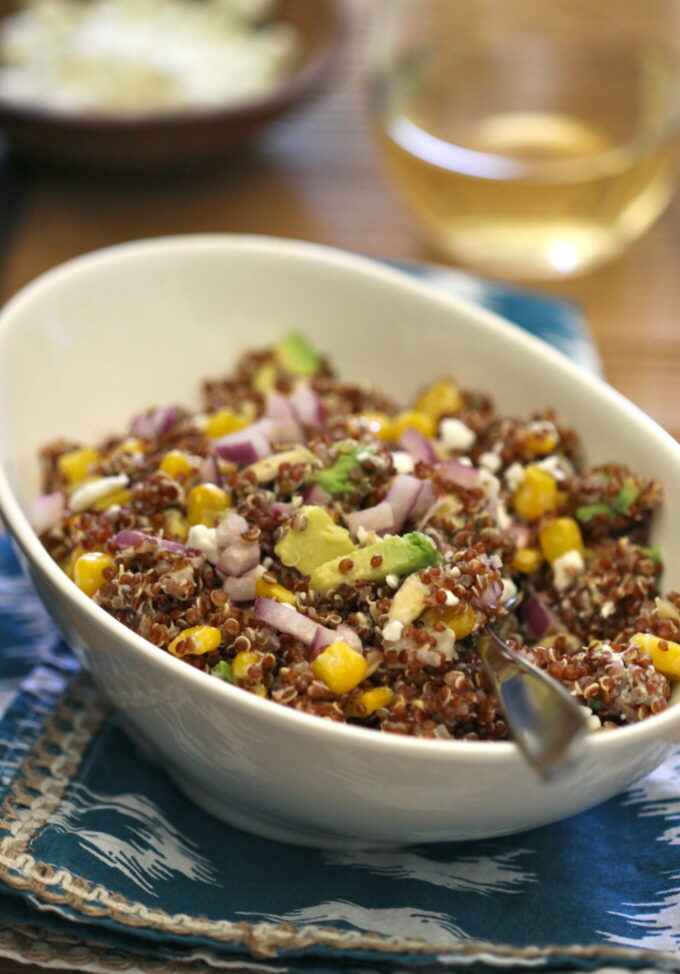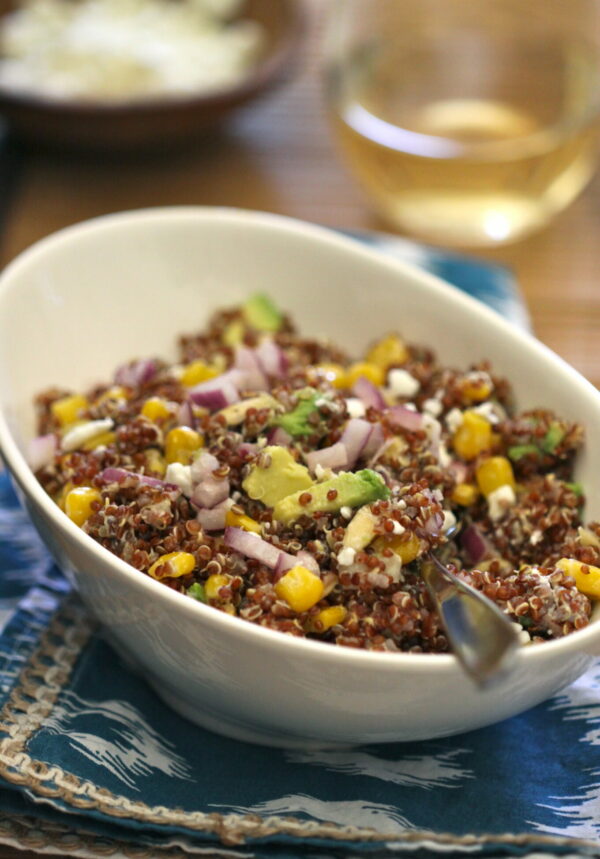 Last week, I watched  Duck Dynasty with the hubs.
Puh-leez  tell me you've seen this show? I'm generally not a fan of reality TV (okay, expect for the Bachelor), but this show is flat out hysterical. I'm sure it's scripted, and word on the street is, they are born again Christians using the show to spread the word of the big ol' JC. Whatever the case may be, you can't beat the one-liners and witty humor from, Si.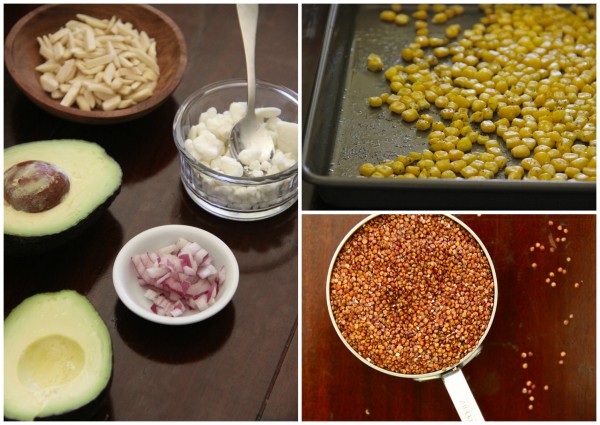 Anyways, during the particular episode we were watching, Wille (the CEO of the duck business) takes his daughter, Sadie, to look at dresses for the homecoming dance. He felt the original dress she chose to wear lacked material to cover the unmentionables. Well, he decides to take her shopping for a new one and as you can imagine, they never find a new dress and she ends up going with the original. Dads, they just don't get it.
But this got me thinking. I remember homecoming dresses being a pain the tookus. Not only did I despise dress shopping because I have a short torso and wide hips, but those dresses were expensive! Thankfully, my mom knew how to sew dresses because otherwise I would have gone to the dance wearing a burlap sack.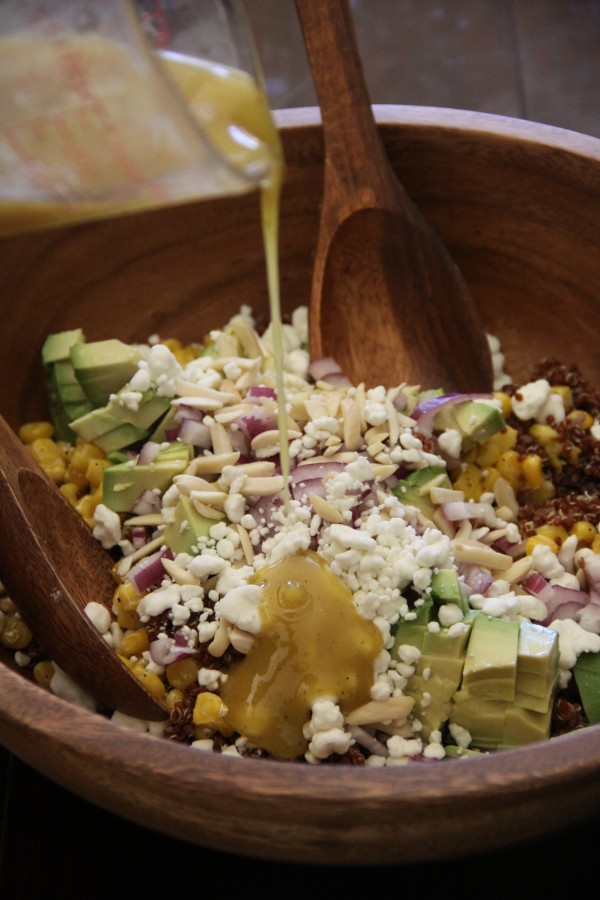 Thank goodness my adolescent dress worry days are behind me. I couldn't imagine going back to high school and reliving those crazed hormonal days. How I survived being seventeen, I haven't a clue. But I did, and now, my worrying consists of choosing between yoga pants or leggings, champagne or red wine, salad or quinoa.
Speaking of quinoa, I made this avocado red quinoa salad last week and am completely smitten. Lettuce is so 2003. I am particularly found of the red quinoa because it looks all sorts of fancy like. Throw in a little avocado, goat cheese, and toss it with a lemon garlic vinaigrette.You'll have yourself a smashing salad that doesn't require a trip to the mall. Or a girdle.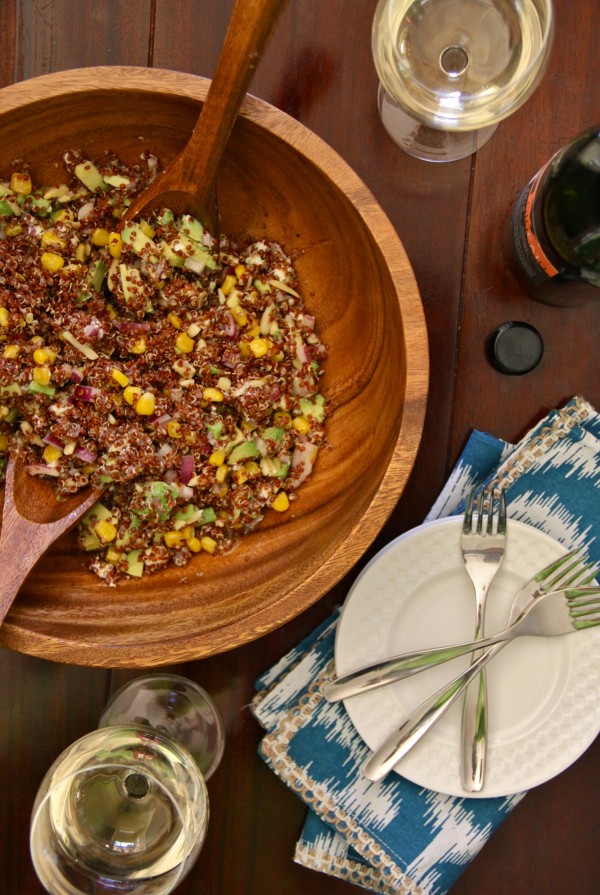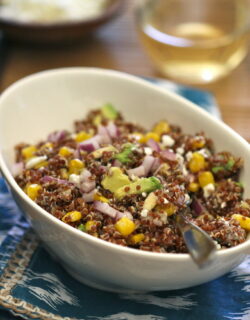 Avocado Red Quinoa Salad with Dijon Vinaigrette
Ingredients:
for the salad:
1 large haas avocado, pitted, chopped
1 cup red quinoa, cooked
1/2 cup goat cheese crumbles
1/2 cup corn kernels, roasted
1/3 silvered almonds, toasted
1/2 cup red onion, diced
for the dressing:
1/4 cup olive oil
2 teaspoons red wine vinegar
1 teaspoon granulated sugar
1 teaspoon honey
1 teaspoon Dijon mustard
salt and pepper
Directions:
for the salad:
In a large bowl, combine all the ingredients. Toss with Dijon vinaigrette. Serve as a side or main.
for the dressing:
In bowl, whisk all ingredients together. Salt and pepper to taste.
All images and text ©