lemon mousse with toasted coconut flakes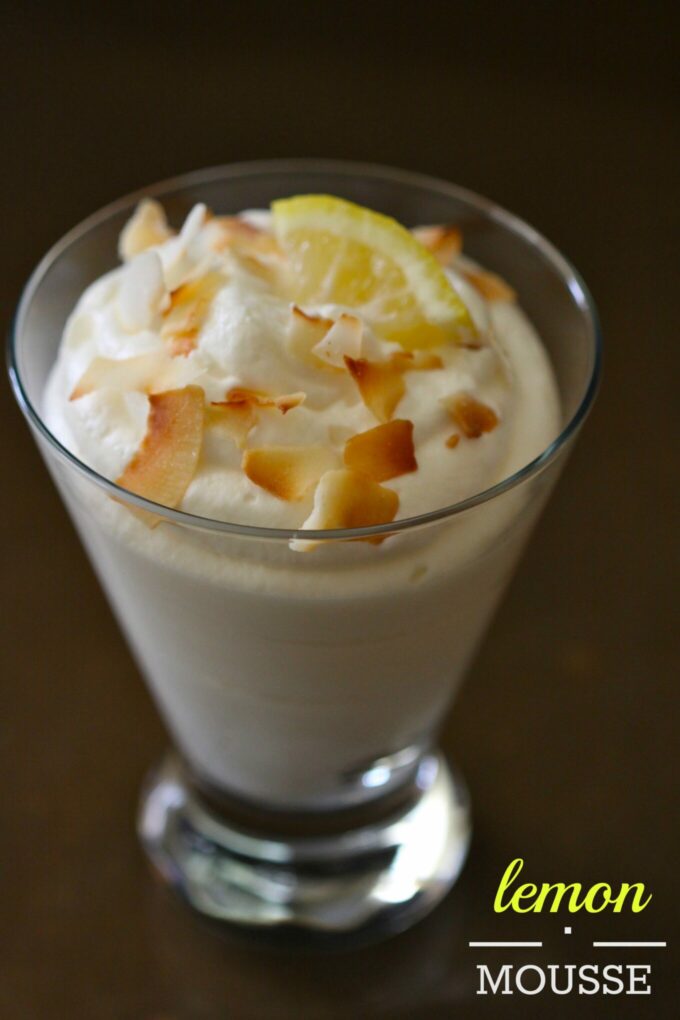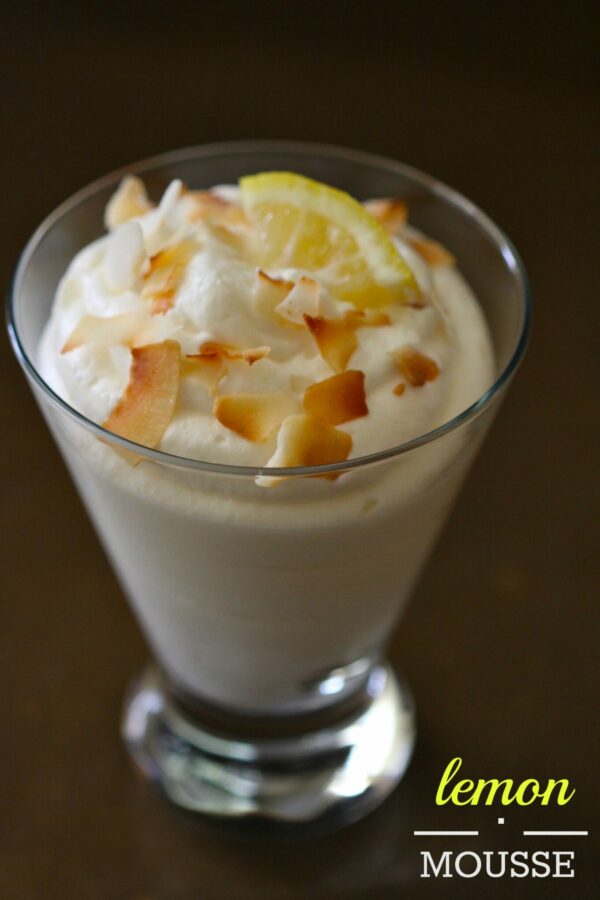 When you're born and raised in Kansas, there are certain things you know to be true:
1) People from the coasts think a tractor is your vehicle of choice
2) You wish Dorothy was from Texas
3) You're either a Jayhawk or a Wildcat
Now, the first two sort of coincide because when you tell someone from New York City that you're visiting from Kansas they generally ask, "Where's Toto?" or "You're not in Kansas anymore." Really? That hadn't crossed my mind at all. This is generally the point of the conversation where I lead them into thinking that a tractor is my vehicle of choice when going to the mall. You'd be surprised how gullible people are.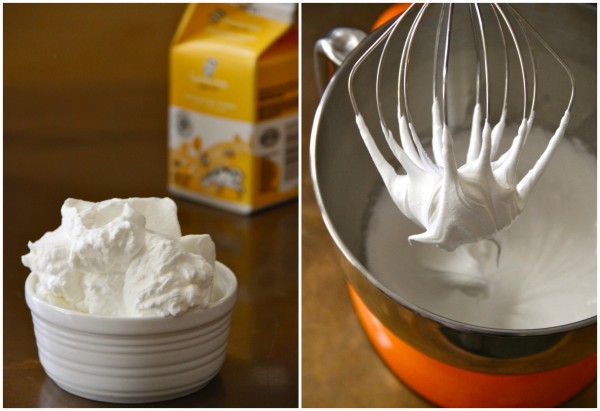 The third one is a little tricky. The University of Kansas (KU) and Kansas State University (KSU) are the two main colleges in Kansas. You either bleed crimson or purple. Yeah, there are the houses that are "divided", but let's be honest, that's like saying you like your kids equally (you know you have a favorite).
Anyways, I am from one of those divided houses. My hubs and I are graduates of KSU while my parents, brothers, and sister-in-law hail from KU. We don't pretend to like the other school. In fact, when we are around each other, we talk politics instead of college sports. It keeps things civil during Thanksgiving dinner.
So, with March Madness in full swing, things get even more complicated. Even though my beloved Wildcats lost, it's still hard to root for the "other" Kansas team. I realize this may be childish, but that's how rivalries roll, folks! However, in the hour of the Wildcat defeat,  I did manage to whip up a I-hope-you-kind-of-sort-of-maybe-don't-lose-other-Kansas-team-dessert. My father, who is a diehard KU fan, loves lemon desserts. Every year when we celebrate his birthday, it always ends in some lemony concoction. Well, since I can't technically cheer for the other team for fear of being shunned from the Wildcat circle of love, I made this lemon mousse to show I still care, about my Dad's well being that is.
If you like lemon (like really, really like ), you will want to shove your face into this mousse. Besides the lemon curd being off the charts, the meringue takes this dessert and makes it an 11/10, fo' sure. And if the meringue doesn't tickle your fancy, the toasted coconut flakes will have you shooting threes.
Now, will someone start up my tractor!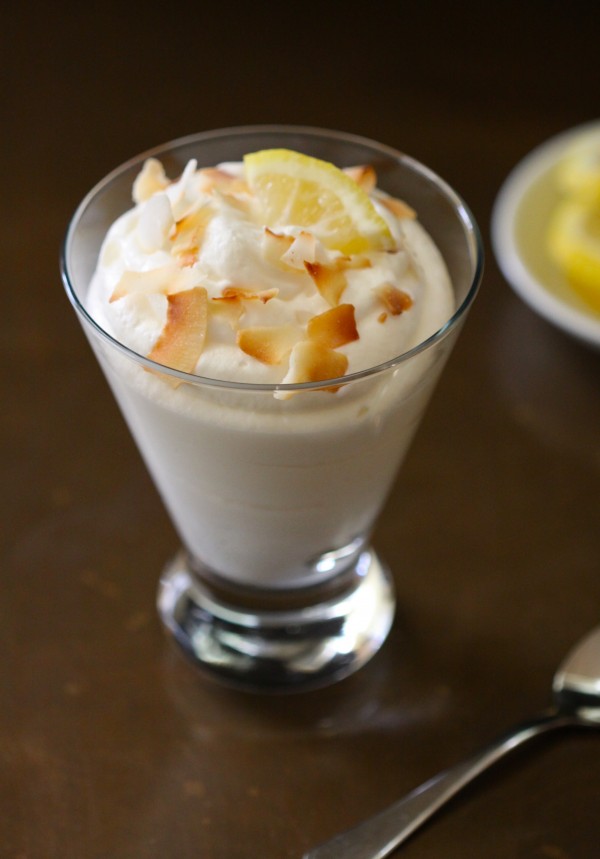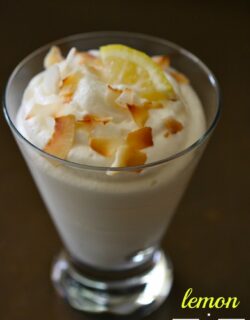 Lemon Mousse Toasted Coconut Flakes
Ingredients:
for the whipped cream:
1 cup whipping cream
for the meringue:
3 egg whites
1/4 teaspoon cream to tarter
3/4 cup granulated sugar
1/2 cup store bought lemon curd
1 cup coconut flakes
4 lemon wedges, garnish
Directions:
for the whipped cream:
In a stand mixer with a whisk attachment, whip cream until soft peaks form. Set aside.
for the meringue:
In a stand mixer with a whisk attachment, add egg whites and cream of tarter. Whisk until frothy. Gradually add the sugar and whip until soft peaks form. Set aside.
for the toasted coconut flakes:
In a small skillet preheated to medium heat, add coconut flakes. Turn constantly (so it won't burn) until it's golden brown. Remove from heat.
In large bowl, place lemon curd. Slowly add the meringue in thirds. Then slowly add the whipped cream. Gently folding. Take the lemon mousse and place into a Ziploc bag. Place in refrigerator for at least 20 minutes so it can set. After 20 minutes, take Ziploc bag out of fridge and cut a hole at the end of the bag so you can pipe the mousse into four serving glasses. Garnish with coconut flakes and lemon wedge.
All images and text ©