Bacon, Burrata & Smoked Mozzarella Strata
Bacon, Burrata & Smoked Mozzarella Strata is an easy, cheesy dish to make for breakfast or brunch!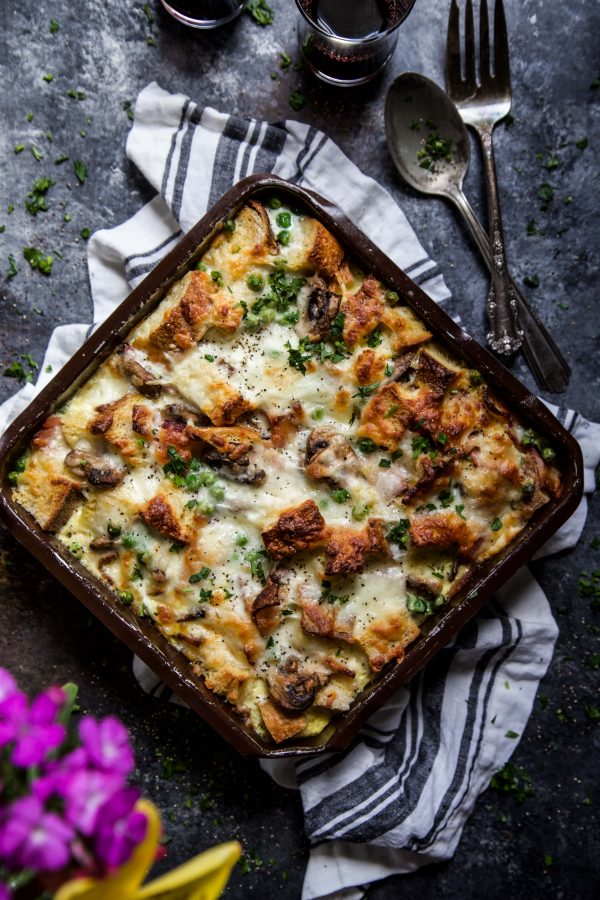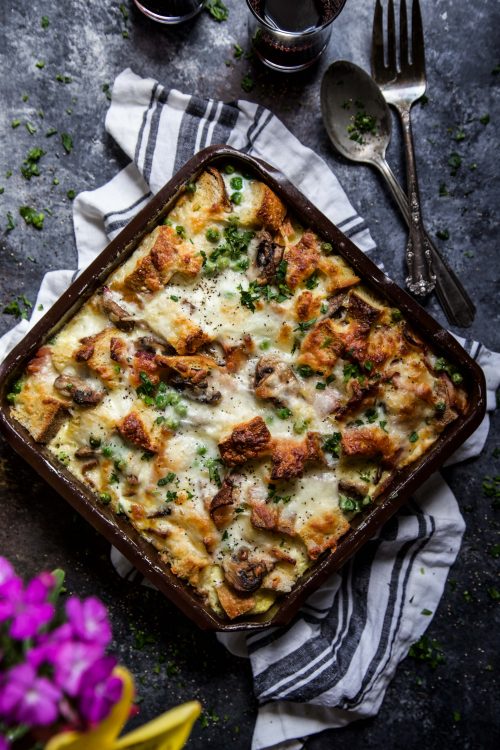 Clearly I have breakfast on my mind this week.
Did you see Monday's post?
In case you need a quick, no-flight required trip to paradise, I highly suggest making this Kiwi Pineapple Turmeric Smoothie. Only four ingredients, what's not to love?
Even though I suggest slurping your way to paradise, today's recipe is a breakfast/brunch dream come true! I don't know about you, but this week has been a little frustrating. Between finding a schedule that works for Juniper and yours truly, potty training, working on no biting, I reached my limit.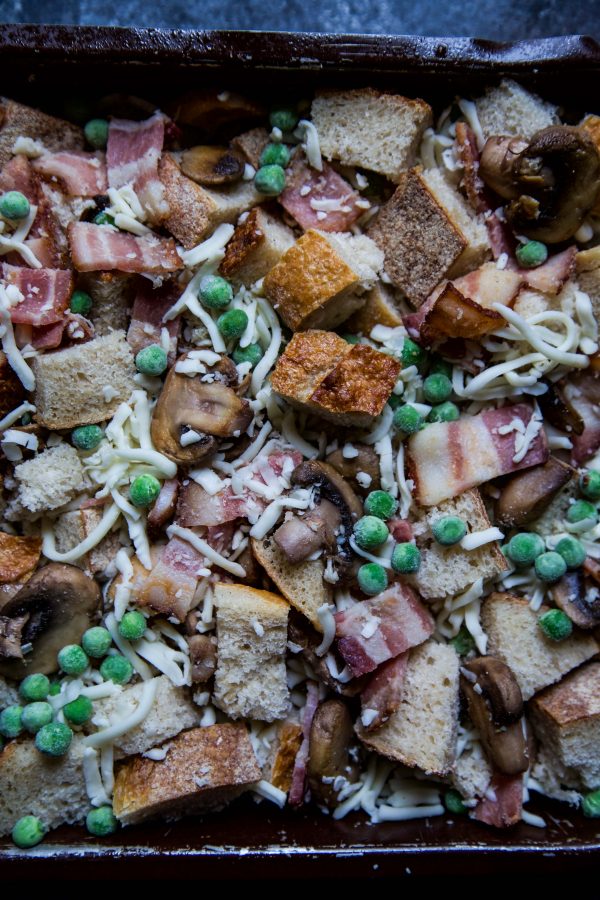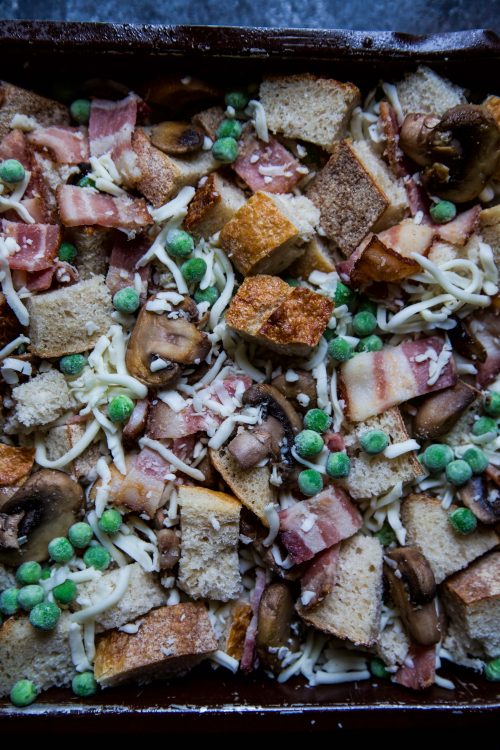 I feel bad because I want to be a good dog mom and be supportive. BUT! That is extremely hard when you have a client photoshoot that you are in the middle of and the dog just peed on the floor. Honestly I came to the realization that I need to lower my expectations. Thoughts? Suggestions? This is an S.O.S.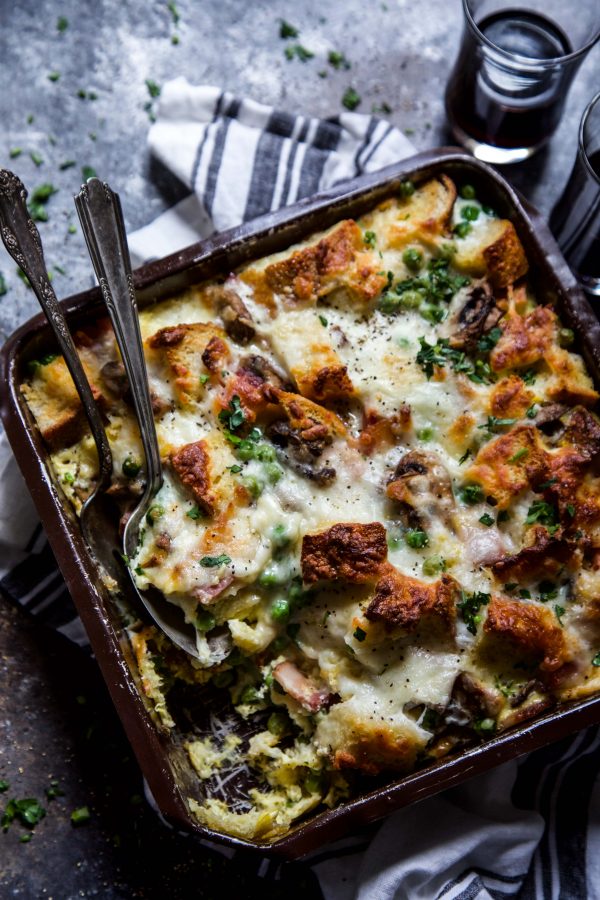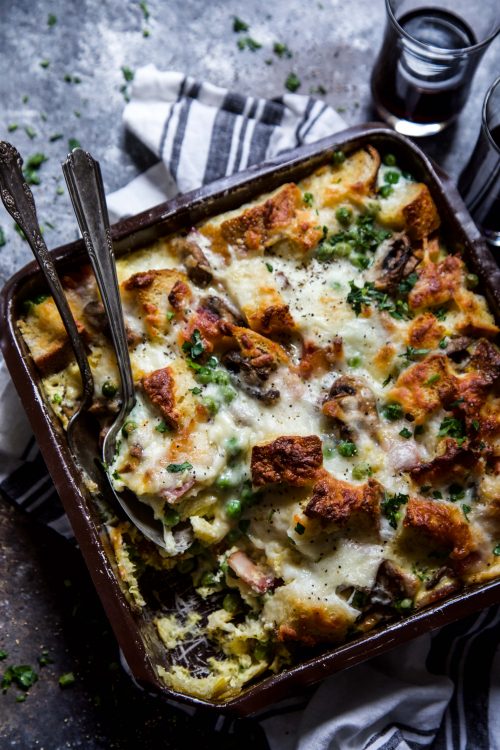 Anyway, where was I? Oh, yes. Today's breakfast oasis comes in the form of a strata. A Bacon, Burrata & Smoked Mozzarella Strata that is. I figure the only thing that it is going to get me over the hump this week is with bacon, burrata, and smoked mozzarella.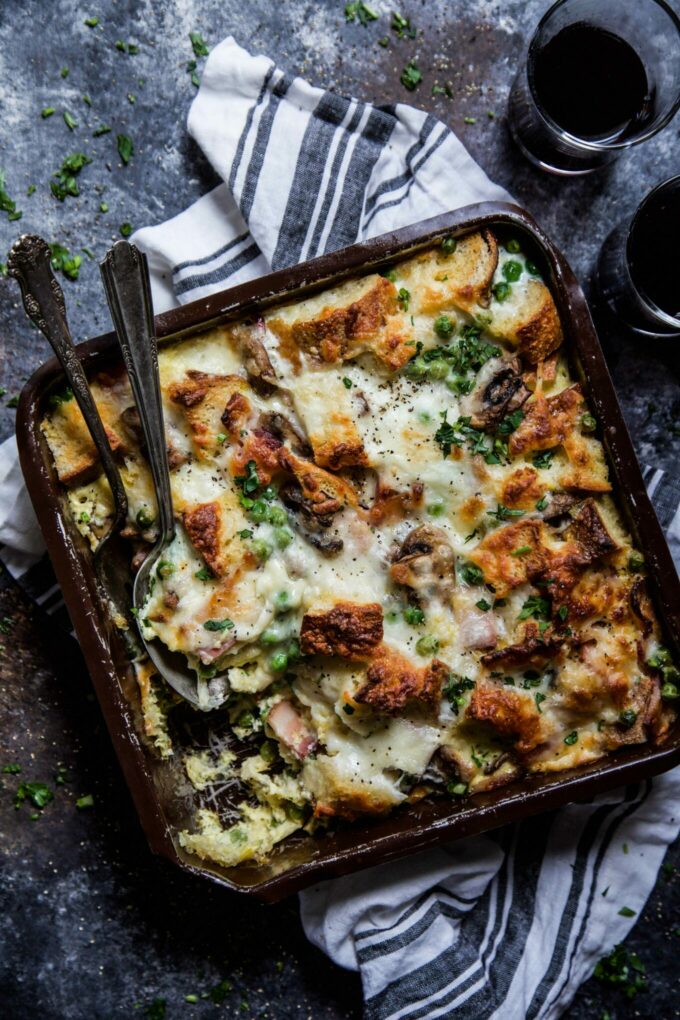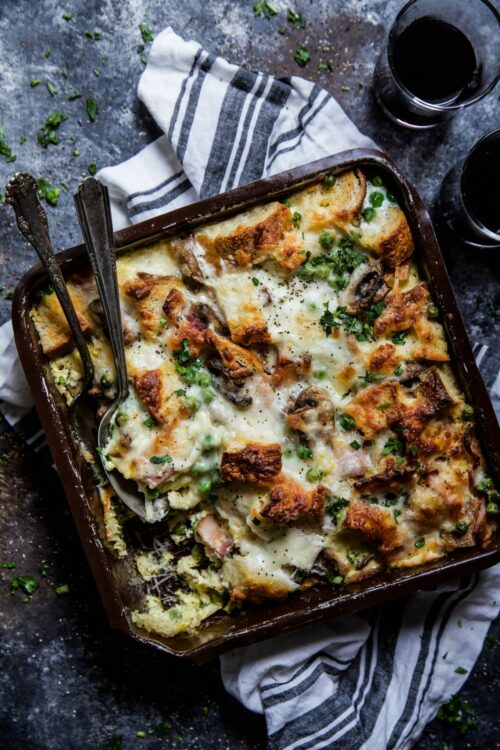 Quick question: is strata the new egg casserole? I kind of feel it is. Discuss amongst yourself. What I love about this strata is not only the ingredients, but it's great for meal planning or brunch. Make the strata the night before and bake it off the next day. Simple, delicious and cheesy AF.
I might need to bribe Juniper with a bite.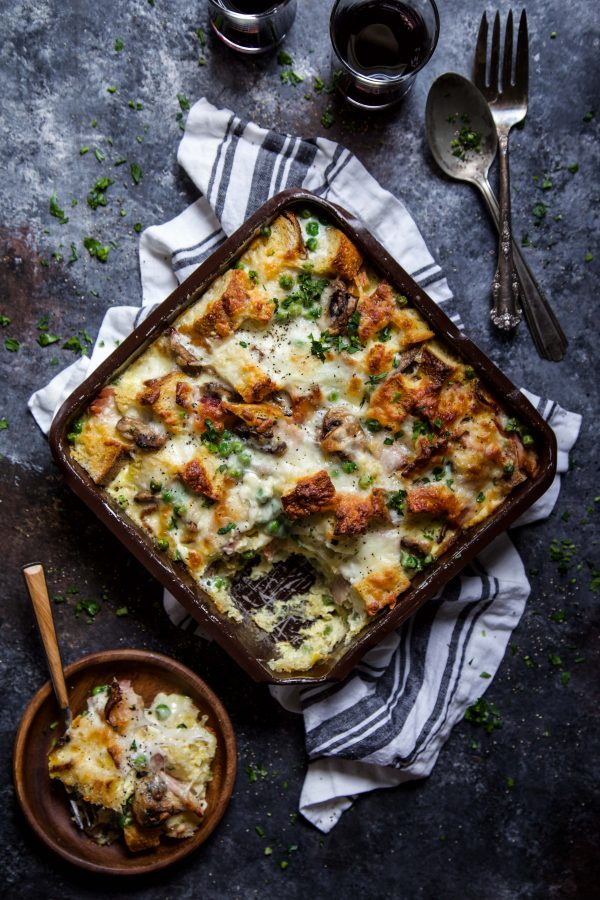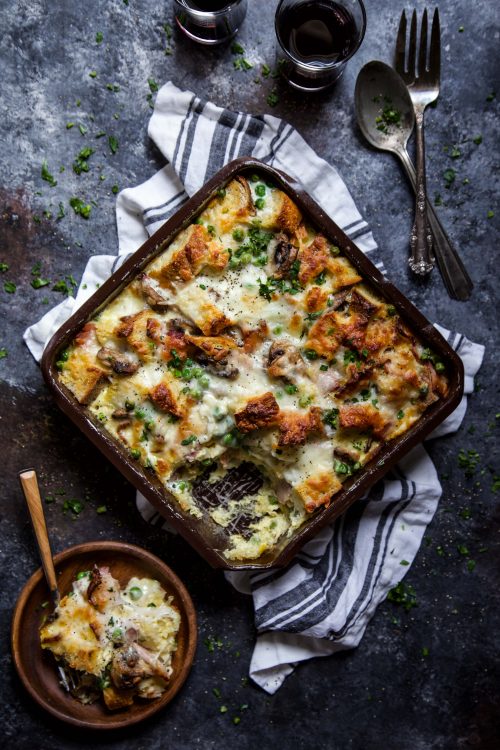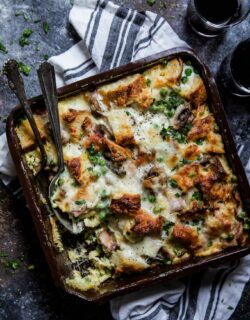 Bacon, Burrata & Smoked Mozzarella Strata
Ingredients:
10 large eggs
3 cups whole milk
1 tsp kosher salt
1 tsp ground pepper
16 cups or roughly 1 lb cubed sourdough bread
10 slices bacon
2 1/2 cups sliced mushrooms
2 1/2 cups grated smoked mozzarella, divided
1/2 cup fresh or frozen peas
1 burrata ball
2 tbsp fresh parsley, for garnish
Directions:
Preheat an oven to 400 degrees. Line a baking sheet with foil. Place slices of bacon on baking sheet and bake for about 12 minutes or until crispy.
Remove bacon from baking sheet and place on a plate lined with a paper towel to cool before roughly chopping.
Next, preheat a large skillet to medium-high heat. Add the olive oil and mushrooms to the skillet. Saute the mushrooms for about five to seven minutes. Once cooked place in a bowl to cool. Set aside.
In a large bowl add the eggs, milk, salt and pepper. Stir to combine. Next, add in the sourdough cubes, chopped bacon, mushrooms, peas, 1 1/2 cups mozzarella, and burrata ball torn apart.
Spray a 3 qt. baking dish with non-stick cooking spray. Pour the mixture into the prepared baking dish and cover. Place in the fridge for at least 4 hours or overnight for better results.
The next day preheat the oven to 350 degrees. Sprinkle the remaining 1 cup mozzarella on top. Bake the strata for about an hour or until the middle is set. Remove from the oven and garnish with fresh parsley. Serve and enjoy!
All images and text ©