baked brie with harissa & moroccan spiced pepitas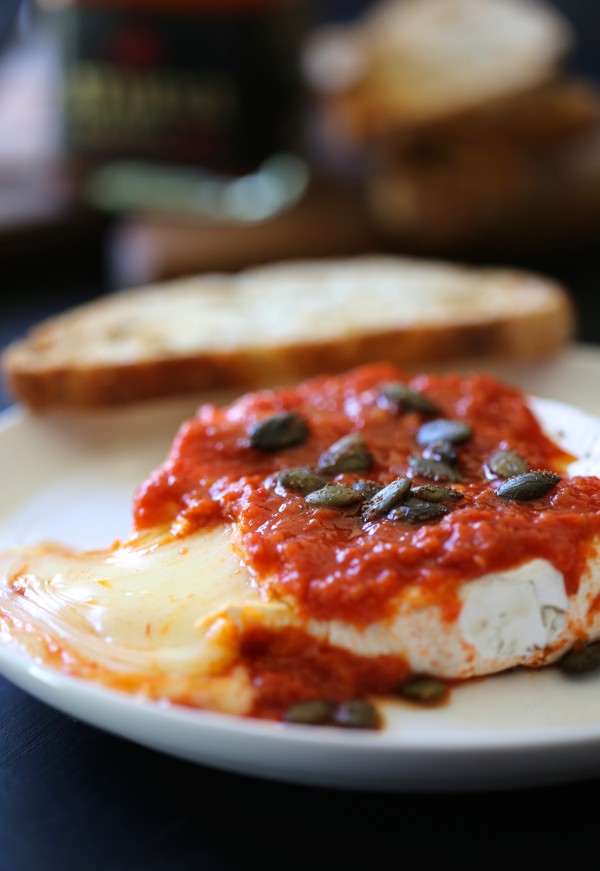 My obsession started when I was young.
Obsession with appetizers that is.
It began with a single bite of my mom's cucumber and cream cheese mini-circle sandwiches back during the great Thanksgiving of 1989 . The recipe was straight out of a Betty Crocker cookbook. Being seven years-old I knew nothing of Betty and what she was cooking up in her crocker. All I knew, one bite of the perfectly cut white bread circles, topped with luxurious cream cheese, and a crisp cucumber round, I was smitten.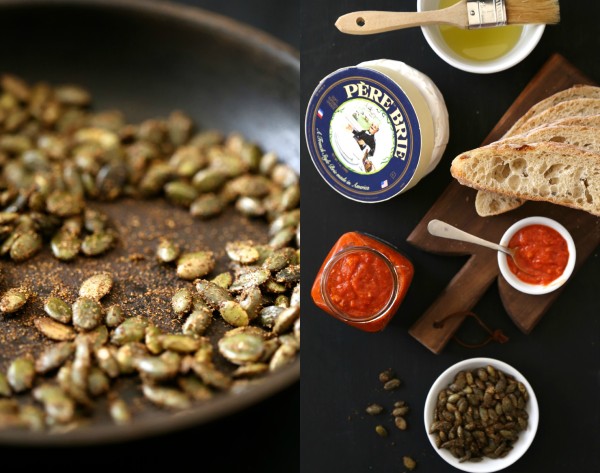 Now, a lot of things have changed since the swinging days of 1980's entertaining (Okay, fashion hasn't really changed…..can you believe swatch watches are back in? OMG).
Carrot and celery trays served with Ranch dip have been upgraded to crudite platters with fondue dip. Mexican tortilla roll-ups have been replaced with mini tacos with fresh crema. And the tried and true baked brie with smothered apricots have now been topped with Northern Africa hot sauce, harissa.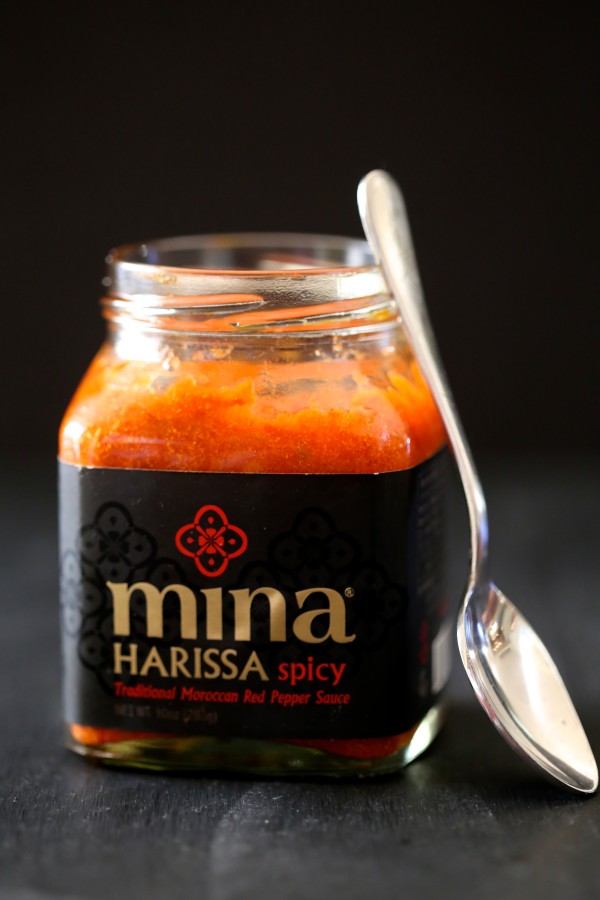 Wait. You've heard of harissa, right? I created a few recipes over this year that incorporate this famous hot sauce. In case you haven't heard of this fabulous condiment, here's the 411. Harissa is a North African spice made up of red chili pepper, garlic, red bell pepper, olive oil, and vinegar. Delish! You can totally whip it yourself or might I suggest picking up a few bottles at Whole Foods of either the red or green harissa made by home girl, Mina.
These bottles practically encourage you to smother everything in harissa. Like this baked brie, of course! Top the harissa with a little Moroccan spiced pepitas and you'll have a full on 2014 approved holiday appetizer.
Just don't forget your swatch watch.
To learn more about Mina Harissa, visit their webiste and follow them on Facebook and Twitter.
***This post is sponsored by Mina Harissa. As always, all opinions expressed are 100% my own!***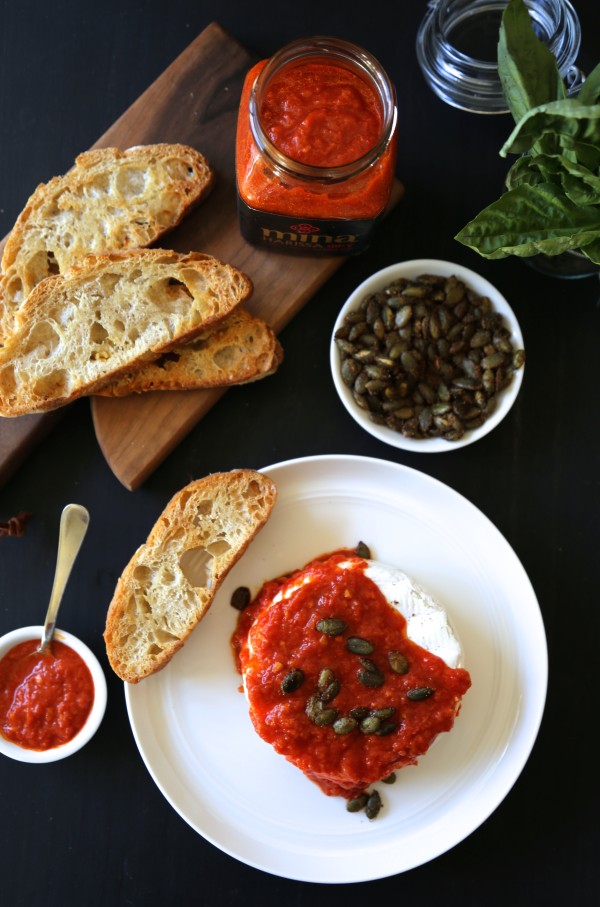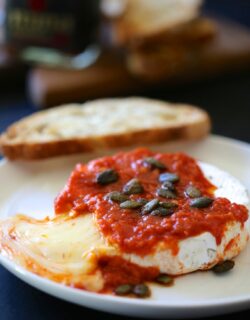 Baked Brie with Harissa & Moroccan Spiced Pepitas
Ingredients:
1 8-inch wheel of brie
1/2 cup mild Mina Harissa
1/4 cup pepitas
1/4 teaspoon cumin
1/4 teaspoon coriander
1/8 teaspoon cinnamon
1 teaspoon olive oil
Crostini slices
Directions:
Preheat oven to 350 degrees.
Place the brie wheel on a baking sheet that has been lined with parchment paper. Bake for about 10 to 15 minutes. Meanwhile, preheat a skillet to medium heat. In a bowl, combine pepitas, cumin, coriander, cinnamon, and olive oil. Place the pepitas in the skillet and toast for a couple of minutes. Remove brie from oven, top with harissa, pepitas, and serve with crostini. Serve immediately.
All images and text ©