baked curry chicken sliders with spiced greek yogurt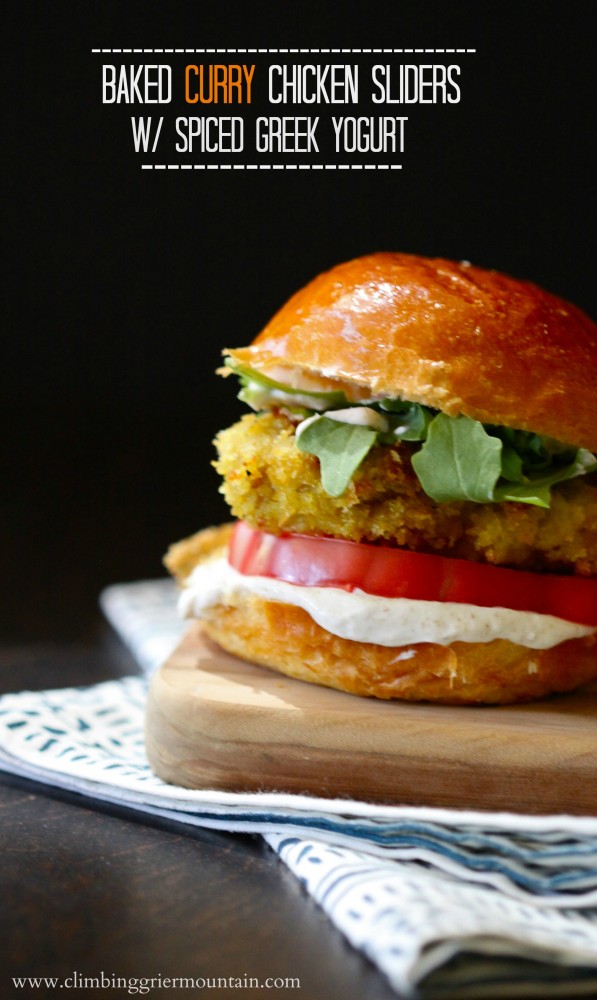 Do you ever feel like you just marinate in the middle?
Not in a full-on dysfunctional-family-TV-series -"Malcolm-in-the-Middle"-middle, but more of a, I-guess-I'll-settle-type of middle. Clearly, I can't say 'middle'enough. Oh, wait, middle. Sorry, this post should have come with a warning sticker.
Maybe I'm preconditioned to marinate in the middle? Being the second child and only girl in my immediate family left me always comparing and evaluating both sides of the equation. Maybe I should have been a math teacher? ERRRR, no. Sometimes I have to add using my fingers. Don't say you don't.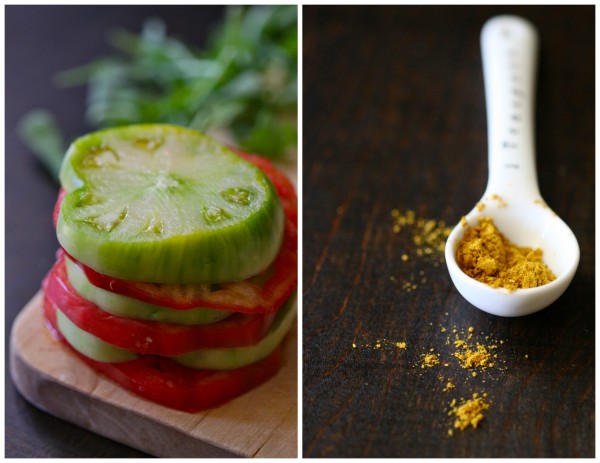 Anyways, the other day I was pushing my shopping cart through the grocery store, reading my list out loud to myself (jala-peeen-yos, check!) when I approached the poultry section. Hmmmmm….what kind of chicken do I want? So many choices. The poultry section always reminds of the scene in the movie Tommy Boy, when Chris Farley says, "What are we having tonight? Chicken or chicken?" After awhile, all chicken starts to look and taste the same. Am I right?
So, I found myself in a thick ol' marinating middle mess. I began bantering in my head. Do I mix things up and go for a juicy, meaty steak? OH fart, it's only Tuesday. What about turkey? Meh. Or, do I really break out of my carnivore reverie and whip up some tofu? Did you just say tofu? I don't even know who you are anymore. After about 14 minutes of litigation in my head, I was back to the chick section.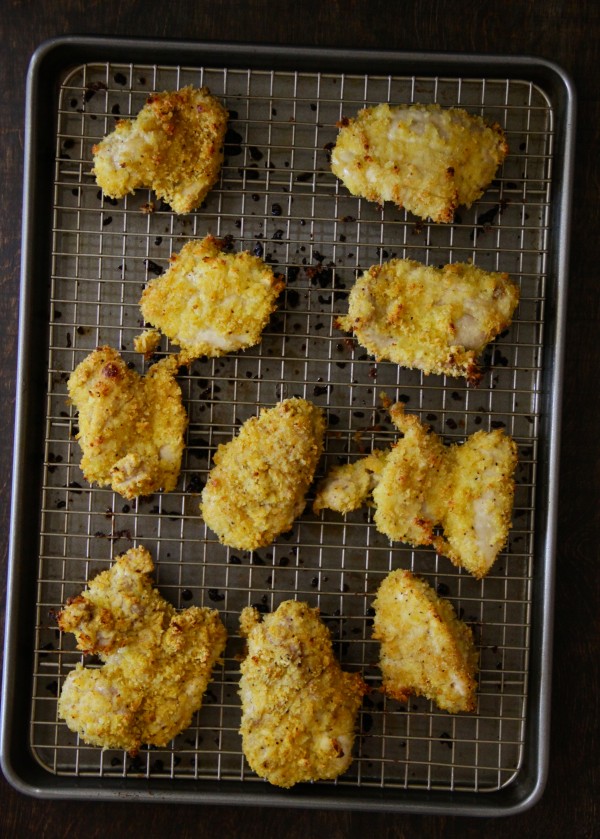 As much as I hate being stuck in the middle, sometimes it can be a very delicious surprise. I ended up picking up a package of boneless, skinless chicken thighs and challenging myself to make something different. Ever since my brother whipped up fried chicken at the lake this summer, I have been craving it constantly.
Well, since we don't live in a land of sunshine and lollipops where we can eat fried chicken every day and not gain a single L-B, these baked curry chicken sliders are the perfect compromise. Top them with a little spiced greek yogurt and you may just want to marinate in your middle bean bag and stay awhile.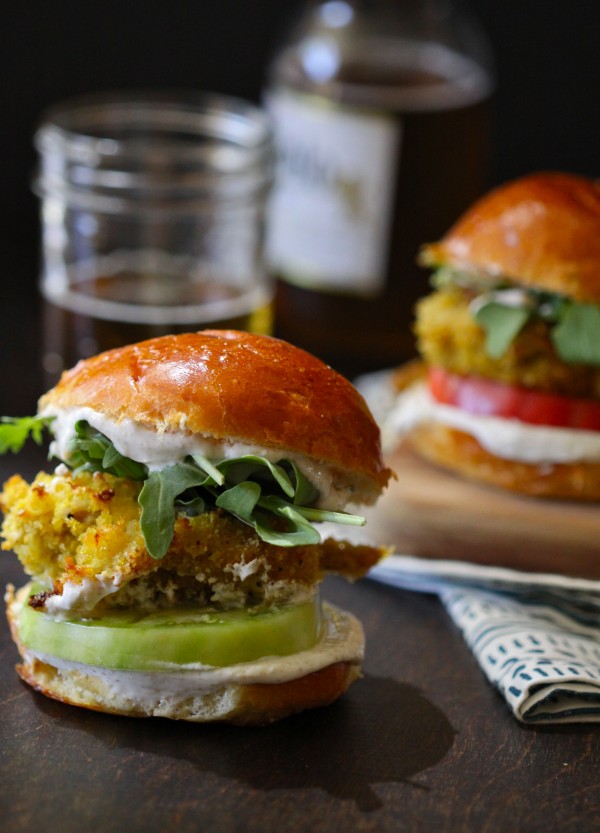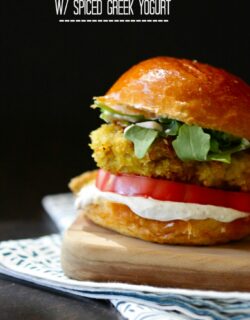 Baked Curry Chicken Sliders with Spiced Greek Yogurt
Ingredients:
for the curry chicken:
2 cups buttermilk
2 pounds boneless skinless chicken thighs
2 cups panko crumbs
1 1/2 teaspoons curry powder (*more if you like it extra curry-y!)
salt and pepper
for the spiced Greek yogurt:
1/2 cup plain Greek yogurt
1 teaspoon cumin (*more if you want)
tomatoes, sliced
arugula
brioche slider sized buns
Directions:
for the curry chicken:
In a plastic container, place chicken and pour buttermilk over chicken. Place in fridge for at least two hours or for better results, overnight.
Preheat oven to 400 degrees. Place a wire rack on a baking sheet and spray with non-stick cooking spray. In a large bowl, combine panko, curry, and salt and pepper. Take a piece of chicken and dredge it through the panko and place on wire rack. Repeat until all chicken has been dredged. Bake chicken for 15 minutes and then flip chicken and bake for another 15 minutes or until golden brown!
for the spiced Greek yogurt:
In a small bowl, combine Greek yogurt and cumin.
To serve: Take a slider bun and put a teaspoon of the spiced Greek yogurt on the top and bottom of the bun. Take a tomato slice and place it on the bottom of the bun. Top the tomato slice with a piece of chicken then arugula and top with bun!
baked curry chicken adapted from How Sweets Eats
All images and text ©