beef wellington macaroni & cheese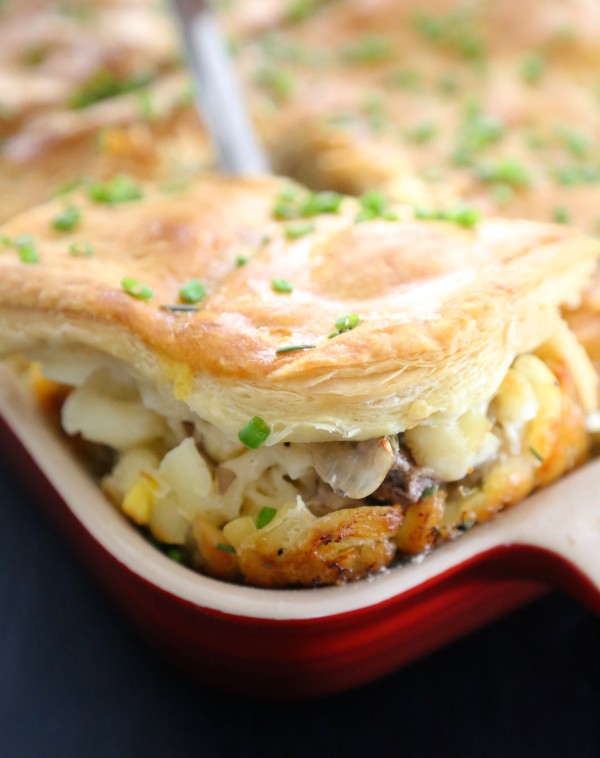 Got Christmas?
Today is December 1st, which means we have exactly 24 days to be buffed, puffed, and shined before the big jolly fellow comes barreling down the chimney shoot. And this is where I look at you and say, "I haven't even made a Christmas list nor started any shopping!" GASP.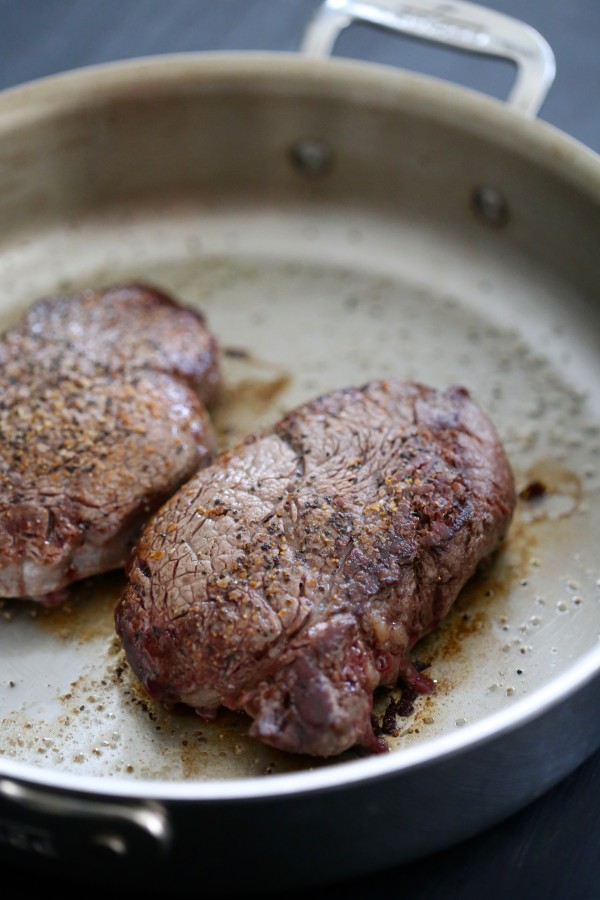 I am like a diesel engine when it comes to Christmas. I can't finish Thanksgiving and then burp up Christmas. It takes me a minute to get all six cylinders pumping. However, once those cylinders start pumping, there's no stopping me. I will blast the Glee Christmas album 24/7, make sugar cookies until my oven gives me the stink-eye, wade through the crazy shoppers at the mall, and drink eggnog like it's 1986.
So, to get my Christmas engines fired up this season, I thought I would make a dish that would help a family need. ADA Mideast is back again this year to get YOU to help them spread the word about the Great American Milk Drive. Milk is the number one nutritious product requested by food banks, but it is rarely donated. The Great American Milk Drive is delivering thousands of gallons of milk to families who would otherwise go without.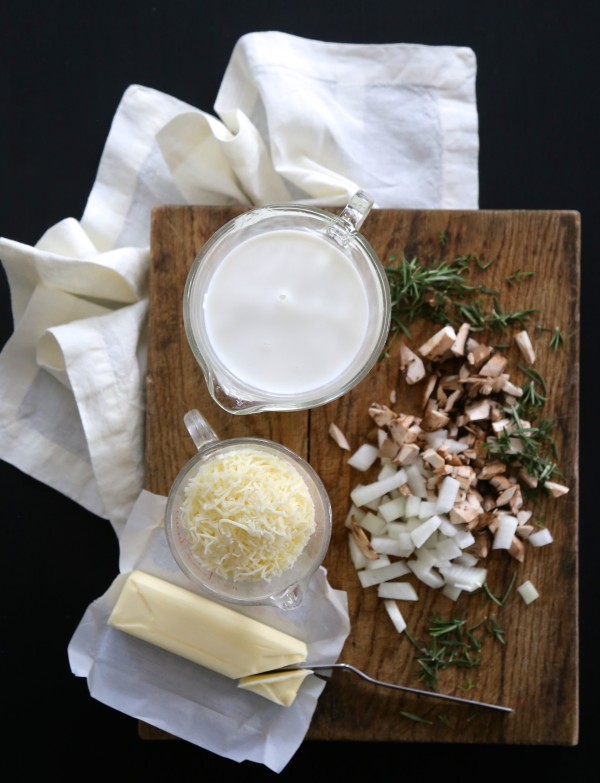 The reason I decided to make a Beef Wellington Macaroni & Cheese is well, let's face it the original version takes for-evvvvver (said Sandlot style). But this mac & cheese twist is a great way for families and kids to get high-quality protein and milk's nine essential nutrients over the holidays. This Beef Wellington Macaroni & Cheese is easy to make and is filled with all the usual beef wellington ingredient suspects – mushrooms, thyme, Dijon, rosemary, ham, beef tenderloin, and it's all covered with a buttery puff pastry crust!
Plus, it's great a dish to bring to a holiday potluck or serve at Christmas Day dinner. But the best part, ADA Mideast will donate 25 cents, the average cost of 1 glass of milk, to the Great American Milk Drive for every "like," comment it receives on their Facebook page between Tuesday on Dec. 2 and Dec. 11!
So, head over there now, click like on some fabulous recipes, and bring a family a truly White Christmas!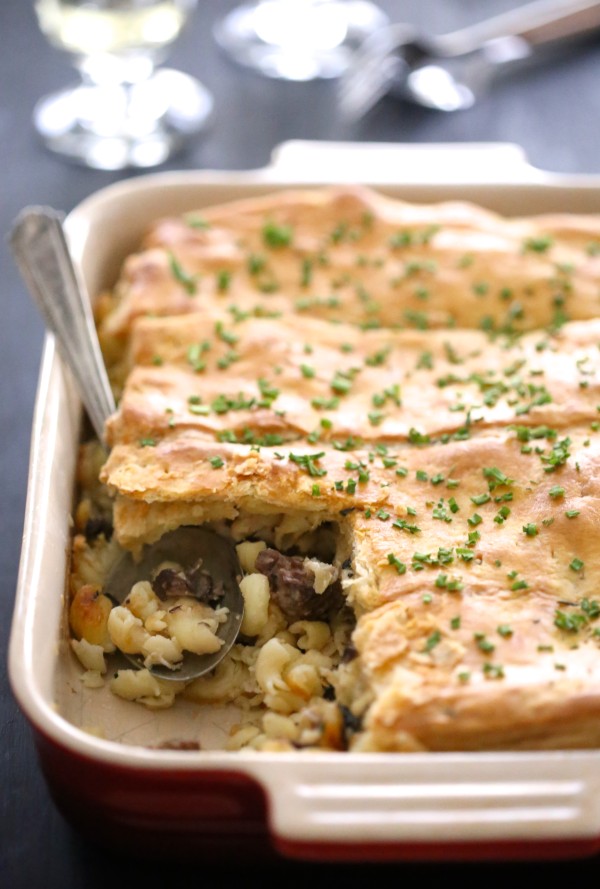 PSA: Also, on Tuesday December 8th, from 9 to 10pm EST we will be having a Twitter Party. For everyone who attends and uses #GiveGallons, $1 will be donated to the Great American Milk Drive.
Frozen Whipped Cream Topping, by Shugary Sweets
Cranberry Sour Cream Coffee Cake, by Well-Plated
Chocolate Peppermint Cheesecake, by In Katrina's Kitchen
Party Parfait Cups, by Eat2Gather
Roasted Garlic Asiago Cheese Ball, by Lemons for Lulu
Avocado Mint Gluten Free Cheesecake with Brownie Bottom, by Food Faith Fitness
White Chocolate Peanut Butter Pudding Pie, by Inside BruCrew Life
Easy Irish Cream Chocolate Fondue, by Wanna Be a Country Cleaver
Gingerbread Milkshake, by Love Grows Wild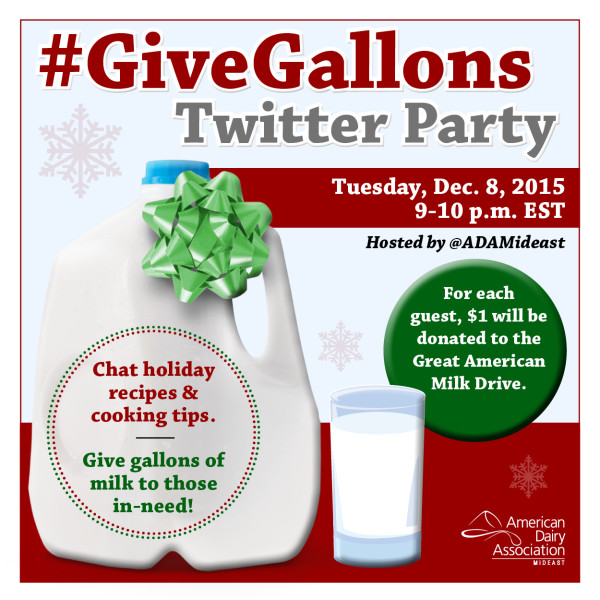 ***This post was sponsored by ADA Mideast. As always, all opinions expressed are 100% my own.***
Beef Wellington Macaroni & Cheese
Ingredients:
1/2 lb beef tenderloin steaks
3 tablespoons olive oil
1/2 cup yellow onion
1/2 cup baby bella mushrooms, chopped
1 tablespoon rosemary, chopped
1 tablespoon thyme, chopped
1 tablespoon Dijon mustard
1 stick butter
1/2 cup flour
2 cups milk
1 cup mozzarella
1 cup parmesan
1 lb elbow macaroni
1/3 cup cooked ham, diced into 1-inch cubes
1 package puff pastry sheet
1 egg, whisked
chives, garnish
salt and pepper to taste
Directions:
Preheat an oven to 400 degrees.
In a large, oven-safe skillet preheated to medium-high heat, add 2 tablespoons olive oil. Sprinkle the beef tenderloin steaks with salt and pepper. Add them to the skillet and brown on both sides for at least two minutes per side. Remove from heat and place the skillet in the oven for seven minutes. Remove skillet from oven and place tenderloin steaks on a cutting board to rest before dicing into 1/2-inch cubes.
Meanwhile, fill a stockpot with water and bring to a boil. Add the elbow macaroni and cook until al dente about 10 minutes. Drain the pasta and set aside in a large bowl.
In the same skillet you cooked the steaks in, preheat the skillet back to medium-high heat and add the remaining tablespoons of olive oil. Next, add the onion, mushroom, rosemary, and thyme. Cook until the mushrooms have browned about five minutes. Stir in the Djon mustard and add a pinch of salt and pepper. Remove skillet from heat.
In a medium saucepan preheated to medium heat, melt the butter. Add the flour and continue to whisk until a roux forms. Gradually add the milk, continiuing to stir until thickened about five minutes. Remove from heat. Add the mozzarella, parmesan, salt, and pepper. Pour the cheese mixture into the bowl with the elbow macaroni followed by the mushroom mixture, ham, and tenderloin cubes. Toss everything together and pour into a 9 X 13 buttered casserole dish. Spread the macaroni cheese in an even layer. Top the macaroni and cheese with a single layer of puff pastry. Poke a few holes in the puff pastry to keep it from rising. Brush the puff pastry with egg wash and place the macaroni and cheese into the oven for about 30 minutes or until the puff pastry is golden brown. Remove from oven and garnish with fresh chives.
All images and text ©