how to host a hummus & wine pairing party
Holiday parties can feel like you are doing the "assembly line shuffle".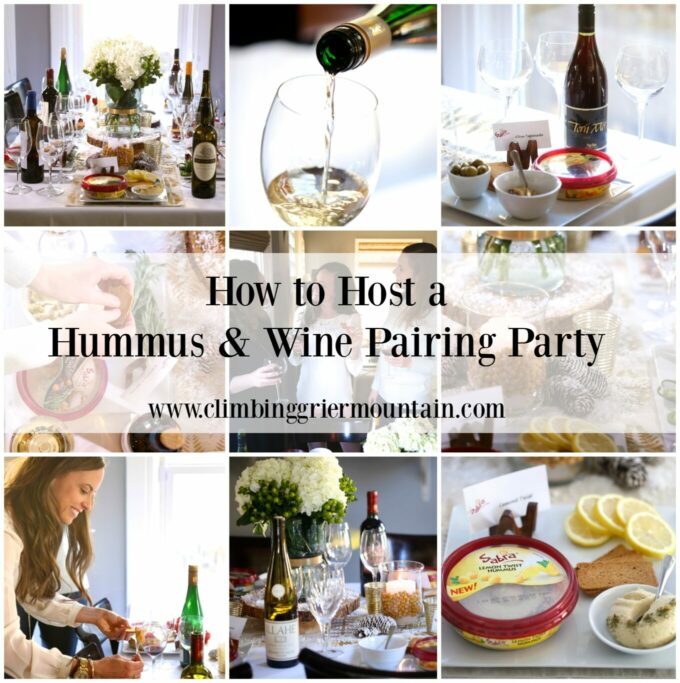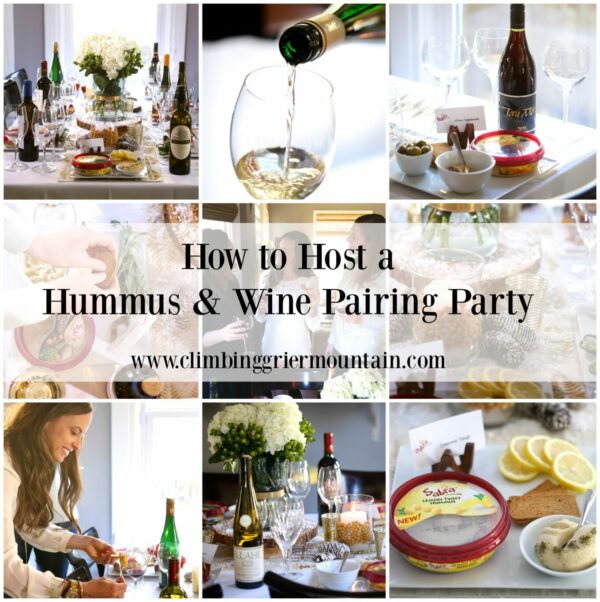 Purchase an ugly Christmas sweater. Put on said Christmas sweater. Remember where you left your sweater flare in the basement. Make your famous spinach and artichoke dip that's really a Paula Deen recipe. Don't forget your $7.99 bottle of wine. Arrive at party fashionably (15 minutes) late. See six people you immediately want to avoid, deliver dip to the hostess, stop by the appetizer table, grab a plate, and dollop your crudités with ranch dressing all while trying to juggle a glass of wine.
Sound familiar?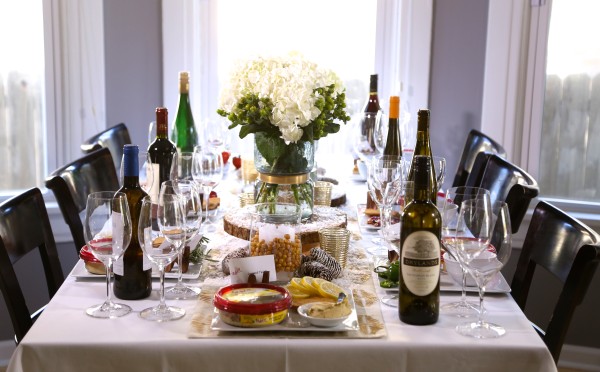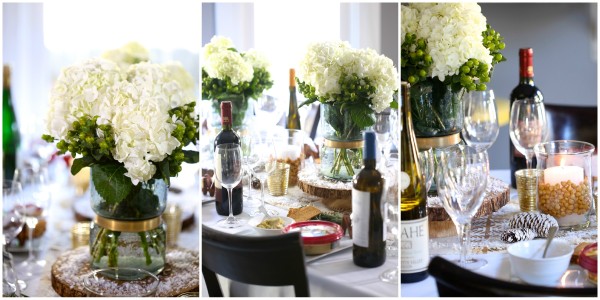 This holiday, don't be "assembly line shuffle" you, instead, upgrade to the latest holiday party craze. Friends, I present to you a new way of celebrating the holidays. This party requires no veggies and ranch dressing. No awkward conversations and no room-temperature eggnog. If you love hummus and wine, then you need to host a Hummus & Wine Pairing Party.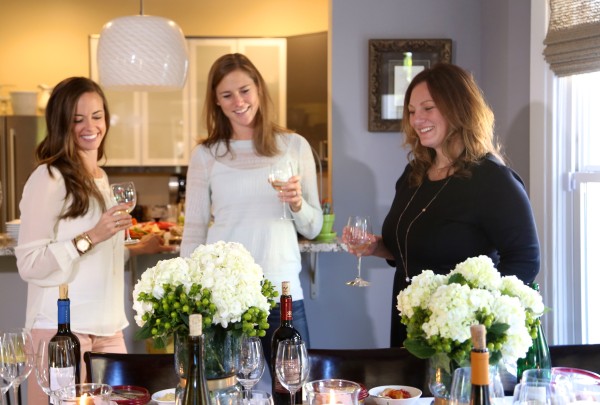 Let's be real, hummus is quickly becoming, if not already, the go-to spread that you can put on anything – an appetizer, entree, side dish, or dessert. Sabra, my favorite hummus, has so many flavors to choose from that I thought it would be fun to combine my love for hummus and pair it with wine. Yes, cheese & crackers, veggies & ranch will always have a place at the holiday table, but isn't time we spice it up?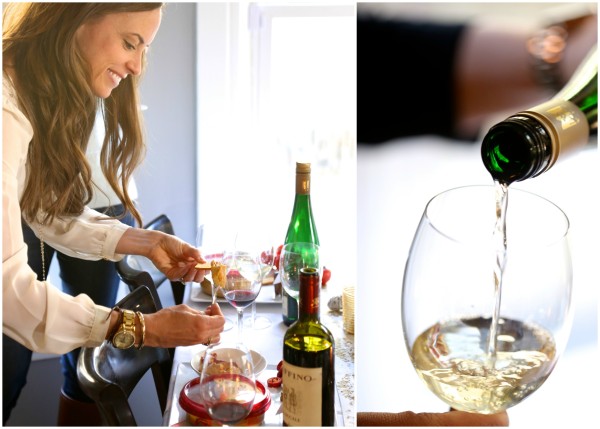 So, with a little help from Sabra and two very well respected sommeliers, Evan Grier of Harry's and Jason Hisaw of Standard Beverage Corp, we put together an easy, fun, crowd ooooooohhhhing, and aaaaaaaahhiiing pairing that will brighten up your next holiday gathering.
Let's get started, shall we?
Below are seven wines and seven flavors of hummus that I particularly fancy and can find at my local grocery store. The beauty of a hummus & wine pairing is you can switch out any of the flavors of hummus and pair them with different wines. Just keep in mind three tips from our sommeliers when picking out the hummus flavors and matching them to the wine:
1) Spice and tannins do not complement each other.
2) Focus on the flavor of the hummus not the hummus itself.
3) Acid acts as salt.
How do these tips translate into making the perfect pairing? Well, let's have sommeliers take the mic and explain a little further, starting with our first tasting, Garden Tuscan Herb. The flavors of the fire roasted tomato, oregano, thyme, and sage pair well with a racy acidity of a Sangiovese. It shows the high aromatics of the garden herbs and cleanses the palate after each bite. Wine recommended: Sangiovese from the Chianti Classico region from producers like Ruffino or Tiziano.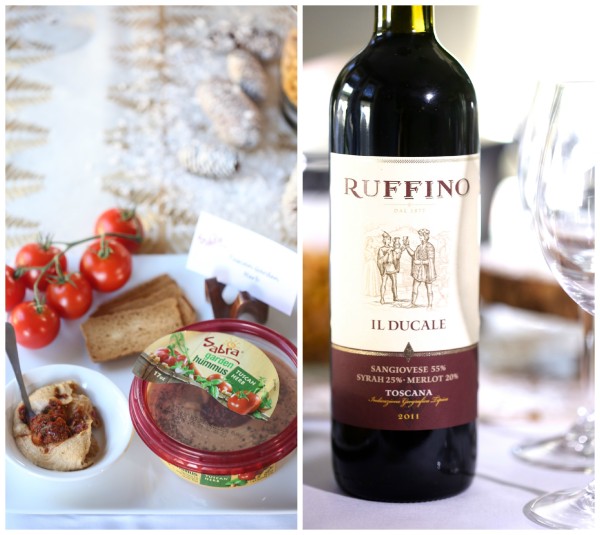 Our second pairing is Chipotle. The smoky flavor of the chipotle comes through the creamy garlic notes of the hummus. Its complexity would pair well with a smoky German Riseling because the high acid will cut through the richness. Wine recommended: Mosel German Riesling from producers such as Von Hovell.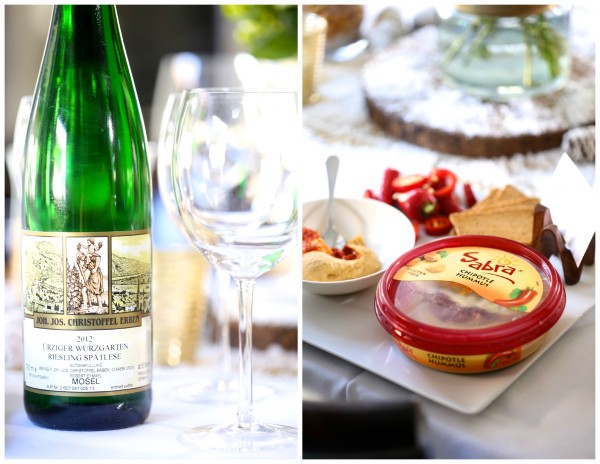 The third pairing is Rosemary & Sea Salt. Sea Salt injects a briny salinity to the rich, creamy hummus. Rosemary adds a classic savory note. Pair this hummus with a crisp Assyritko from the Santorini region of Greece. Lemon, lime, and salt notes shine through this wine making it a perfect match. Wine recommend: Assyritko from the Santorini region of Greece from producers Domaine Sigalas.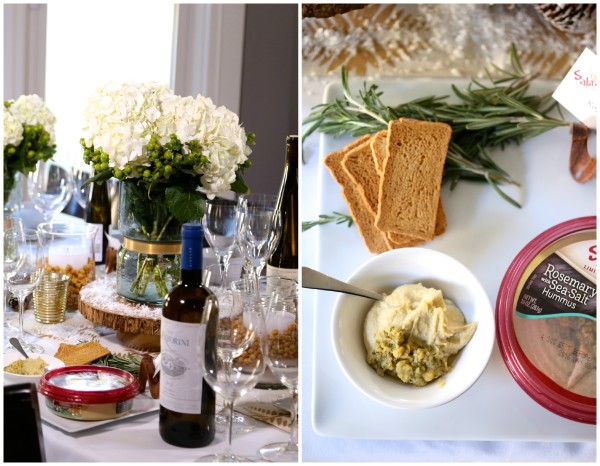 Our fourth pairing is Lemon. The lemon adds a bright note and would go well with the classic citrus notes of New Zealand Sauvignon Blanc. Wine recommended: Kim Crawford Sauvignon Blanc form the Marlborough regions of New Zealand.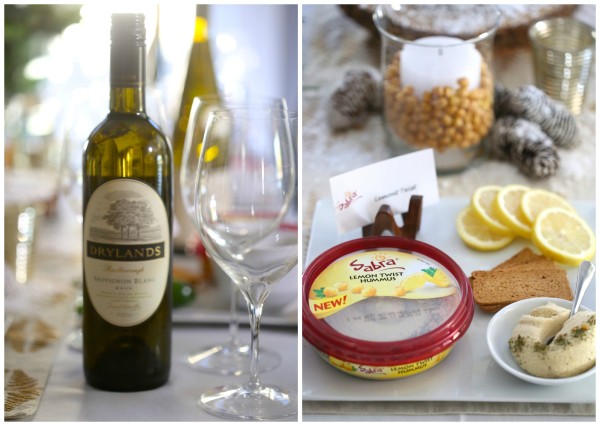 The fifth pairing is Jalapeno. The subdued heat from the Jalapenos makes this your ideal game day hummus. The bright stone fruits from an Alsace Pinot Gris would make an ideal match. The acid will cut through and the slight bit of residual sugar will cut through the heat. Wine recommended: Alsace region the Trimbach Pinot Gris.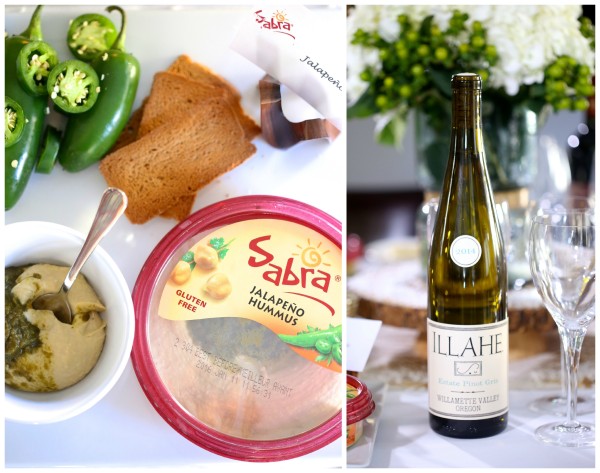 Our sixth pairing is Supremely Spicy.  The back heat on this hummus makes it an ideal match for a classic Moscato d' Asti from the Piedmont region of Italy. Wine recommended: Mionetto II Moscato d' Asti.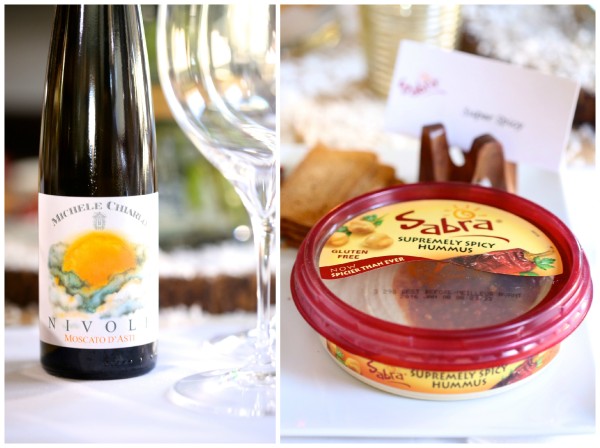 Last, but not least, the seventh pairing is Olive Tapenade. The briny olive notes show through and would make an ideal match for a Willamette Valley Pinot Noir. The bright red fruit notes and slight savory note of the wine would make a great match. Wine recommended: Siduri Pinot Noir from the Willamette Valley.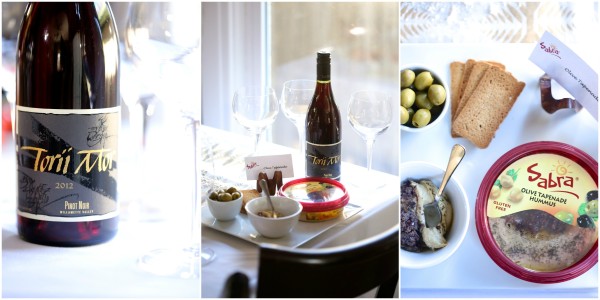 Now, who wants some hummus and wine?
Besides picking out the flavors of hummus and varietals of wine, when hosting a pairing party, remember to keep it simple. You want your guests to be able to walk around, sample, taste, and repeat.
To add some flare to your table, setup tasting stations and highlight the flavors of hummus; for example, display the rosemary and sea salt with rosemary springs around the hummus. It adds texture to the table and not to mention, is an inexpensive decoration.
Another fun table display is using chickpeas as decorations. Place them into votive candle vases or throughout the tasting stations to make the hummus experience really shine through. And whatever you do, don't forget plenty of wine glasses. This also a good excuse to keep the hummus & wine pairing party small and more intimate. Invite a few friends over, taste, sip, and forget about doing the assembly line holiday shuffle.
A big thanks for Sabra for supplying the hummus and to Evan Grier and Jason Hisaw for the valuable knowledge in wine pairing. Also, thank you to Neil Walker for the amazing video!
Here's to the holidays and may they be filled with hummus and perfectly paired vino.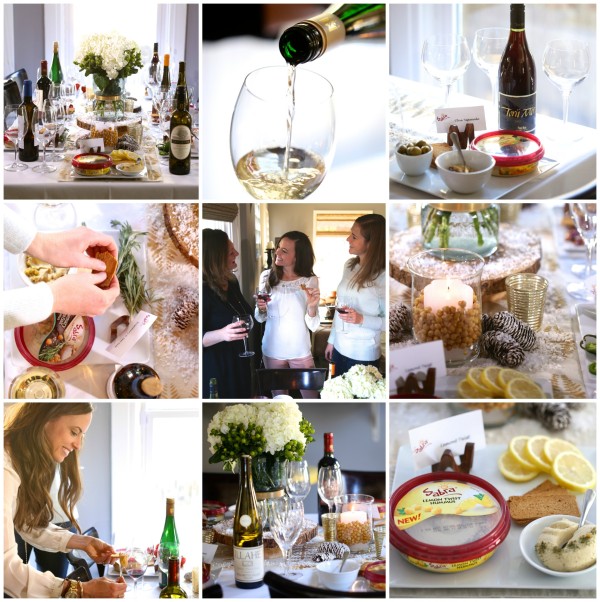 ***This post was sponsored by Sabra. As always all opinions expressed are 100% my own!***