pumpkin spice tarts with milk chocolate truffles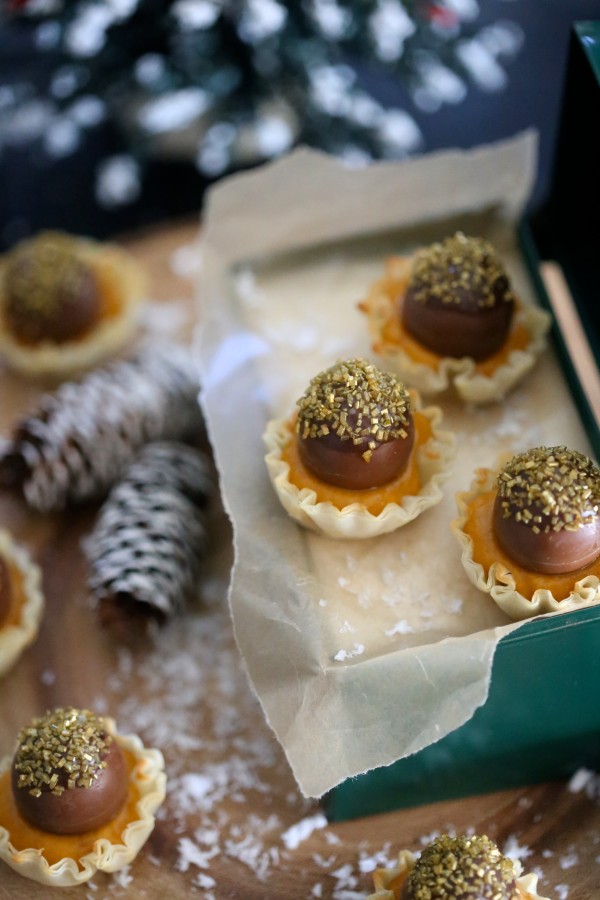 Is it me, or do the interwebs seem to be overloaded with holiday cookie recipes?
Is there a cookie mafia that I don't know about? If yes, does said mafia get together before the holidays like girl scouts on steroids and ramp up production of cookies to push onto the general public? Did I just ask you a zillion questions on a Monday?
Don't get me wrong, I like a crunchy on the outside, gooey on the inside cookie. If I had to pick a favorite to eat it would be my mom's homemade sugar cookies. They are life changing. BUT! If I see another crinkle cookie, thumbprint, gingersnap, or gingerbread man recipe, I might go loco.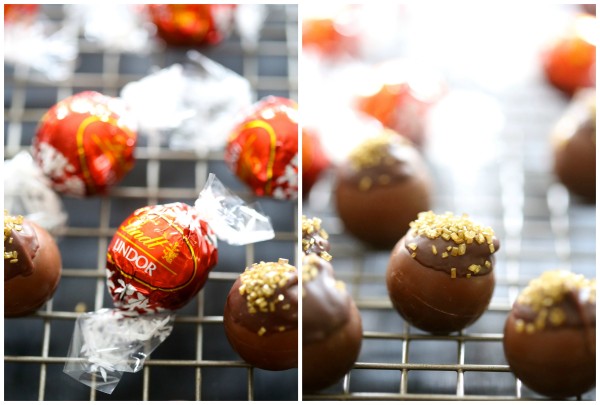 Yes, the holidays are about tradition, but what if baking isn't the way you roll? For a non-baker trying to figure out what to make for a holiday cookie exchange is like walking across a pile of hot coals while kneading bread. It's quite the impossible task.
So, to make the holidays and cookie exchanges less hectic, I decided to reach for my favorite truffles this side of the Mississippi. YOU GUYS. LINDOR Milk Chocolate Truffle are too-legit-to-quit. The Lindt Master Chocolatiers have been perfecting these irresistibly smooth chocolate truffles since 1949. They have so many different flavors like peanut butter, caramel with sea salt, dark orange, and my favorite, regular milk chocolate.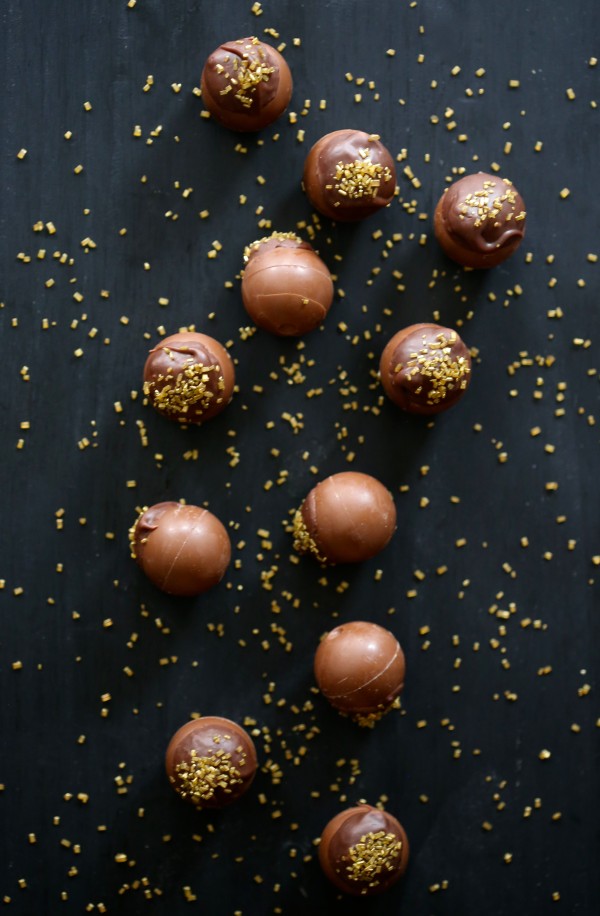 Like I mentioned above as a non-baker, LINDOR Milk Chocolate Truffles take the stress out of holiday baking. I had so much fun putting together these Pumpkin Spice Tarts with Milk Chocolate Truffles that I was practicality frolicking around the kitchen! These tarts come together in minutes. Dip the truffles in melted chocolate, garnish with gold sprinkles, and place them on top of the mini phyllo cups filled with pumpkin pudding!
Now, who's ready for a holiday truffle exchange?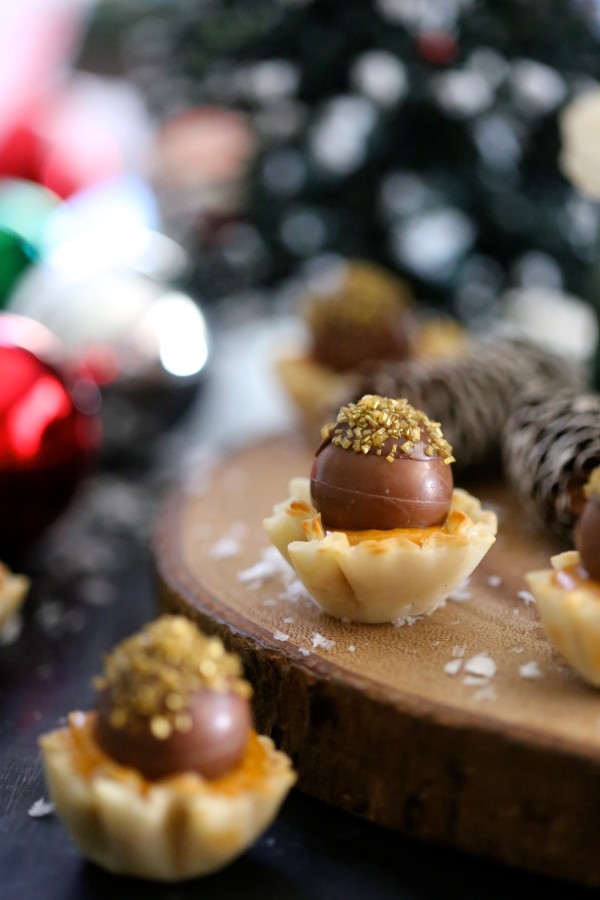 ***This post was sponsored by the wonderful folks at LINDOR Lindt Chocolate. As always, all opinions expressed are 100% my own!***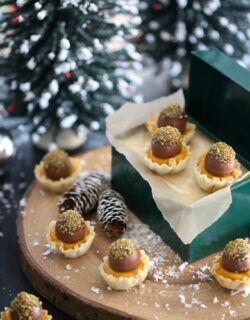 Pumpkin Spice Tarts with Milk Chocolate Truffles
Ingredients:
1 package pumpkin spice pudding mix
2 cups whole milk
12 mini phyllo cups
12 Lindor Milk Chocolate Truffles
1 cup semi-sweet chocolate chips
1 tablespoons heavy cream
Gold edible sprinkles
Directions:
In a large bowl, whisk together pumpkin spice pudding mix and milk. Place the pudding in the fridge for at least an hour to set. Meanwhile, add chocolate chips and cream to a small saucepan. Melt the chocolate chips over low heat, stirring as to not melt the chocolate. Remove saucepan from heat and dip the top of the milk chocolate truffle into the melted chocolate. Place truffle on a wire rack and sprinkle tops with golden sprinkles. Repeat process until all truffles have been covered.
To serve, place phyllo cups on a serving tray. Pipe the pudding into the phyllo cups about 3/4 of the way up. Place the milk chocolate truffle on top of the pudding and serve.
All images and text ©