beer week: pale ale shrimp po' boy
Howdy y'all, and welcome to Beer Week!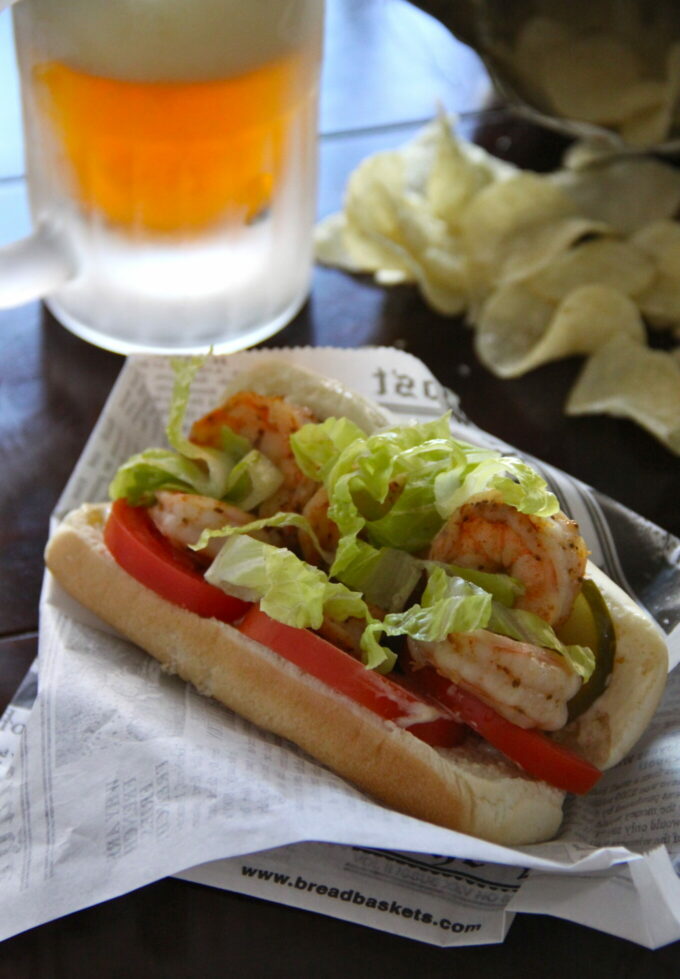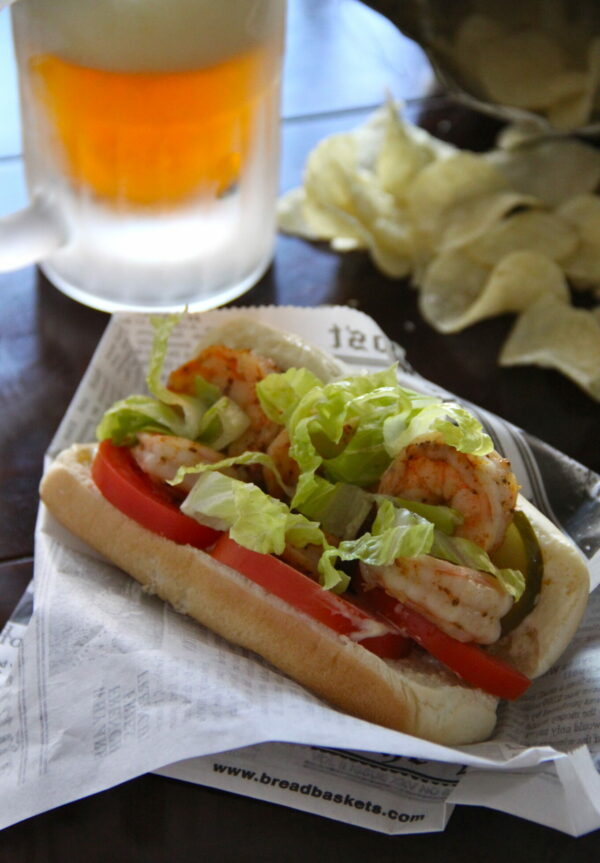 For those of you that are just entering this beer tour, eleven other brew masters and I are dedicating an entire week to beer. Oh yes, a week. We'll be pouring out everything from reviews of local breweries to ideas on how to bake and cook with this delicious beverage. So, move over yard beer, we're about to get malty-hoppy crazy up in here.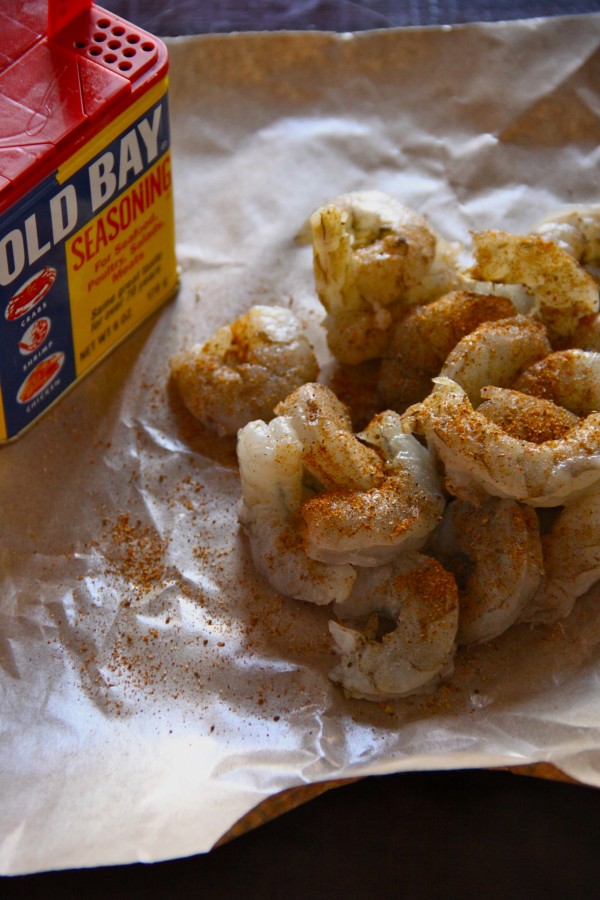 I'm not going to lie, coming up with a recipe for beer week was harder than I thought. In Denver, there are at least 17 breweries in the downtown area and each one offers great-tasting beer. How was I going to pick just one to spotlight? Ugh. Decisions are the worst, right?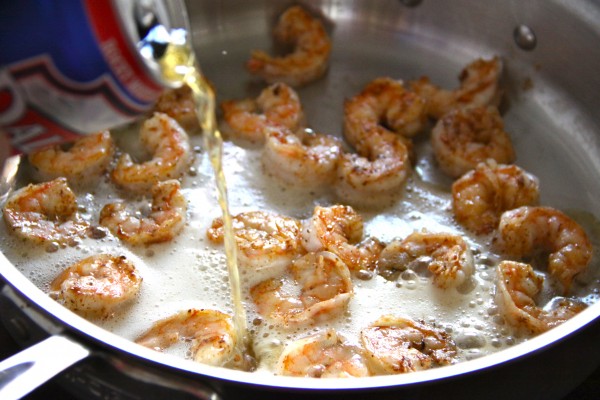 Thankfully, I have a husband that reminds me to keep things simple. And that likes beer. About two years ago, we discovered Oskar Blues. This brewery is located up in Longmont, CO about 20 minutes north of Denver. The husband and I became obsessed with their Pale Ale. It's smooth, hoppy, and its bold flavors made our palates sing. Oh, and did I mention it comes in a can? Hey, don't judge. They actually won a national award for top pale ale in can!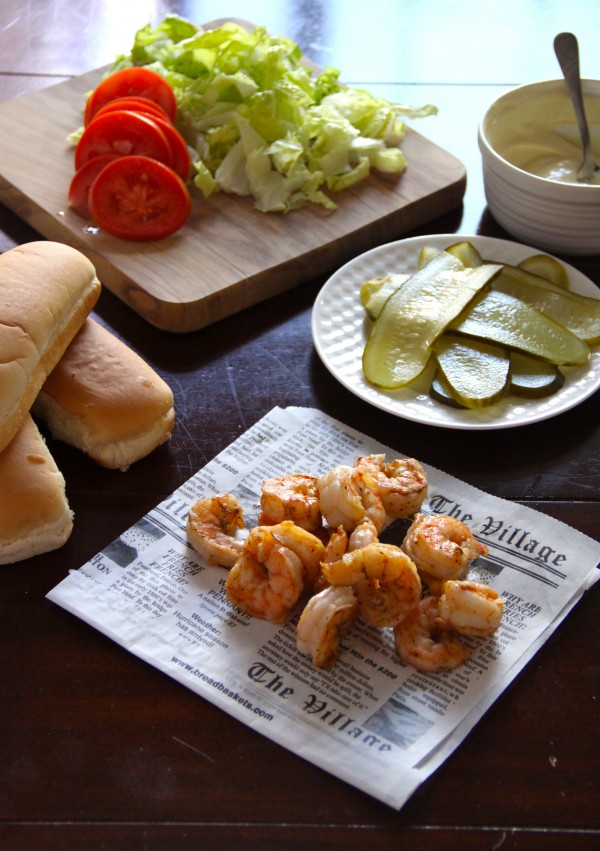 So, with the star ingredient set, I knew what I needed to whip up. Enter, the po'boy. I wanted to take the typical battered sandwich and give it a spin. My initial thought was to add beer to the batter, but then I thought, that's so 1998. Why not add a little Old Bay seasoning to the shrimp, sauté, and deglaze it with the Pale Ale.  With a mayo and Dijon mixture along with the fixings, you just can't beat this simple, modern, and fresh sandwich.
***
The tour doesn't stop here friends! Make sure to mosey on over for another round with these Beer Week ladies:
Monday:
Kirsten @ Comfortably Domestic – 5 minutes with a Home Brewer
Jeanne @ Inside Nana Breads Head – Dark Chocolate Stout Cake with Caramel & Kahlua Whipped Cream
Tuesday:
Madeline @ Munching in the Mitten – Pumpkin Beer Bread
Kat @ Tenaciously Yours – review of Gasthof's Oktoberfest
Wednesday:
Anne @ From My Sweet Heart – Pretzel Caramels and Beer Orange Caramel Sauce
Yours Truly – Pale Ale Shrimp Po'boy
Thursday:
Megan @ Country Cleaver – Schnitzel and Dumplings
Beka @ Kvetchin' Kitchen – review of Outlander Brewery
Friday:
Mads @ La Petite Pancacke – Beer Battered Shrimp Tacos
Allison @ Decadent Philistines  – Spicy German Mustard, Ale-Soaked Sweet Potato Oven Fries, & Maple-Ale Ice Cream
Saturday:
Kirsten @ Comfortably Domestic – Black and Tan Brownies
Carrie @ Bakeaholic Mama – Woodchuck Sweet Potato Bisque
Katie @ The Hill Country Cook – reviews the Double Horn Brewery in Marble Falls, Texas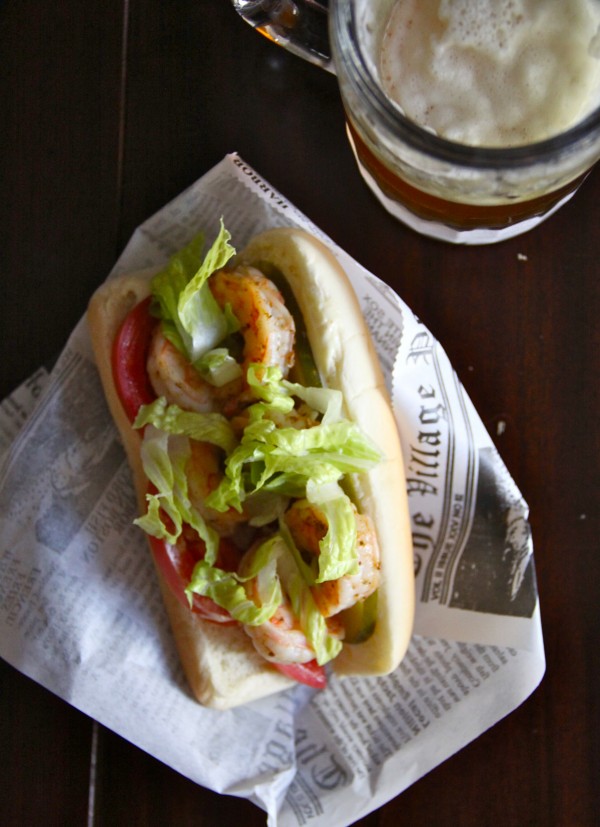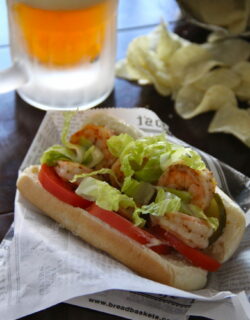 Pale Ale Shrimp Po'boy
Ingredients:
½ lb. shrimp, peeled and deveined
1 tablespoon Old Bay Seasoning
1 tablespoon olive oil
½ cup Oskar Blues, or other qood-quality pale ale
2 long pickle slices
2 hot dog buns
1 medium tomato, sliced
1 cup romaine lettuce, shredded
2 tablespoons mayonnaise
1 tablespoon Dijon mustard
Directions:
Place shrimp in a bowl and combine with Old Bay Seasoning. Preheat a medium skillet to medium-high heat and drizzle with olive oil. Sautee shrimp for a minute on the first side. Flip, and pour pale ale in pan "deglazing" and finish cooking shrimp on other side until pink, about another minute. Once the shrimp are cooked, set aside on a plate.
To serve: mix mayonnaise and Dijon together. Spread about a tablespoon of the mixture on both sides of a hot dog bun. Place two large or three small slices of tomato on one side and a pickle slice on the other. Add shrimp and top with lettuce. Enjoy with potato chips and BEER!!
All images and text ©