Blueberry & Blackberry Tahini Cake with Cardamom Sugar
Blueberry & Blackberry Tahini Cake with Cardamom Sugar is an easy, one-bowl cake fit for any occasion! Fresh blueberries and blackberries are baked into a fluffy batter and then topped with tahini and cardamon sugar. You'll want a slice or two!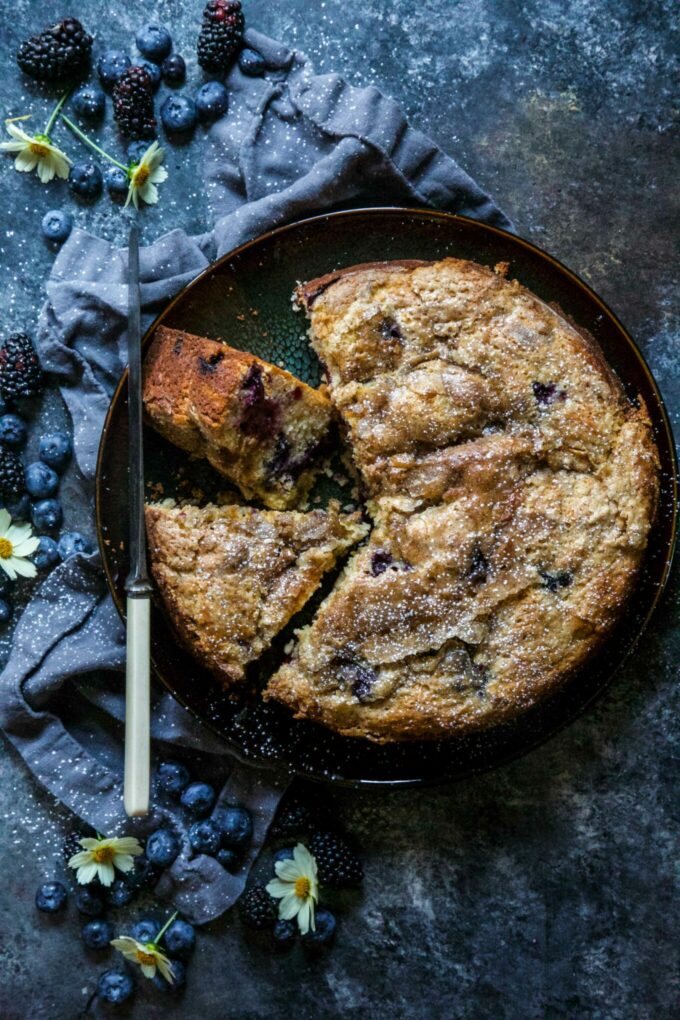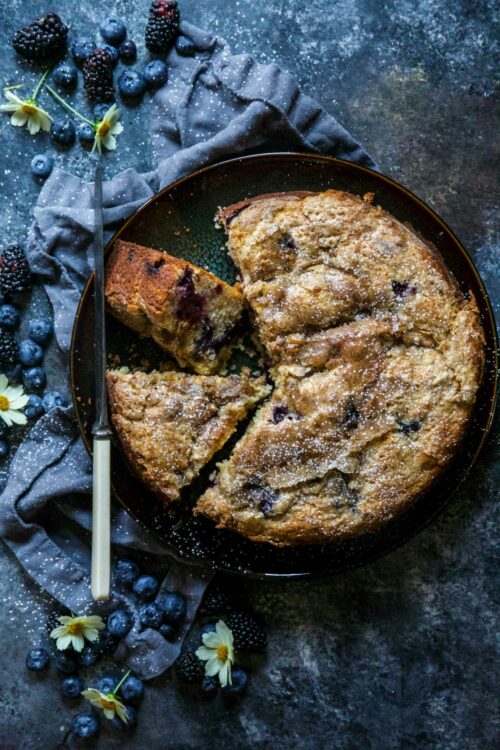 Well, here we go.
It's officially September and I'm actually ready for fall.
As in cooler weather, layered clothing, and colorful foliage. Mind you I didn't say pumpkin. Just fall. I'm okay with keeping PSL and pumpkin puree on the bench until Old Man Winter enters the stadium. Don't get me wrong, I love anything pumpkin, but how did one ingredient get hijacked into product pushing when it's 92 degrees outside?
I honestly think no one thought to ask Sir Pumpkin what he thought was a good time to show his face. Alas, what can you do? I say if eating a pumpkin pie while wearing shorts and flip-flops makes you happy, go for it!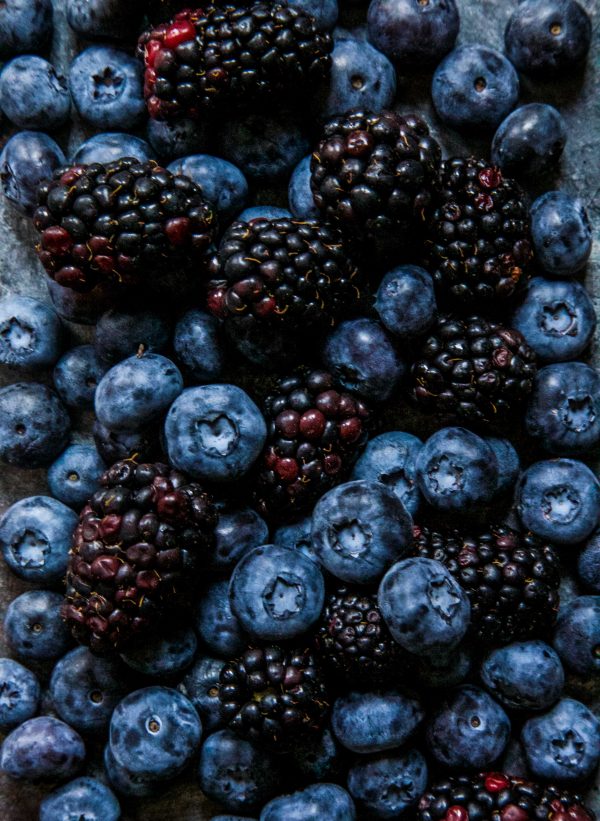 Anyway, today we are putting all things pumpkin aside and celebrating late summers bounty with a delightful Blueberry & Blackberry Tahini Cake with Cardamom Sugar. In terms of produce, September is a kick ass month especially here in Colorado. Minus our own peach tree problems, peaches from Palisade are flying off the shelves along with blueberries and blackberries. Hence the reason for this cake.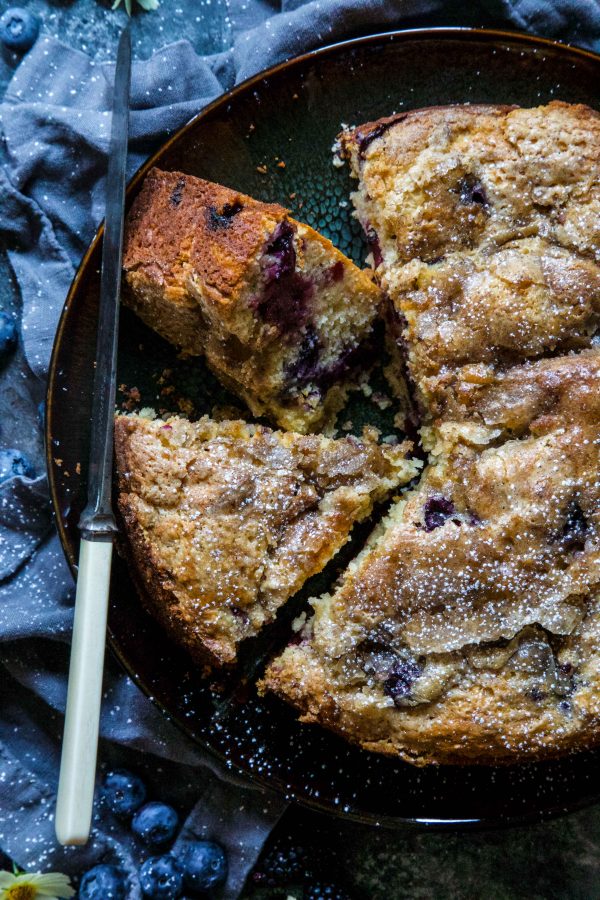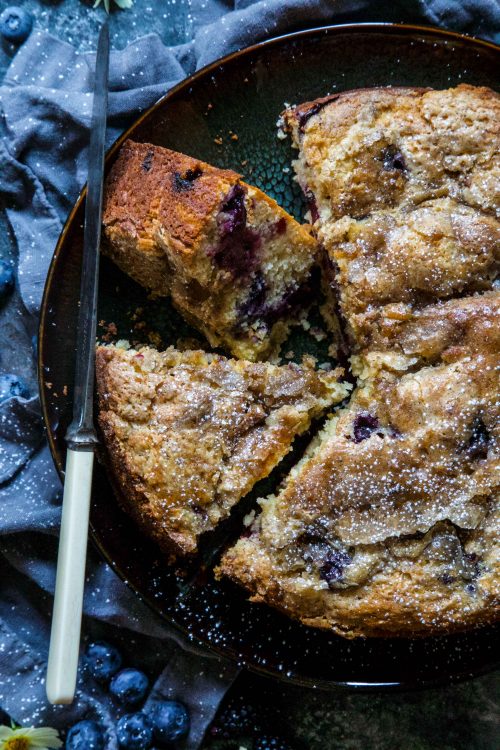 From time to time I proclaim on this blog that I'm not a baker. Okay, maybe all the time….let's be real. But I have recently discovered that if you can make the cake batter in one bowl you eliminate the fist fight and reduce the chance of a baking error. Am I right? Right. The beauty of this Blueberry & Blackberry Tahini Cake with Cardamom Sugar is exactly that. ONE BOWL, stir, pour and bake.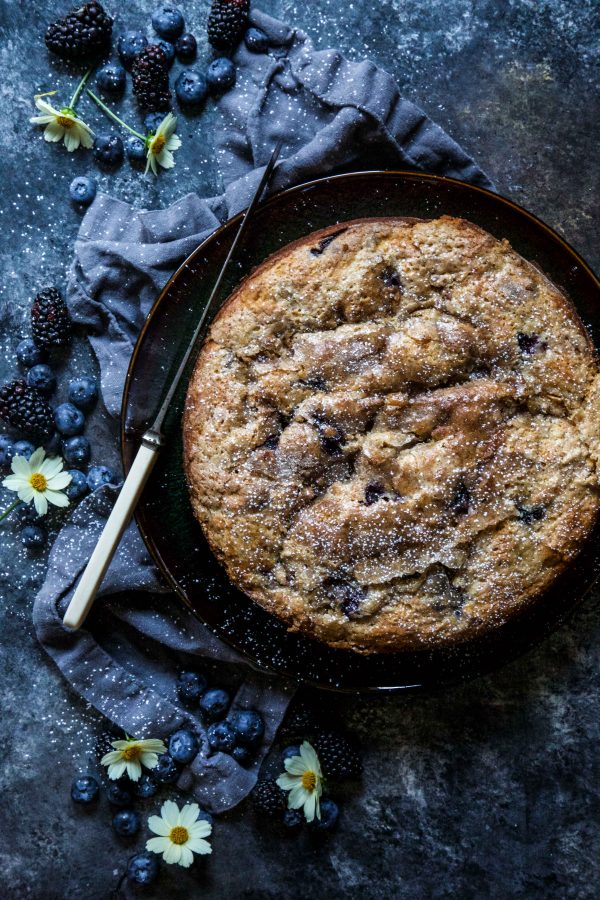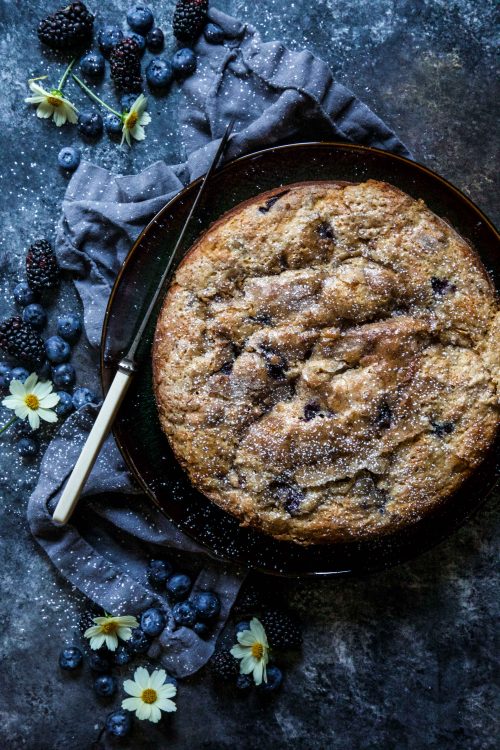 Besides the simplicity of making the cake you can add whatever fruit you have on hand. Peaches, strawberries, cherries, oh my! Or dare I say in a month you can certainly add in pumpkin puree and top with candied pecans. Now, who's ready for fall?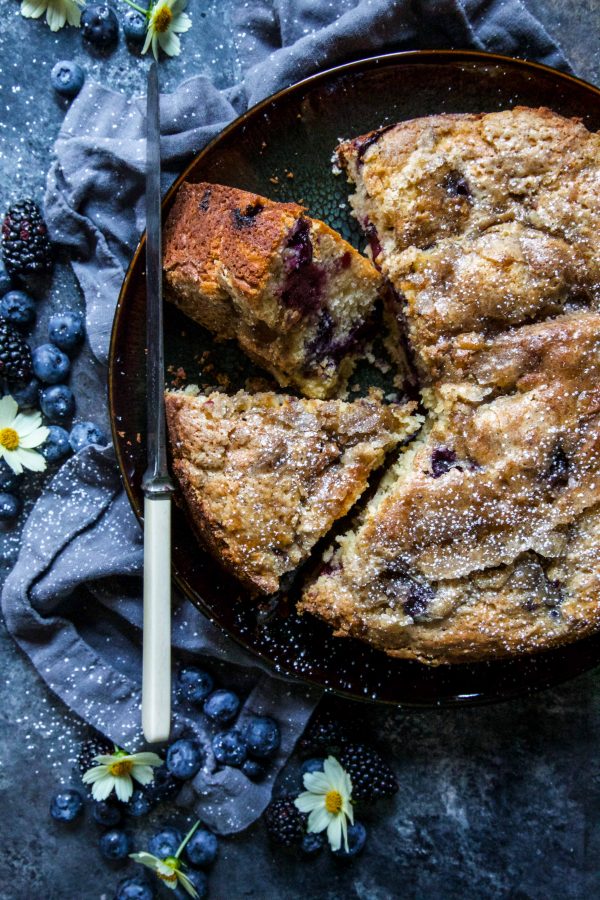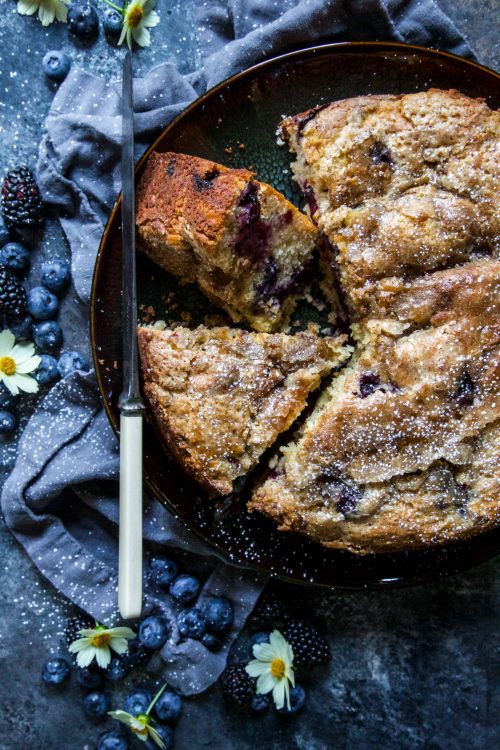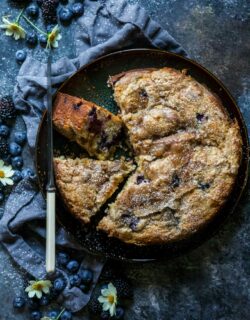 Blueberry & Blackberry Tahini Cake with Cardamon Sugar
Ingredients:
1/4 tsp ground cardamom
1 1/4 cups granulated sugar, divided
2 1/2 cups  all-purpose flour
2 tsp baking powder
1/2 tsp kosher salt
2 large eggs, whisked
1 cup plain Greek yogurt
1/2 cup vegetable oil
2 tsp lemon zest
1/2 cup fresh blackberries
1 cup fresh blueberries
1/4 cup tahini
Confectioners sugar, for garnish
Directions:
Preheat an oven to 350 degrees.
Spray a 9-inch cake pan with non-stick cooking spray. In a small bowl combine the cardamon and 2 tbsp granulated sugar and set aside.
Meanwhile, in a large mixing bowl combine 1 cup sugar, flour, baking powder, and salt. Next, make a large well in the center of the bowl and add in the eggs, Greek yogurt, vegetable oil and lemon zest. Once combined, fold in the blackberries and blueberries. Pour the batter into the prepared baking dish.
In a small mixing bowl add 2 tbsp granulated sugar, pinch of salt, and tahini. Mix to combine adding water if needed to make the tahini pourable. Pour the tahini over the cake and then sprinkle the reserved cardamom sugar on top of the tahini. Bake the cake for about 45 minutes or until a tooth pick inserted into the middle runs clean.
Remove the cake from the oven and let it cool before slicing. Dust each slice with confectioners sugar and serve.
adapted from Bon Appetit
All images and text ©